Feeling tired again? Actress, meditation teacher and Instagram mindfulness star Maude Hirst has an energy boosting trick to help
Everyone rejoice. For just ONE minute, you will be free and feel it too.
There is no doubt we all have our sluggish moments. Mentally and physically your energy levels fluctuate throughout the day. Sometimes you become drained. Whether that be at work, at home, running laps around your child with a carrot stick or catching up with life's never ending list of trying to stay alive – it sometimes gets a bit too much.
Your breath alone is powerful. Deep breaths in and out are sometimes all the therapy you need and one way to fight away the sluggish feeling.
Deep breathing allows you to pause your hectic schedule and tune in with your inner self. It absorbs and follows through all your emotions rather than choosing the 'fight or flight response' which is your brain's natural instinct towards stress or anything negative, either choosing to fight it or run away.
Research shows physical exercises like yoga or mindful meditation, which involves deep breathing, improves energy levels and brain function due to the release of endorphins (happy brain chemicals). This increases your blood flow and reduces any negative thinking; building that positive shot of energy.
In this particular video, Hirst focuses on a technique called 'expanding breathing' to help tackle that drained feeling. To get you pumped and feeling energised no matter what situation you are in or wherever you are, this breathing technique will help to calm and soothe your mind.
As it opens up your heart and chest, you will begin to feel more in control and your body's energy levels start to rise.
Here's how to do Maude's expanding breathing:
1. Begin by expanding and open up as you inhale the arms, the chest and the head. Feel the love pouring in.
2. As you exhale, hug your arms back in, giving yourself a tight squeeze.
3. Repeat that inhale, opening up the arms, chest and head and exhaling, hugging yourself in.
4. Repeat this for about five minutes.

Maude Hirst is a born and bred East Londoner, best known for her role as Helga in the hit TV show 'Vikings. She is an actor turned mindfulness teacher on a mission to create a bespoke path into mindfulness for you. Discovering yoga and meditation has totally changed her life for the better and she believes it can do the same for you.
Maude is trained in yoga, meditation, intuitive movement meditation, Theta Healing and Reiki and has created her company EnergyRise to bring you an array of mindfulness practices in order to cater to your individual needs.
At a time where there is more stress and anxiety in the world than ever before, Maude believes mindfulness is the key to bringing some calm and clarity to your life through simple practices. Empowering you to listen to what truly makes you happy and who you truly are.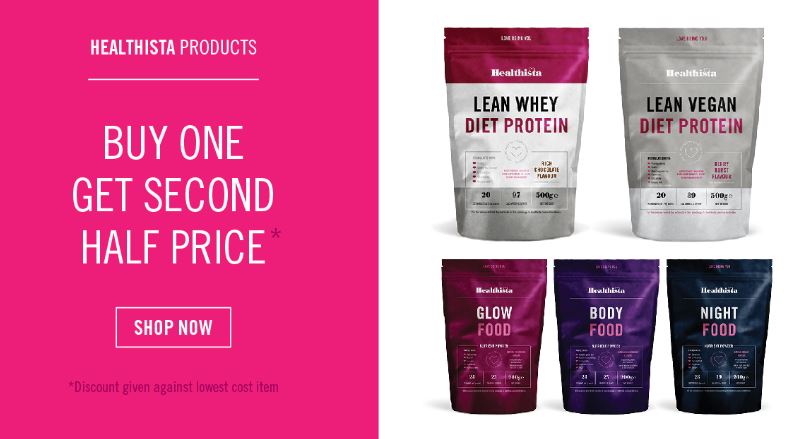 More Relevant Healthista
Feeling tired all the time? This one minute energy boost will do the trick
47 energy boosters DOCTORS use when they're tired
3 energy tips this TV doctor wants you to know
Always tired? These 22 energy hacks will surprise you
Like this article? Sign up to our newsletter to get more articles like this delivered straight to your inbox.