We're always on the hunt for beautiful natural products that will make our skin silky soft. We love Purepotions, a brand which offers a variety of products aiding itchy and dry skin as well as eczema – with nothing nasty added
Purepotions was developed by Natalie Balmond to treat her daughter Laura's chronic eczema. The products are all made from 100% natural and organic ingredients using different oils, herbs and essential oils. Purepotions offer a natural adult range and a baby skincare range which are both made from the same base formula.
MORE: 5 best creams for psoriasis 
Purepotions Skin Salvations Intensive Moisturising Ointment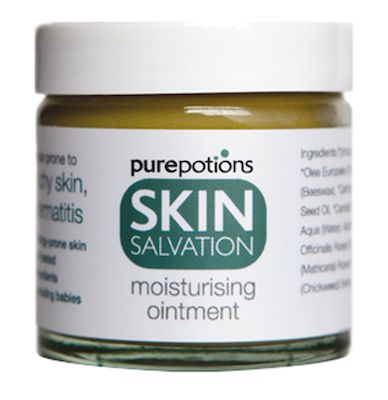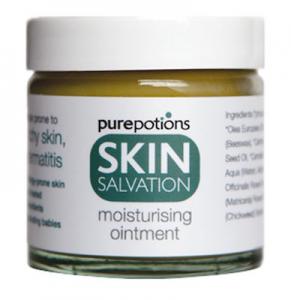 This moisturising Ointment can be used on any part of the body where extremely dry skin occurs. It's the original salve developed to treat Laura's eczema. It is perfect for cracked skin on heels as it is such a deep moisturising formula. Rubbing some of the product on your heel at night before going to bed will make the skin on your feet softer over night. The ointment can colour your sheets and clothing, so make sure to put some socks on to avoid staining white bed sheets.
Available from Amazon.
Price: £19.99
Purepotions Skin Salvations Bath and Body Oil

We absolutely love this product it is so easy to use, you can either put a few drops of it in a relaxing bath or apply it straight onto your skin after showering. It will give your skin that baby soft feel instantly after the first use and it doesn't have any nasty chemicals in it. Our tester put it on her face before going to bed and woke up with skin as soft as a baby's bum. If you have very dry skin and nothing seems to help this oil will definitely deliver results.
Available from Amazon.
Price: £12.99
Purepotions Rescue Salves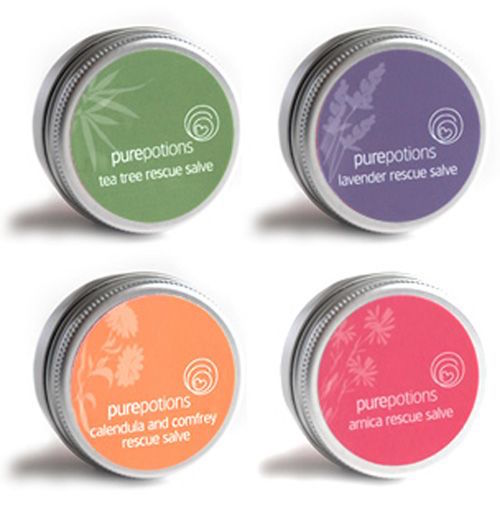 Dispensed in tiny pots that are perfect for storing in the small sleeves of purses or coat pockets – Purepotions Rescue Salves can calm and soothe almost any skin irritation. The First Aid Salve range is produced using 100% natural, organic ingredients and are all oil-based instead of water-based, making them usable for babies and children. The range includes four products:
Tea Tree Rescue Salve
: best for cold sores, bites, stings and even fungal skin conditions. The salve has a minty aroma and once applied has a relieving, cooling effect.
Lavender Rescue Salve
: best for minor burns, sunburns and chapped lips. We loved the floral scent as it went on our lips smooth and kept them hydrated for hours.
Calendula & Comfrey Rescue Salve
: best for cuts and minor grazes to speed up tissue regeneration – a helpful salve for moms with active kids.
Arnica Rescue Salve
: best for strains, sprains and bruises – a soothing way to a better recovery.
Our favourites are the lavender and tea tree salves as their scents and applications were equally comforting and aromatic. The calendula & comfrey salve made cuts feel hydrated and well on their way to healing after a couple of applications and the arnica salve helped improve the discolouration of bruises.
Each 15ml pot can be purchased separately or in packs on Amazon
.
Price: each 15 ml pot is £5.49
MORE:
6 best balms for sensitive skin
Like this article? Sign up to our newsletter to get more articles like this delivered straight to your inbox.