Name
Lizzie Armitstead
Twitter:
Age
24
Job
GB cyclist, Team Pursuit, Omnium and Road Race
Ambassador of British Cycling's Breeze campaign, aiming to inspire a million women to get into cycling by 2020.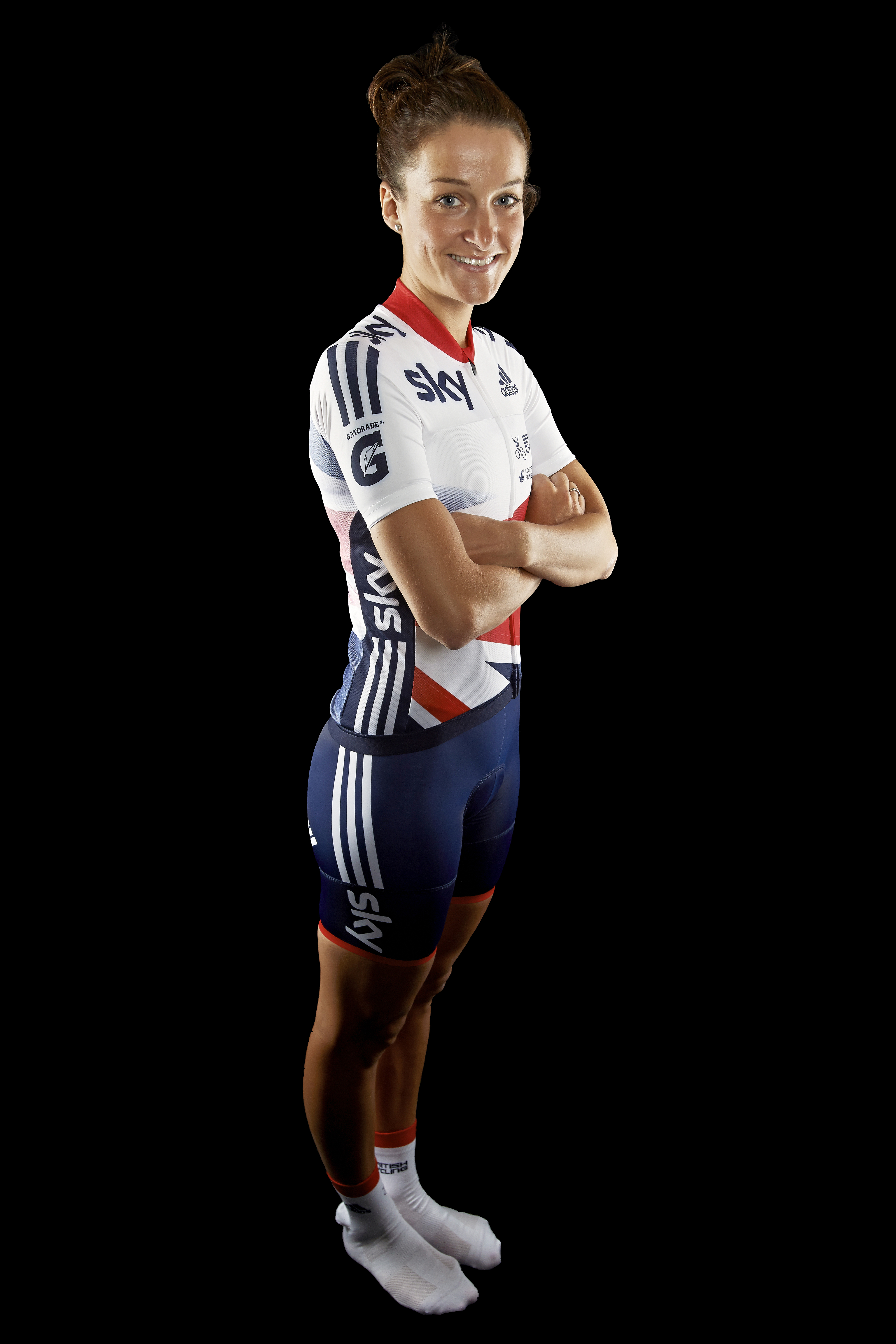 Achievements 
Lizzie was selected for the British Cycling scheme at 15 and has risen through the Olympic Programmes for the sport but even she admits she wasn't as clued up when it came to the bike.
"I was totally surprised and I was useless to start with even the under 12 boys would be beating me but I improved."
In 2008 she took a World Champion title in the Team Pursuit and at the UCI Track Cycling World Cup, Lizzie took a hat-trick of Gold medals in the Points, Scratch and Team Pursuit disciplines before winning nine Gold medals in the World Cup series that season.
On the road Lizzie has had a stage win in the 2009 Tour de l'Ardeche and went on to win the race the following year. In 2010 she also won the tour de l'Aude and took a silver in Delhi at the Commonwealth games.
Her most recent and arguably greatest achievement was claiming the first medal for Team GB at the London 2012 Olympic Games.
Lizzie took silver in the road race after making a four-rider break in wet conditions. In the final sprint she just missed out on gold to Marianne Vos.
Where do you live. 
Lizzie lives with her boyfriend Adam Blythe, who rides for BMC, in the South of France.
Are you competitive when they go out on the bikes together?
"I'm never going to be better than him I know that, so I just try to be in other walks of life."
Perhaps in the kitchen?
"No, that is certainly not my area of expertise at all. We made pancakes last night and I wasn't doing very well, anyway Adam walked in to the kitchen came over and flipped it just like that."
Speaking of the kitchen describe your diet?
"I'm vegetarian and have been since I was ten so I don't really feel I miss out as such."
Do you take supplements?
"I take iron supplements but I try to keep my diet as natural as possible otherwise."
What's your favourite healthy snack?
"I like a bowl of cereal." 
Guilty pleasure?
"My guilty pleasure? A chip butty at home (Yorkshire) with scraps and full of vinegar. I always look forward to visiting home for that."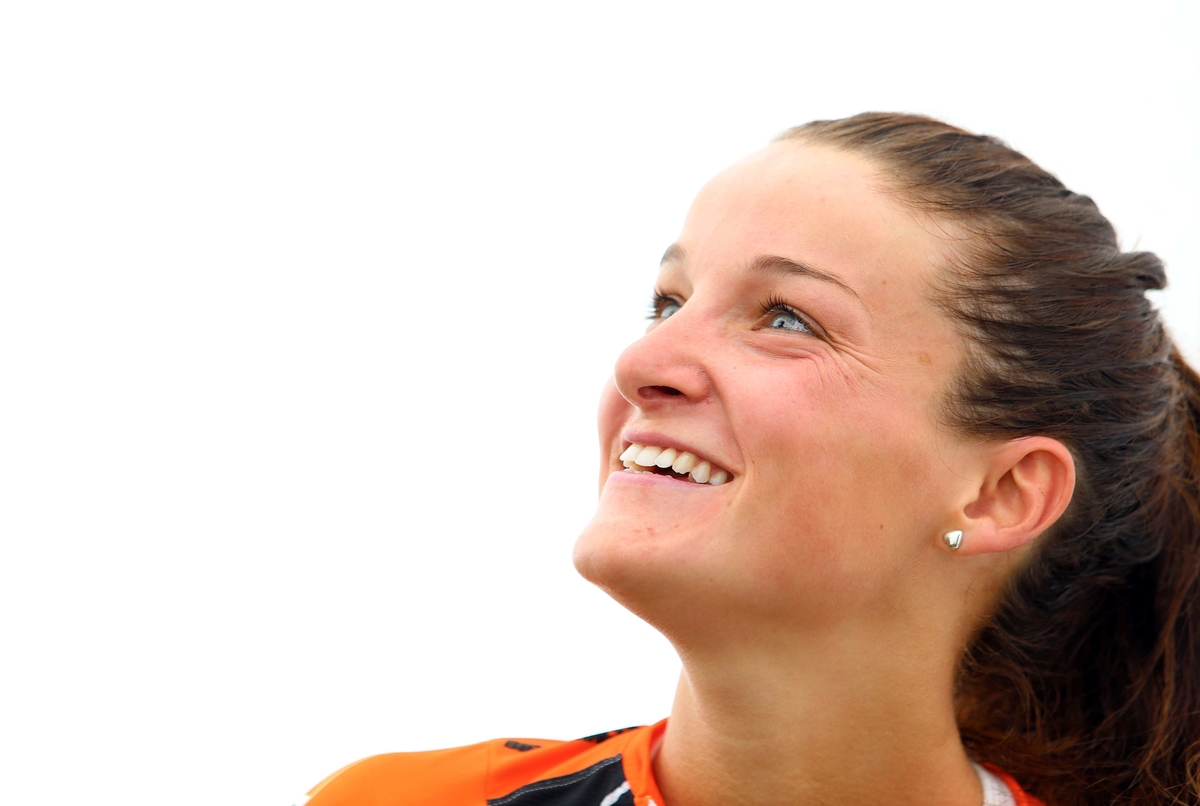 Tell me about a typical training week for you?
"Well I've just had two weeks off the bike so I've only started training again for the last three days."
"At the moment I'm doing 3 hours a day on the bike and will probably continue with a slow pace for the next three weeks, just slowly building back up to more hours on the bike."
Do you substitute you training with anything holistic?
"When I have enough time on my hands I might, I'm not patient enough for say yoga but I do enjoy running and I often go for a run with my mum when I'm back at home."
You suffered with injury in your early career (2007/08 season) can you tell me about that.
"I've had a few injuries but probably my back was particularly restricting. I wasn't on the right saddle so every time I got on the bike I was sitting lopsided and injuring my back."
"I had to take ten full weeks off the bike for that and then maybe another ten weeks to get back to standard."
"Then on another occasion I had a stomach ulcer which resulted in my missing the World Championships.
"It was ten days before the competition and my doctor had said I could do it and ride but at the end of the day it was my decision and I knew how I felt. My family were all really supportive of my decision and in hindsight I know it wasn't a bad thing to drop out."
What did you do to recover from the back injury?
"I did a lot of core stability sessions and swimming."
What's you strength?
"My strength is probably pushing myself. I really can push body to the limit in training.
And weakness?
"My body is quite delicate, if someone around me is ill I'm usually lucky enough to get it."
How do you deal with nerves?
"When I was younger I did get nervous but the more races you do the less nervous you get."
"Talk yourself through your prep and remind yourself you can do it."
"Think logically because if you get worked up you won't perform well."
What's your favourite or essential piece of gear or kit… besides the bike of course?
"My anti-allergy pillow. I always take it anywhere I go to ensure I get a really good night's sleep ahead of a training and competitions."
What was the toughest decision you've had to make in your career so far?
"Toughest decision? For the London Olympics I had to choose between the road and the track. I had to make the choice in around December 2011 what I was going to go in for."
"It was tough because I knew if I made the track team I was pretty much guaranteed a medal in the games."
"But I decided to go it alone and choose the road race and today I'm so pleased with the decision I made so no regrets."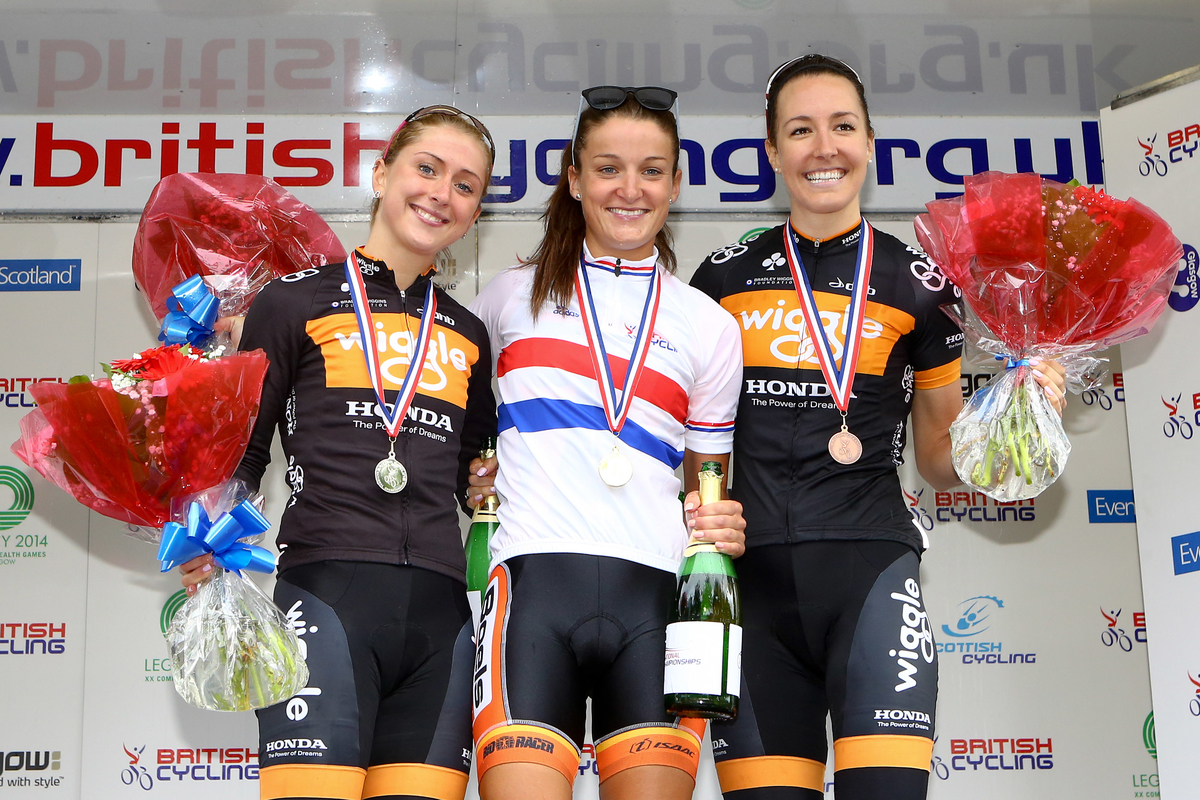 What's the best health advice you would give another sportswoman?
"Listen to your body, and I know it only comes with experience but in the past I've been told to carry on with races when I knew inside that I was sick so just always listen to your body because it can lead to weeks off the bike recovering."
Lizzie said when she had her stomach ulcer her doctor gave her the go ahead but ten days before the World Championships she made her own decision to pull out.
"From experience you realise sometimes it's a blessing in disguise not to keep going when you're ill."
Where is you training focused on now?
"The women's Tour of Britain, I'm really thankful and grateful to the organisers for the opportunity to compete in that in May and otherwise I'm working towards the Commonwealth Games."
What are you thoughts on a women's Tour de France?
"It's a difficult one. I'm grateful and behind any woman who stands up for what she believes in but I think the petition itself needs looking at. I don't think it's entirely realistic as it is. A lot of women hold down jobs for example and it isn't as easy as for men in the sport."
Like this article? Sign up to our newsletter to get more articles like this delivered straight to your inbox.