Healthista's lunch queen Ony Anukem brings you a scrumptious recipe for warming Vietnamese noodle soup that's super-quick and simple  
Soups are a glorious winter lunch meal, they quick to make, they make you feel warm inside and they don't break the calorie bank. Growing up my grandma was very frugal; she would never throw leftovers in the bin, so if you didn't manage to finish your food it was left waiting for you in the fridge or it was used to make something else. I am definitely not as frugal as grandma, but never wasting food is something that has stuck with me. Here is what I did with some left over chicken, that I used to make the family a roast on Sunday.
Growing up my grandma was very frugal; she would never throw leftovers in the bin
I am a big fan of Pho a chain of Vietnamese cuisine restaurants in London that serve street style food. What I love the most, is that many of their dishes are suitable for vegetarians and those who can't eat dairy, eggs or gluten. In Vietnam the term Phở is the name for a Vietnamese noodle soup consisting of broth, rice noodles, a few herbs, and meat, primarily made with either beef or chicken. Since my month of being a vegetarian concluded yesterday, I thought I would celebrate with a Pho style Vietnamese noodle soup using some left over chicken, broth, eggs and vegetables.
TIP: I find that soups with broth and noodles don't refrigerate well, as the noodles sometimes soak up the liquid, I like to wake up early and make it before work. However, if you use rice noodles it is perfectly fine to make this dish the night before and keep it in the fridge.
Serves: 2
Prep Time: 15 minutes 
Cooking Time : 15 minutes
Ingredients: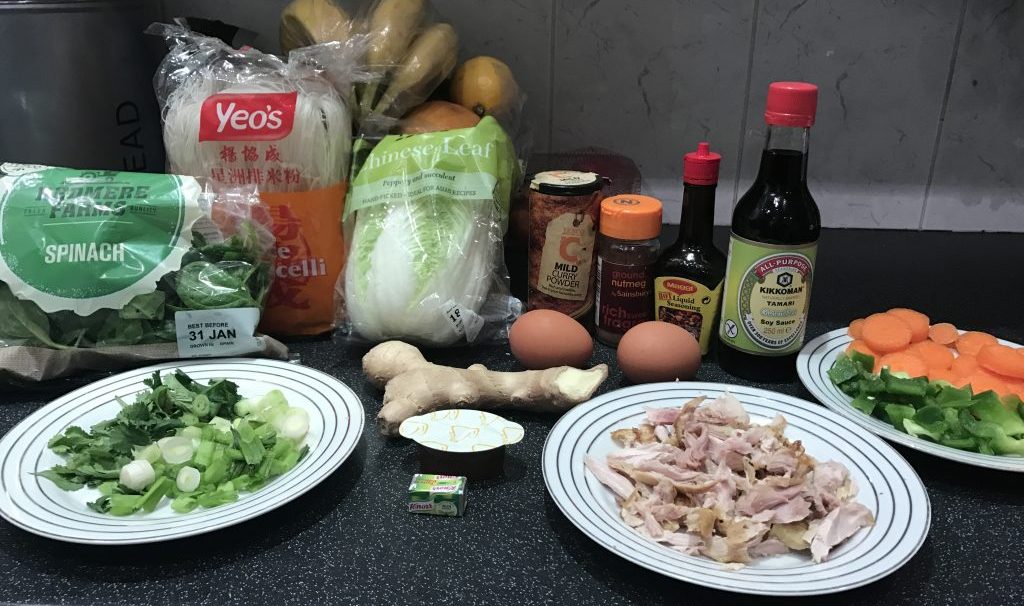 5 cups of water
1 nest of vermicelli noodles
1 knorr cube
1 knorr stock pot
1/8 of a teaspoon of nutmeg
4 tablespoons of soy sauce or tamari (gluten free alternative)
1 teaspoon of curry powder
1 carrot
2 spring onions
4 Chinese leaves (They are sold near the lettuce in most supermarkets)
1/2 green pepper (diced)
10 chopped coriander leaves
1/2 cup of baby spinach
2 eggs (optional)
2 chicken drumsticks (dice the chicken into small chunks – chicken breast is fine too, as well as vegetarian/vegan substitutes)
Instructions: 
Boil five cups of water in a saucepan and add the knorr cube and stock pot. When this has risen to a boil add the spring onion, chicken, carrots, coriander leaves and sweet pepper. Put a lid over this and leave it alone for two minutes.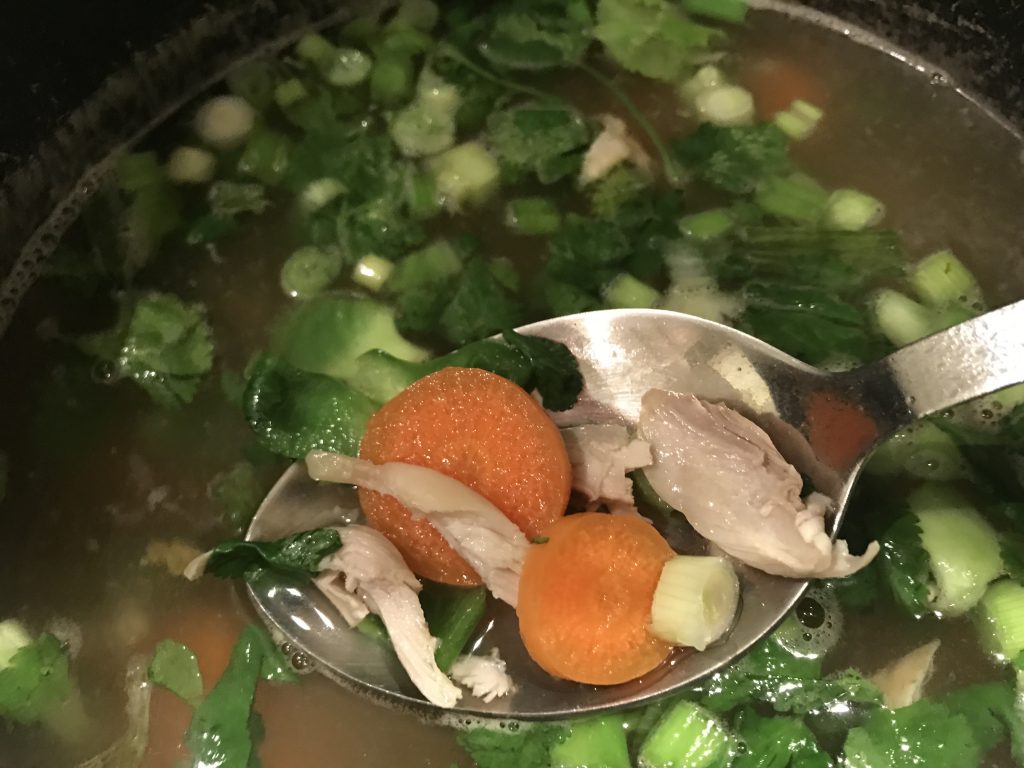 2. When you come back to the pot the flavours will really have infused and you can now add the soy sauce, curry powder and a dash of nutmeg. At this point you can add salt and pepper to taste (I don't add salt as I find that the stock has enough taste).
3. You can now place the Chinese leaves and spinach into the saucepan, at this point I lower the heat and just allow it to simmer whilst I poach the two eggs ( I make mine in the microwave, it takes me 1 min and they always come out perfectly).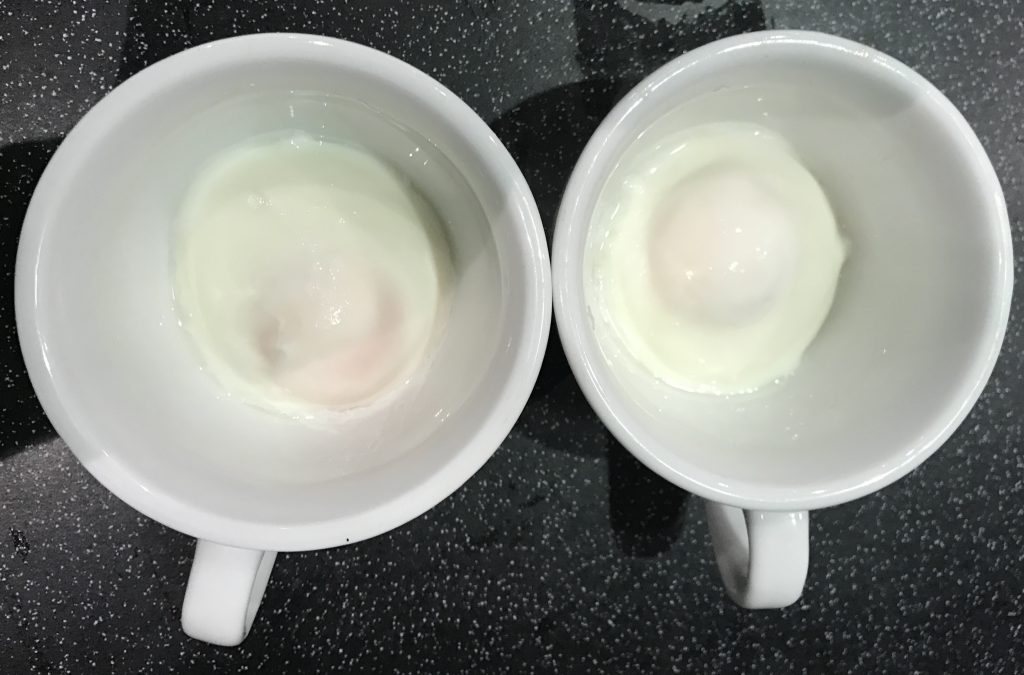 4. Once your eggs are done, leave them to the side for a few minutes to cool down and add the nest of noodles into the soup. They will take 2 mins to cook and when they are done you can just pop the eggs on top and you are done.
Read More:
Let's Do Lunch: Falafel and Hummus Quesadillas – the first of our new weekly quick and easy lunch recipes for women-on-the-go