Healthista Sports Editor Adele Norris rounds up the latest happenings in women's sport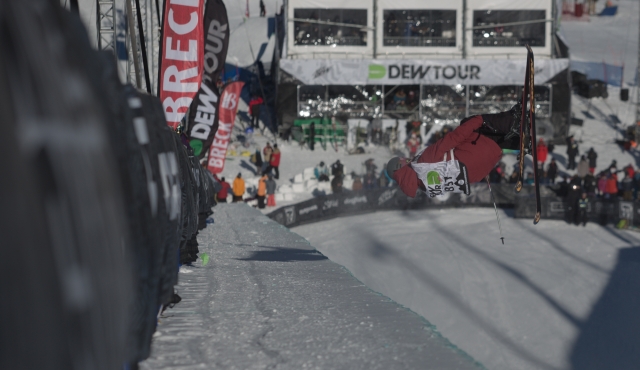 Ski halfpipe specialist Rowan Cheshire gave her Olympic selection hopes a timely boost in Colorado
Chesire, a world junior bronze medallist this year, secured her best-ever World Cup finish with tenth place in Copper Mountain.
It was the 18-year old's sixth career World Cup start.
Her best previous position is a 15th in Sierra Nevada earlier this year.
Snowboarder Zoe Gillings was left frustrated after crashing in the quarter-finals of her snowboard cross World Cup in Lake Louise
Gillings, fifth in the season opener, had qualified well but was wiped out in her first knockout race.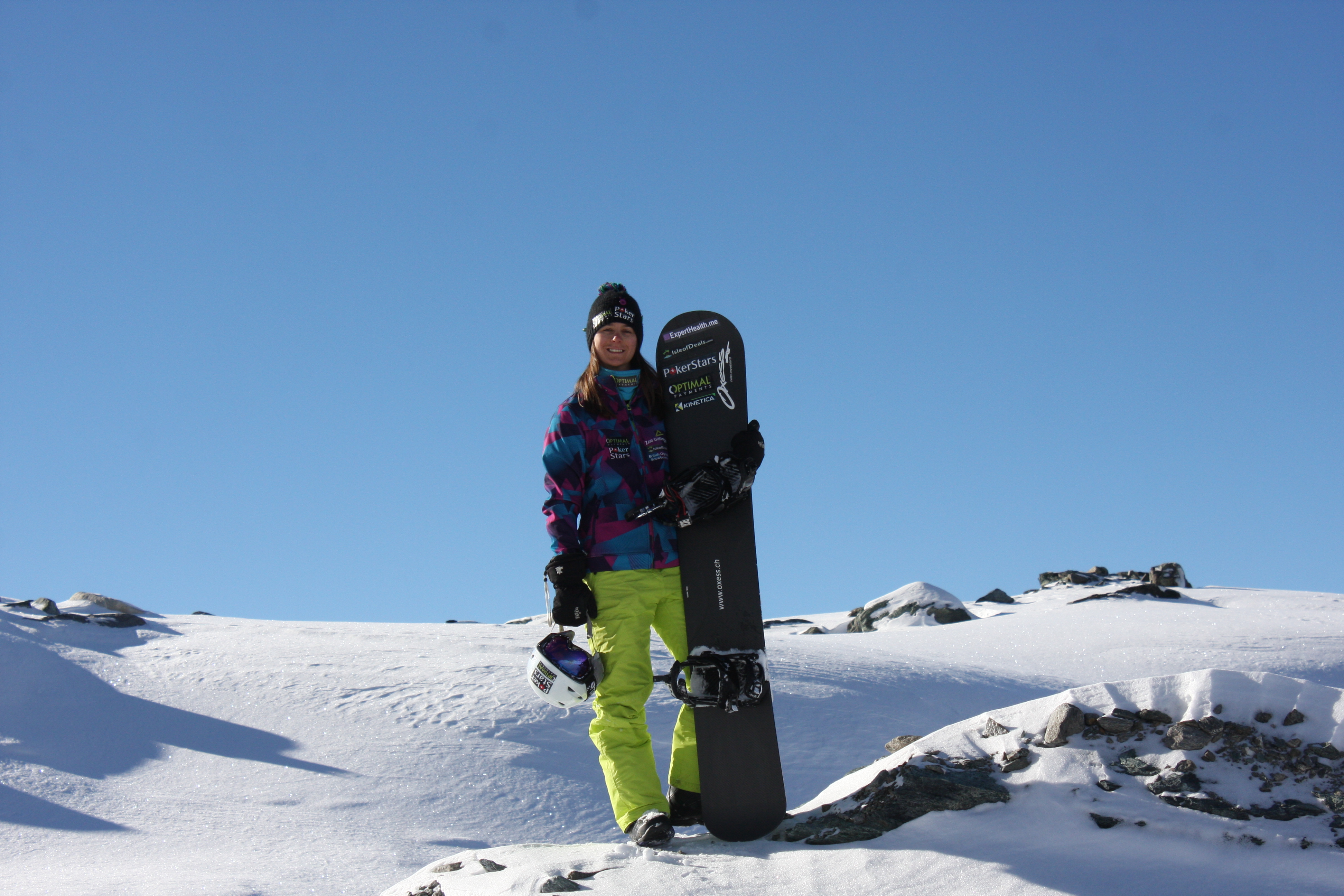 She was ranked 13th overall and drops to seventh on the world rankings.
Anna Vincenti, skiing with a broken thumb, didn't make the top eight required to qualify for the women's ski slopestyle final while Emily Sarsfield and Pam Thorburn failed to finish.
Sochi ski cross hopefuls Emily Sarsfield, 30, and Pam Thorburn, 37, failed to finish in the top 32 needed to make the decisive knockout races in two events in Innichen.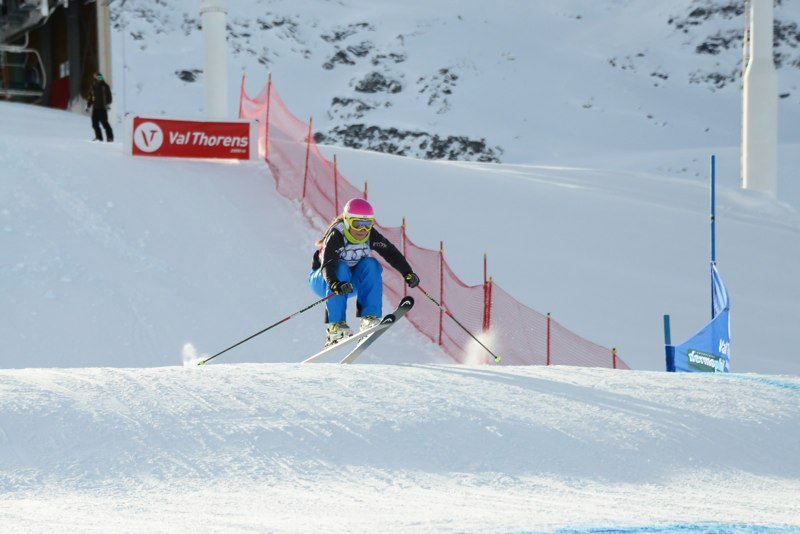 'It was not a great weekend for me,' said British number one Sarsfield.
'It was a very 'alpine' track with lots of turns and limited jumps. It was not really my ideal, so mistakes really cost me.'
British Skeleton made a change to their World Cup team ahead of races in Winterburg, St Moritz and Igls. 
The races will decide quota races and sharpen Olympic selections.
Donna Creighton, 28, is dropped to the second tier Intercontinental Cup squad and replaced by in-form Rose McGrandle, 26.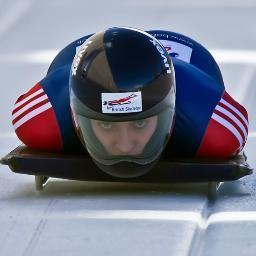 She joins world number one and two Lizzy Yarnold, 25, and Shelley Rudman, 32.
Thirty five athletes are being honoured as the 2013 Olympic Athlete of the Year in their respective sports by The British Olympic Association (BOA). Of the 35 nominations, 14 are women
The BOA has worked in partnership with the National Governing Bodies to select the athletes in recognition for their outstanding performances in 2013.
Each Olympic sport's national governing body nominates the top-performing athlete to receive the award which was began in 2005.
Among the 35 athletes selected 14 are women:
Aquatics – Fran Halsall: Halsall's 50m freestyle bronze medal was Britain's sole medal of the 2013 World Championships in Barcelona, and she ended her season ranked second in the world over 100m freestyle.
Skeleton – Shelley Rudman: Rudman became Britain's first female World Skeleton Champion after winning gold in St Moritz at the end of the 2012/2013 season. Rudman is currently sitting second overall in the FIBT World Cup series as she vies for qualification for Sochi 2014.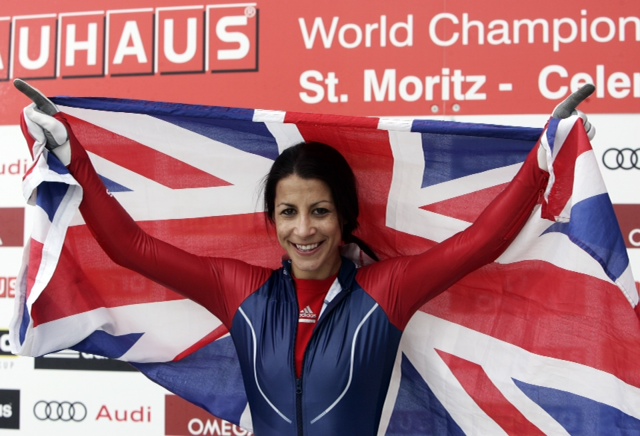 Badminton – Chris Adcock and Gabrielle Adcock: The husband and wife team climbed to a career-best 5th place in the world rankings after winning England's only second Super Series title at the Hong Kong Open.
Basketball – Johannah Leedham: After being drafted into the WNBA, Leedham played an instrumental role for Great Britain at EuroBasket 2013. She also became the all-time scoring leader for NCAA Div II with a career total 3,050 points, the fifth highest in women's college basketball history.
Curling – Eve Muirhead, Anna Sloan, Vicki Adams, Claire Hamilton: At the World Championships in March, Muirhead skipped her team to victory over Sweden with the final stone. The team added to their most successful season ever by also winning the Players' Championships.
Ice Hockey – Saffron Allen: In 2012 Allen sustained a fractured neck whilst playing for England under-18's, as well as two slipped discs at the Olympic qualifying tournament in China. Allen was left unable to walk following the incident and has fought her way back to fitness this year. Last month she made an unbelievable return at the World University Winter Games, scoring Britain's only goal against the USA and the winning goal against Spain.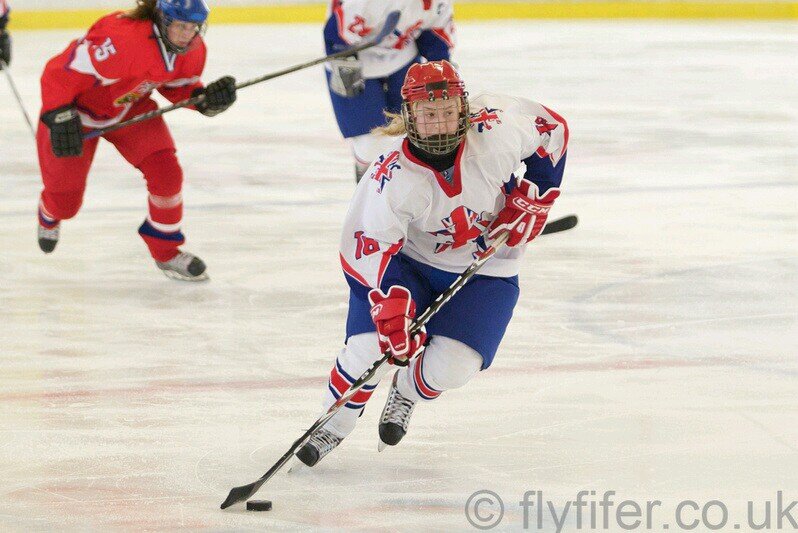 Judo – Sally Conway: After winning bronze at the Abu Dahbi Grand Prix, Conway continued her medal winning form with a further bronze at the Jeju Grand Prix in Korea, the final event of the 2013 International Judo Federation World Tour. She also captured gold at the European Cup in Malaga.
Sailing – Bryony Shaw: Shaw achieved her first podium finish at an RS:X World Championship with silver in Buzios. She added to this with gold at both the World Cup regatta in Hyeres and the Sail for Gold Regatta in Weymouth.
Shooting – Amber Hill: Hill made history when she became the youngest-ever winner of a senior World Cup aged just 15, before going on to win silver at the Shotgun World Championships, where she equalled the senior world record. Hill finished the season as the number one ranked senior in Great Britain and number five in the world.
Short Track Speed Skating – Elise Christie: Christie established herself as Britain's most successful female short track speed skater ever by winning World Championship bronze and finishing the 2012/2013 season ranked world number one in the 1000m.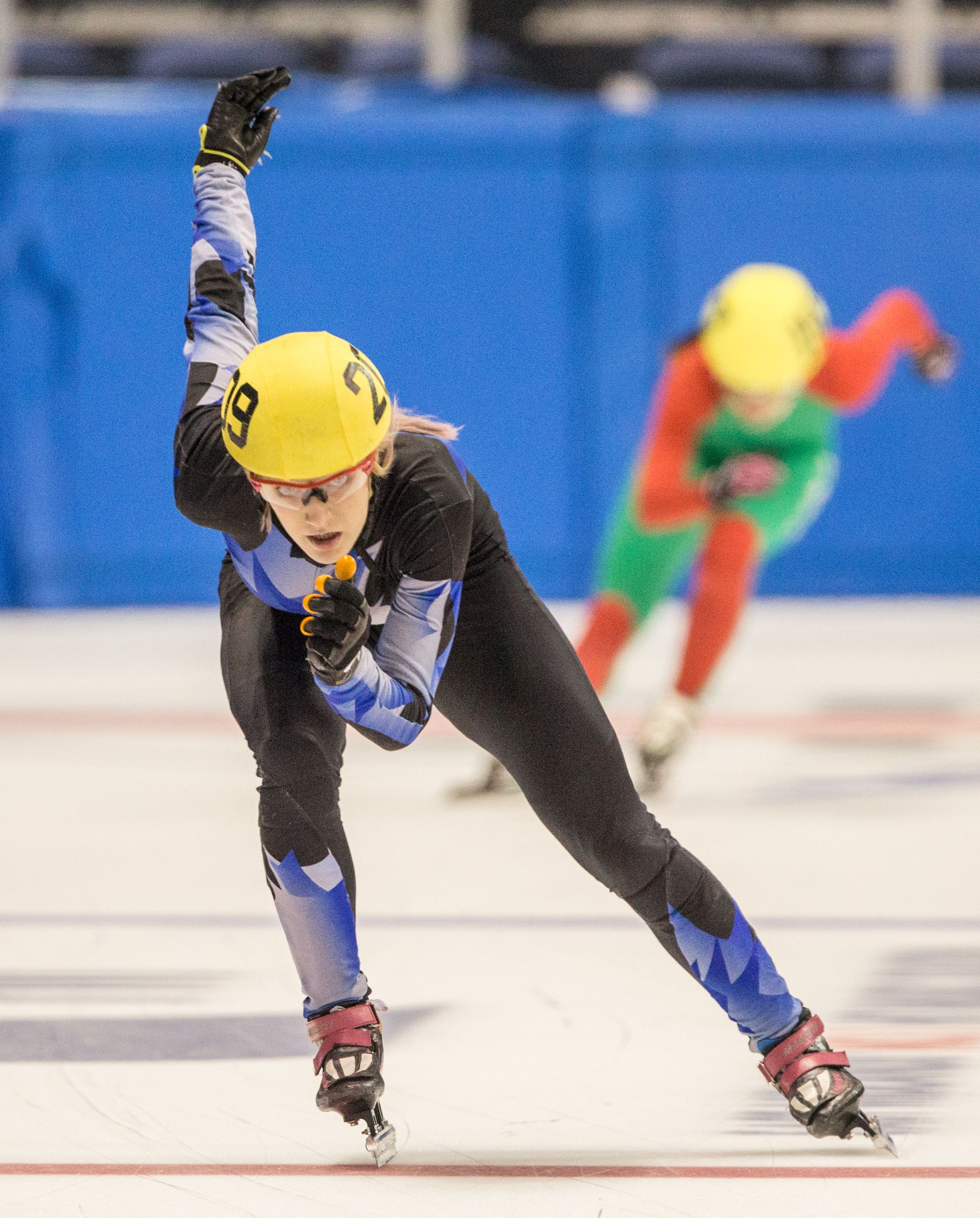 Triathlon – Non Stanford: Despite a near disastrous bike crash in Hamburg mid-season, Stanford continued to dominate the ITU World Series. She became the 2013 ITU World Champion following her win at the ITU Grand Final in Hyde Park.
British Olympic Association Chief Executive Officer Bill Sweeney said: 'I am delighted to see so many athletes of varying experience, across the full spectrum of Olympic sport, building on the momentum of Team GB's performance at London 2012 by setting new standards of sporting excellence in 2013.'
Alpine skier Alex Tilley tells Team GB she'll need absolutely everything to go her way for her to qualify for Sochi.
The games will be the 20-year-old's Olympic debut but she claims she will need to perfect even to qualify.
She has until January 19 to claim a place. She has just made her third career World Cup appearance in Lienz.
Tilley placed 44th in the first run of the giant slalom, her other two World Cup outings coming in the slalom, but the finish wasn't enough for her to ski again.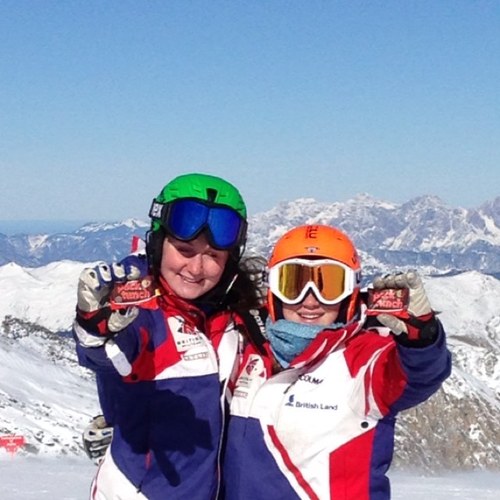 Now she will step down to the Europa Cup.
'I feel like I am capable of hitting the standard but it would probably have to be a perfect day. It will be tough but not impossible,' she said.
'There are still three or four Europa Cup events with the next one being in Switzerland. But it is going to be tight as to whether I make it to the Winter Olympics.'
Meanwhile slopestyle snowboarder Aimee Fuller told Team GB she is determined not to leave anything behind as she continues to secure her place for Sochi 2014
Having missed out on the slopestyle final of the World Cup event in Colarado last weekend. Fuller placed 11th placing 11th in a qualifying round staged in terrible conditions, but the finish is still significant.
Now the 22-year-old has secured one of 12 Olympic selection standard finishes needed to be in contention for the team.
She also needs to rank in the top 24 in the world and is currently 17th overall in the World Cup standings.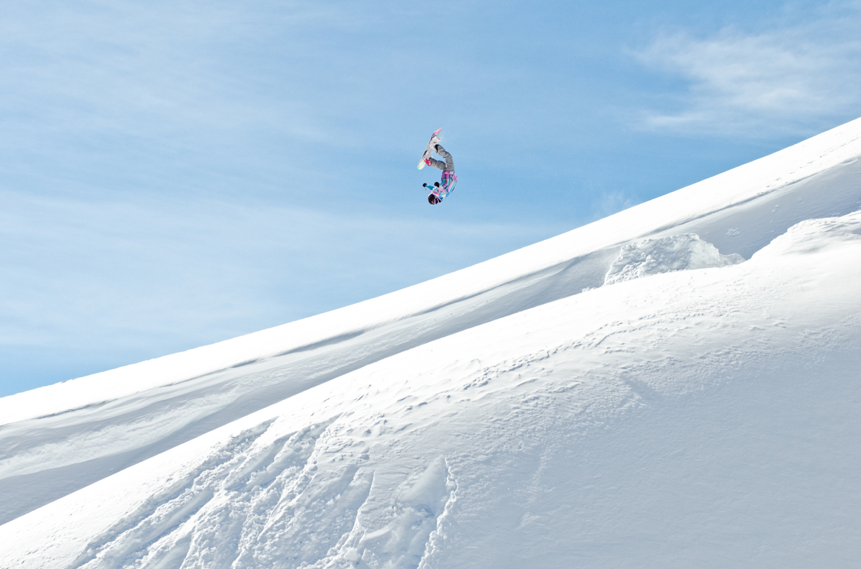 Fuller was the first woman to land a double backflip and said she has high hopes for next year's Winter Olympics.
'I tend to be quite gung-ho, it's often all or nothing with me,' said Fuller.
'When you're at the start you put this pressure on yourself, you know the standard you've set. It's you and no one else — you're the only one who determines how well you do, you're the one making the decisions.'
'So when you land everything right, it's pretty much the ultimate. It's epic, insane.'
She admitted with injuries last season it has been a struggle and the goal is just to qualify for Sochi.
Fuller's British team-mate Katie Ormerod ranked 31st.
Freestyle ski moguls specialist Ellie Koyander insists she couldn't be more ready for the final month building towards Sochi 2014.
The winter Olympics will be Koyander second Olympic appearance. She was the youngster member of the British team at Vancouver 2010 aged 18.
The 22-year-old finished 32nd at the season opening moguls World Cup in Ruka on December 14 with her best moguls finish in pre-Olympic year 29th.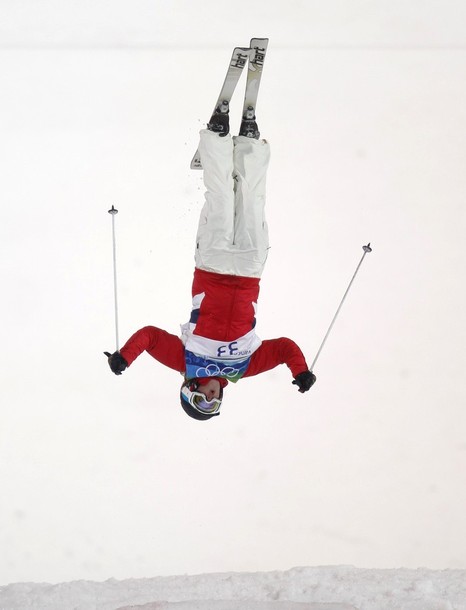 Now Koyander will follow the World Cup tour to North America in the New Year.
She told Team GB she is fitter and stronger than ever before: 'I was the youngest Team GB member and will be able to take that experience of already being an Olympian, along with the development I have made in the last four years, to Sochi 2014.'
'Even as an Olympian, I have had to mostly self-fund my training, competing programme for the four-year cycle leading up to Sochi. This means my coaches and I have had to make some tough decisions, especially leading up to Winter Olympics.'
Like this article? Sign up to our newsletter to get more articles like this delivered straight to your inbox.