From a mum of four to a world-travelled chef, and a full time employee to the retired, a group of amateur cyclists from East Anglia finished 400 miles in four days last Sunday
Raising money for the East Anglian Air Ambulance the Lap of Anglia15 participants are circling the region by bicycle. They began yesterday, Thursday 22nd August and will finish this Sunday 25th.
Damien Cross, from King's Lynn, said he came up with the idea of a charity cycle while playing on his PS3.
'A mission popped up on screen which seemed quite challenging and I thought 'well, my only reward for completing that challenge is a small imaginary gold trophy. Why not put my efforts into something real?'
The Lap of Anglia is ideal for people who don't fancy the pressure of a long-distance race, or aren't looking to shave fractions off of their best times, but still want to push themselves hard for a worthy cause.
Damien wanted his challenge to raise money for a charity: 'Something with a novel quirk.'
'As a Haemophiliac I have always been conscious of the need for quick medical assistance should the worst happen,' he said: 'Although I've never had to use the East Anglian Air Ambulance the idea of an endurance event linked to the Air Ambulance came to me.'
With this in mind Damien planned the route to encircle and highlight the enormous area covered by Air Ambulance.
'At that point, I didn't even own a bike. A minor setback!' he laughs.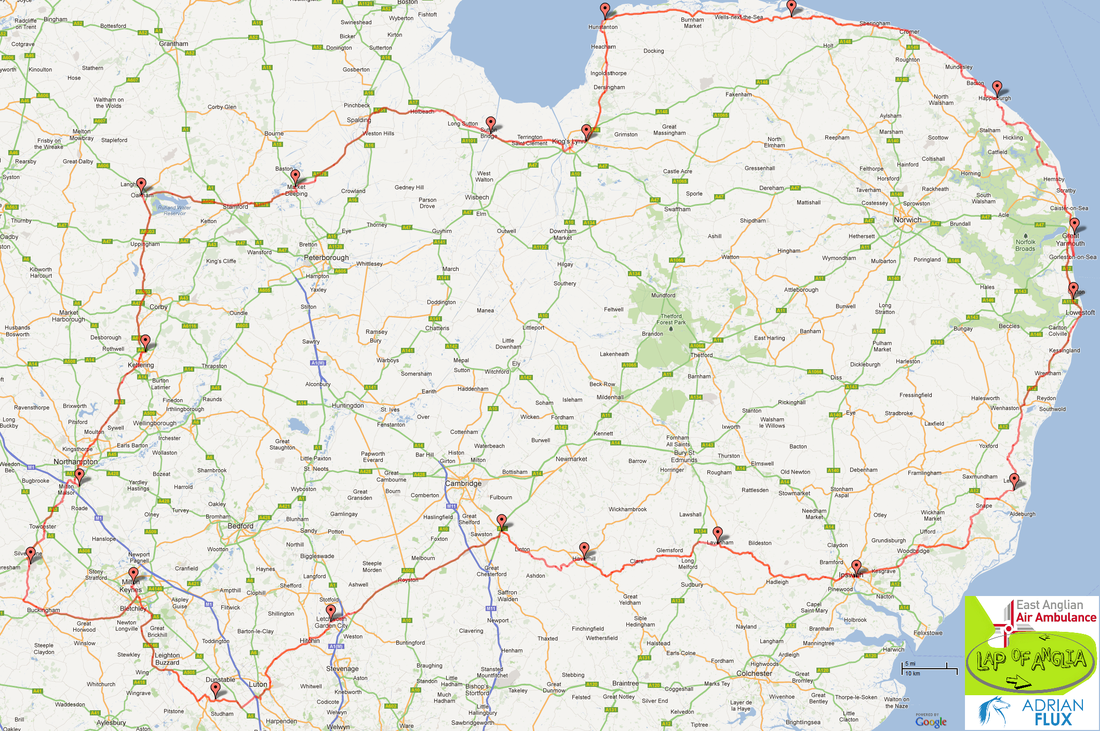 They set off from King's Lynn and are travelling in an anti-clockwise direction first to Northampton and Milton Keynes continuing to Letchworth, Ipswich and Lowestoft, before travelling the final leg of the journey along the North Norfolk coast from Cromer to Hunstanton and returning to King's Lynn on the 25th.
There is a real spread of ages and abilities taking part, here are some of them:
Kate Beer:
Kate's Lap of Anglia Bio:

"Wrong side of 40, I knit, play scrabble, and have done two Norfolk superhero challenges. Mother of 4, wife to one, Izzy says I'm strict, Olly says I have a good sense of humour, Charlie says I'm a good cook and Josephine says I shout too much! Oh and they all say I'm tired a lot!"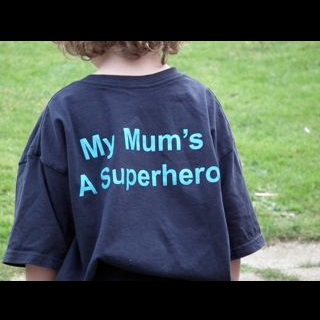 Why are you taking part in The Lap of Anglia?
'It's a personal challenge which I think I can complete, and as a bonus it is raising money for, what I feel is, a very good charity.'
How did you get involved in it the start with?
'It was through Twitter actually. I saw a post by Damien back in January 2012 and I thought the whole idea of the ride was great. It's not just a race but it will be a real personal challenge. I got in touch with him and it all evolved from there.'
What training have you been doing since signing up?
'Well up until June this year I was training for another charity sports event (Kate has completed three Super Hero Challenges) so I combined the training.'
'It's important to get out and do something, anything, I think. Since the School holidays I haven't been able to do as much training because I've got the family at home but I try to get out on the bike as often as I can.'
'I've done some longer rides with another 'lapper', Wendy. After a few hours in the saddle you definitely feel it!'
Tell us a little about the Super Hero Challenges you've completed?
'The Norfolk Superhero Challenge takes place every year around Burnham Overy Staithe. It includes a mile swim, a 4 mile kayak, a 45 mile cycle around the Norfolk coast and finally an 8 mile run which is over the sand and muddy marsh.'
It sounds tough, you must be pretty fit then?
'Before the Super Hero Challenges I didn't do anything. I did that challenge the first year to compete with my husband actually. We spent ten years bringing the kids up and I decided one day that I didn't want the kids to just see me as their fat mum. I wanted to be able to say 'well at least I'm fit and active.'
'I think anyone can do it as long as you train. I'm never going to win any races, I know that, but it's not about that, it's about getting out there and giving things a go and essentially, being able to carry on. It's about the endurance.'
So what do your kids and husband think of their mum now?
'It turned out to be a kind of escape for us. He and I were training together and it was great to spend some quality time alone without the kids.'
'As for them, they've been joining me for the Lap of Anglia training. I went for a jog the other day, they cycled along side and kept me going, and I've been for a bike-ride with my eldest, 12, too – though we had to go pretty slow! She is actually doing her own challenge at the weekend – a junior Tri-Anglia triathlon.'
Which part of the Lap of Anglia are you most looking forward to?
'The same thing I look forward to with any exercise I do – seeing the different areas of our countryside along the way I might have never seen otherwise.' 
Which part of the Lap of Anglia are you least looking forward to?
'Any up-hill.'
What will be your motivation at this time?
'Just that I need to keep going and reach the end and I know deep down I can do it.'
Final thoughts?
'I just think this is a great challenge because it isn't a race, if it was I'd come last! But that's the beauty of it – anyone can take part and it will be great fun for a great cause.'
'Doing the lap of Anglia has shown that we do as adults does influence our kids – because look at our daughter, since taking part in our my own challenges she's decided she wants to take part in a triathlon!'
Emily Mitchell:

Emily's Lap of Anglia Bio:

"Although I'm a keen cyclist, I've never attempted anything like this before. More recently, neglecting my cycling in favour of pole fitness and MMA. I'm really looking forward to the challenge and raising money for a very worthy cause!"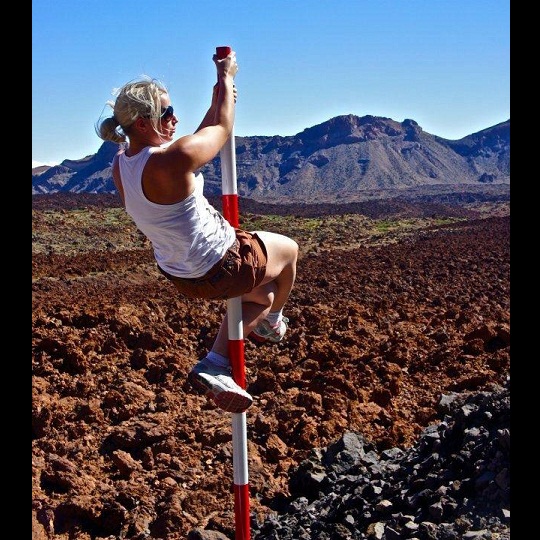 Why are you taking part in The Lap of Anglia?
'It's a charity I really support, in the past the Air Ambulance has helped friends of mine who were involved I a car accident.'
How did you get involved in it the start with?
'They are one of our clients, (Emily is an online marketing executive), and I work with Damien so I heard all about it and just wanted to give it a go.'
How fit do you consider yourself ahead of the lap?
'I'm quite fit, I've always been a keen cyclist but this is a on another level. I have been doing Pole Fitness for 3 years and Martial Arts since November.'
So what training have you been doing since signing up?
'Besides my usual activities above I've been trying to get out on the bike as often as I can aiming for a minimum of 50 miles per ride at the weekends. I've also been cycling with friends and joining the other lappers on some organized training rides we have set up in preparation for the challenge. '
'I'd say I'm quite prepared but Norfolk doesn't have many hills so they could be a bit of a surprise when we come to some.'
Which part of the Lap of Anglia are you most looking forward to?
'The last day – when I get home and can say I've done it!' 
Which part of the Lap of Anglia are you least looking forward to?
'Day 3, because we will be starting to feel it and it's the least flat part of the route!'
Have you made any dietary changes ahead of, or during, the ride?
'I'm eating normally up until we set off but we will be taking high energy snack on route and we have been sponsored by Iceni Water amongst other companies to ensure we have plenty of the essential supplies.'
What will be your motivation at this time?
'I'll be thinking of how much money we are raising and just reminding myself that I'm not in it alone.'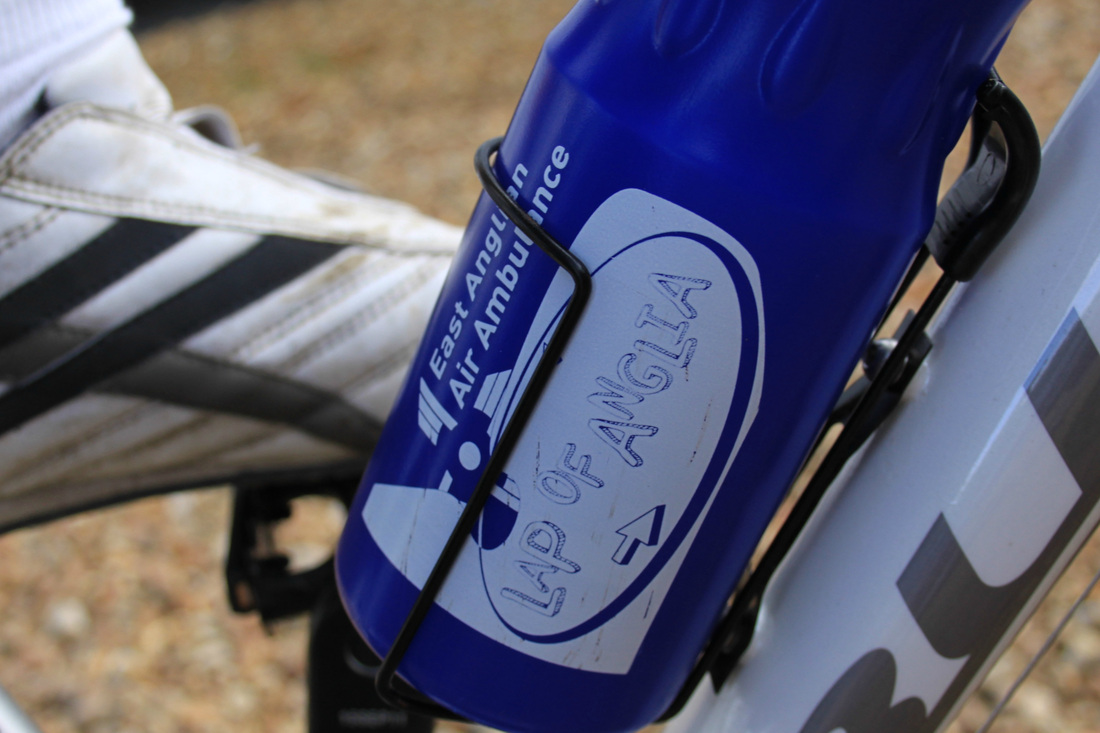 Other ladies taking on the gruelling 400 miles include Susie Towning, a Norfolk mum of three teenagers. As a cook she travelled the globe working in Switzerland, the USA , Ireland and South Africa before settling as a chef on a large motor yachts.
Similar to Kate she has also completed two Norfolk Super Hero Challenges.
Wendy Hughes, who Kate mentions she trains with, was a full time carer for her husband who suffered with MS for 20 years. Sadly he passed away earlier in the year and Wendy says in her Lap of Anglia autobiography that the challenge has given her something to on over the months which followed.
Anne Fish is retired and has been taking part in triathlons for the past 19 years. She enjoys cycling holidays and has participated in some bike based challenges.
The East Anglian Air Ambulance, which helps about 100 patients a month across Norfolk, Suffolk, Cambridgeshire and Bedfordshire, needs to raise £6million a year to fund a 365-day operation.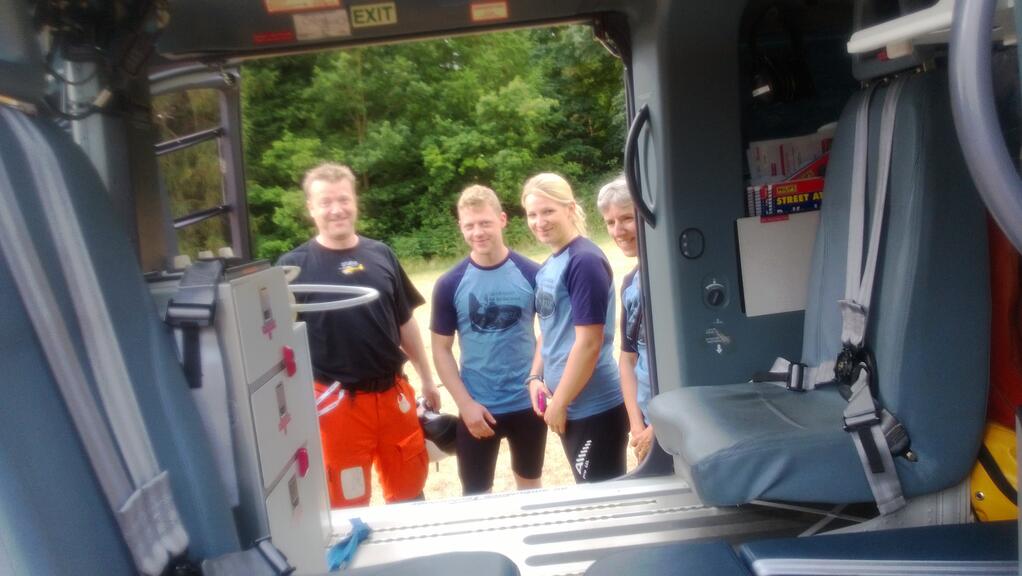 Adrian Flux Insurance Services, the title sponsor based near King's Lynn, provided £3,500 as main sponsors, while Iceni Water has donated 400 bottles of water.
These ladies are certainly not scared of a challenge. Besides the 400 mile lap they are about to take on they've also proven that cycling can fit in with any lifestyle.
Donations can be made at www.justgiving.com/LapOfAnglia2013 or text LAPA50 and your chosen amount to 70070.
Although 2013 is full Damien hopes Lap of Anglia 2014 can be bigger and better. He promises to announce plans for the 2014 event at some time in November so keep checking the website here.
Follow the lappers @LapOfAnglia. and on their website day by day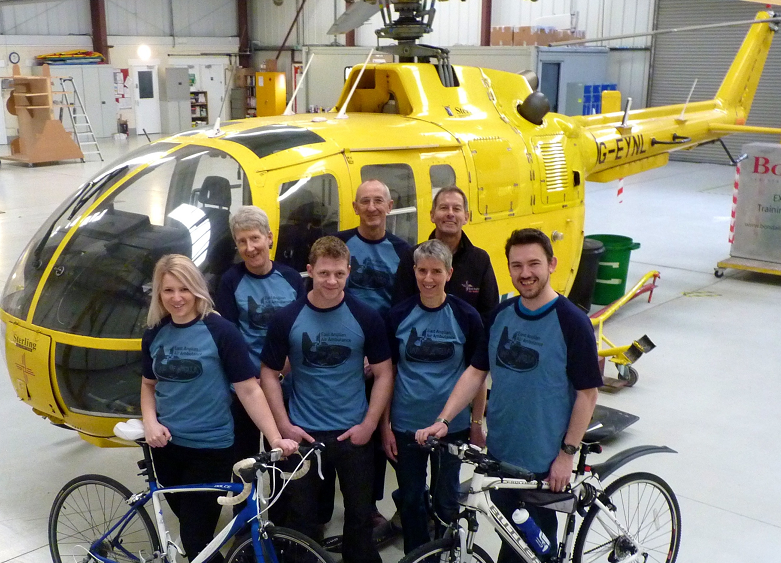 Like this article? Sign up to our newsletter to get more articles like this delivered straight to your inbox.