This week we received the simply enormous Half and Half Ostrich Egg from Hotel Chocolat. 
Founded over 20 years ago by British entrepreneurs Angus Thirwell and Peter Harris, Hotel Chocolat is a chocolatier with a difference. Bringing together luxury chocolate making and retail with cocoa growing, they are one of the only chocolate companies to actually grow the cocoa that goes into their products.
Treating chocolate a little like fine wine, Hotel Chocolat grow cocoa in a number of countries and source their beautiful Cocoa Nibs from Trinidad, Ecuador, Vietnam, Peru and St Lucia. Each country lends itself to a set of slightly different flavours which are evident in the floral notes and wine-like tones of each delicious bag. They are great for snacking or sprinkling over meals and can also be used in a huge range of tasty recipes available to try at any one of Hotel Chocolat's Cocoa Bar-Cafes, or at home using one of their specially designed recipes.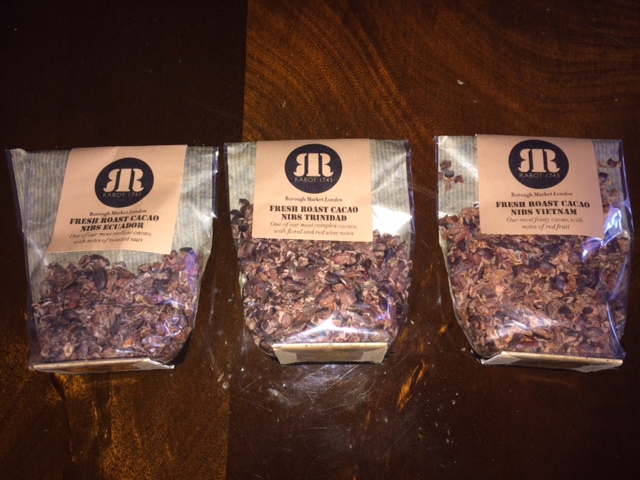 The brand also have a cocoa cuisine restaurant and bar at London's Borough Market, serving authentic cocoa tea, cacao wraps and a range of Rabot Estate small batch chocolates. The restaurant, dubbed Rabot 1745, is the sister to the hugely successful Boucan Restaurant (launched in St Lucia in 2011) and has been designed to encompass the polished elegance of a St Lucian plantation house.
The simply enormous Half and Half Ostrich Egg we received from our friends at Hotel Chocolat is 50 per cent milk with crispy feuilletine and 50 per cent dark chocolate with studded almonds.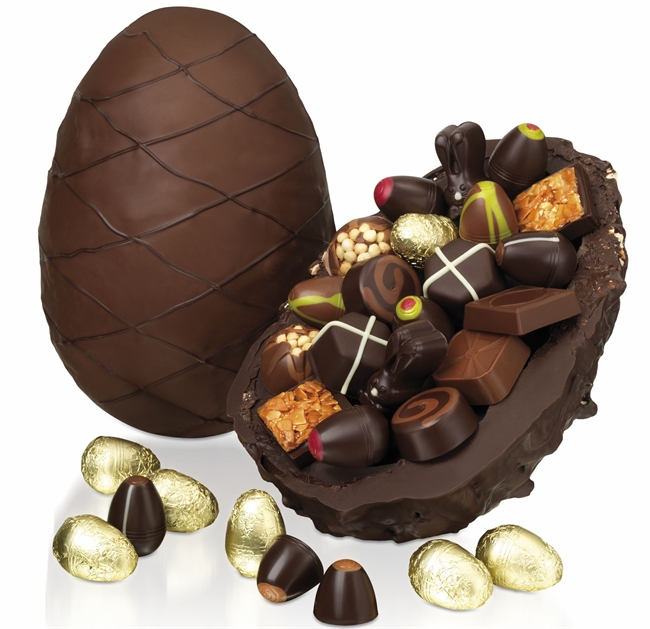 If that wasn't enough, the egg also contains an exciting collection of 29 milk and dark chocolates and, to send you into pure chocolate meltdown, comes with six foil-wrapped milk chocolate eggs filled with sensational salty caramel.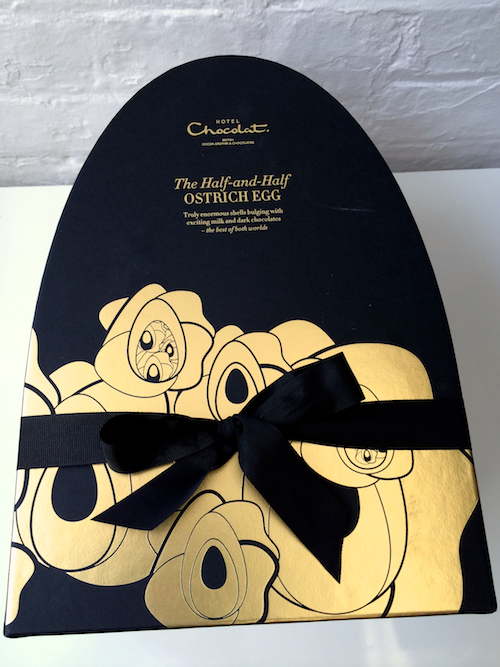 You can visit the Hotel Chocolat website or follow them on Twitter @HotelChocolat
Like this article? Sign up to our newsletter to get more articles like this delivered straight to your inbox.