Got Type-2 or Type-1 diabetes?  A new a glucose monitoring gadget is small enough to fit in your pocket and plugs right into your smartphone
If you are one of the 3.9 million people in the UK that is living with diabetes, diagnosed or undiagnosed, life is probably a challenge. The majority of people with diabetes in the UK has type 2, in which your body does not produce enough insulin to break down the sugars in the blood. Diabetes type 1 affects 10% of all diabetics and is a condition where your pancreas doesn't produce enough insulin and usually manifests itself before age 40. If you know that you live with diabetes, you are probably used to the never ending finger pricks and waiting for slow sensors to measure the sugar in your  blood. Then you always have to second guess what you eat and remember or write down all the numbers for when the doctor asks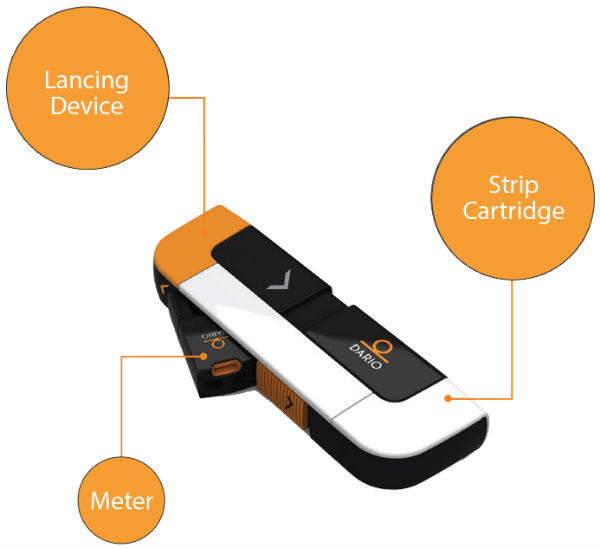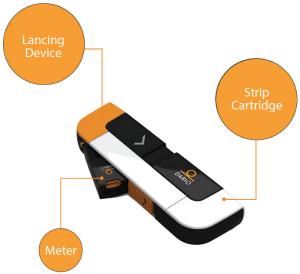 But that doesn't have to be your reality anymore. A company has put out a new product and conjoining app for those living with type 1 and type 2 diabetes called Dario. The device itself is about the size of a flash drive and it plugs right into the headphone port of your phone. Included in the Dario are a lancet, storage for test strips, and a blood glucose meter.   It is portable and easy to carry around unobtrusively. The Dario has no battery and therefore no need to charge it all the time. You will never be caught with a dead meter when you need test your sugar levels.
More: Sugar cravings? Here are 5 tips for dealing with cravings
More: 50 healthy habits to get you feeling better RIGHT NOW from London's hottest wellbeing experts
The next best part is the  app and website that are linked to the Dario.  The app records your whole diabetes history including how your sugars change, counting your carbs, and keeping a food database.  The easy to use design makes all of these functions easy to track. It can even keep track of your medication  and your exercise levels. It even has an option to share your information with caretaker or family members to keep them up to date, as well as alerting them of  potentially life threatening changes in blood sugar.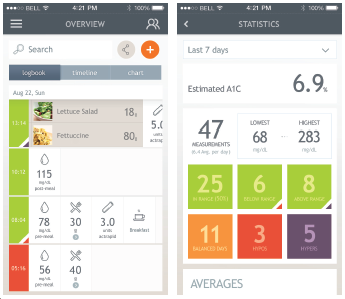 One in 16 people in the UK has a form a diabetes according to the NHS. This number has doubled since a decade ago and in another decade, it is estimated that 5 million people will have diabetes in the UK.It could be you, a friend or someone you love.  If you are constantly extremely thristy and/ or urinating multiple times at night, consider getting tested.
With a device like the Dario,  keeping on top of your illness has never been easier. At only £24.99 from the website, it is a small price to pay to maintain your health and well being.
More: Do you need a diabetes test?
Like this article? Sign up to our newsletter to get more articles like this delivered straight to your inbox.