Ever considered trying hot yoga? Healthista's yoga columnist Genny Wilkinson-Priest reports on the death of Bikram the benefits of more gentle hot yoga that is making waves throughout the UK 
When I told my yoga teacher friends that I was doing a week-long workshop practicing and learning about Hot Yoga, I might as well have said I was going to drown a sackful of kittens.
Mouths dropped. Eyes widened. One friend recoiled in disgust. Such is the snobbery attached to anyone who practices, or God forbid, even teaches the style of yoga stigmatized by the eponymous Bikram Yoga.
But there is a new breed of Hot Yoga gaining traction in London where classes are compassionate, safe, and rooted in the centuries old traditions of yoga and mediation.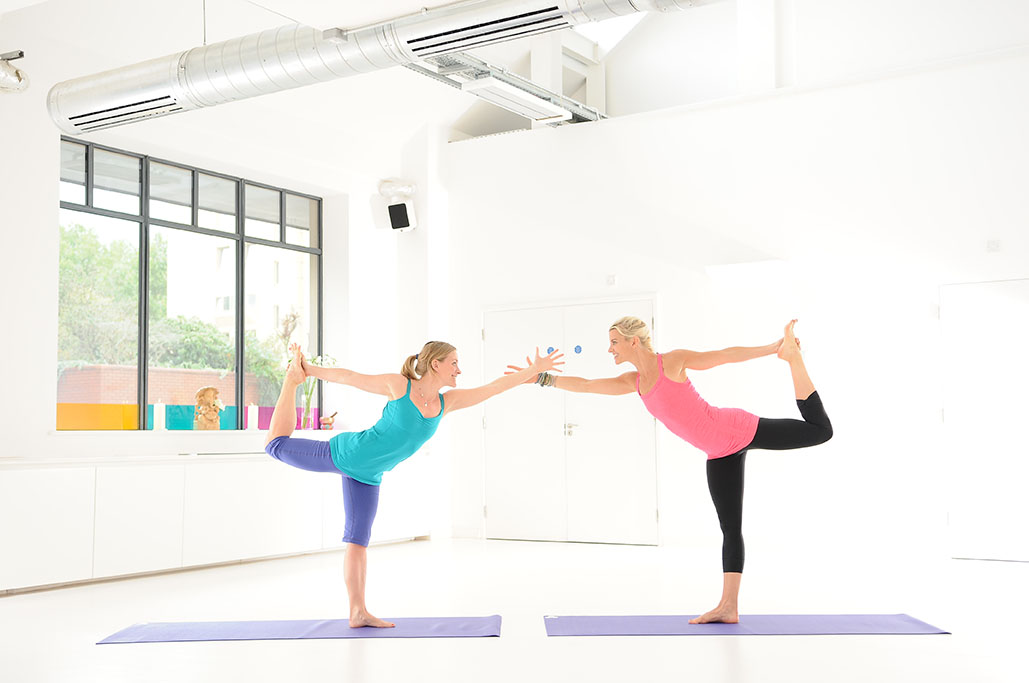 Back in the 1990s, Bikram Yoga studios began to open in the U.K., piggybacking on the back of its massive popularity in North America. The original hot yoga, popularized by the infamous Bikram Choudhury, was a grueling test of both physical and mental endurance as practitioners sweated through a sequence of 26 postures in a stifling room that blowed air heated to 40°C. Like a bootcamp in the desert, it wasn't uncommon to vomit, faint or in extreme cases, hallucinate.
And the teachers themselves? They liked to shout abuse.
'Go back. Fall back, way back until your spine hurts like hell. It's supposed to!' And my personal favorite: 'I'm not selling cheesecake, I'm selling pain!'
It's this kind of harsh, unsafe teaching in an overbearing environment – together with the blizzard of lawsuits accusing Bikram himself of rape – that triggered a backlash against Bikram Yoga. As yoga practitioners sought a more nurturing environment to practice hot yoga and turn inward, Bikram Yoga started to slip into a void.
'The new wave of yoga has started,' says Michele Pernetta, owner of Fierce Grace hot yoga studios. 'People want to do deep inner work, not just have great abs.'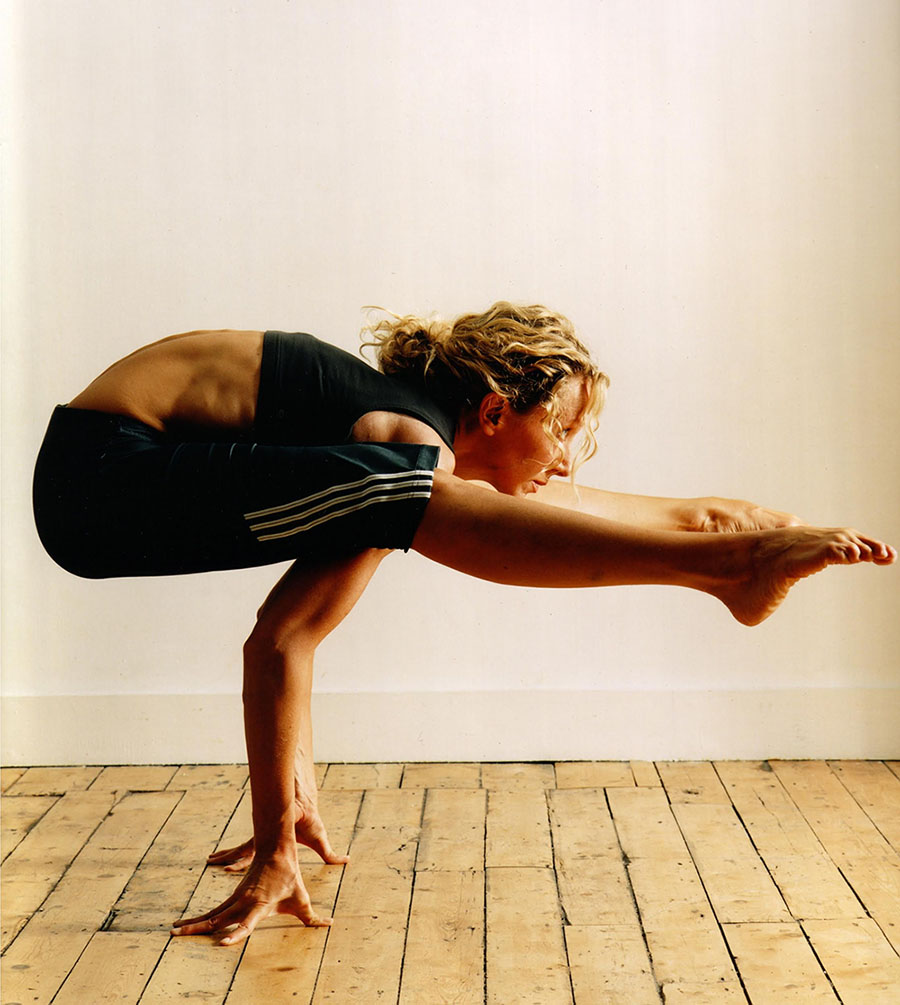 Triyoga, Europe's biggest yoga studio, is banking heavily on the growth of this new breed of Hot Yoga. It has invested heavily in the past three years, installing far infrared panels in studios its Chelsea, Soho and soon-to-open Camden locations.
Triyoga, like Good Vibes yoga studios, uses cost-effective infrared heat, which directly heats the body but not the air around it. As such, it's not too hot. More toasty warm, which allows for a deeper stretch. According to the Mayo Clinic in the U.S., far infrared heat can treat chronic health problems like rheumatoid arthritis and high blood pressure.
'We didn't want to use heat for the sake of it, but something intelligent,' says Jonathan Sattin, Triyoga's founder. Sattin himself had to overcome some preconceptions about Hot Yoga, and decided against the use of mirrors, which was a ubiquitous feature in Bikram studios. (This is a welcome change. At my age, I have little interest in admiring or admonishing the state of my backbend in a floor-to-wall mirror, nor do I want to see any one else's – especially if she's 21 and wearing hot pants.)
Sattin spent several years researching the heating technology and finding the right teacher. He found her all the way in Squamish, British Columbia, drafting in Kristin Campbell, 44, to train Triyoga's Hot Yoga teachers. Her 'Tapasya' system specially designed for practicing yoga in the heat strictly adheres to optimal alignment in order to avoid injuries and instructs students to move slowly, spaciously and with stability. Students are encouraged to find the good in themselves and treat themselves more kindly – a nod to the Yoga Sutras, a seminal work in yoga philosophy compiled around 400 CE.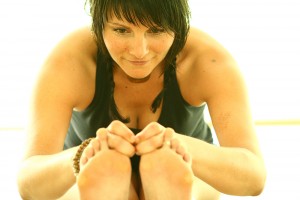 I wish there were more yoga teachers like Campbell not just in London, but around the world. She takes yoga seriously, but not at the expense of her genuine, encouraging nature. Her classes in the week-long workshop were rich in detailed instruction yet peppered with humor. She holds a room with presence enough to get even the most heat-intolerant person through 75 minutes of twists, balancing postures and backbends.
'I teach optimal alignment for every body to enhance, uplift and expand their practice,' Campbell says.
Michele Pernetta was the original hot yogi in London, bringing Bikram to the capital in 1994, but she felt the sequence was ultimately limiting, and last year created her own system, calling it Fierce Grace. Comprised of five classes, there is something for every mood, energy level, ability and time availability.  Gone are the days of the angry hot yoga teacher, insensitively pushing students beyond their capabilities both mentally and physically.
'Our teachers are trained to be kind, respectful and caring,' Pernetta says. 'People learn more from you if you respect them. We would never employ a teacher that pushed people too far, or shouted or that was not empathetic. It doesn't ultimately work! Teaching from the 'I'm the boss' position really doesn't get great results in students.'
The Benefits of Hot Yoga
It's often said that hot yoga flushes toxins from the body, but I find this claim rather dubious in part due to the complete absence of scientific study on the subject. So long as you are sweating – whether that's running 5K or playing football – you are theoretically still 'flushing toxins.'
Located high on a Google search on Hot Yoga is the phrase 'weight loss,' which is a total con as any weight you lose through sweating is only water weight, which will be quickly replaced once you (and you must) replenish fluids.
Moreover, science shows hot yoga simply won't shift those extra pounds. A Colorado State University July 2014 study found that practicing Bikram Yoga for 90 minutes over a period of 8 weeks lead to only a slight drop in weight. In fact, the calories burned was the rough equivalent of walking briskly for an hour-and-a-half: 460 calories for men, 330 for women – not even close to the 1,000 calories per session some Bikram Yoga studios have in the past claimed.
Weight loss can only come from a sensible program of balanced nutrition and exercise. As a teacher, I would never recommend using yoga as a tool for weight loss, whether you practice Hot Yoga, Ashtanga or Vinyasa Flow. That simply shouldn't be one of your reasons for coming to the mat. Improved flexibility, reduction of stress and a more focused mind? Yes. But weight loss? Absolutely not.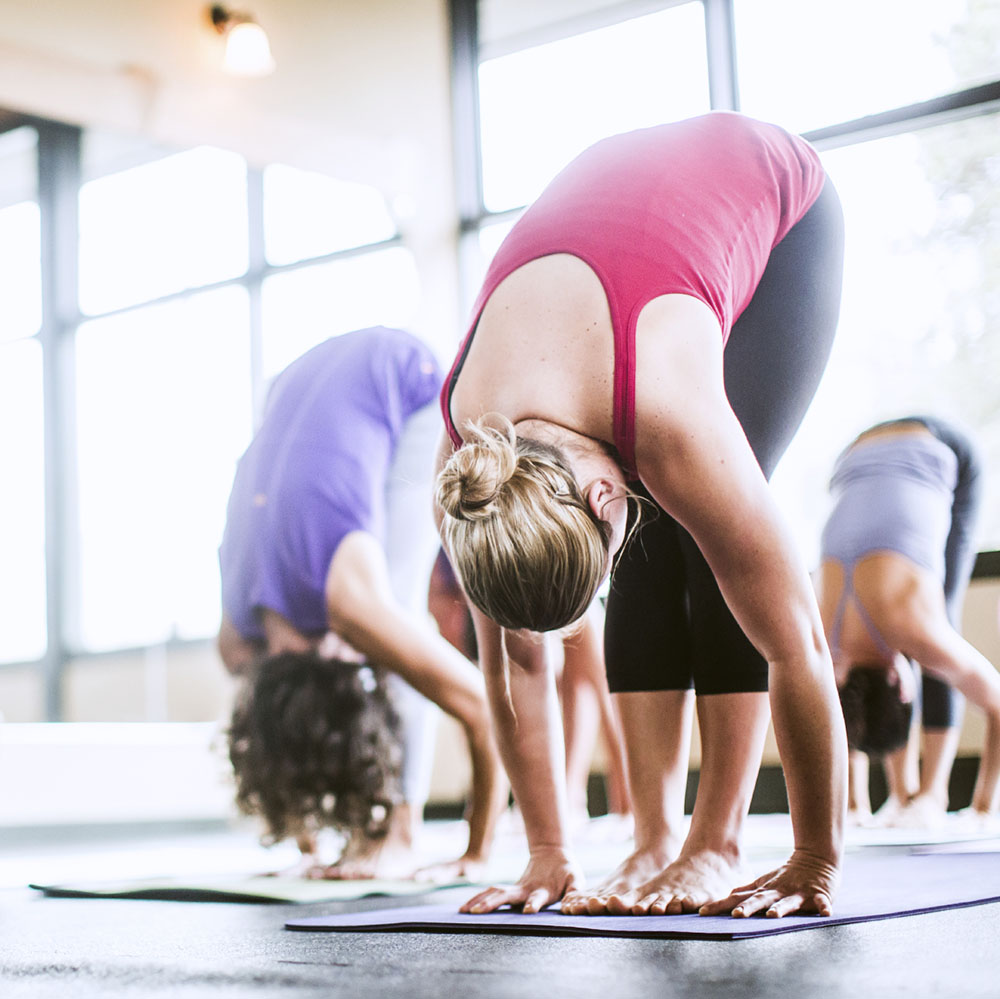 That's not to say there are no added benefits to Hot Yoga, as anecdotal evidence suggests they are many. From post-class euphoria to the deep stretching that warm muscles experience, and – remarkably – diabetes management.
Sarah Campbell, a Type 1 diabetic for 22 years, took the week-long workshop with me, and she reported back some amazing findings – an immediate and long-term positive effect in the way she treats her diabetes.
'In the short term, every practice caused my blood sugars to decrease far more than a usual class would,' says the 33-year-old who needs an insulin pump and catheter inserted directly into her belly to manage her diabetes.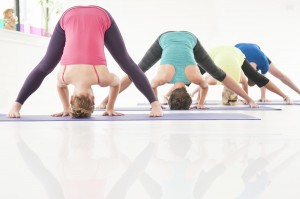 Nor did her blood sugars drop too low, which in her words was 'miraculous' as usually exercise causes significant decreases in blood sugar levels. 'You would expect at least sometimes to drop into hypoglycaemia, but this never happened. Each time my blood sugar would drop into a really healthy range and stay there.'
Campbell reduced her insulin intake by a whopping 40 percent over the course of the week while continuing to eat her usual carbohydrate intake. Her blood sugar levels throughout the day ran within a far more stable and healthy range than she would usually experience.
'This for me was the most interesting component: that the effects lasted beyond the immediate practice and the hours afterward  … practicing regularly in this specific kind of heat [far infrared panels], doing this specific yoga sequence, has a meaningful affect on my diabetes management', she said.
I once scoffed at the very notion of Hot Yoga, but I've been won over by its changes. Let's get over our snobbery, and give some respect to Hot Yoga. Otherwise, we spend our time picking it apart – in my mind, just a trick we play to feel more secure and comfortable in our skin.
Hot yoga locations in London to check out: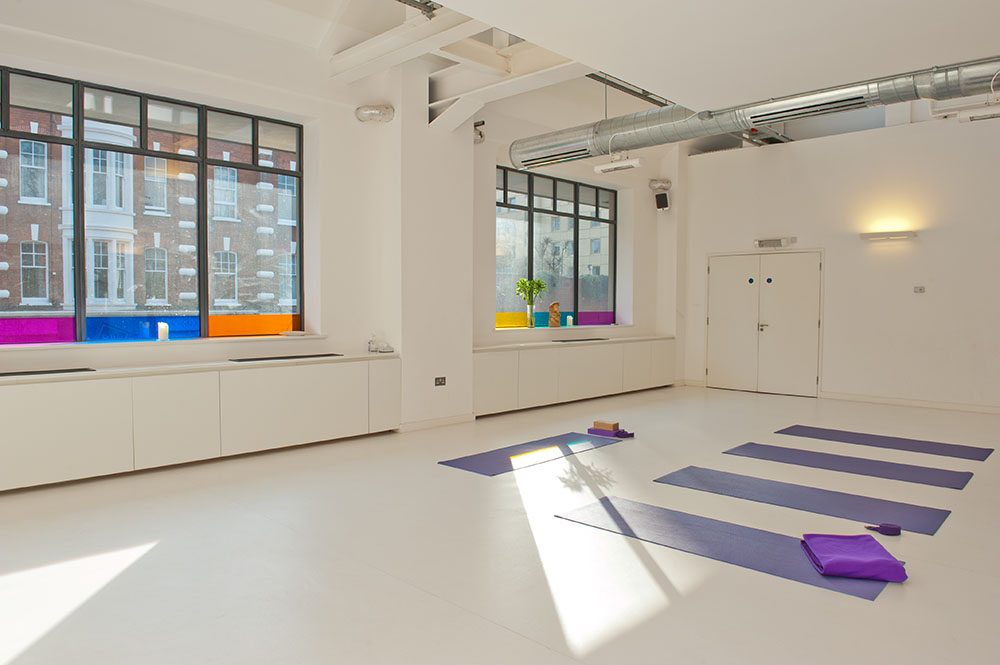 Triyoga in Camden, Soho and Chelsea
Good Vibes Fitness in Covent Garden and Fitzrovia
Fierce Grace in Queens Park, Kentish Town, Primrose Hill, Old Street and East Finchley
Indaba Yoga in Marylebone
Lumi Power Yoga in Hammersmith
Hot Power Yoga in Clapham
Hot Pod Yoga in multiple locations
The House of Yoga in Putney
Yoga Haven in Islington, Richmond and Clapham
Yoga Centric in Crouch End, N8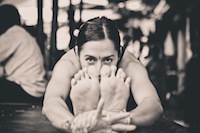 Genny teaches Vinyasa Flow Yoga and Ashtanga Yoga at London studio Triyoga.

Read more articles by Genny here:
Would you pay £100 for a yoga mat? Our yoga columnist Genny Wilkinson-Priest reviews the new Liforme Mat
REVIEW: New book explores the topic of practicing intense Ashtanga yoga during pregnancy
Can yoga help get you pregnant?
OUCH! 7 embarrassing yoga injuries
9/11 – How I found peace in yoga
Like this article? Sign up to our newsletter to get more articles like this delivered straight to your inbox.