On tips from the top this week, Fitness Model Hannah Frankson spills her secrets.
Hannah Frankson is one of the busiest sports models in London at the moment. Signed to top sports modeling agency W Athletic – she's worked for the likes of Lucozade, O2, Asics, Nike, Fitness First, Adidas and Stella McCartney.
A self-confessed fruit fiend, she says the colourful stuff makes her feel fresh and energised: 'I've definitely stuck to the apple a day rule! Fruit always makes me feel fresh – my faves at the moment are papaya, mangos, grapefruit and watermelon. Oh, and apples of course!'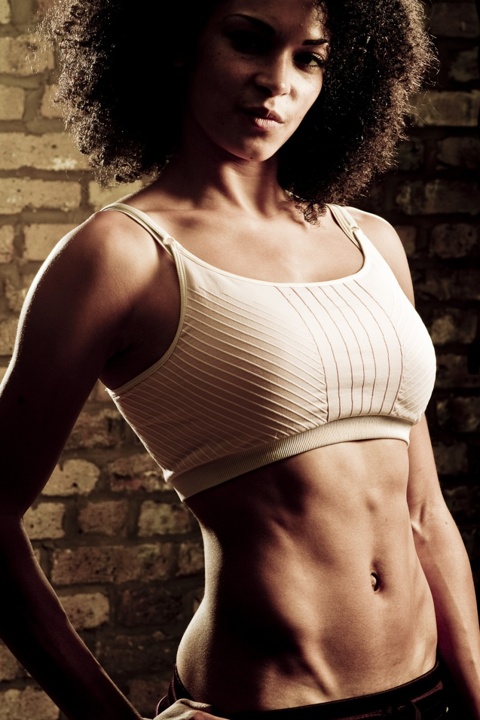 Hannah's pretty addicted to the feeling of exercising, saying she likes to feel 'a certain degree of strength' in her body. 'I know I'm not the strongest person out there but I like the confidence that feeling strong brings. Our bodies work hard for us and going to the gym and staying active makes me feel like I'm giving my body something back.'
On days off she reboots by lying in bed with a chai green tea and Netflix. But her kit is kept everywhere to inspire quick fix workouts when the time comes: 'I have loads of workout clothes and trainers so I minimize any excuses. Sometimes putting nice kit on is a pick me up in itself. Good kit and good music can change a lot!'
Hannah's tips for Healthistas:
1) Do something that you enjoy – whether it's running, weights, dancing dance, walking or team sports. And if you don't know what you like, try everything! You have nothing to lose and everything to gain. It doesn't have to be regimented and boring. Exercise should feel effortless and fun.
2) Find a gym buddy I always see groups of guys exercising together and having banter and really don't understand why more girls don't do this.
3) Get a good playlist. I'm enjoying sessions on the spin bike listening to (and singing along to!) Beyonce's album. It's motivating and fun.  See what's on celebrity playlists in  Healthista's Playlists of the fit and famous
More Tips from the Top:
Like this article? Sign up to our newsletter to get more articles like this delivered straight to your inbox.