England Women have thrashed the Australians Down Under and a women's Tour de France has been announced. Adele Norris reports on the week in women's sport
The ladies secured a nine-wicket win in the first Twenty20 international last week.
The Victory them an unassailable 10-4 lead in the Ashes down under against Australia.
It's helped England redeem themselves after the men's embarassing 5-0 loss to Australia last summer (#justsaying).
Captain Charlotte Edwards, who has led the team in all three formats, and Sarah Taylor made unbeaten fifties which saw the tourists chasing 151 with 2.1 overs unused at Hobart's Bellerive Oval.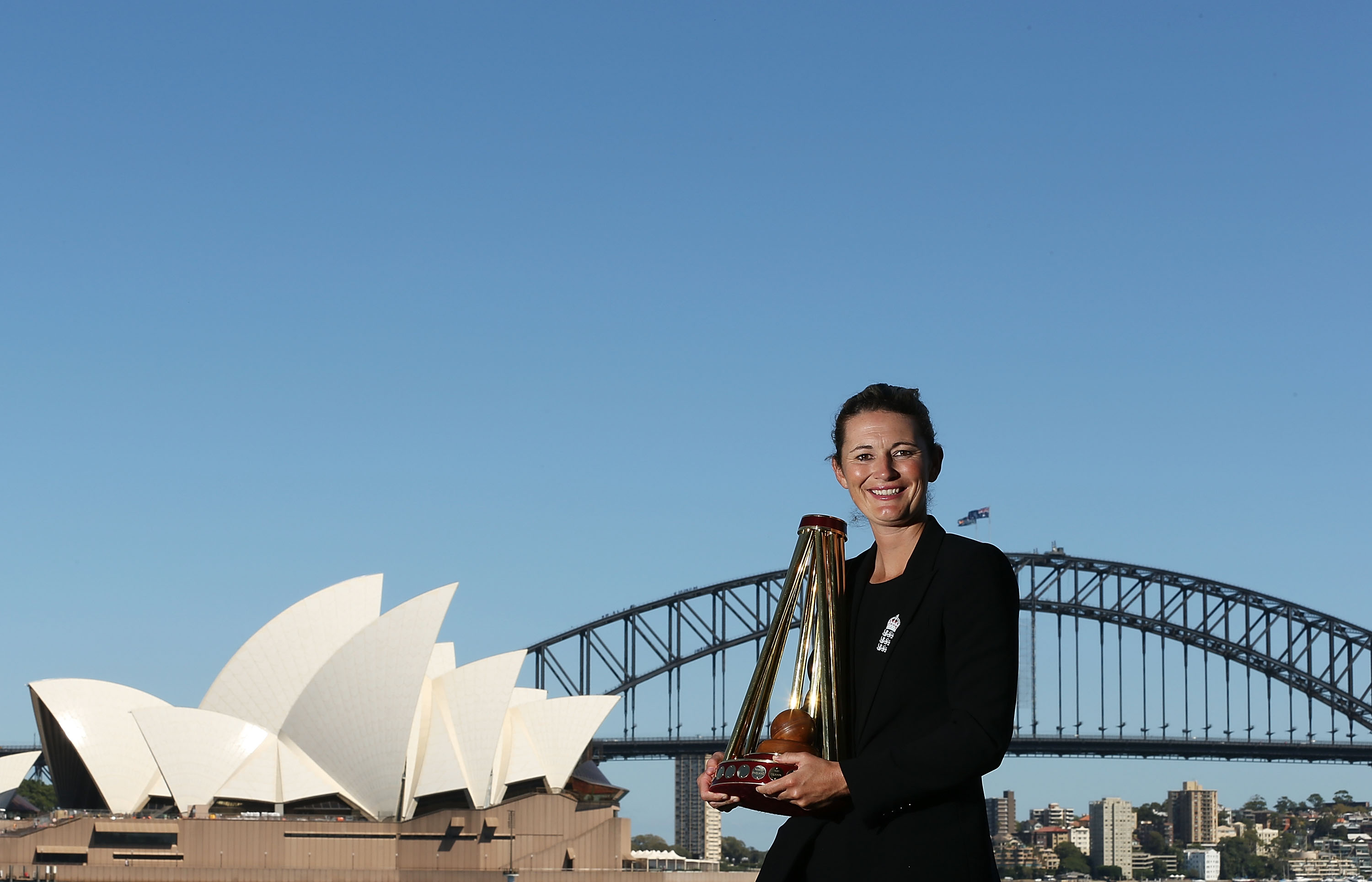 Edwards was awarded player-of-the-match and beat England highest format score with 59-ball.
England took a 6-0 lead after the Test match in Perth. With a successful first ODI they needed just one more win but the Australian's weren't willing to let go that easily and returned two wins.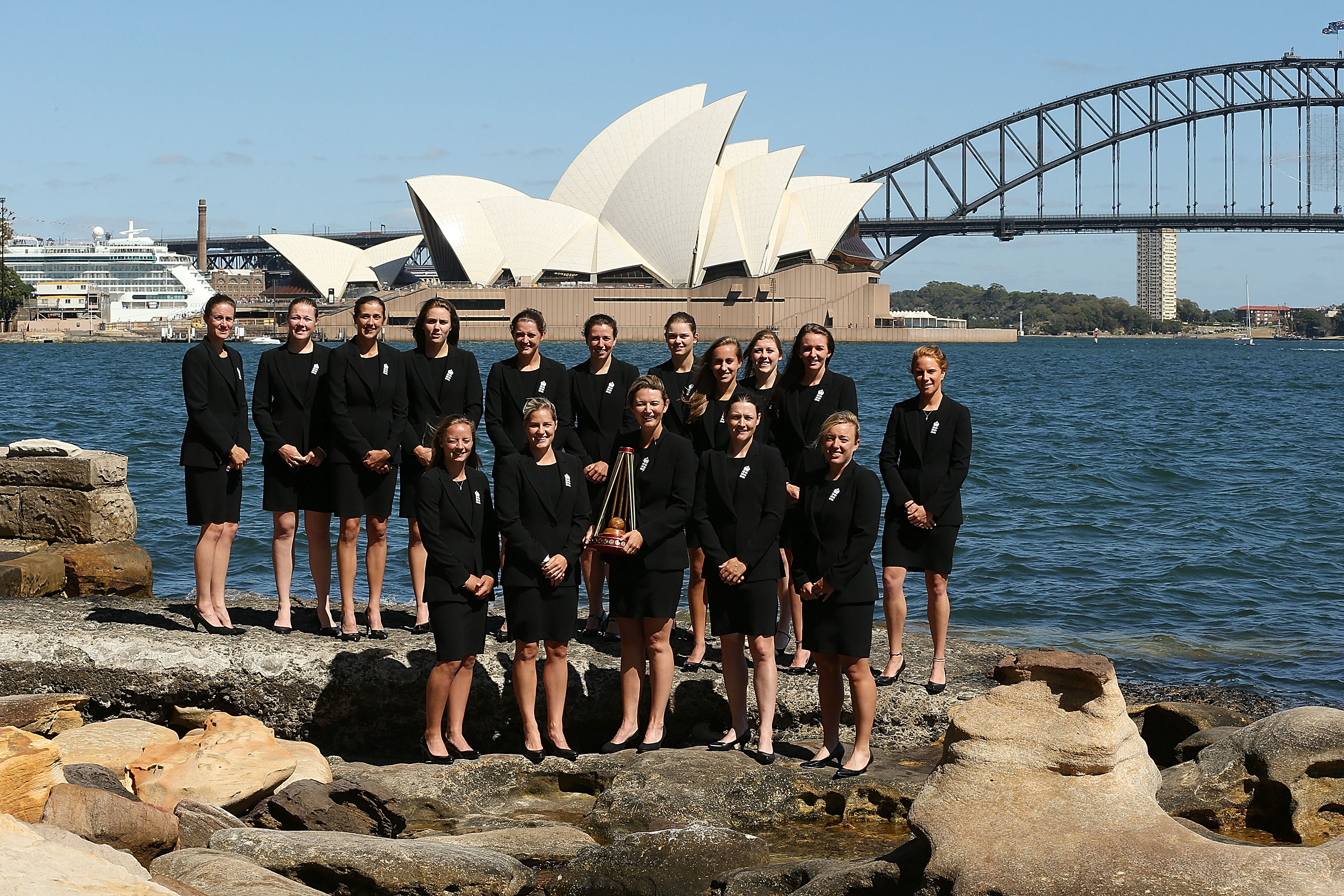 England's women didn't get the Six Nations campaign off to a good start with an 18-6 defeat by France in Grenoble.
England settled for second best in the opening weekend of Six Nations action with France at the Stade des Alpes in Grenoble on Saturday.
A record breaking French crowd gathered for the game with 9,650 packed in the stadium.
France put the ladies under pressure from the start but England held on to take the first points thanks to skipper Katy Mclean from a penalty.
Threatened by the result at home France added three points after Sandrine Agricole struck a superb drop-goal.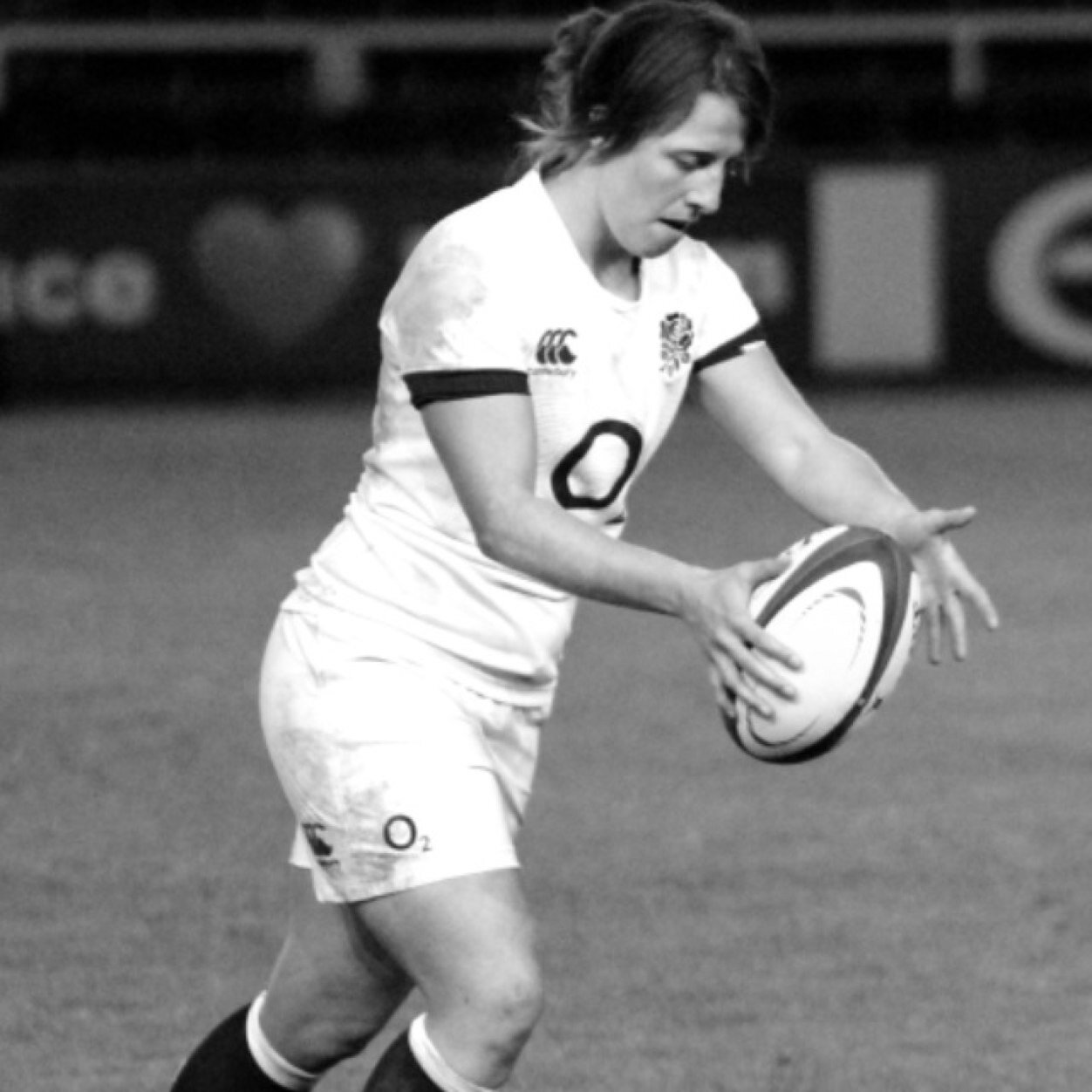 Despite an unsuccesful shot at goal the opposition caught England napping at the scrum. Our strong defence kept out France though, and in the end England won a turnover with Scarratt making a break up field before releasing Maggie Alphonsi. Alphonsi couldn't stay on her feet but France were penalised and Mclean edged England into a 6-3 lead with a 30-meyre penalty.
Agricole slotted home an important kick at goal just six minutes later to make the score 6-6 at half-time.
After the break France turned stronged and went ahead when hooker and captain Gaelle Mignot scored from a lineout and driving maul. Agricole didn't convert, keeping the score at 11-6.
Another lineout saw France take an assailable 18-6 lead which led to victory.
England Head Coach Gary Street said: 'This was a disappointing performance in every aspect. We let ourselves down whilst France took their opportunities. We thought we had done our preparations well but clearly we have not done them well enough. This is a big lesson for us to learn and we have got to get it right against Scotland next Sunday.'
15 Kay Wilson (Bristol), 14 Katherine Merchant (Worcester), 13 Emily Scarratt (Lichfield), 12 Rachael Burford (Thurrock), 11 Michaela Staniford (Wasps), 10 Katy Mclean (Darlington Mowden Park Sharks), 9 Natasha Hunt (Lichfield), 1 Rochelle Clark (Worcester), 2 Emma Croker (Richmond), 3 Sophie Hemming (Bristol), 4 Tamara Taylor (Darlington Mowden Park Sharks), 5 Emily Braund (Lichfield), 6 Marlie Packer (Wasps), 7 Margaret Alphonsi (Saracens), 8 Sarah Hunter (Lichfield).
Replacements: 16 Victoria Fleetwood (Lichfield), 17 Claire Purdy (Wasps), 18 Laura Keates (Worcester), 19 Hannah Gallagher (Saracens), 20 Rebecca Essex (Richmond), 21 La Toya Mason (Wasps), 22 Ceri Large (Worcester), 23 Amber Reed (Bristol).
England's Six Nations Fixtures
Saturday, February 1 – France v England, Stade des Alpes, KO 7:55pm GMT, live on Sky Sports 3
Sunday, February 9 – Scotland v England,  Aberdeen Grammar, Aberdeen, KO 2pm, live on www.youtube.com/officialrfutv
February 22 – England v Ireland, Twickenham Stadium, KO 6:20pm, live on the BBC Red Button & BBC Radio 5 Live Sports Extra. FREE entry to Twickenham Stadium after England Men v Ireland Men.
March 7 – England v Wales, the Twickenham Stoop, KO 7:30pm, live on www.rfu.com/englandwomenlive and BBC Radio 5 Live Sports Extra. Tickets available from www.ticketmaster.co.uk (0844 847 2492) and www.quins.co.uk (0208 410 6000).
March 16 – Italy v England, Stadio Giulio Rovato, KO 2pm GMT
Women's event at 2014 Tour De France announced
Amaury Sport Organisation have announced a women's race will take place at this year's Tour de France.
It is hoped the event will become an iconic women's racing event on the calendar each year.
The "La Course by Le Tour de France" will take place on the 27th July on the Champs-Elysées in Paris.
A petition for a women's Tour De France was set up by professional cyclists Emma Pooley, Olympic and world road champion Marianne Vos, three-time national champion of St. Kitts and Nevis Kathryn Bertine and four-timeWorld Ironman Champion Chrissie Wellington in July 2013. It generated over 95,000 online signatures.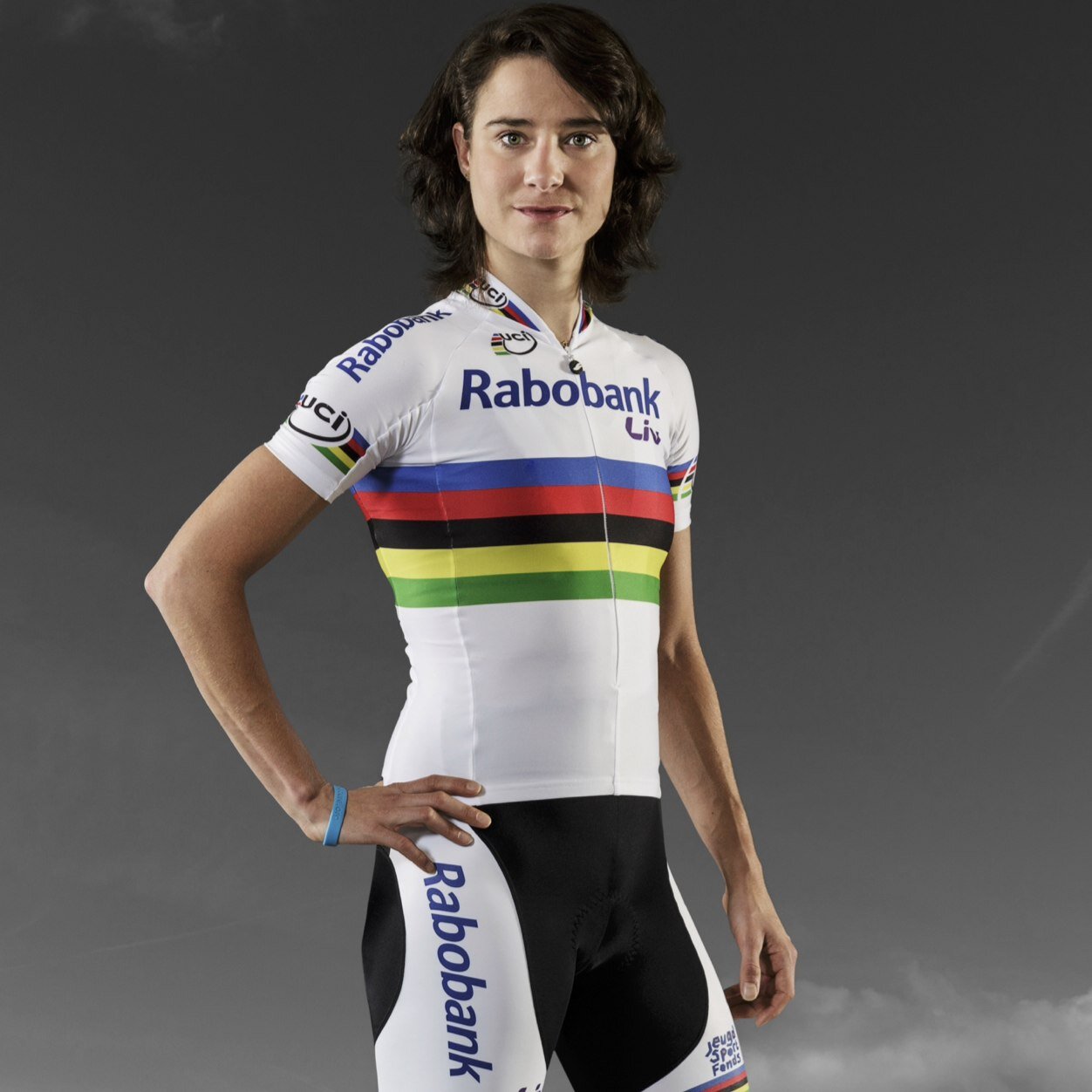 Now Le Tour Entier (LTE), on behalf of women's cycling, has been working alongside ASO on the plans for the women's race.
One of LTE's founders Marianne Vos said she is thrilled: 'I am very excited to be competing in the event.  This announcement marks a significant and groundbreaking moment for our sport.'
'I have no doubt that this race will help change the face of women's cycling."
LTE co-founder Kathryn Bertine said: 'The arrival of a women's race at the Tour de France goes far beyond a bike race.
'It will impact the cycling federations of every nation, paving the way to achieve parity in all countries. '
Olympic rower Katherine Grainger is set to run London Marathon.
Katherine, 39, will be raising funds for London 2012's legacy charity International Inspiration, of which she is a trustee, to support their programmes and projects around the world.
Katherine said having started her training she's already realised the size of the challenge.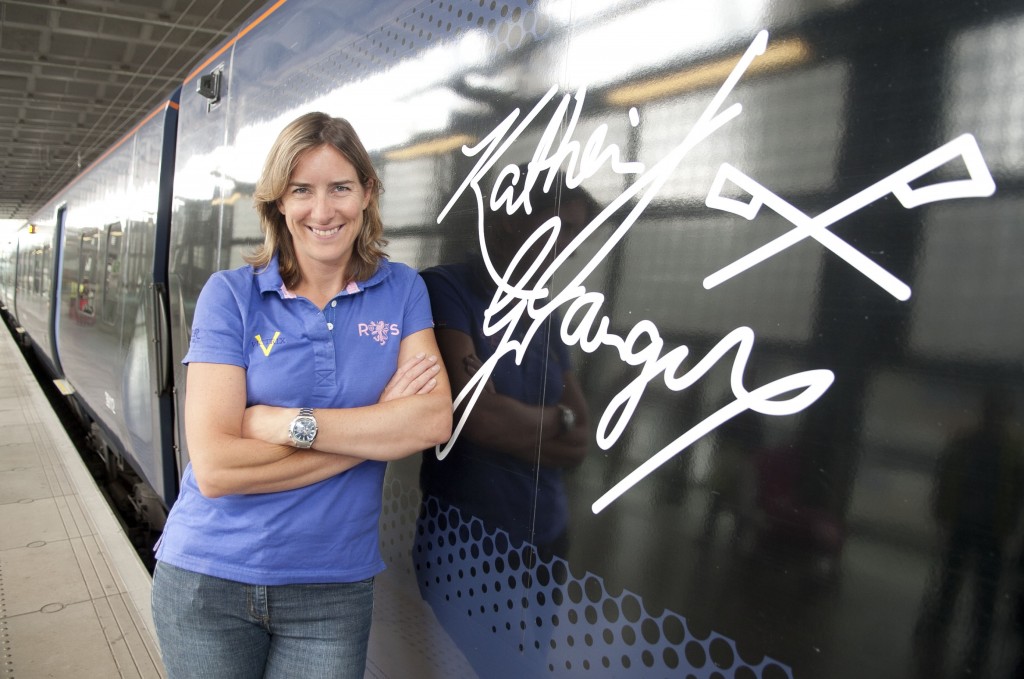 'This challenge will fully push me out of my comfort zone as an Olympic rower.
More than 100,000 people are expected to apply for the 26-mile London Marathon which will take place on April 13th.
There are only 30,000 places available.
'I want to raise awareness of the charity's fantastic work, which has already helped to inspire and transform the lives of over 15 million children, young and disadvantaged people around the world through the power of sport.'
Alicia Blagg made a comeback from injury claiming the women's 1m springboard diving title at the British Gas National Cup.
Blagg proved her wrist injury was nothing to stop her as she beat her highest score to 274.60 in the preliminaries.
As the finals began she scored 57.60 for her first dive.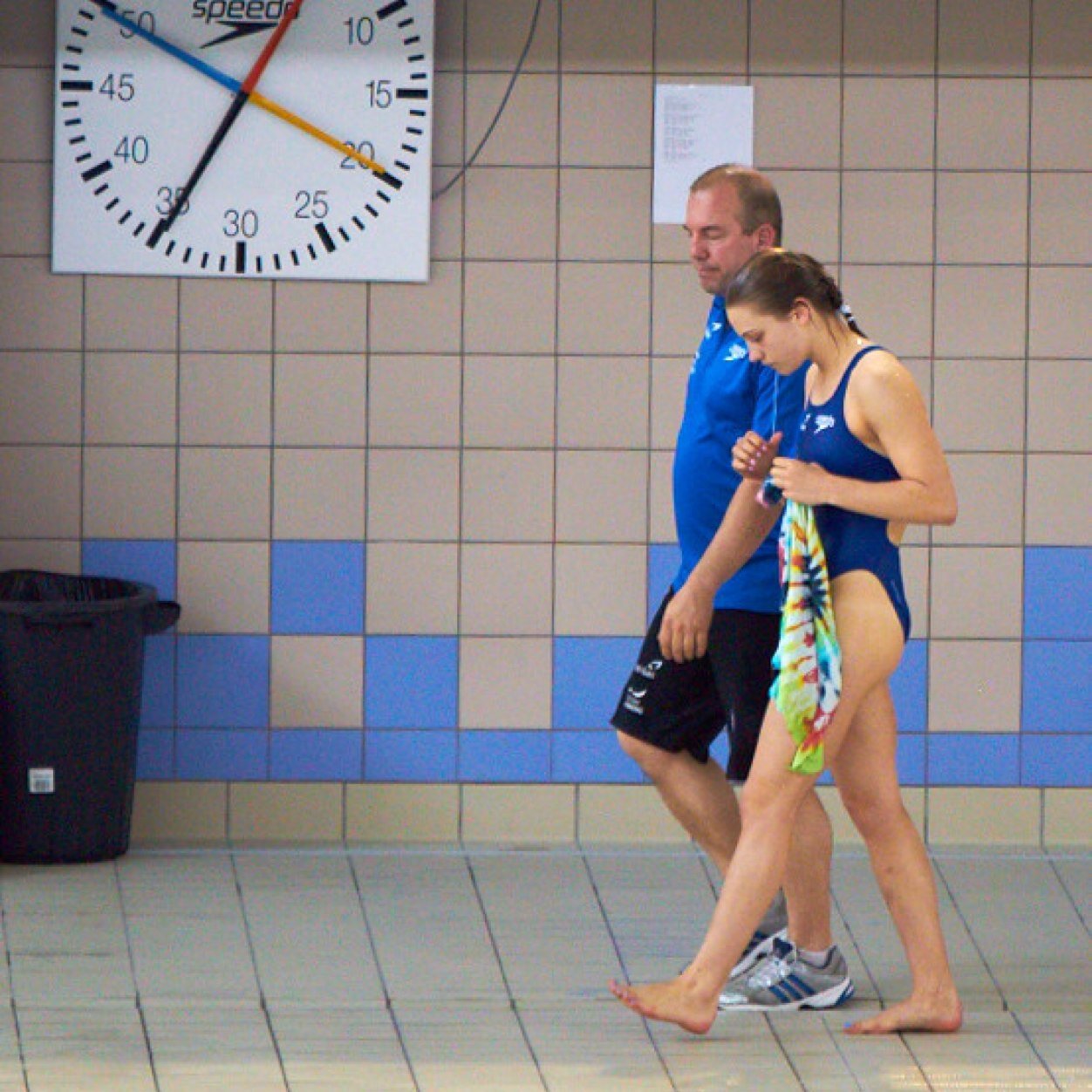 The 17–year-old finished ahead of Grace Reid and Francesca Del Celo.
'It was injured at the beginning of September so I've not been training properly for about five months and that's a long time.
'My coach told me to go back in for the experience because it's my first competition of the whole season. We weren't really expecting anything from it so to come out with two personal bests is amazing.'
New pair Rebecca Gallantree, 29, and Lois Toulson won their first National Cup title in the women's 10m synchro.
Gallantree said: 'We've not been doing synchro together for long and this is our first time out together at Nationals so we're really chuffed.
'We started working together at Leeds at the beginning of the season but they were only little bits. Last month I was out for a while through injury so it's only been a few weeks together working for this event.'
Olympic Heptathlete Louise Hazel announced her intention to revisit the heptathlon
Hazel finished 27th at the London 2012 Olympics, won by Jessica Ennis-Hill, before retiring from the heptathlon in September 2013.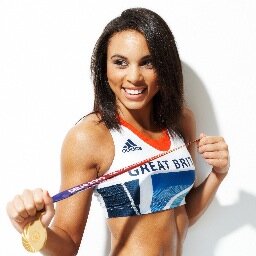 But the 28–year-old has announced she is back in acton for the Glasgow 2014 Commonwealth Games.
'I'm in better shape than I thought I was in. I'm really excited and I can't wait to get started,' she told BBC Sport. 'I was really pleasantly surprised by my tests. It's a thumbs-up for Glasgow, if I'm selected.
'I wouldn't be doing this if I didn't think I could successfully defend my Commonwealth crown. I'm definitely targeting the podium.'
Don't miss your chance to train with Louise Hazel at Be:Fit London
Like this article? Sign up to our newsletter to get more articles like this delivered straight to your inbox.