Is the colder weather causing you to have dry or itchy skin? Founder & Medical Director of Adonia Medical Clinic Doctor Ejikeme, answers nine of our burning winter skincare questions
Are the winter months causing your skin to look dull and tired?
It's cold, the sun is gone, the rain seems here to stay and we're all paler than ever due to less travelling this year.
Most people find their skin to be much drier during the winter months, no thanks to the cold weather taking quite the toll on your skin, not to mention the stronger winds and spending much of the time in a home or office with dry heat blasting out at you all day. Not just on your face, but your entire body!
If you have spent the winter months so far wrapped up and getting dressed as quickly as possible in order to not feel the cold, then you probably haven't been taking the time to moisturise properly and look after your skin.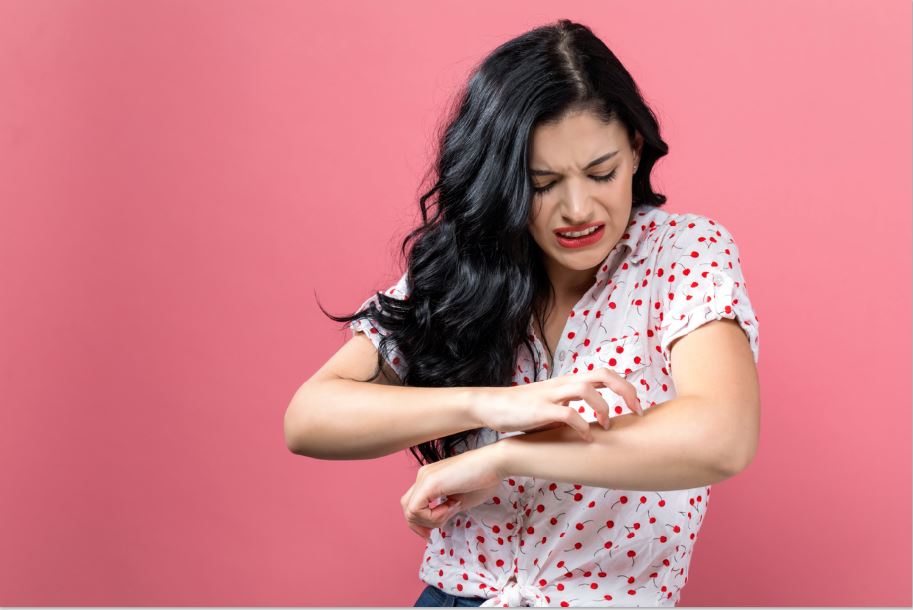 It's all very well us telling you to make more of an effort when it comes to skincare, but we understand that sometimes the voice telling you not to bother is far more persuasive than the voice telling you the need to do it – am I right?
So don't just take our advice..
Healthista spoke to medical skin expert Doctor Ejikeme, founder and medical director of Adonia Medical Clinic, to ask her some important questions about winter and skincare and how important it really is. Here's what she had to say:
Q. #1 How does the winter weather affect our skin?
'The change in temperature, wind and even the use of heaters can all increase dryness felt in the skin.
'The function of the skin is to act as a barrier. The lipid bilayer (a thin membrane barrier around cells) is affected by temperature, PH and the elements, which can draw moisture out from the skin.
'If the barrier is functioning well there shouldn't be irritation, but irritation can occur where the barrier function is impaired either due to the wrong products being used, dermatitis of any cause or the elements'.
Q. #2 Can wearing thick, woolen clothes and tights cause drier skin?
'Outside of an allergy being the cause, winter clothing shouldn't negatively affect the skin. In fact, it can do quite the reverse as it can be helpful to protect the skin from the outside elements'.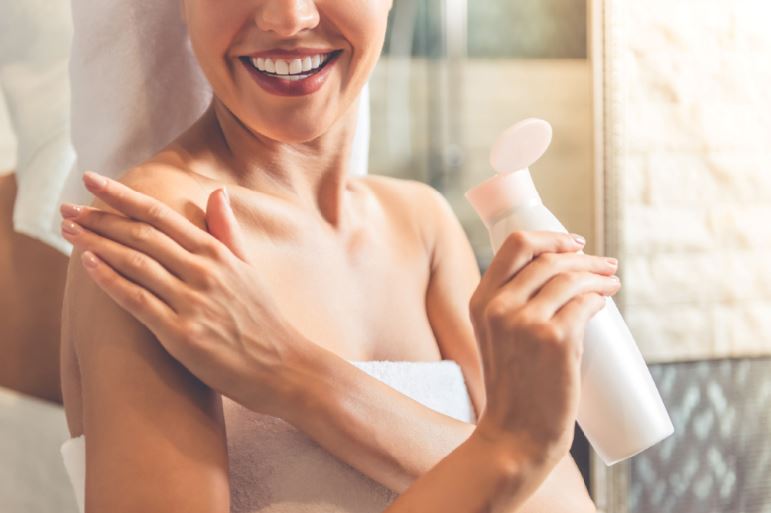 Q. #3 What should we be looking out for when buying a good moisturiser?
'Look out for ingredients which will help to support the barrier function of the skin. For example, a good moisturiser should include ingredients such as hyaluronic acid, aloe and glycerine.
'These are humectants that pull moisture into the skin, other ingredients such as ceramides will then help to lock in that moisture.
'If you have dry skin, look to buy products containing occlusives such as shea and coco butter, which can help to reduce water loss from the skin.
'Try: the CeraVe moisturising cream for the body and Cicaplast mains la roche-posay for hands'.
Q. #4 How many times a day should we be applying moisturiser?
'When it comes to the face, you should follow a skincare routine and moisturise twice a day (morning and evening).
'To the body, once a day should suffice if you don't really experience dryness. If you do have dry skin though, it would be a good idea to moisturise twice a day'.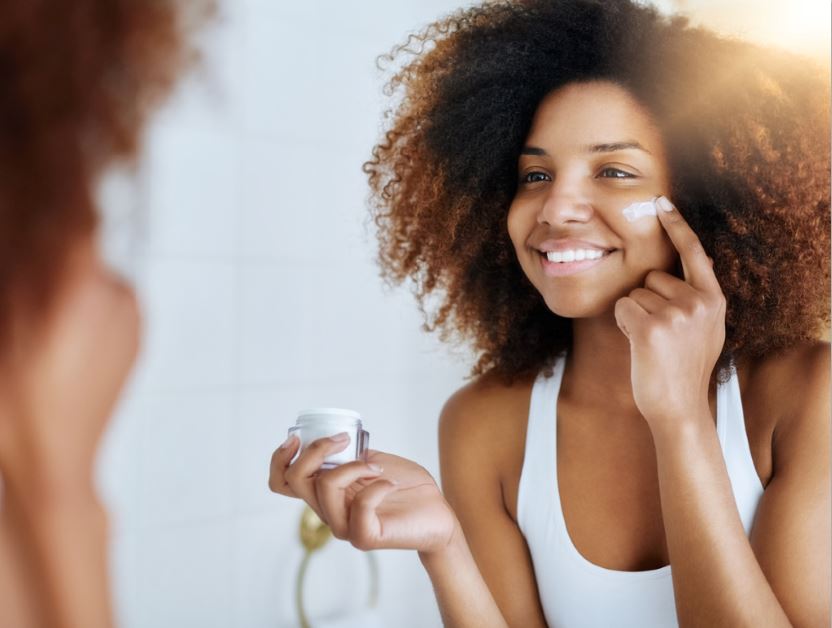 Q. #5 How should our skincare routine change in the winter?
'The winter is a good time to check in with your skin and see if the products you were using in the summer still serve you and your skin.
'In the summer pigmentation may be more of an issue, but if that is no longer the case in the winter months then you could consider pulling these back from your routine.
'For most people reviewing your moisturiser is usually key. If you usually use a light lotion in the summer then a cream moisturiser may be better in the winter months'.
Q. #6 Is having a bath good for dry skin?
'Having a bath has many benefits such as lifting your mood, helping you to relax and easing sore joints. However, having a bath has no direct benefit on the skin.
'If you do enjoy a nice bath enjoy it, just don't soak for too long!'
Q. #7 How can we deal with 'maskne' this winter?
'Here are my top 'maskne' tips:
No make-up under the mask
Lots of moisturiser under the mask
Use a clean mask daily
Soft/silk masks may help the skin and be a better option
Cleanse the skin once you come back into your house
Avoid over exfoliation.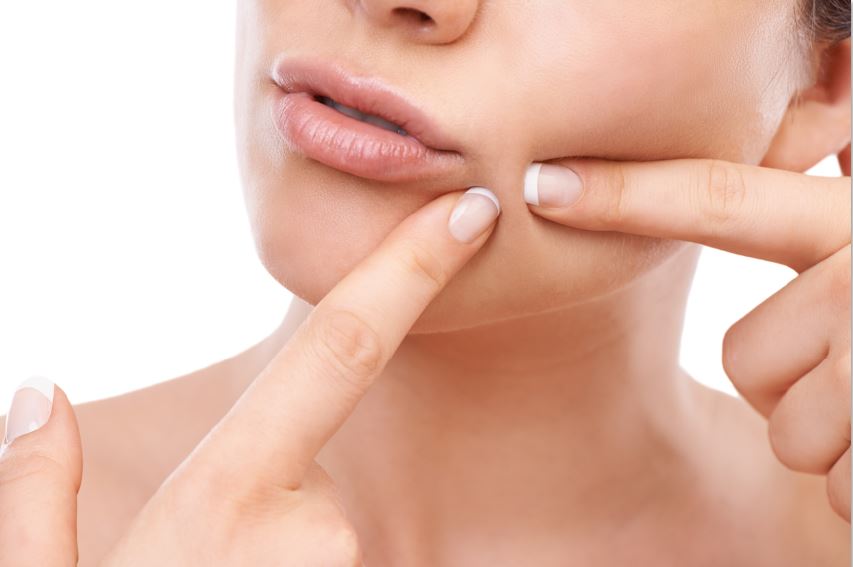 Q. #8 Do we still have to wear SPF during the winter?
'SPF is still very important during the winter months. This is because UVA (ultraviolet A) affects skin all year round, come rain or shine.
'In fact, UVA rays penetrate deep into the dermis, the skin's thickest layer and can effect the skin so much so that it can lead to DNA damage.
'That's why I highly recommend people use an SPF of factor 30 or above – even in winter!'
Q. #9 What is the best way to take off make up?
'Foam cleansers are good for oily and acne prone skin or if you have a lot of make-up on the skin which you want to remove.
'Micellar water is good for removing make-up especially in sensitive skin but after this you still need to make sure you cleanse your skin too'.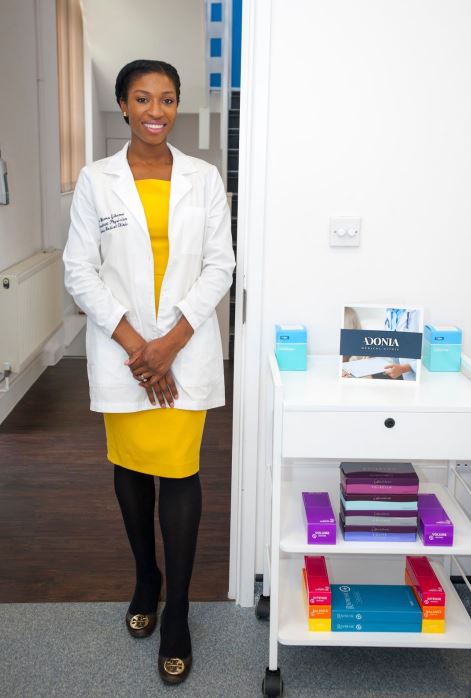 Dr Ifeoma Ejikeme is an NHS medical consultant and highly experienced aesthetic medicine doctor with extensive global training in Medicine and Surgery.
Dr Ejikeme is member of the American board of internal medicine and is GMC registered on the specialist register. She holds a substantive NHS post at University College London hospital.
MD, MBCHB, Bsc, Post doc head and neck surgery, Board certified internal medicine, Msc Aesthetic Medicine (Distinction).
Relevant Healthista Content:
Could an anti-ageing supplement be the key to younger-looking skin?
23 beauty hacks to get you winter-ready
Healthista Content you may also like:
The eczema diet – 5 foods that can help your flaky skin
4 ways stress is showing on your skin and exactly how to cope
From dry eyes to itchy skin – 5 signs you need omega 7
7 skincare steps this beauty director swears by
Like this article? Sign up to our newsletter to get more articles like this delivered straight to your inbox.