It's the final series of ITV's Dancing on Ice! We checked in with the celebs to find out how they've prepped their bodies for the competition
English actress, singer and winner of Series 3 Suzanne Shaw said she was looking forward to the competition getting her back into shape. 'I am in my 30s now and I want to get the best figure I possibly can whilst doing Dancing On Ice. My job tends to keep me fit because I dance a lot and I do eat healthily generally unless it is pizza night with my son!' Mother to nine-year-old Corey said that doing Dancing On Ice again will help her get toned. 'I did lose weight last time I competed on the show. I can't remember how much weight I lost but I went down a couple of dress sizes.'
Waterloo Road star Zaraah Abrahams, is also looking forward to getting into shape. 'Toning up in normal life is such a task and you have to dedicate time to it. It's nice to be doing something I enjoy like skating and being healthy as well.'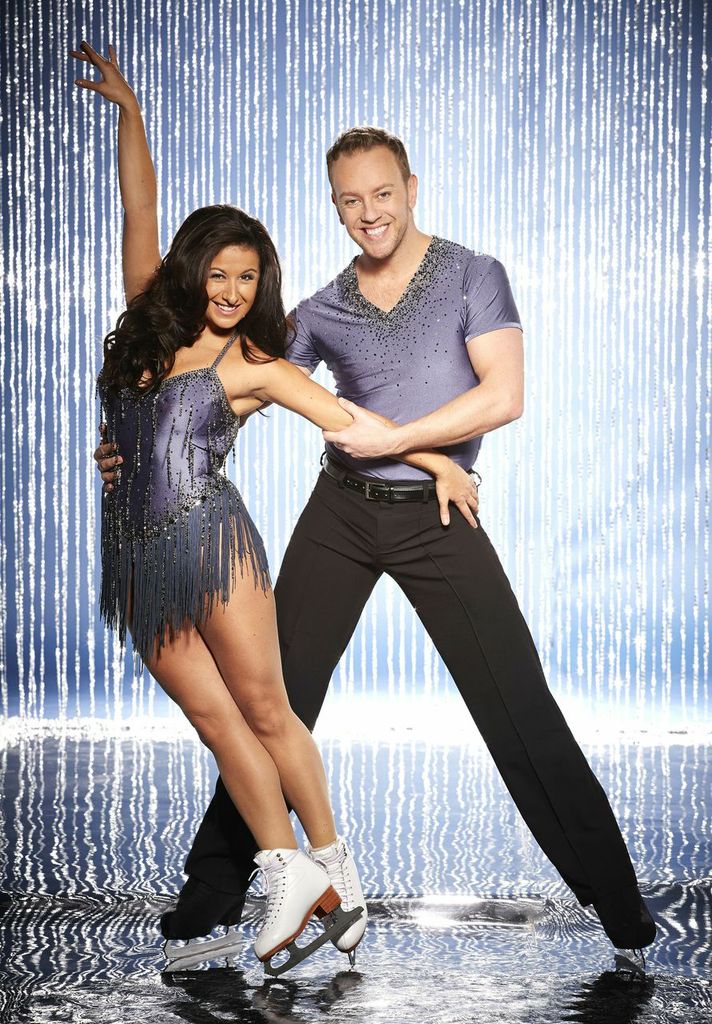 Despite being the Series 5 champion, Coronation Street's Hayley Tamaddon doesn't exactly have Suzanne and Zaraah's enthusiasm. 'I am really dreading the lifts and being picked up. I was a stone lighter than I am now and I am a bit nervous about being flung around.' Although body confident and happy in her curves, the 36-year-old is worried about one aspect of the competition. '…When you are wearing a tiny costume and you are being scrutinised, it is a different thing. I lost weight before I started last time I competed in Dancing On Ice. I started as a size 12 and I dropped to a size six. I felt fantastic.' Now a size eight, Hayley says her small stature can often emphasize weight gain.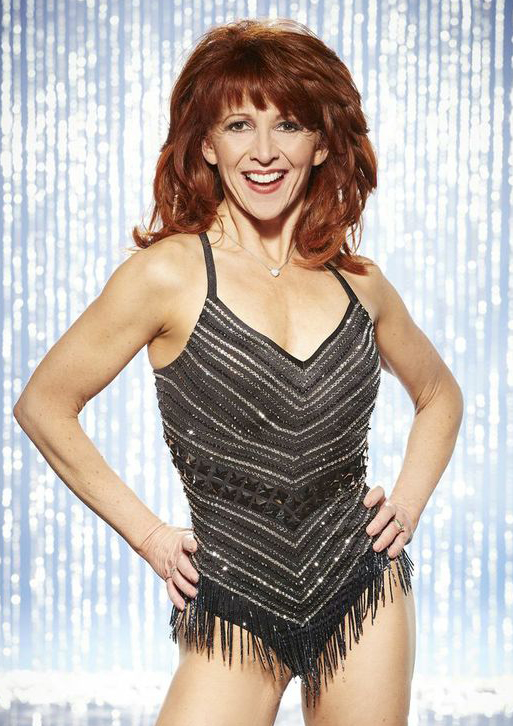 But some contestants are having the opposite problem. Bonnie Langford said 'I got too thin last time I did Dancing On Ice. I don't know how much weight I lost but I thought I looked too scrawny. Mind you,' she added, 'my legs and bum were the tightest they had ever been…' You can't have it all, Bonnie!
Gareth Gates also stated that 'I tend to go to the gym to put weight on. I don't want to lose weight on Dancing On Ice. I am already naturally quite lean.' Lucky for some, eh?
Being out on the ice can be tough work, as Hollyoaks actress Jorgie Porter found out first hand. 'Doing Dancing On Ice will be an absolute workout,' she said, 'I drip with sweat.' Hating the gym and especially the treadmill, Jorgie was surprised at the effects that skating had on her figure last time around. 'I did lose weight last time and I really toned up. My bum was rock solid and my boyfriend kept taking pictures of me naked as I was so ripped!' Woah there, Jorgie. Too much information, methinks. Sadly, we waved goodbye to Jorgie in the first week of the competition. Still, at least she came out of it with a rock-hard bod, if not a trophy.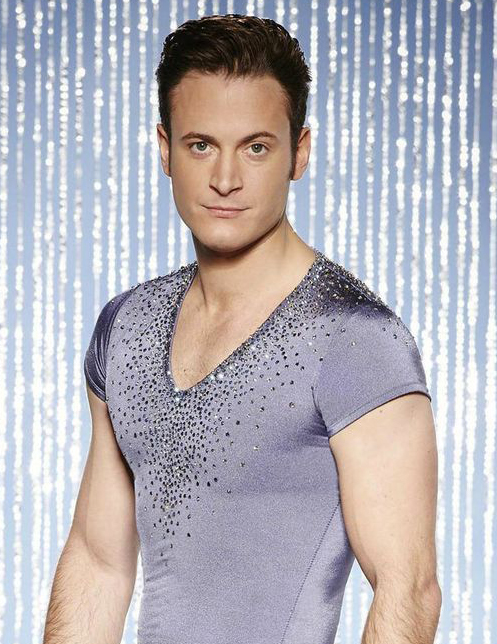 It's not just the ladies who are getting ripped. Actor Gary Lucy, said he loves going to the gym, but even he finds doing Dancing On Ice like a full on cardio work out. 'You do get toned in different places and that has got to be a bonus. You can lose the weight you put on over Christmas!' Been munching at the minced pies, have we Gary?
In 2011, Sam Attwater became king of Series 6. But now with a busy schedule on the set of Eastenders, he knows he's going to have to work hard to get back into shape, and set himself a target of a stone loss before the start of the show. 'My body is already saying I have to keep on top of things. I don't go to the gym a lot but I am trying to get there.' It's not only exercise that he's incorporating into his lifestyle, but healthy eating too. 'I did tone up last time… This time, I will be very on it and hopefully the results will work.'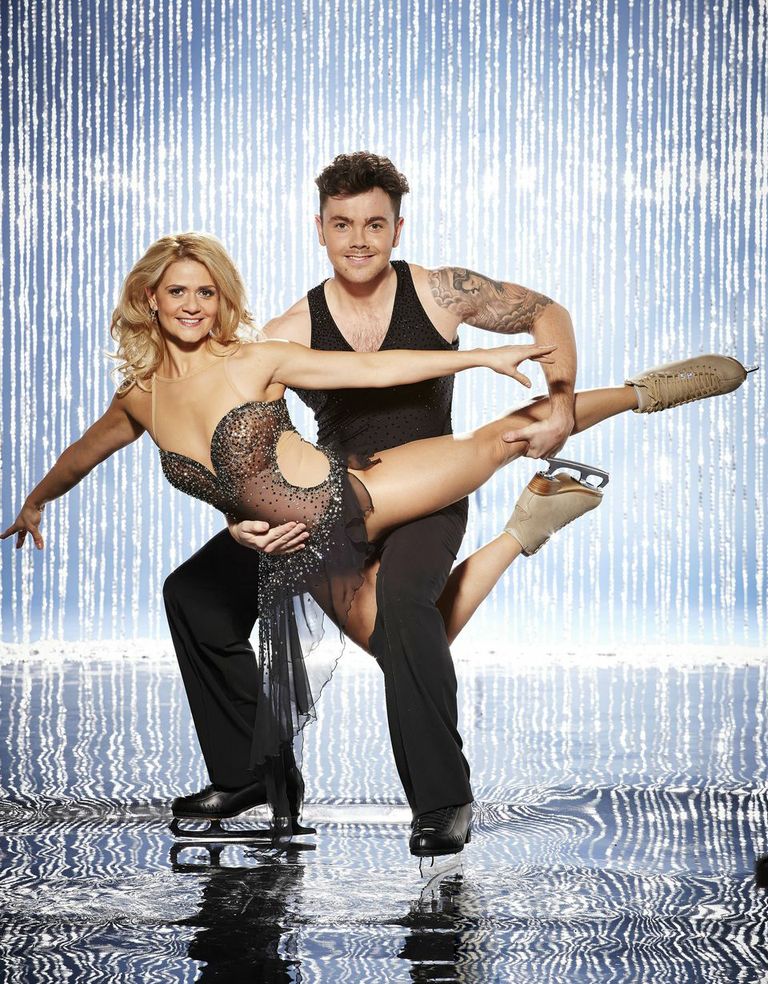 Sam isn't the only one thinking ahead. In the run up to the series, Ray Quinn, of X Factor and West End fame, has been on a strict regime.  "Skating is fantastic for your figure. Everyone is in shape and they look tiny. They work every muscle. 'I am going to the gym five days a week. I have been going now for a number of weeks and it has made a difference. I am following a nutritional diet.' Despite being at the early stages, Ray knows how important it is to prepare for the competition. 'You need to keep healthy and fit. I don't want to turn up on the first show all bunged up!' Yes, quite. Like other stars, Ray found out last time how beneficial skating was. 'I can remember last time I was toned within weeks. It was fantastic. I was a lot hungrier but you can eat anything as you burn it off.'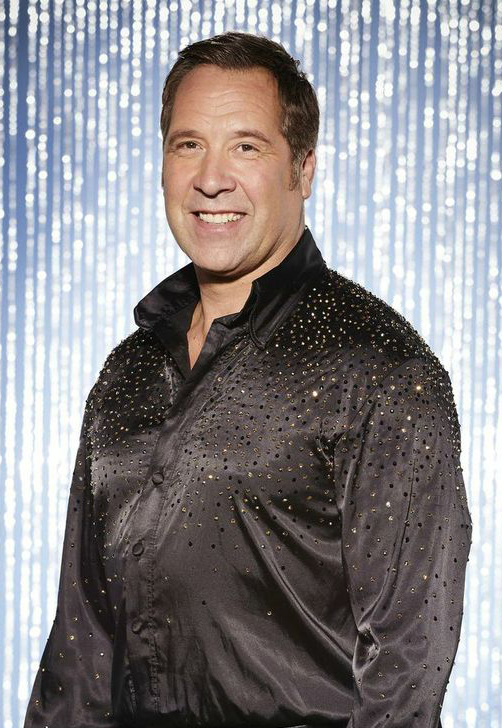 52-year-old comedian Joe Pasquale came back to the competition a stone lighter. 'I definitely don't want to look overweight in Lycra!' he said at the beginning of the series, 'my ego won't let me'. In fact, it was the show that gave him his initial boost, despite coming seventh. 'I lost about half a stone doing the show and then it has been a gradual process. I also did the marathon last year too and so I am quite fit.' But unfortunately the healthy lifestyle wasn't enough for Joe, who joined Joe in the eliminated seats in week one.
Todd Carty isn't the springiest of chickens either, and found last time that it was all about finding the right balance. When you finish skating, you put on weight if you carry on eating the same amount! Everyone goes up and down!'
As well as actors, singers and TV personalities, there are also a few athletes in the running this series. Ex-goalie David Seaman and former rugby union player Kyran Bracken are both looking forward to getting back to what they were in their professional careers. Kyran said 'I am not in a great shape compared to when I did rugby. Post-professional sport, you do get into bad habits.'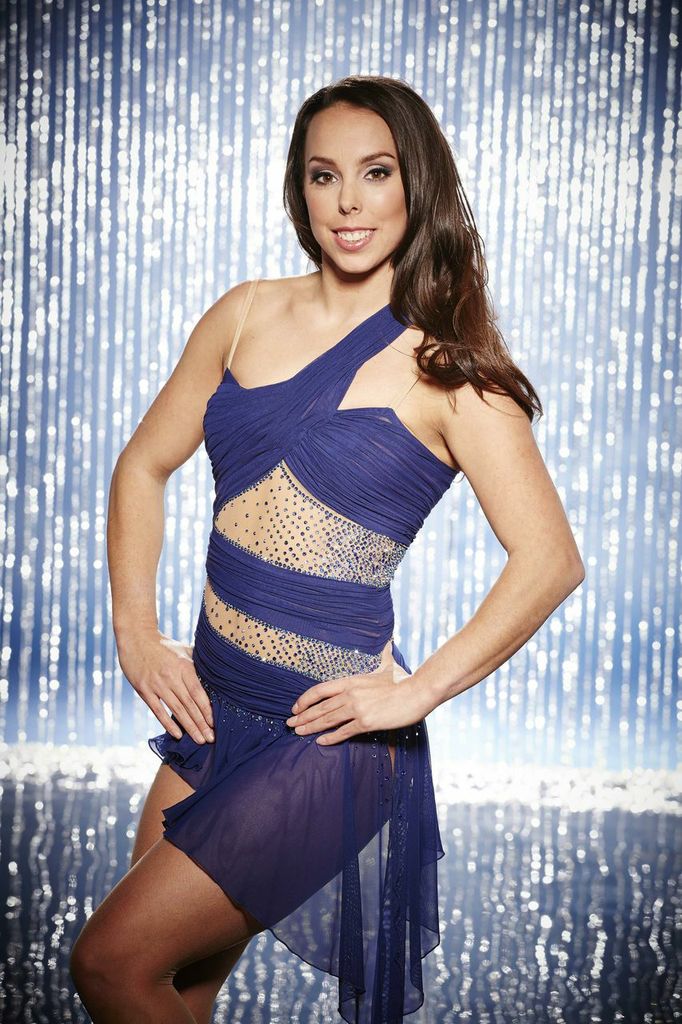 Beth Tweddle is appreciating her gymnastic physique now more than ever (well, with the possible exception on Summer 2012…) 'I go to my gym hall and I do the old routine I used to do for conditioning to keep myself fit. For me, that is the easiest way. It is what I have known for seven years.' It got her to top of the podium in series 8, and we will all have to stay tuned to see if she can do it again.
Dancing On Ice is on Sunday nights on ITV at 6:15pm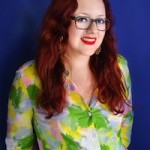 Lydia Jones blogs at abitofwhatifancy.blogspot.co.uk
Like this article? Sign up to our newsletter to get more articles like this delivered straight to your inbox.