British female cyclists including Triathlon World Champion Chrissie Wellington and Olympian and World Champion Cyclist Emma Pooley, have started an online petition to include women in next year's Tour de France.
As of July 22nd more than 73,000 people had signed the online petition (only started on July 12th!) supporting the change and the race organisers yesterday said they would be open to talking about reviving women's participation.  That's what we call a result.
Olympic road race champion Marianne Vos (Netherlands) is leading the campaign to let women compete in next year's Tour de France.
The online petition's group of cyclists sent a letter to Tour director Christian Prudhomme stating 'it is about time women are allowed to race in the Tour De France too.'
Among the women behind the petition includes Great British Olympic Champion and World Champion Cyclist Emma Pooley.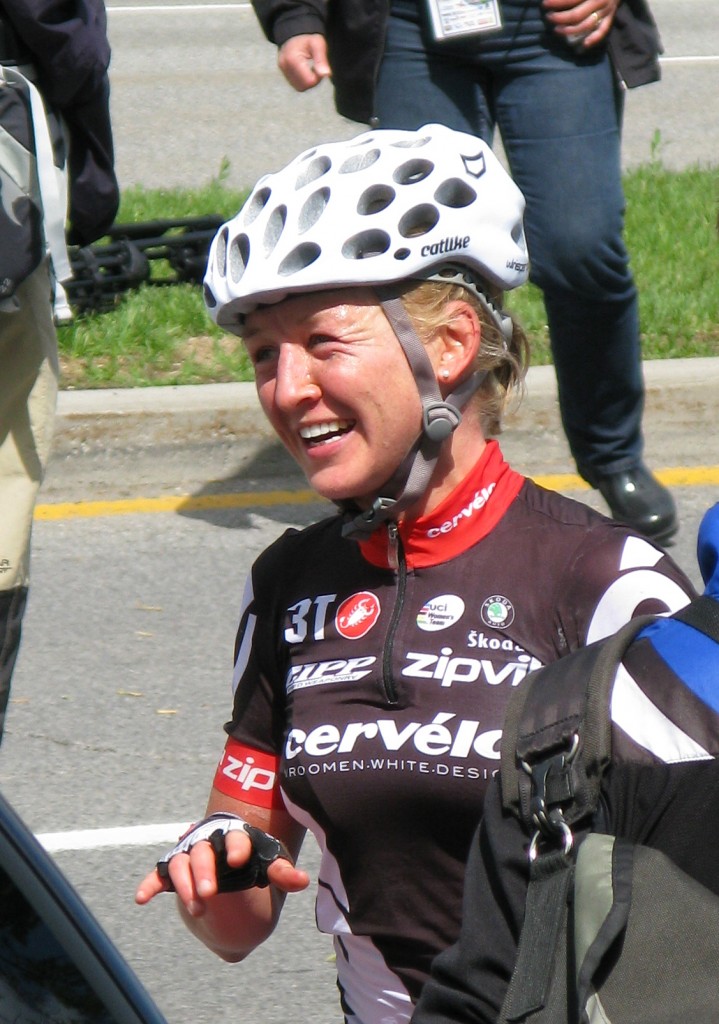 Last Friday she tweeted: 'Want to see more bike racing on TV like the women's Olympics? Please sign this petition!'
Follow Emma at: @PooleyEmma
Another British woman behind the change is Triathlete World Champion Chrissie Wellington. She tweeted: 'Change starts NOW. Sign our petition so women can race the Tour de France.'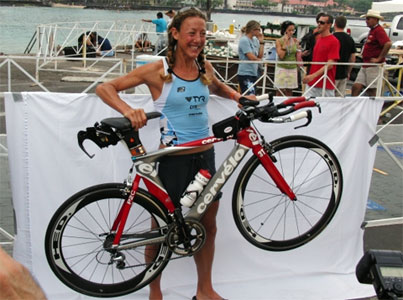 In response to tweets suggesting the challenge facing women's participation in sport is due to few women being interested in watching it, Chrissie replied: 'That's because they don't have the option and thus don't know how exciting it is!'
You can see more from Crissie at: @crissiesmiles
The Tour de France has been a peak endurance sport event for 100 years, watched by the world. But for 100 years it has also been an exclusively male race.
In 2009 there was a 'Tour Feminin' women's race in France. Pooley won the race and Vos finished third but the race hasn't been staged since.
Due to a struggle for sponsorship the cities which held each stage were often a great distance apart meaning long transfers for the competitors.
The petition letter to Prudhomme says the Tour Feminin 'lacked parity, media coverage and sponsorship.'
The riders backing the petition say they do not want to race against the men, but hope to achieve their own, female race running I conjunction with the men's event.
They write on the petition: 'At the same time, over the same distances, on the same days, with modifications in start/finish times so neither gender's race interferes with the other.'
The petition also points out how 'impressive, exciting, and entertaining' women's road racing can be following the sport being showcased at the London Olympics.
'Having a women's pro field at the Tour de France will also create an equal opportunity to debunk the myths of physical "limitations" placed upon female athletes,' the letter said.
Click here to sign the petition
Like this article? Sign up to our newsletter to get more articles like this delivered straight to your inbox.