There are now 13 confirmed cases of coronavirus in the UK. Here's what you need to know
LATEST UPDATE – As of 23 February 2020, a total of 6,324 people have been tested in the UK, of which 6,315 were confirmed negative and 9 positive.
Four further patients in England have tested positive for COVID-19, bringing the total number of cases in the UK to thirteen.
If more cases are confirmed in the UK, it will be announced as soon as possible by the Chief Medical Officer of the affected country.
The novel coronavirus has been declared a global emergency by the World Health Organization (WHO). This is because the outbreak has continued to spread outside of China.
Plus, there has been a fifth death in Italy and the number of people infected with COVID-19 has jumped to more than 200 in Italy, sparking concerns and a hunt for COVID-19 superspreader.
A dozen towns in Italy are in lockdown as authorities race to contain the biggest outbreak of coronavirus in Europe.
'The main reason for this declaration is not what is happening in China but what is happening in other countries,' said WHO chief Tedros Adhanom Ghebreyesus.
The concern is that it could spread to countries with weaker health systems.
Based on the World Health Organization's declaration that this is a public health emergency of international concern, the UK Chief Medical Officers have raised the risk to the public from low to moderate.
The Foreign and Commonwealth Office (FCO) are advising against all but essential travel to the Hubei Province.
Chinese scientists say people with the coronovirus are infectious before their symptoms appear
Anyone travelling to China should remain vigilant and check the latest travel advice on GOV.UK.
The Department of Health and Social Care (DHSC) are making daily announcements about the results of any tests in progress here.
Just returned from Wuhan, China?
Public Health England warn that if you have returned from Wuhan (where the virus is said to have emerged from) in the last 14 days you should:
stay indoors and avoid contact with other people
call NHS 111 to tell them of your recent travel to the city
If you are in Northern Ireland, call a GP.
Please follow this advice even if you do not have symptoms of the virus.
What is the Coronavirus?
The Novel Coronavirus, also called 2019-nCoV or simply coronavirus, has so far killed around 170 people in China.
The deadly virus has infected over 7,000 people overall, and has now spread to 16 other countries, including France and Canada.
This rapid spread has sparked concern that we could have a global pandemic on our hands.
coronavirus, has so far killed around 170 people in China
The name coronavirus is given to broad family of viruses and common infections which cause cold-like symptoms, fever, coughing and respiratory problems.
Only six viruses (the new one could mean seven) are known to infect people. Therefore this new virus outbreak is the newest identified member of the coronavirus family of infections.
Most people who contract this new virus will only suffer mild symptoms (see below), and most make a full recovery.
But like Sars (Severe acute respiratory syndrome, also caused by a coronavirus) which killed 774 of the 8,098 people infected in an outbreak that started in China in 2002, this new virus appears to pose a particular threat to the elderly and those who suffer pre-existing illnesses.
Currently, there is no cure, in the same way that there is no cure for the common cold.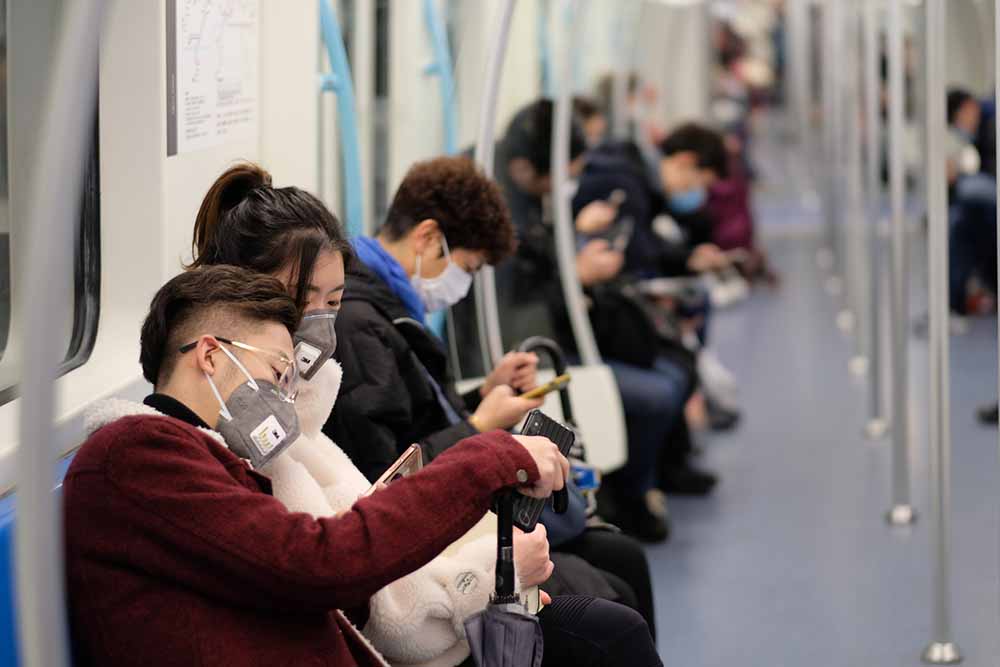 Where does Coronavirus come from?
The exact origin of the virus is still unknown. However, it is thought to have emerged at a seafood market in Wuhan, China.
It has also been speculated that the first people infected with the new coronavirus contracted it from animals. This is because coronaviruses are known to move from animals to humans.
According to some scientists, a type of snake could be the original source of the Wuhan coronavirus. However, other infectious disease experts say the culprit is more likely to be the bat, which is known to be the cause of several different deadly viruses in the past.
coronaviruses are known to move from animals to humans
Coronavirus is transmitted through the air and primarily infects the upper respiratory and gastrointestinal tract of mammals and birds, which is then passed on to humans through zoonotic transmission (animals to humans).
How do you catch the virus?
The virus is reportedly spreading from person-to-person in many parts of China, according to the US Center for Disease Control and Prevention (CDC).
The CDC says that human coronaviruses are most commonly spread between an infected person and others via:
the air (from viral particles from a cough or sneeze)
close personal contact (touching or shaking hands)
an object or surface with viral particles on it (then touching your mouth, nose or eyes before washing your hands)
but rarely from fecal contamination.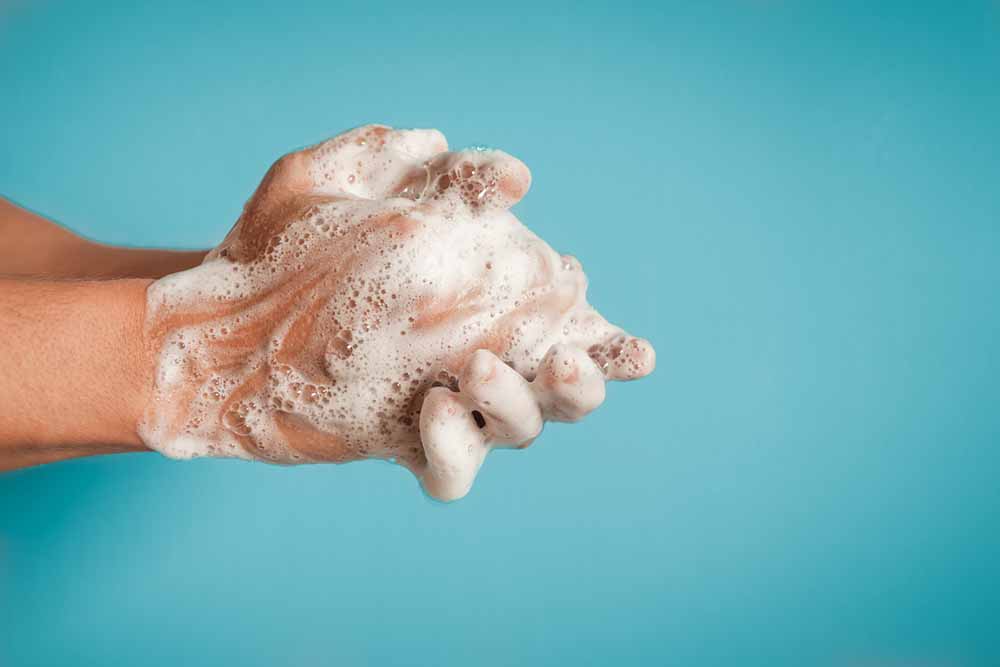 What are the symptoms?
The coronavirus can cause symptoms ranging from a mild cold, through to death.
The virus is likely to cause more severe symptoms in people with weakened immune systems, the elderly, and those suffering long term conditions such as diabetes, cancer and lung disease.
Symptoms of the coronavirus:
Starts with a fever
Followed by a dry cough
After a week, you will feel a shortness of breath (patients at this point may need hospital treatment)
Breathing difficulties can lead to pneumonia
The infection rarely seems to cause a runny nose or sneezing.
The time between infection and symptoms (incubation period) lasts between one and 14 days.
Chinese scientists say people with the coronovirus are infectious even before their symptoms appear. This is unlike other infections Sars and Ebola, which are contagious only when symptoms have appeared, making them easier to maintain and stop.
Flu is the most famous and frequent example of a virus that you spread before you even know you're ill.
How serious is Coronavirus?
According to experts, this is not a virus that will disappear on its own. Only decisions and actions of the Chinese authorities, such as shutting down cities and controlling travel in China will stop it from spreading.
Wuhan is currently in quarantine, which means nobody can enter or leave the city
People are also being warned to limit their movement, encouraged to wash their hands frequently and stay in isolation if any symptoms do appear.
Wuhan is currently in quarantine, which means nobody can enter or leave the city. What's more, Wuhan is building two new hospitals that can hold a total of 2,300 people.
Patients who are tested positive for the virus are kept in isolation to stop spreading to others. Doctors are providing breathing support for those suffering the worst lung disease.
China has also introduced 'port-of-exit screening', whereby people already showing symptoms are not allowed to leave the country.
Current risk to the UK?
Currently, risk to the UK population has been said to be massive.
The risk was considered very low until evidence emerged that the virus can be spread between people, which moved the risk from low to moderate.
As of 12th February, the risk has been raised to moderate, after nine patients in the UK tested positive for the virus. Doctors are now warning people to be cautious when travelling on the London Underground as it is believed to be a hotspot for the coronavirus, making it spread more easily.
Leading virologists are also warning the public to avoid hugging or kissing in order to prevent the spread of the virus.
risk to the UK population has been said to be moderate
Professor Chris Whitty, chief medical officer for England said: 'The NHS is extremely well-prepared and used to managing infections and we are already working rapidly to identify any contacts the patients had, to prevent further spread.
'We have been preparing for UK cases of novel coronavirus and we have robust infection control measures in place to respond immediately,' he added.
Advanced monitoring has been introduced at airports with direct flights from China. A team of public health experts has been established in Heathrow airport to support anyone arriving on flights from China who feel unwell or think they may have symptoms.
British Airways has suspended all direct flights to and from mainland China because of the coronavirus outbreak.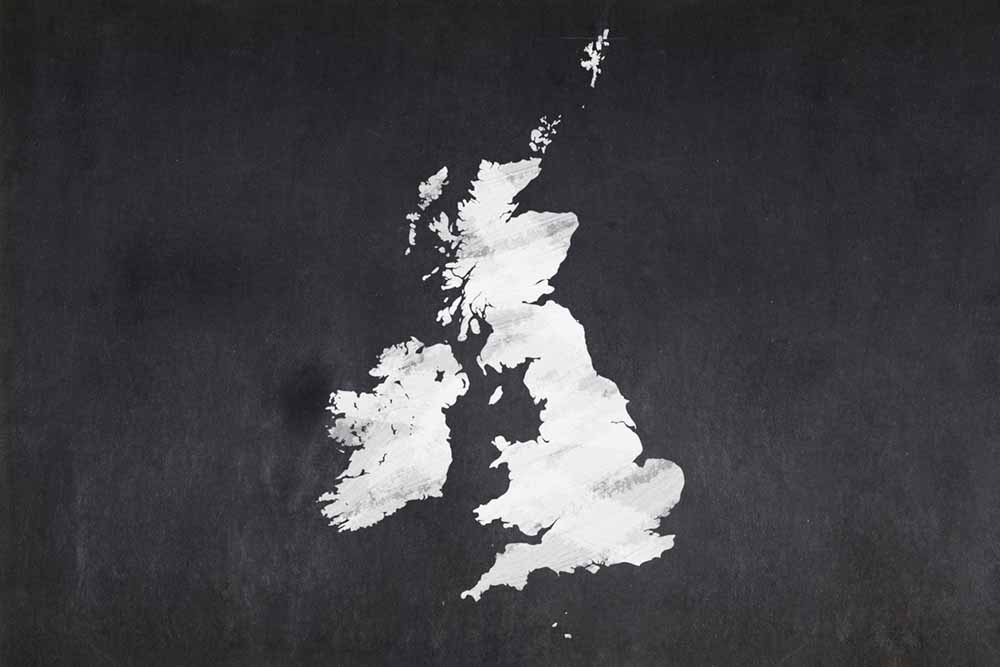 Is there a vaccine or cure?
Unfortunately, no. Scientists are trying to develop a vaccine, though how soon that will be developed is uncertain – it could take years.
Even then, any vaccine would need to be proven to be effective and safe after initial tests on animals and then on humans. Plus, before being given to patients, it would need to be approved by the World Health Organization.
So it seems we are definitely looking at years rather than months before we see a successful vaccine.
Should we start wearing a mask?
If you live and work in London or in any other major city, you may have noticed that some people wear surgical masks when commuting.
Using masks to prevent infection is popular in many countries around the world, especially in China. This isn't only to avoid infection but also as a protection against high pollution levels.
Although masks are popular, virologists (medical doctors that oversee the diagnosis, management and prevention of infection), are sceptical about their effectiveness against airborne viruses and infections.
However, that being said there is some evidence that suggests masks can help prevent hand-to-mouth transmissions.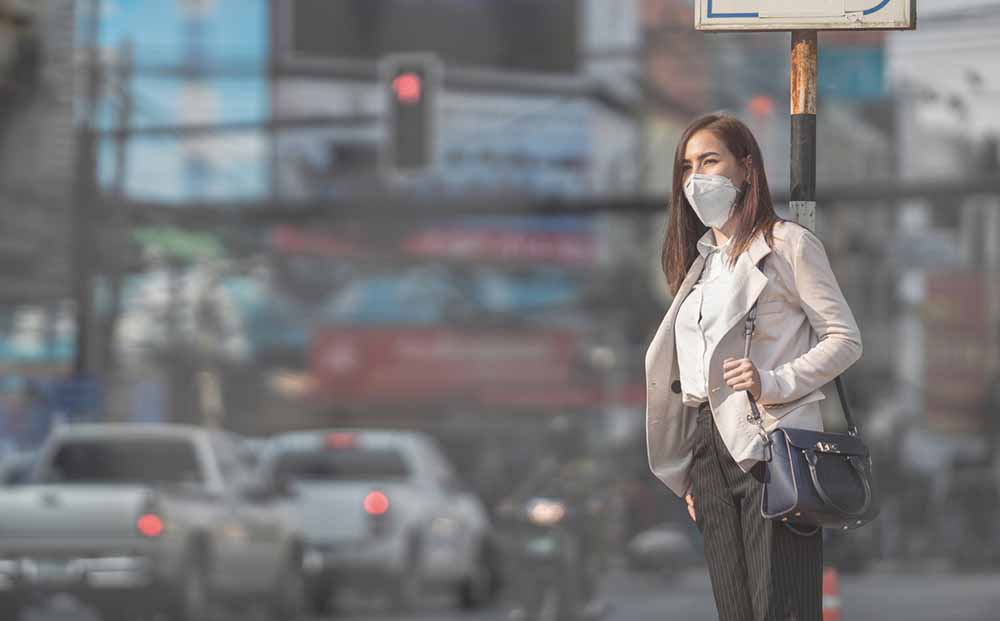 Dr David Carrington, of St George's, University of London, told BBC News, 'routine surgical masks for the public are not an effective protection against viruses or bacteria carried in the air', which was how 'most viruses' were transmitted, as they were too loose, had no air filter and left the eyes exposed.
But they can help lower the risk of contracting a virus from a sneeze or cough, as well as providing some protection against hand-to-mouth transmissions.
A 2016 study from New South Wales suggested people touched their faces about 23 times an hour.
Dr Connor Bamford, of the Wellcome-Wolfson Institute for Experimental Medicine, at Queen's University Belfast, said 'implementing simple hygiene measures' is far more effective than wearing masks.
'Covering your mouth while sneezing, washing your hands, and not putting your hands to your mouth before washing them, could help limit the risk of catching any respiratory virus,' says Dr Bamford.
According to the NHS, the best way to avoid catching viruses is to:
regularly wash your hands with warm water and soap
avoid touching your eyes and nose wherever possible
maintain a fit and healthy lifestyle
Relevant Healthista Content:
41 natural cold and flu remedies these health experts swear by
Can echinacea really prevent a cold?
IBS? Constant coughs and colds? Why antibiotics could be to blame
7 ways not to catch cold – the doctor's guide
Healthista Content you may also like:
The cold remedy these celebrities love: Manuka honey
7 signs it's a common cold and you DON'T need antibiotics
Like this article? Sign up to our newsletter to get more articles like this delivered straight to your inbox.