Somerset based bean ambassadors Easy Bean have now launched a new range of delicious chickpea crispbreads. Healthista caught up with them at Be:Fit London 
Founded in 2007, the small but friendly food company are all about healthy, convenient food that 'champions the bean' (or, as with their new range, the chickpea).
Baked fresh in Somerset in the Easy Bean bakery, the crispbreads are all naturally gluten free and have a gorgeous crumbly texture thanks to the locally-sourced butter and buttermilk they contain.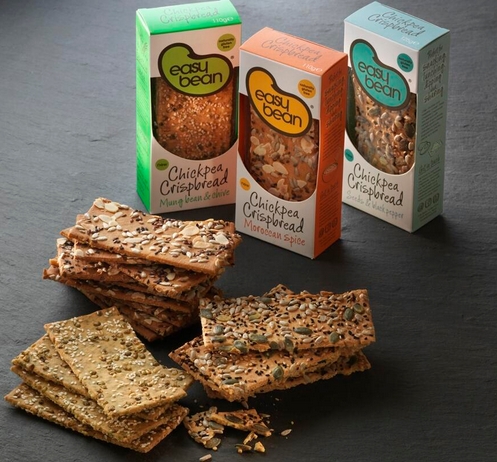 They come in three flavours: Seeds and Black Pepper, Mung Bean and Chive and Moroccan Spice, and are available in selected Holland and Barrett stores or online at hollandandbarrett.com.
You can get more information on Easy Bean from their website, or follow them on Twitter @Easy_Bean.
Like this article? Sign up to our newsletter to get more articles like this delivered straight to your inbox.