Healthista reveal the celebrity trainer secrets of some of Hollywood's fittest who took to the red carpet in black at this years BAFTAs
Black was the dress code at the 2018 BAFTAs in support of the Time's Up Movement and #MeToo campaign. Many actors stood in solidarity against sexual harassment in the workplace, with the black dress protest first seen at the Golden Globes Award ceremony in January.
It didn't stop talented stars from standing out against the crowd, however. We've rounded up some of the celebrity trainer tips, workouts and insider secrets on how A-listers achieve those incredibly fit physiques.
Lupita Nyong'o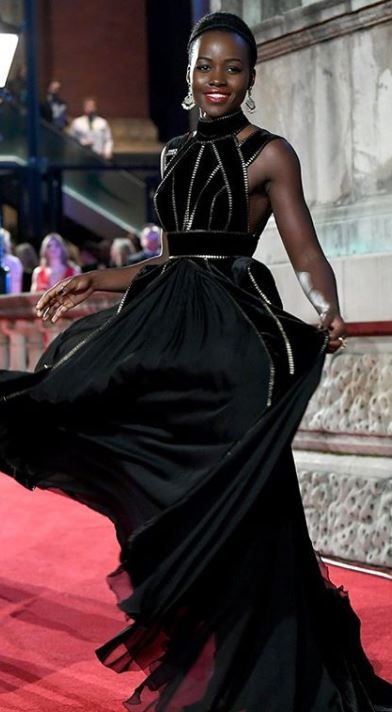 Lupita Nyong'o jazzed up the all-black dress code with a dazzling Elie Saab gown. Her impressively toned arms were out again, the envy of many. She's been putting in some serious training to fit her superhero role in the new Marvel film, Black Panther. 'It was intense, it meant I had to get into particularly good shape to be able to do the stunts', the actress told E! News at the film premiere last month. 'And I loved it. I loved the physical challenge. . . We had six weeks of boot camp before we started filming. Boot camp was going to Atlanta and working with a stunt team.'
I remember coming home for Christmas and I couldn't fit into my clothes
And it wasn't just 20 minute HIIT sessions. 'It started off with four hours of training a day, which was exhausting. It's just gaining strength, stamina, and flexibility', Lupita said. 'Then it was reduced to two when I started bulking up — I remember coming home for Christmas and I couldn't fit into my clothes,' she told Hollywood Reporter. 'We would have warm-ups together, then break off and do our individual techniques. Nakia [her character] is a street fighter, so I had jujitsu and capoeira and ring blades.'
Lupita Nyong'o isn't afraid of learning new skills, despite already being talented in many departments, saying that it helps her preserve her inner child. Most recently, a trip to a strip club in New York City sparked a new interest in pole dancing. Nyong'o told Vogue, 'It was incredible and sexy and I thought, I need to learn how to do that… I value not being good at things, because children are not good at things.' Watch this space – Nyong'o is onto a new fitness trend with incredible core benefits.
Margot Robbie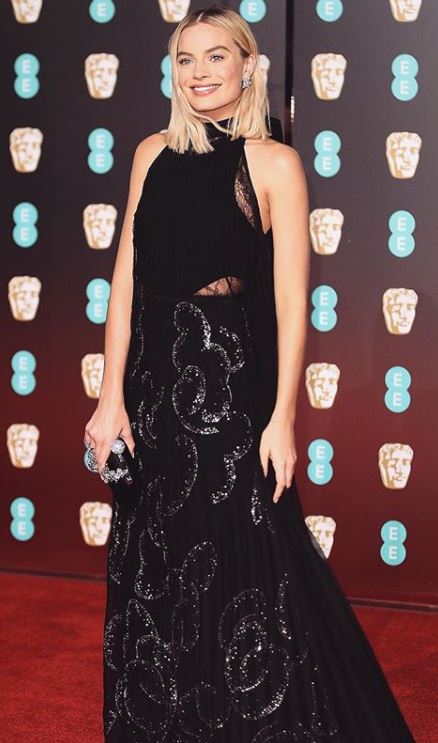 It's rare Margot Robbie doesn't turn heads whenever she graces the red carpet. But for the past year you would have found her on the ice skating rink training for her latest film I, Tonya, which she also produced. The 27 year old mega-film star has received an Oscar nomination for her portrayal of the character Tonya Harding, an infamous and legendary figure skater and two-time Olympian. To help Margot shape up, Harding gave one tip – 'She was like, 'Just do sit-ups.' So many sit-ups', Robbie told People.
It's all the stuff you know you're meant to do, but just can never be bothered to do
But to do most of her own stunts, apart from the more complex manoeuvres, Robbie had to give a lot of time to learning the challenging (and terrifying, if you ask us), sport. She was even in the rink on Christmas Eve. '[I did] as much as we could possibly do before production started', Robbie has said. ' I think I did about three or four months of skating, like five times a week for a couple of hours a day. Even if I had 10 years to practice, I could never do a triple axel', she says, modestly.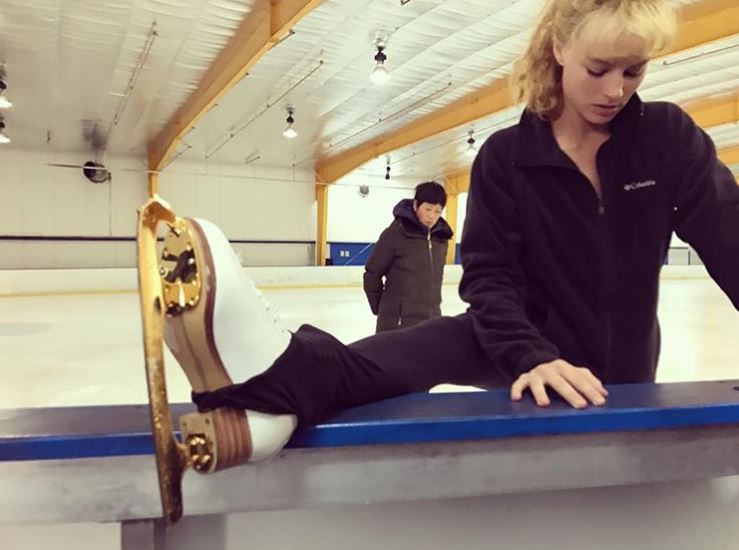 On top of that, she was still hitting the gym to work on her fitness. 'I spent a lot of time in the gym, trying to build muscle mass', she told mybody+soul at the Australian film premiere. 'Weights, mostly, and lots of sit-ups. It's all the stuff you know you're meant to do, but just can never be bothered to do'. We hear ya.
Although it sounds draining, Robbie was already familiar with spending a lot of time in her gym kit. In the lead up to filming for Suicide Squad, she was being trained by Andie Hecker for up to three hours a day – say what!? 'She was a total trooper. It was very satisfying to see her body change into exactly what she wanted it to look like in such a short time,' the fitness trainer told Glamour. During their sessions, Hecker used alternative methods such as ballet and Pilates to tone up Margot's body. 'We also mix in non-bulking cardio such as jump rope, rebounder and ballet jumps – which are surprisingly the most challenging form of cardio I've ever come across,' she revealed. Ballet pumps, ice skates – we wonder what's next for the Australian star?
Lily James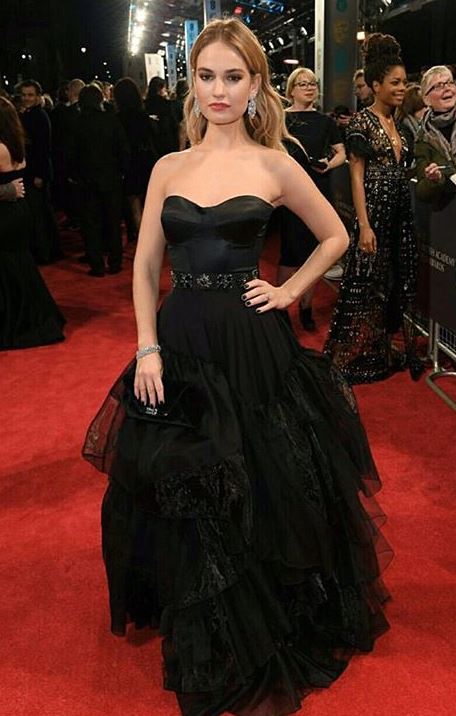 What caught Lily James' fan's eyes at the BAFTAs was the diamond on her wedding finger, speculating that her and boyfriend Matt Smith have got engaged – confirmation still to come, guys. The 28 year old Brit stars in new film The Darkest Hour alongside Gary Oldman, and her long list of blockbusters have thrown up some workout challenges for the naturally slender actress.
In the lead up to Cinderalla, she trained hard with James Farmer, who recommends one sport above all for overall fitness; 'Hands down, it has to be boxing', he told Healthista. 'You'll burn off a huge amount of calories, improve your cardiovascular fitness, all whilst learning a skill that will improve your movement and coordination. But most of all, it's fun.
You have to keep a positive mind, you need to push through the pain
He recommends a ratio of 50:50 cardio to weights, increasing the percent of weight training over a period of time. For the best fat-burn, he's a fan of the dreaded burpee. 'It's hated for a reason. It's hard, works the whole body, requires no equipment, and can be thrown into any circuit to induce that cardiovascular hit and metabolic kick'.
But the hardest thing Lily James has had to do was give up 'everything' she loves – drink, chocolate, sweets and deserts – for an athletic role in Fast Girls. 'But you know what, I became quite obsessed with it. It's amazing to see how much better you feel and to see the change in your body', she told Cosmo.
Speaking about her ultimate fitness tips, she said, 'My ultimate top tip is to drag yourself, even if you have to roll yourself out of your bed and in to a sit-up – it's really not that bad once you start… I think it's probably best to work out in the morning to get it out of the way… Just be like 'you can do it' and when you get to the point of breaking, that's when you get fitter. You have to keep a positive mind, you need to push through the pain.' And even celebrities have their hang-ups – James admits to hating her bum, but says, 'everyone is more worried about their body to be worried about yours.'
Jennifer Lawrence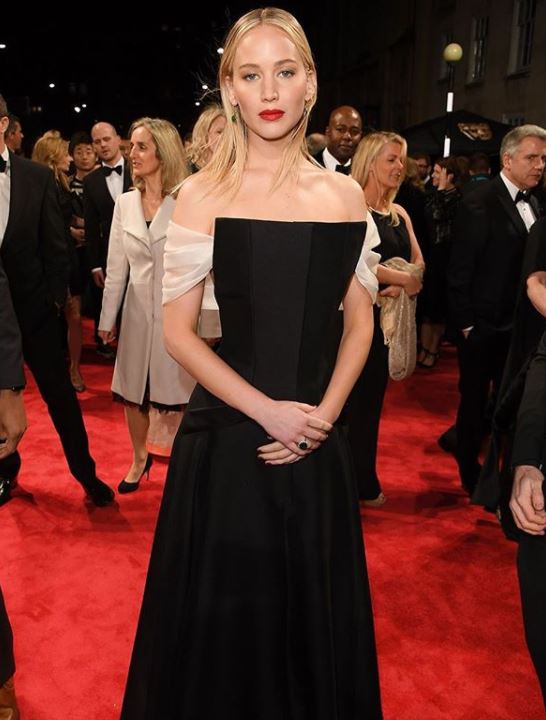 Although Jennifer Lawrence has claimed she's taking a year-long break from acting to focus on activism to 'fix our democracy', she can't keep away from an awards bash. She wore a custom-made Dior gown, leading to Joanna Lumley calling her 'the hottest actress on the planet'.
We can't disagree. J-Law has said she 'could never live on a diet', and is enthusiastic about pizza, alcohol and fries, to say the least. Life's too short, right? So just how does she look so toned? She credits celebrity trainer Dalton Wong for teaching her how to 'eat, move and live a delicious but healthy life', instead.
The most reliable fat burning exercise is anything that takes you out of your comfort zone.
The two met in 2010 on set of X Men: First Class, when Dalton whipped Lawrence into shape for the role of Mystique. Wong told Healthista that in the short time they had (three months) Lawrence did everything from yoga to weight lifting to running to prep for her role. But his favourite piece of equipment is resistance bands, which are amazing for toning certain areas like the bum and legs. He also says bands can be a great alternative for women who want to get into resistance training but shy away from lifting weights for fear of becoming bulky. His best fitness tip? 'For me the most reliable fat burning exercise is anything that takes you out of your comfort zone.'
Lawrence went on to smash her role of Katnis in The Hunger Games triology, in which she needed to look tough and hardcore. According to Wong and fitness doctor Dr. Joe Horrigan, cardio was the biggest part of Lawrence's regime to increase stamina and endurance whilst burning calories. According to Horrigan, Lawrence would do a five to 10-minute warm-up of skipping, before 20 minutes of high-intensity work such as aerobics, running or cycling.
Her training is likely still as intense to this day, considering her role of a Russian ballerina in new film Red Sparrow required her to strip down 'naked in front of a classroom full of people'. However, the said she felt far more confident filming her racy scenes compared to those in Passengers three years ago.
Angelina Jolie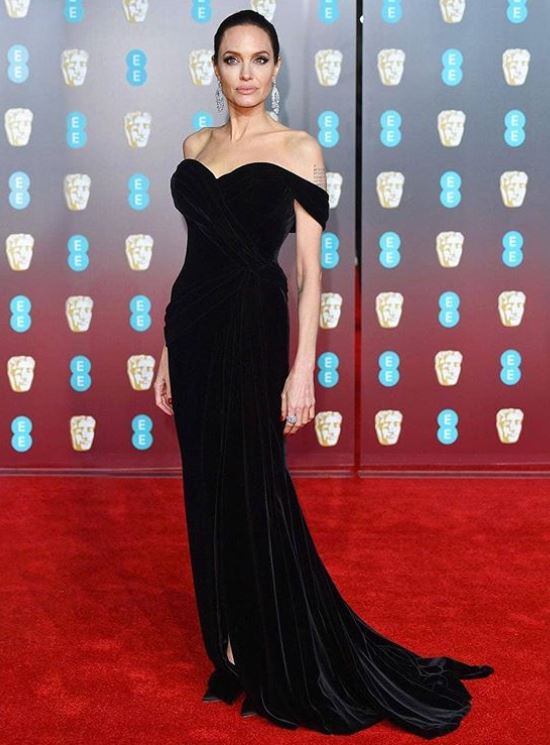 Director and actress Angelina wowed in a Ralph & Russo off-the-shoulder elegant black gown at the BAFTAs. Her physical and mental health took a hit last summer due to her high-profile divorce to Brad Pitt, making the shocking revelation that she suffered from hypertension and Bell's palsy since her marriage fell apart. She told Vanity Fair, 'I can't tell if it's menopause or if it's just been the year I've had… Sometimes women in families put themselves last until it manifests itself in their own health.'
But the 42 year old looks the epitome of fierce and has lived a life committed to healthy habits. Consistency is the one thing her personal trainer, Gunnar Petterson, says everyone should strive for. 'You need to make sure you stay with it', he told Healthista. 'Just do what your schedule allows you. Some days you're going to say 'wow I actually have an extra 30 minutes' so instead of cutting out and going to buy a sweater, do an extra 20 minutes of cardio a 10 minute stretch or get an extra 30 minutes of sleep.'
No junk food, no empty calories, and alcohol only on weekends
Gunnar, who's also trained Kendall Jenner and a whole host of A-listers, uses a circuit training method with a combination of high intensity exercise and strength training. 'If you're looking to change the way your body looks, you should spend less time on single joint finishing isolating movements when it comes to strength training and you should invest more in multi-joint movements that involve all three plains of motion and movements that give you a metabolic return above and beyond just the time spent in the gym', he said.
Angelina allegedly likes to have a diet incorporating 'ancient grains', such as quinoa, millet, chia seeds, spelt and buckwheat and a handful of nuts to snack. During filming for Salt, her stunt trainer Simon Crane told SELF, 'She has to have 70 per cent carbohydrates and 30 per cent protein diet with an anaerobic training regime as opposed to aerobic, so she can put muscle on without losing weight. Sticking to four or five meals a day routine as much as possible… No junk food, no empty calories, and alcohol only on weekends' – no wonder she looks so epic.
Celebrity trainer secrets: 50 Shades Freed trainer reveals sexy workout
Celebrity trainer secrets: How to get fit like Ellie Goulding
21 health tips for looking younger from Janet Jackson's PT
How to get fit – celebrity trainer to Zoe Saldana reveals his 7 steps
Like this article? Sign up to our newsletter to get more articles like this delivered straight to your inbox.