These relaxing holidays will help you to unwind, and give you the tools to help you ease your way back into life when you return. Kathryn Brierley, founder of The Healthy Holiday Company shares her top tips for those who are looking for a more relaxing year
Best for… MINDFULNES Villa Padierna Palace Hotel, Spain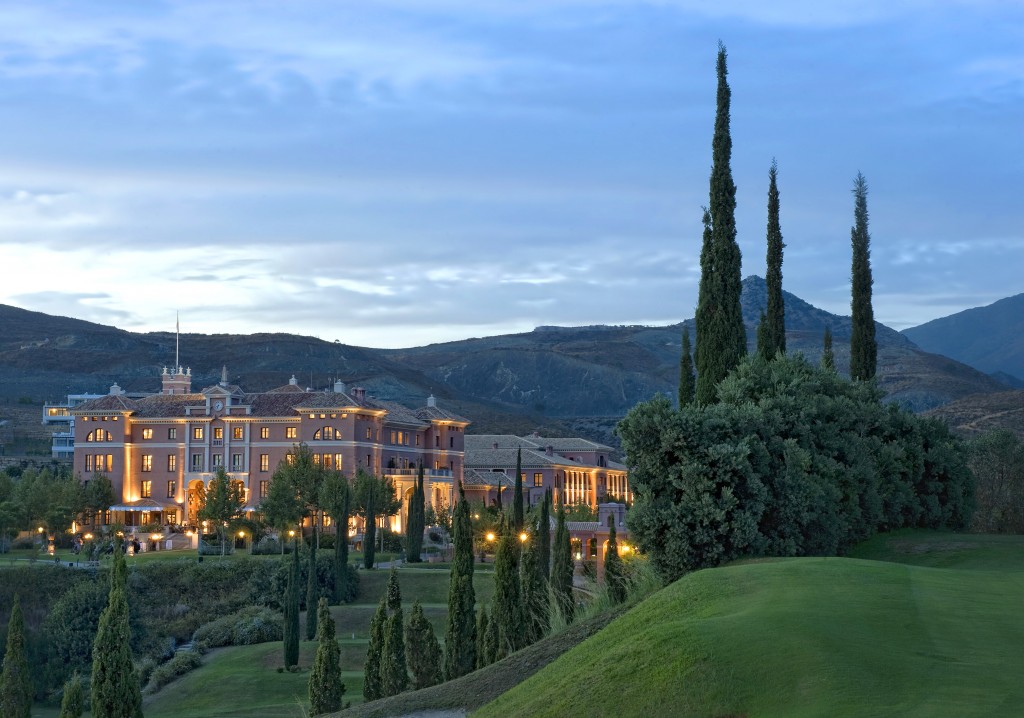 Ease yourself into 2015 by practicing the art of mindfulness in the hills above Marbella. Visit Villa Padierna Palace Hotel and take advantage of their new programme, aimed at those who want to achieve serenity of both mind and body. The week-long programme offers an intense combination of meditation, yoga and personal eating plans to revitalize the mind and help to reduce stress. Take part in a daily thermal circuit in the spa, Five Tibetans (the performing of 5 Rites stimulates the circulation of essential energy), transcendental meditation sessions, 3 X Feldenkrais method yoga, massages and a class in healthy organic cooking – and still have time to relax by the pool!
7 nights available from £3,050pp based on 2 sharing A Deluxe Room, including full Mindfulness Programme, return flights and airport transfers.
Read more here.
Best for…MEDITATING WITH NATURE Hotel VANA, India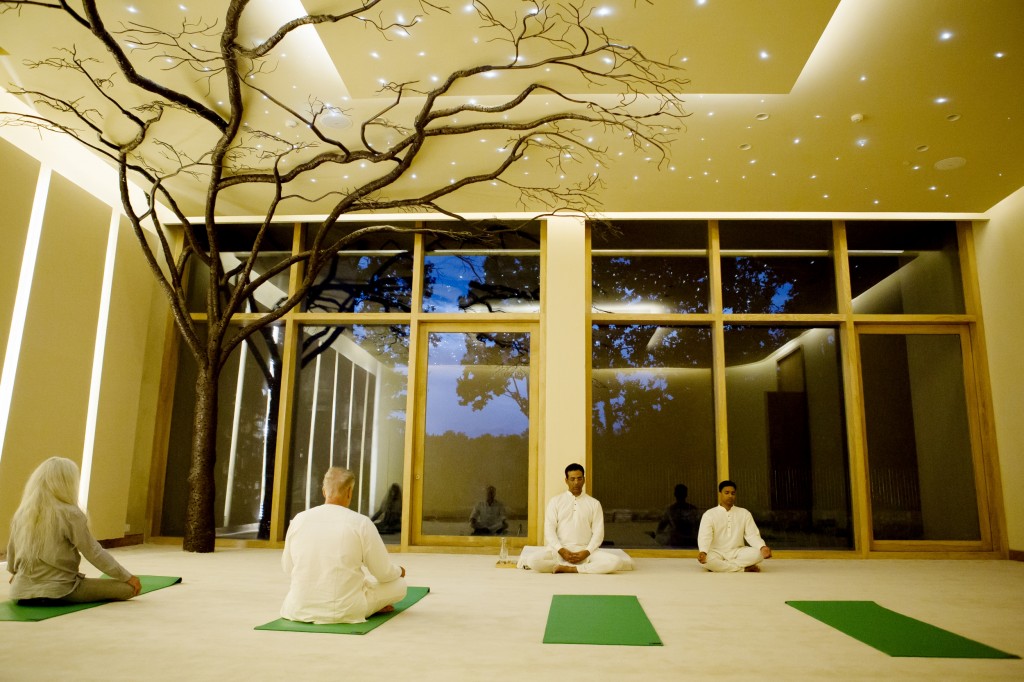 Learn to meditate in the foothills of the Himalayas, amongst 21 acres of mango and litchi orchards, forests and spectacular mountain views. Retreats at Vana are crafted around a unique Tibetan healing programme which promises to address almost any aspect of wellbeing – be it physical, mental or spiritual. With doctors and therapists trained at the institute of medicine and astrology set up by His Holiness the Dalai Lama, guests can be sure to feel well looked after whilst participating in all  aspects of this profound healing programme – incorporating options from 7 different modalities: Ayurveda, Tibetan healing, Yoga, Natural healing, Spa, Fitness and Aqua. Spend evenings relaxing by the pool or socialising in the juice bar.
7 nights available from £2,245pp, based on 2 sharing a Forest View Room on a full-board basis, including individual tailor-made wellness programme, return flights from London to Dehradun and private airport transfers.
Read more here.
Best for…SLEEP Kamalaya, Koh Samui, Thailand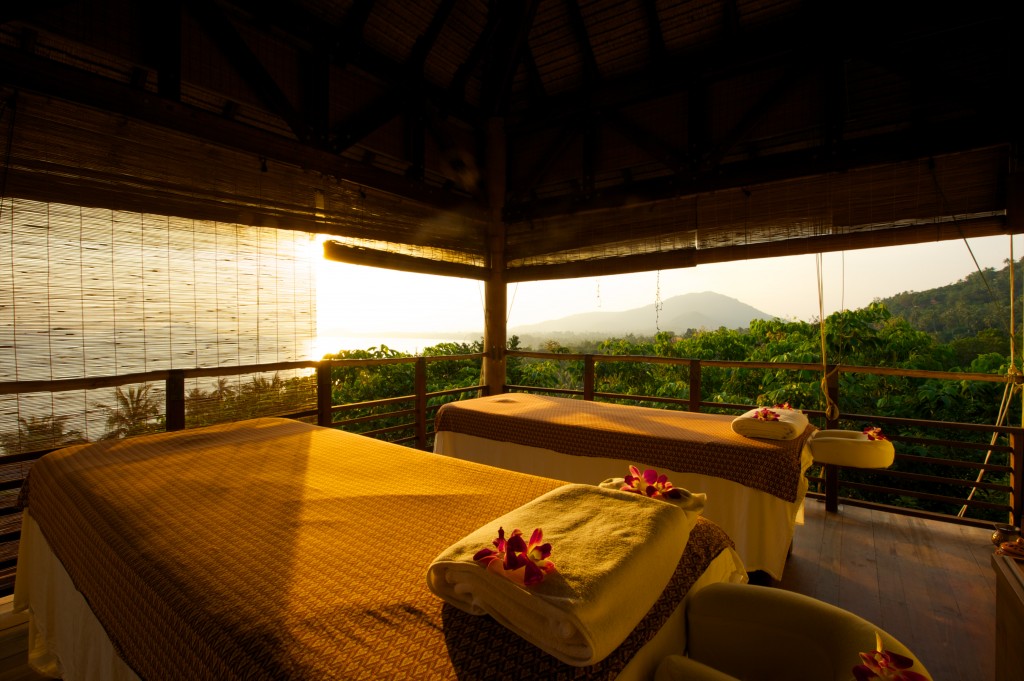 Does the thought of this year leave you feeling tired, or have you had problems getting a good night's rest? Treat yourself to a dedicated Sleep-Enhancement Programme in Thailand – perfect for those suffering from a disturbed sleep. Set on the island of Koh Samui, and centred around a small temple where Buddhist monks used to meditate, Kamalaya offers a tranquil setting to participate in sleep-inducing wellness activities including yoga, sound therapy, naturopathic lifestyle consultations, body bio-impedance analysis, herbal and nutrient remedies, acupuncture and Royal Ayurvedic massage. There is even the chance to visit your own spiritual guru!
7 nights available from £3,320pp based on 2 sharing on a full board basis, including return flights, airport transfers and full Sleep-Enhancement Programme – plus use of fitness and spa facilities and daily holistic fitness activities.
Read more here.
Best for….YOGA AND SUNSHINE Puglia, Italy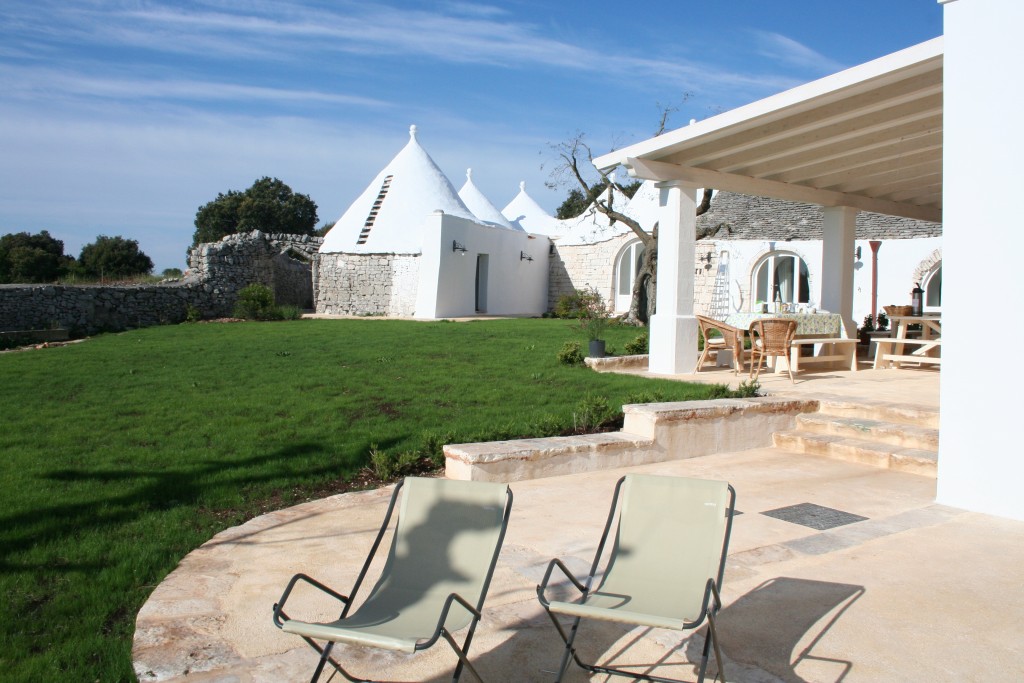 Plan ahead for your summer holiday and book a week of yoga and sunshine in Puglia, Italy. Taking over the charming La Rosa dei 4 Venti, destination yoga experts are hosting relaxing week-long retreats that offer two personalised yoga classes per day. Suitable for any ability, the classes aim to calm the mind – and once relaxed, there is plenty of free time for guests to enjoy the views, swim, read, have treatments and explore local villages and pretty countryside.
Nights available from £895pp based on 2 sharing a twin room, including all vegetarian meals (excluding the last night out in a local restaurant) and all yoga classes. Price excludes flights.
Read more here
Best for…. AERIAL YOGA Paradis Plage, Morocco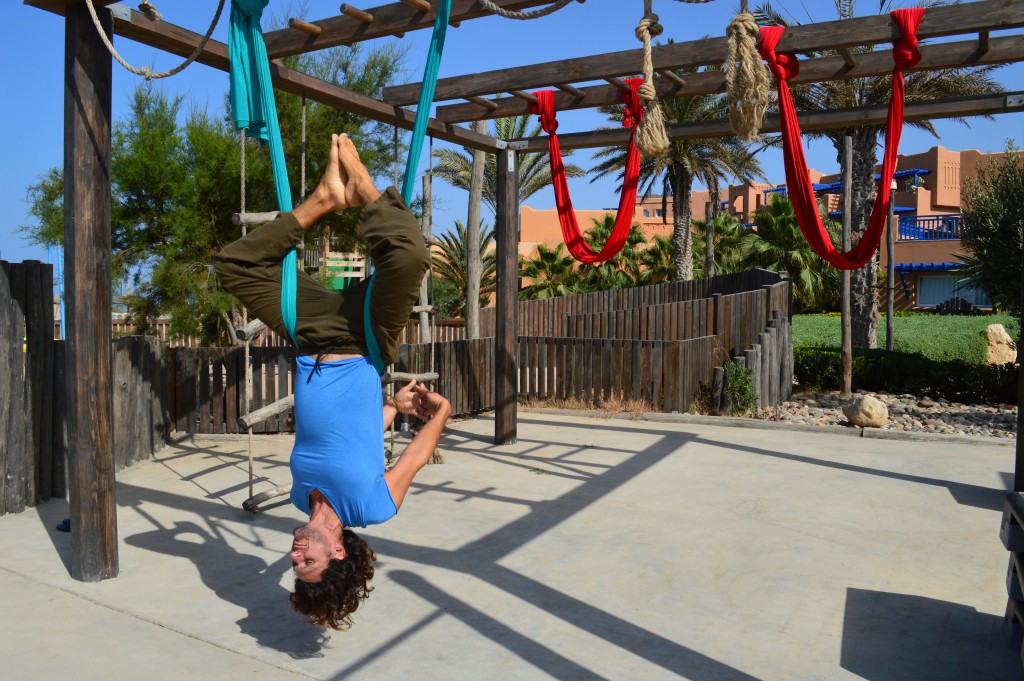 Try out a new spin on an old favourite – Morocco's Paradis Plage offers  the chance to try out the new yoga craze Aerial Yoga, where guests are suspended in hammocks from beams overhead, and practice yoga positions whilst upside down.  Sounds a little crazy, but guarantees to relax the body and calm the mind. The chic beach side hotel also offers a range of luxurious spa treatments – and guests can even relax at an outdoor cinema before drinks are served around a camp fire on the beach. With stunning views of the surrounding mountains and ocean, Paradis Plage offers an intimate and relaxed vibe perfect for families, couples and lone travellers.
7 nights available from £675pp based on two sharing a Junior Suite on a B&B basis, including return flights from Gatwick to Agadir and private airport transfers. Aerial Yoga sessions are an additional £35 per person per hour.
Read more here.
RELATED:
5 BEST WELLBEING BREAKS OF THE YEAR
Like this article? Sign up to our newsletter to get more articles like this delivered straight to your inbox.