Most protein powders are for weight gain, but a new breed of them actually help with weight loss. We tested the new Healthista Diet Protein on a number of case studies and we can confirm, they help cut your appetite and encourage weight loss
To date, most protein supplements have been about muscle bulking. But protein is a key ingredient in keeping your appetite at bay, thanks to the fact that it keeps you fuller for longer than carbohydrates such as pasta and other grains. Eaten at breakfast, countless studies have found that protein can help keep appetite at bay.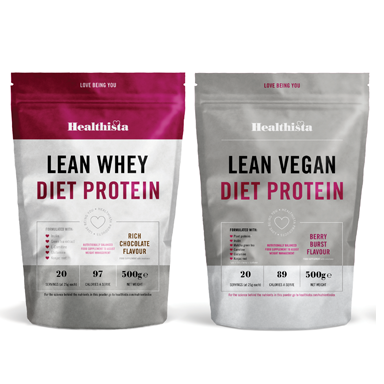 Now, Healthista has launched a range of protein powders in vegan and whey-based formulations (left) that take this a step further. The new range of protein powders contain the following ingredients that help keep you full.
1. PROTEIN
The Lean Whey formulations (far left) contain Whey Protein Isolate and Whey Protein Concentrate and pack 15-16 grams of protein and less than 100 calories per 25 gram serve.
Likewise, the Lean Vegan formulations (left) contain four different types of plant proteins – from pea, rice, hemp and sunflower seeds – to ensure a balance of amino acids and essential fats. They pack 14-15 grams of protein and less than 100 calories per serve.
2. KONJAC ROOT
Konjac fiber is a starch from the root of the konjac plant (Amorphophallus konjac) that grows in both China and Japan. The popular name for the root in Japan is devil's tongue or konnyaku, and it is prepared there into foods that look like squares or strips of stiff gelatin, with a rubbery texture. The genius of this root is that is expands in your stomach and works as a fibre in your digestive system, helping keep your blood sugar stable and your appetite at bay in between meals.
3. CINNAMON
This humble spice is now being studied for its ability to help lower blood sugar, even in diabetics.  One of the most powerful of all spices, research published in Diabetes Care found as little as a quarter of a teaspoon of cinnamon a day could help control blood sugar in people with Type-2 diabetes and it's brilliant eaten at breakfast to help control sweet cravings throughout the day. In fact, when it comes to free radical fighting antioxidant rich foods that help fight ageing, herbs and spices could be the next big thing. For example, one teaspoon of ground cinnamon contains the same antioxidant levels as a punnet of blueberries. Added to food such as porridge or a protein powder such as this, cinnamon can help keep cravings at bay by stabilising blood sugar between meals.
What users say – and the real life weight loss effects
Launched in July, users have reported the following effects:
'The Healthista protein powder makes my breakfast twice as filling with hardly any added calories. Sometimes I can't finish my breakfast (even a smoothie!) because it feels like it's expanding in my stomach. I never get mid-morning tummy rumbles, lasting till lunchtime without even thinking about food'.
Vanessa Chalmers, below, 22, who lost 12 pounds in 12 weeks on Healthista's Lean Energy programme.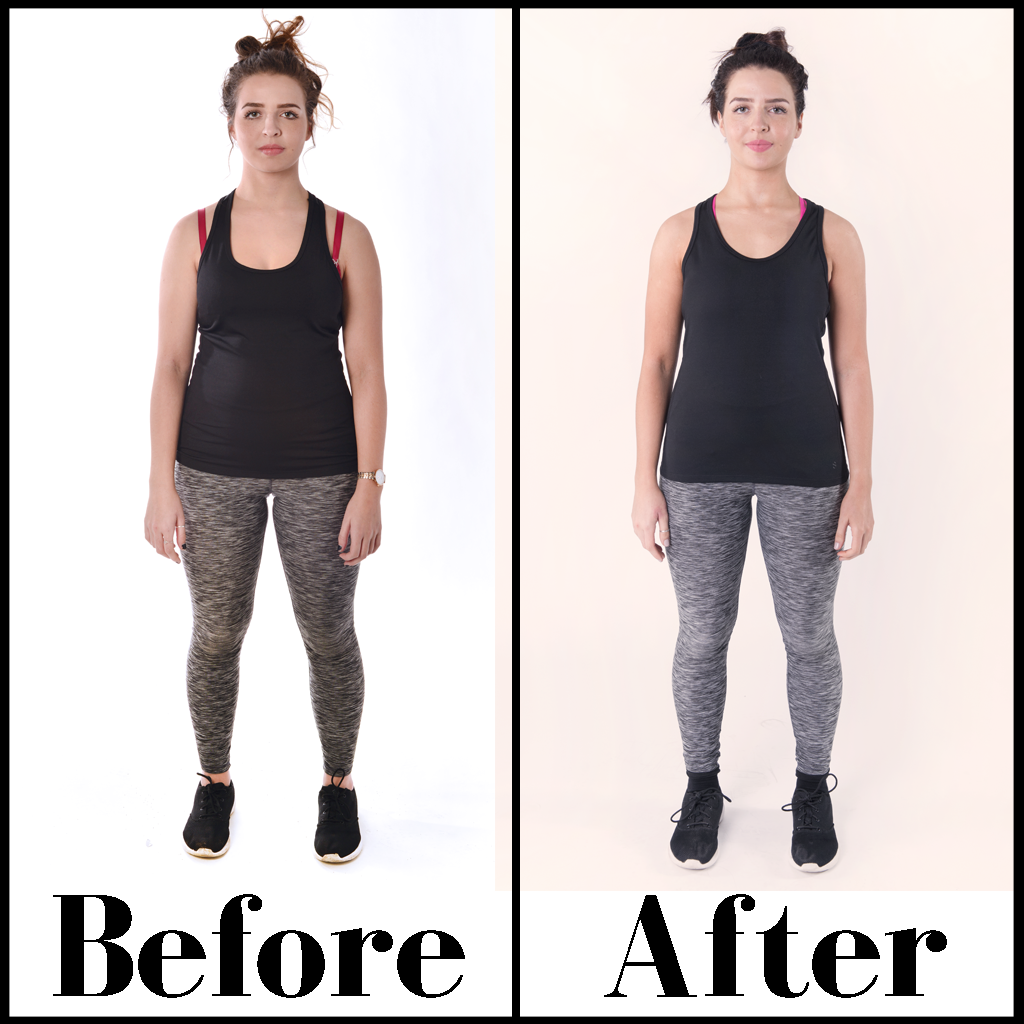 With the Healthista Protein Powder I don't get the dreaded 11am sugar crash like I would if I'd had toast or porridge for breakfast. I feel full- and importantly, satisfied- right until lunch time. No raiding the biscuit tin for me!
Jessica Hopcraft, below, 28, who has lost seven pounds in 12 weeks on the Healthista Lean Energy Programme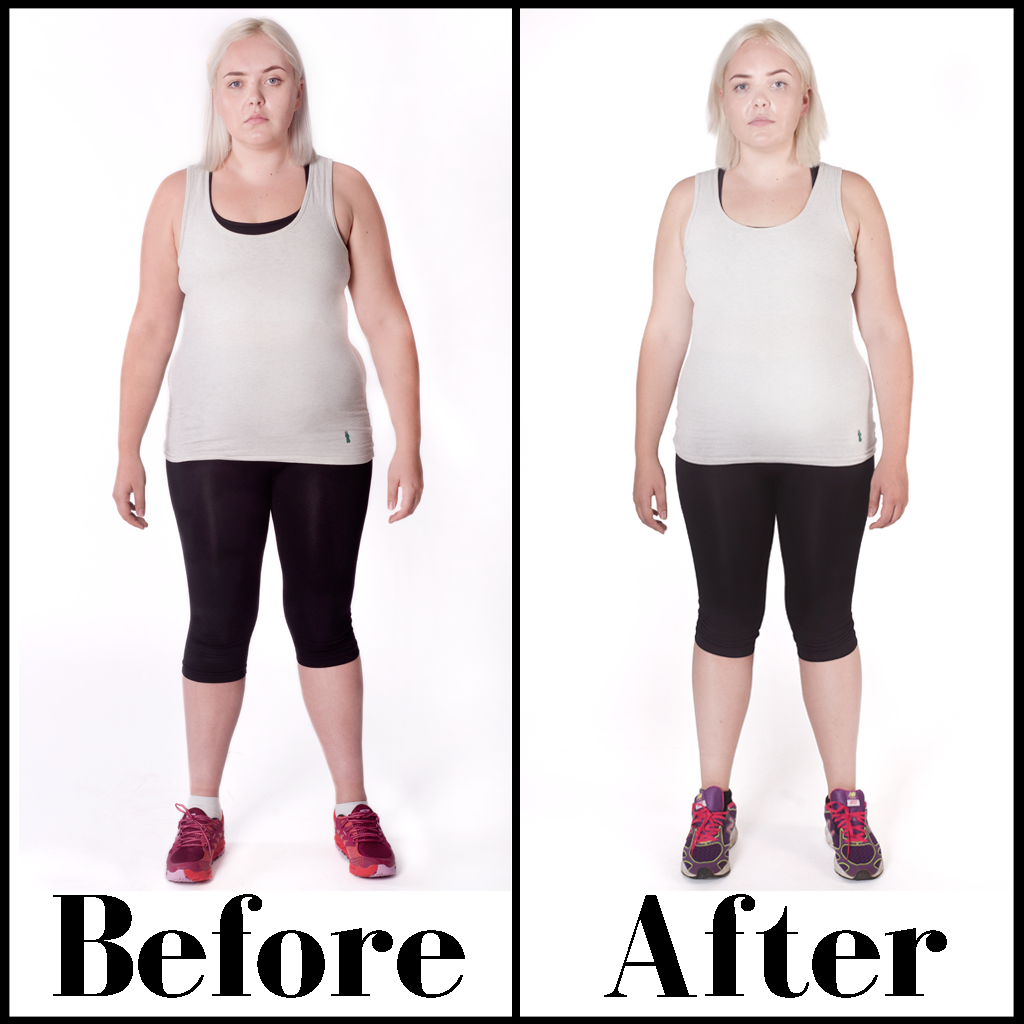 'I have found that having my Whey Protein Shake for breakfast sustains my appetite for a lot longer during the day than the breakfasts I used to have.'
Cheryl Walker, below, 48, who has lost a stone in 12 weeks on Healthista's Lean Energy programme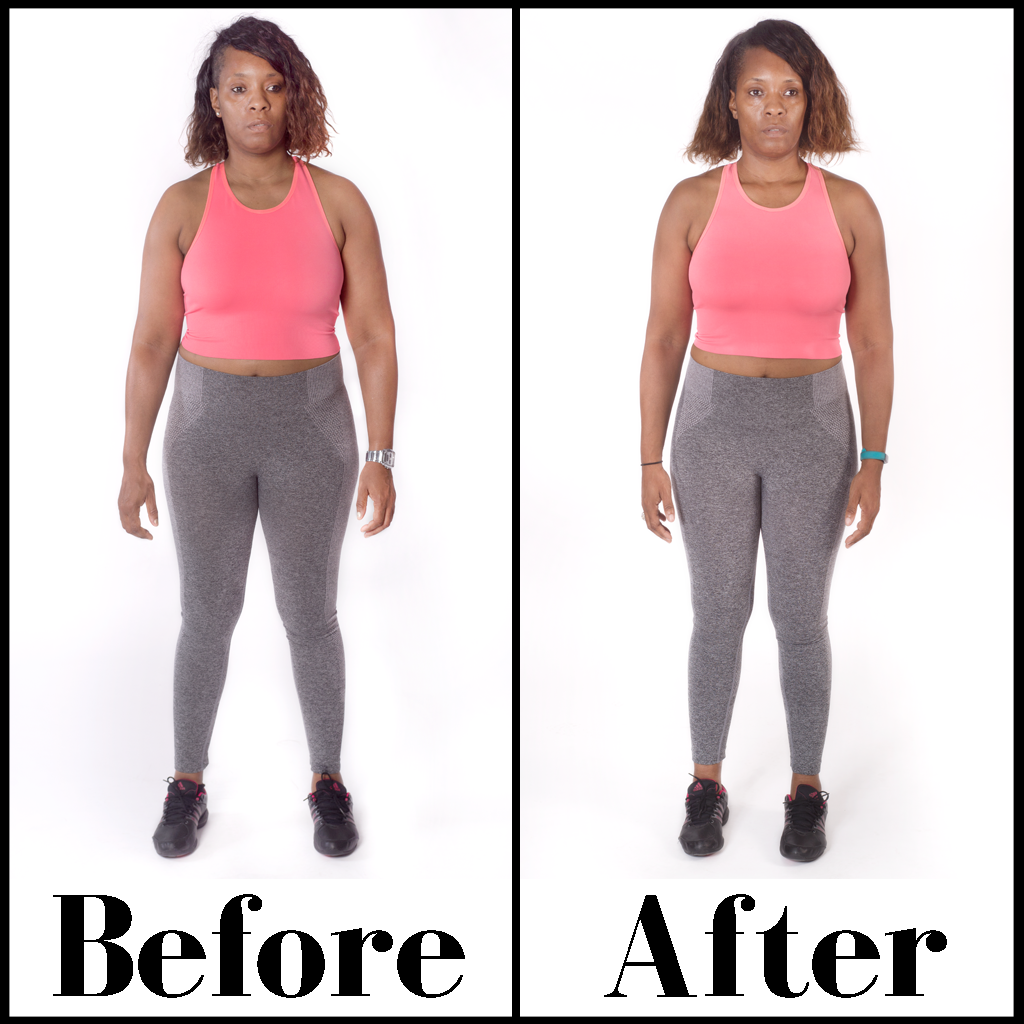 'I find a Healthista whey protein smoothie for breakfast is sufficient to give me the energy needed to get me through the morning even after exercise'
Anthony Jackson, 40, who lose four stone in 12 weeks on Healthista's Lean Energy Programme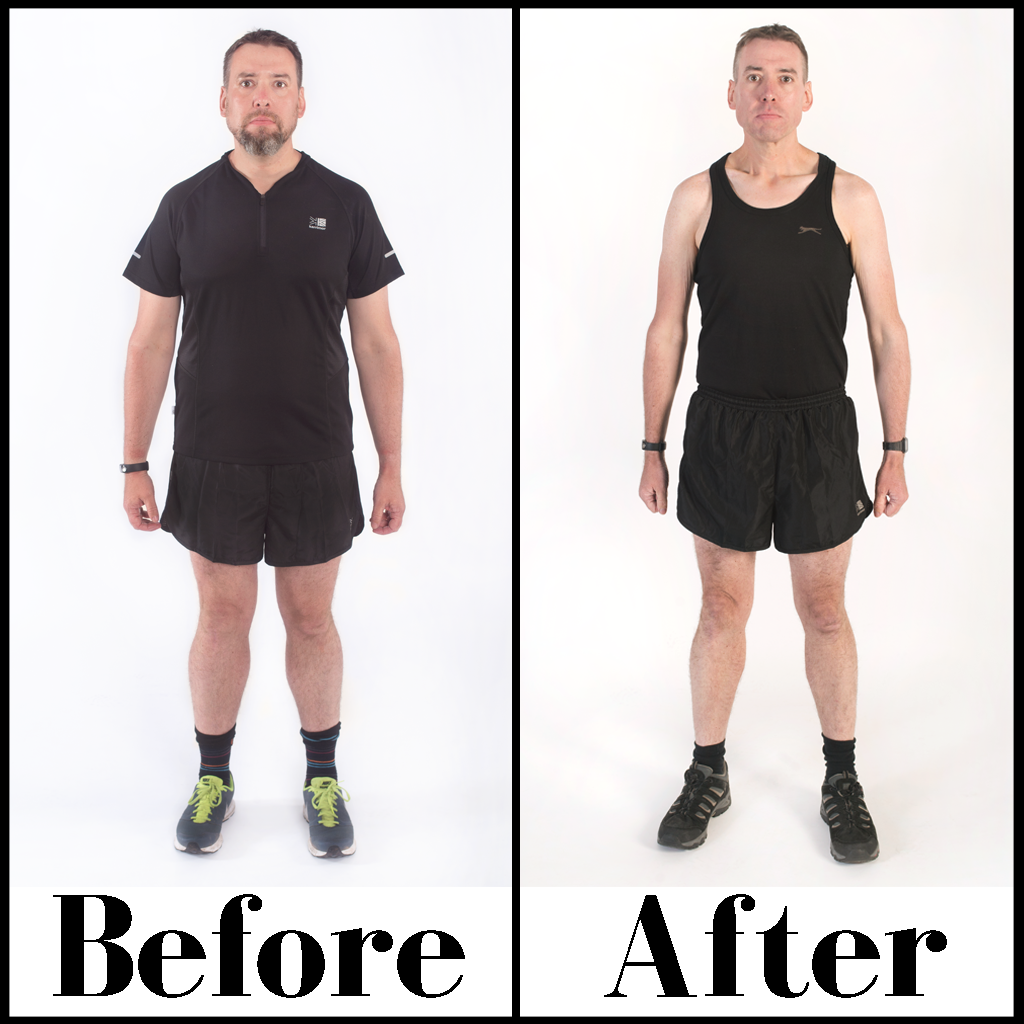 Read more reviews here. 
Vanessa, Jess, Cheryl and Anthony all lost weight using the Healthista Lean Energy, a programme for weight loss that involves replacing one meal a day with a Healthista protein smoothie and doing ten minutes a day of HIIT training using Healthista new FIT HIIT fitness app, £2.99 from iTunes. Click here to download a free e-book explaining the Lean Energy programme in detail and how you can get on it.
All these ingredients can be found in Healthista's new Lean Vegan or Whey Diet Protein powder £24.95 for 500g. Available to buy online (click on the flavour you like) in Creamy Vanilla, Rich Chocolate and Berry Burst flavours and in Wholefoods and Revital health food stores throughout London.