What are the best cheap beauty products a beauty editor – with all the best brands at her disposal – actually uses? Healthista's Annabel Meggeson has some news your bank account will love
Bargain beauty always makes a good headline, but these ten treasures are more than just click bait. They're products I genuinely rate and regularly use. No lip service here, just great budget buys to love. In fact, here's a pic of them in my actual bathroom – just to prove, as ever, I'm not fibbing.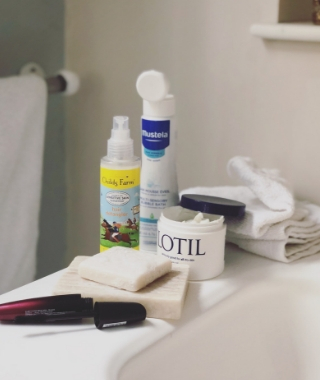 Child's Farm Hair Detangler – £4.99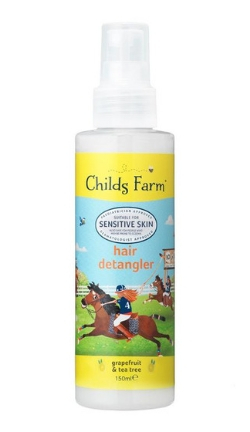 This has saved me a fortune in conditioner. Instead of slathering on the silicones, I now just wash and go… straight for this fresh-smelling spritz. Applied to towel-dried hair, it makes light work of tangles and gives hair some texture and oomph (without making it remotely lank, like so many other styling products do) – a most welcome thing when it's fine like mine.
CeraVe Hydrating Cleanser With Hyaluronic Acid, £9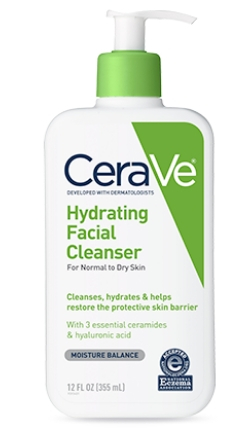 This competes with other French pharmacy ranges in terms of quality and the way it's gentle on skin, but still does a serious job. When cleansing, I start with a balm and follow with a foamer; I'm always happy when this is part of the double act.
Vaseline Lip Therapy,
£1.95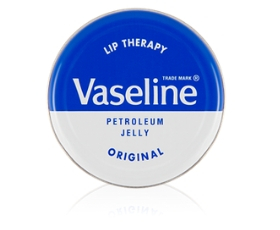 Vaseline gets a bad rap, but I find it works for everything – lips, dry skin, sensitised skin, subtle highlighting, brow taming, the lot. It's a stalwart at a price you can't argue with. Also, Vaseline is truly one of the only things I can slather on my skin when it has a break down and won't let anything else near it – and wake up with it sorted again.
Alessandra Steinherr x Primark Dual Texture Exfoliating Pads, £5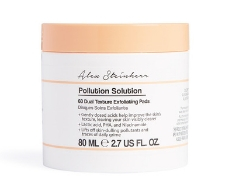 I can't do without an acid-infused tone between cleansing and hydration. My skin feels that much more refined for it. It's hard to find anything in this category for under £10, though. The very coveted Biologique Recherche Lotion P50 is around the £50 mark; even Pixi's cult Glow Tonic is £18 for a full size (250ml), though you can pick up a small (100ml) bottle for £10. It's really good, suits-all stuff.
For well under a tenner, though, you can buy this tub of acid toning pads from a skincare range that has yet to put a foot wrong. They're infused with two types of (gentle) acid and other sophisticated ingredients that genuinely belie the price tag.
Mustela Multi-Sensory Bubble Bath, £7.50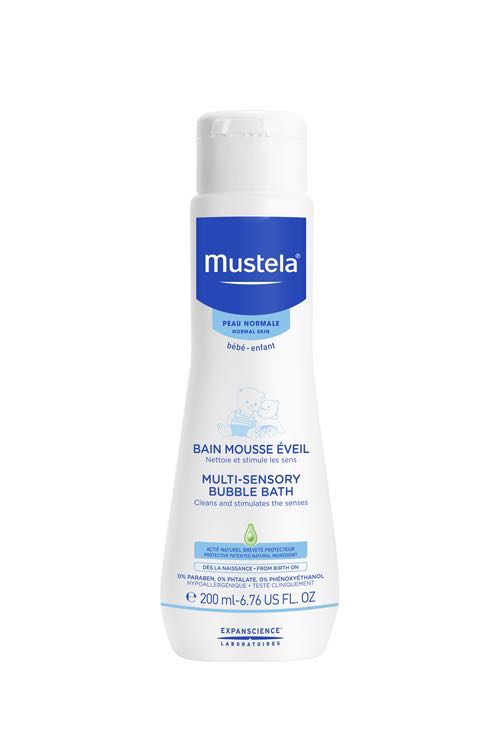 Masses of soft bubbles, a soap-free formula and one delicious, zesty-yet-powdery scent? It may be aimed at babies, but Mustela's yummy bubble bath makes this adult very happy, too. The chicly understated bottle design and French pharmacy factor crank up the cool.
Miaflora Organic Rosehip Oil, £9.99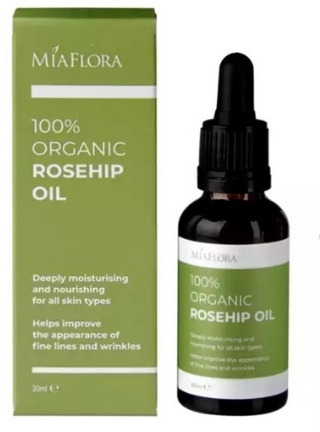 Thanks to its regenerative and anti-inflammatory properties, rosehip oil has become one of the most talked about products in skincare. In the simplest terms, it's the accessory fruit from the rose plant, of which the seeds are pressed to create an oil rich in vitamins A,C,D and E. But as well as being nutrient-packed, rosehip oil is especially compatible with skin, helping strengthen its natural barrier and combat oxidative damage from the environment.
It's rumoured Kate Middleton and Gwyneth P both love it, and it's a major player in Miranda Kerr's organic skincare range Kora (recently launched into Space NK), featuring as a main ingredient in most of the key skincare offerings. It's hard to find a good quality rosehip oil for under £10 (though at around the £18-£20 mark, most are still great value), but this one happens to be on sale and so squeaks into this week's column. Grab it while you can.
W7 Flirty Eyes Mascara, £5.95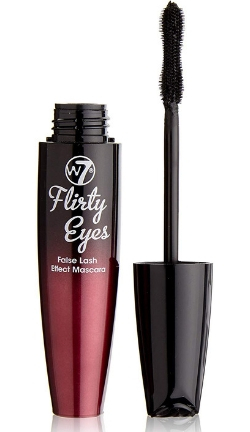 This won't be juicy enough for many, but if you like a natural look like me, the fine formula, which holds lashes in a feathery lift, works just great. And at this price you can replace often, which is important as mascaras get dry and manky pretty soon.
Gosh Eyebrow Defining Gel, £2.99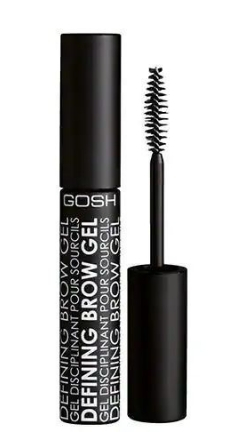 You don't need to spend a fortune on brow gels. Apart from the fact they kind of all do the same thing, they also need to be replaced pretty often, as the application method means they get clogged up with skin cells and make-up gunk. In the meantime, you're looking for something that grooms and holds hairs without them feeling crunchy, and which enhances the colour and definition. Just like this one.
Elvive Fibrology Shampoo, £2.47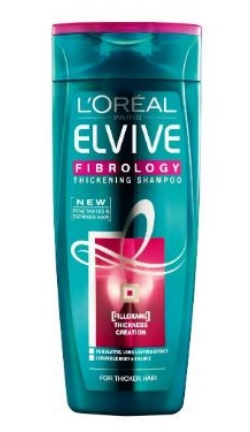 This is one of the most effective volumising shampoos I've ever used. It uses technology normally employed in the car industry to repair cracked windscreens to swell and stiffen each hair shaft – and boy can you notice it. Some reviews mention the lack of softness and it does make hair feel textured rather than silky, but nothing that switching to another shampoo for a while won't sort.
Ikea wash cloths, four for £1.20
Perfect for removing cleanser, doing hot compresses, adding steam to masks (yes, folks, that is just holding a hot, wrung-out flannel over your face mask, but it ups the ante for sure), and more. I get through a few a week, so it's great to have a stash.
Lotil cream for seriously dry skin, £6.49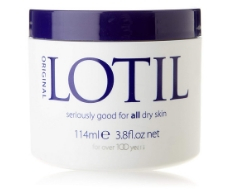 Like the Switzerland of skincare, this moisturiser is entirely neutral. It can be used anywhere on anyone. It has that slightly medicated feel in the vein of Sudocrem and Aqueous Cream, but there's nothing better for dry hands, where I'll take effective and non-greasy over luxurious any day. My son uses it after washing his face and it soothes his spots right down. A bathroom cabinet staple bar none.
Real techniques make-up brushes, from £5.99
You generally get what you pay for with make-up brushes, but the quality of this bargainous brand defies its price range. In a nutshell, some really good, solid brushes that blend well, don't shed, last decently and are easy to get hold of. (Superdrug has the best availability on the high street, last I looked.)
Gallinee Prebiotic Cleansing Bar, £10
When you understand the passion and knowledge that has gone into this single bar of soap, you'll never want to foam up with anything else. It's gentle and soothing and perfectly pH'd (if that's a word), so you can use it from head to toe and everywhere in between – by which I mean everywhere – without disrupting the delicate balance of bacteria anywhere on your skin. It also wins on the eco front – less packaging and no nasties down the drain whatsoever means your conscious gets a clean, too.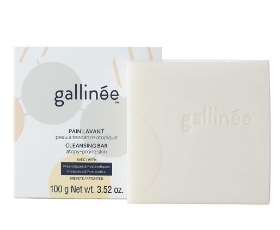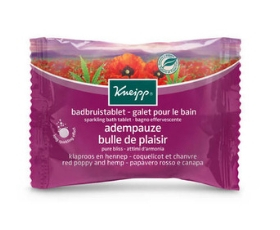 Kneipp Pure Bliss Poppy And Hemp Sparkling Bath Tablet, £1.95
Anything from this wonderful, plant-based brand is transformative, but I've always found the poppy and hemp formula especially relaxing. The bath tablets are a great entry point in terms of price and commitment, but  you could go for the salts and bath pours, too – everything comes in at under £10.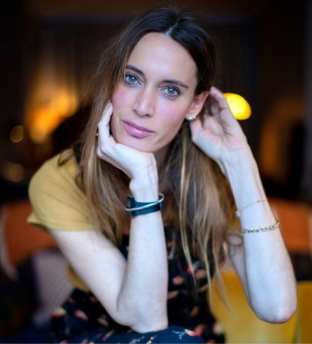 Annabel Meggeson is the former beauty director of Red Magazine and Healthista's new Beautista columnist.
Annabel's columns will appear every Friday and feature honest, refreshing coverage of the best anti-ageing treatments, products worth their pricetag, beauty bargains that deliver results and seasonal trend updates. Don't miss it.
Like this article? Sign up to our newsletter to get more articles like this delivered straight to your inbox.