It's time to talk gynea stuff, and for the first of our new gynea guide series we are starting with PMS. Join us everyday for two weeks for expert advice on common intimate issues
Call them what you will – 'women's issues', 'intimate health problems', 'gynae things', whatever, all women will experience at least one or two intimate conditions at some stage in their life.
Over the next two weeks, Healthista will be sharing some common intimate conditions many women experience but don't talk about.
Here is what is helpful to know about some of the most common intimate issues, let's start with PMS.
PMS
Premenstrual Syndrome – or PMS – will affect an estimated nine out of ten women at some point in their life.
As most of us can testify, symptoms (typically headaches, stomach cramps, breast tenderness, bloating, irritability and food cravings) can affect physical, emotional and psychological health.
PMS – will affect an estimated nine out of ten women at some point in their life
But unless you one of the minority of women suffering with a form of chronic PMS called Premenstrual Dysphoric Disorder (PMDD) – for most these symptoms are mild and not too disruptive.
How you are affected can also change over time and even from one month to the next.
In one study around a third of women diagnosed with PMS reported having no symptoms a year later.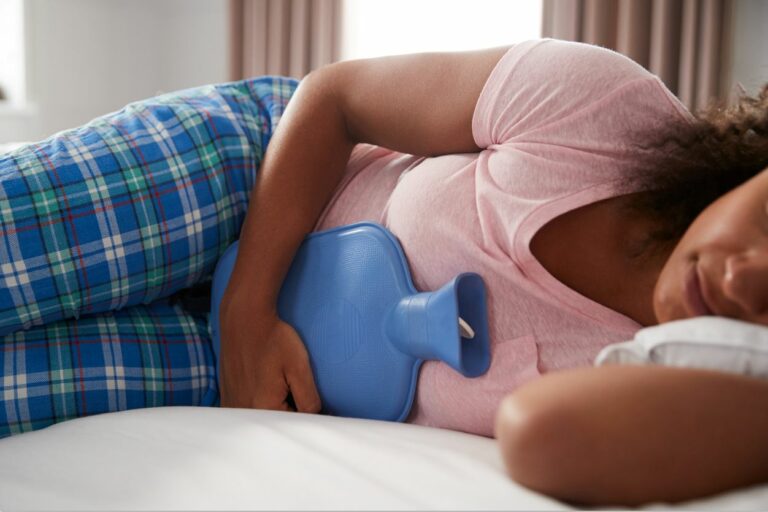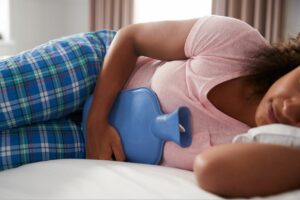 What can help:
Consultant gynaecologist Tania Adib from The Medical Chambers Kensington recommends the CLUE Period & Cycle Tracker (free to download).
'Keeping a symptom diary allows you to track symptoms, predict when you will next get them and identify those which may be positive and focus on those e.g. increased creativity. It is also useful to show your doctor if needed,' says Adib.
Other ways to manage PMS include:
eating a well-balanced diet
eating regularly to avoid blood sugar lows that are likely to make you feel more tired and irritable
exercise regularly to help increase levels of feel-good serotonin
aim to get at least seven hours sleep a night
take over the counter painkillers for cramps and/or headaches for pain
try supplements that have been shown to help.
A 2017 study found calcium supplements helped reduce bloating and fatigue and reduced mood swings and anxiety.
Plus, a 2010 study showed taking Vitamin B6 and magnesium together eased breast tenderness, bloating, sleep problems and depression.
Tania Adib also suggests A.Vogel Agnus Castus oral drops, £10. 85 saying, 'this natural remedy has been scientifically validated and shown to improve PMS in clinical trials. You need to take it for three months to see an improvement so don't stop taking it before then.'
More Healthista Content:
Weak bladder? 9 tips to manage your symptoms
Warning signs of cancerous moles and what to do about them
Side effects of the pill you may not know about
5 ways your exercise routine could be messing with your sleep
5 foods proven to reduce stress and anxiety
Like this article? Sign up to our newsletter to get more articles like this delivered straight to your inbox.