Aromatherapy has had a makeover and the latest brands are chic, all natural and a joy to use.  We've hand-picked the six hottest new aromatherapy brands putting to use the power of essential oils
It's national aromatherapy awareness week, and while you've been enjoying the sun, we've been unearthing the must-have new aromatherapy brands on the market and found their star products.  The good news is that the new aromatherapy is worlds away from the beige and homely brands that our mums used but instead, super-chic and effective.
Based on the south coast in Hove this gorgeous new aromatherapy brand was created when Nick Bridger, an agricultural economist met his now wife Julie, a French economist, working on human rights in Thailand. They then moved to India and discovered the country's soapberries, native to the Himalayas. For 'many monsoons' they experimented at home with the berries, and have now produced their first range.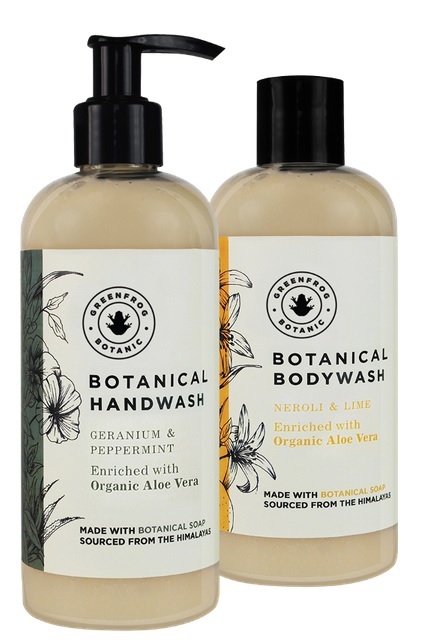 They use a botanical soap from the  Indian Himalayas where it has been used for centuries in Hindu medicine for treating sensitive skin, then mix it with moisturizing organic aloe vera and aromatherapeutic essential oils, and then bottle it up. They're organic, Vegan certified, cruelty free and contain zero paraben, palm oil or Sodium Laureth Sulphate (SLS) and are all made in the UK.
Must have product: Botanical Bodywash £8.40
Coming in two very different scents this mood changing body wash is the only shower gel you'll need. Neroli and Lime is perfect for your morning shower. It's energising, zesty and invigorating. I got in a wilting flower and came out a bouncing bud.
There's also Peppermint and geranium, this is cooling, relaxing and soothing. Using this at night helped me unwind and switch off, and I got into bed half as hyped up as I normally am. Might I add they make you smell delicious.
With a mission statement of 'Stand up to wellness', 1001 Remedies is an ideal choice for any Zen lady who lives by a clean-living mantra.  Crafted by Parisian Sofia Belcadi, it's based on ancestral aromatherapy blends. Featuring formulas passed down by her Moroccan family of healers and apothecaries the brand embodies the family's passion for healing and enhancing wellbeing.
Sofia only uses natural ingredients, believing that plants preserve our local environment, empower our body and reinforce our natural defences. 1001 Remedies consists of five key everyday products that provide therapeutic and effective solutions to your daily needs by working with your own natural defences: and air spray, a face, body and hair gel, a wrist balm to help promote and two skincare products.
Must have product: PurAir Air Puryfying Spray 100ml – £24, 30ml £12
Containing 19 essential oils including ravinstara, peppermint and ho-wood, this addictive air purifying spray is definitely a handbag essential. Perfect for your desk, at home, or  on the go it's a great antidote to combat environmental pollution and reinforce your natural defences. On top of all that It smells absolutely divine, I can't remember what the office smelt like pre-this. It's soothing and relaxing but also made me alert.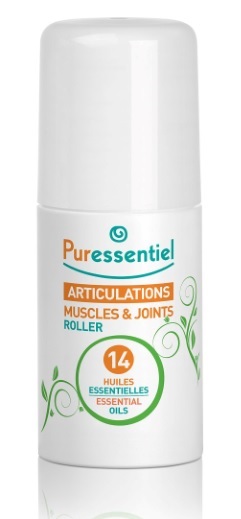 This well-loved French brand have finally launched in UK (so basically new to us), bringing with them the Parisian love for aromatherapy and its health and well-being benefits. Created by Isabelle and Marco Pacchioni who shared a passion for aromatherapy and natural products, Puressentiel is an independent family company. With the help of botanists, researchers and doctors they created a range of products with essential oils and organic ingredients.
What makes Puressentiel so great is they make aromatherapy accessible to everyone. They make complex products that treat real ailments, but still have amazing textures and scents, so you won't smell like a doctor's office.
Must have product – Puressentiel Joints Roller with 14 Essential Oils 75ml
 £7.60
The Muscle and Joints Roller is perfect for muscles before and after exercise as it relaxes and soothes. Made from 14 essential oils including peppermint, rosemary and chamomile it's the perfect antidote to a strained muscle or stiff neck. I tried it on my neck after a long day of hunching over my laptop and felt better straight away. The smell was strong but still relaxing and  I couldn't stop rolling it all over my body.
Neom was created by Nicola Elliott, a trained aromatherapist and ex-magazine journalist who grew tired of the constant stress of 60 hour weeks. Nicola believes that pure essential oils can help the wellness of women who face the pressures of modern day living, poor sleep, high stress and low energy and mood.
Recently, Neom have just dropped the most amazing collection yet, the Scent to Boost Your Energy range. Using complex blends of energising essential oils such as grapefruit, Sicilian lemon and cedarwood they promise to boost your energy every day.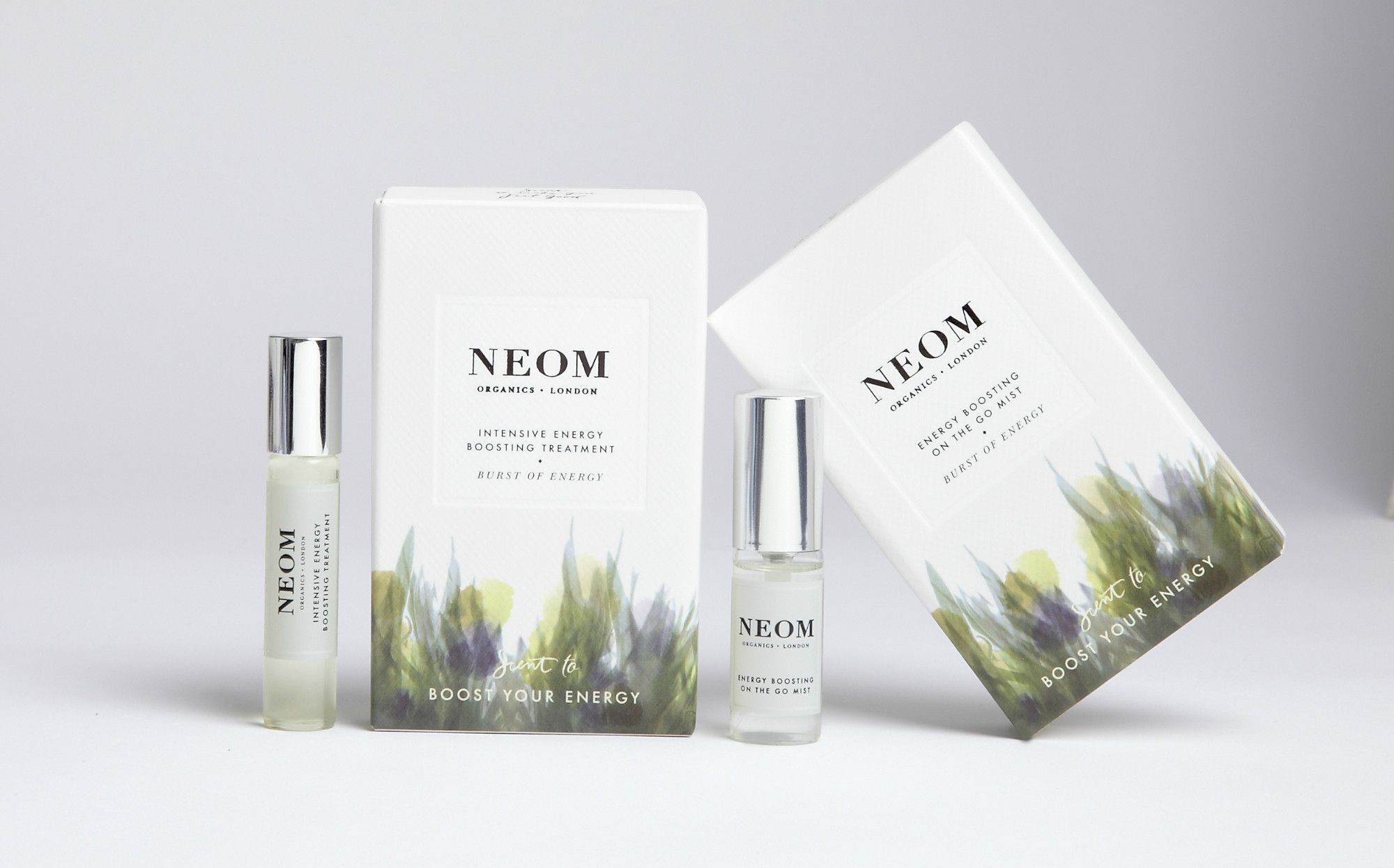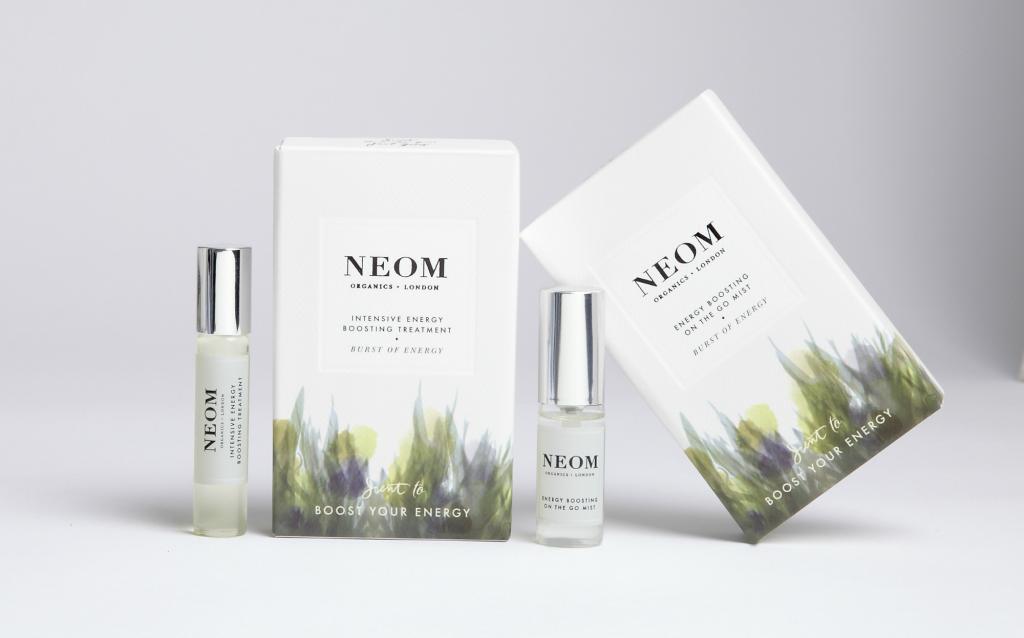 Must have product – Feel Refreshed Reed Diffuser £38 100ml
The Feel Refreshed fragrance is a complex blend of 21 organic essential oils including lemon and basil with the sole purpose to stimulate a tired and busy mind and to encourage clear thinking. The diffuser fills the room with the gorgeous smell, and is the only thing you'll need on your Monday morning come down, humpday slump or Friday afternoon lull (so really all week). The Feel Refreshed fragrance also comes in a candle, pillow mist and home fragrance which can help boost the immune system and kill bacteria in the air. I mean a scent that motivates us to do exercise… yes, please.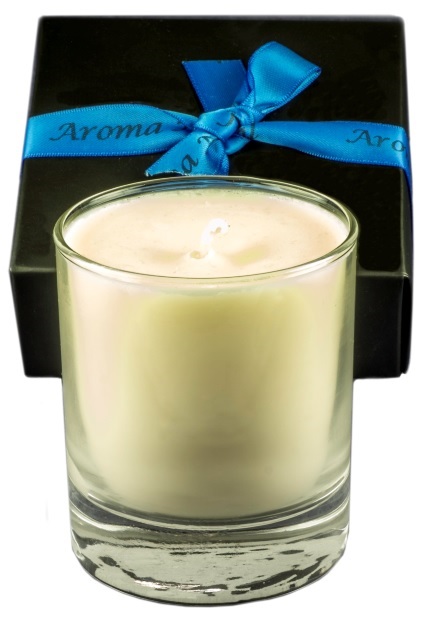 Created by former pig-farmer Diane Viall, Aroma naturals are organic, handmade, and paraben and SLS free. With time on her hands after selling her herd of Gloucestershire Old Spot pigs, Diane began making her own natural soaps and body oils as gifts for friends and family. Diane credits her hairdresser for getting the ball going, revealing she was amazed at her homemade shampoo and asked Diane to create products for her to use and sell.
Inspired by watching her mum use witch hazel, olive oil and lavender oil in homemade remedies, Diane even runs soap-making workshops right from her farmhouse in North Norfolk.
Must have product – Essential oil candle £15.99
Her most recent project is a new range of luxury, hand poured, natural candles. They burn for at least 40 hours and are perfect for a gal with a hectic life as they are THE perfect de-stress tool. I tried the simplicity candle on a particularly droopy Monday evening and actually felt my angst melting away with the wick. It's made from pure lavender essential oils and soya wax and has been especially created to ensure you have the perfect beauty sleep.
6. Olverum Bath Oil – 125ml £23.50, 200ml £36.95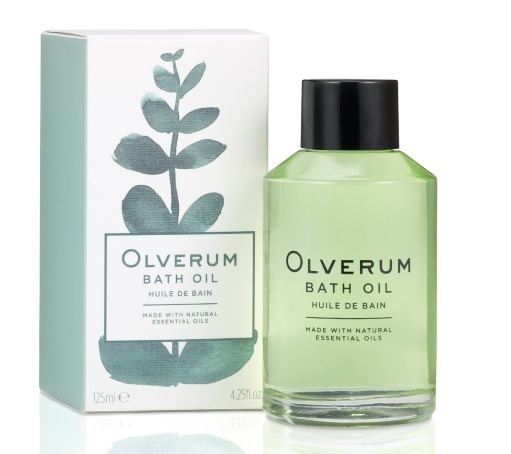 We're bending the rules slightly here as this is actually the same time-honoured formula since Olverums' inception in 1931, but it's too good so we had to share it. However, this bliss inducing bath oil has just been re-packaged, re-branded and re-launched all for us modern aromatherapy advocates. It contains essential oils such as lemon, lavender, and exotic verbena, and you can even use it as a massage oil and body moisturiser.
I put a few drops in my bath on a day where everything was wrong. My feet hurt, my nose was blocked, and my head was pounding. My dingy bathroom was suddenly transformed into a spa, and I re-emerged (a good hour later) feeling so relaxed I fell straight asleep. The smell is unisex and not too floral, making it the sexiest-smelling bath oil around.
Aromatherapy Awareness weeks runs from June 8-14th 
Like this article? Sign up to our newsletter to get more articles like this delivered straight to your inbox.