Don't spend your entire Easter weekend binging on chocolate — pamper yourself with it instead. Healthista's resident natural beauty expert Janey Lee Grace has these recommendations for natural chocolate beauty products
Easter will soon be with us and the supermarket shelves are stacked high with Easter eggs. Clearly, you take one nibble of chocolate and then you want more and more until the whole Easter egg is devoured. So instead of giving Easter Eggs as gifts, I have found some lovely alternatives.
Keep to the chocolate theme, but instead of eating it you can pamper yourself; all the indulgence without the guilt. By using these lovely natural products you can look and feel better, and not put on an ounce of weight.
1. Best for DIY
No need to wait util Easter to treat yourself — you can make your own raw chocolate face mask, its high in antioxidants and very soothing for the skin.
Organic Chocolate Face Mask
2 tbs raw organic cocao powder
1 tbs honey
1tbs live yoghurt
3 tbs fine oatmeal
Blend together the ingredients, apply and leave on for 20 minutes. If you prefer the mask to be moisturising but not exfoliating, leave out the oatmeal. You could even increase quantities and add coconut oil for a full-body wrap.
2. Best for luxury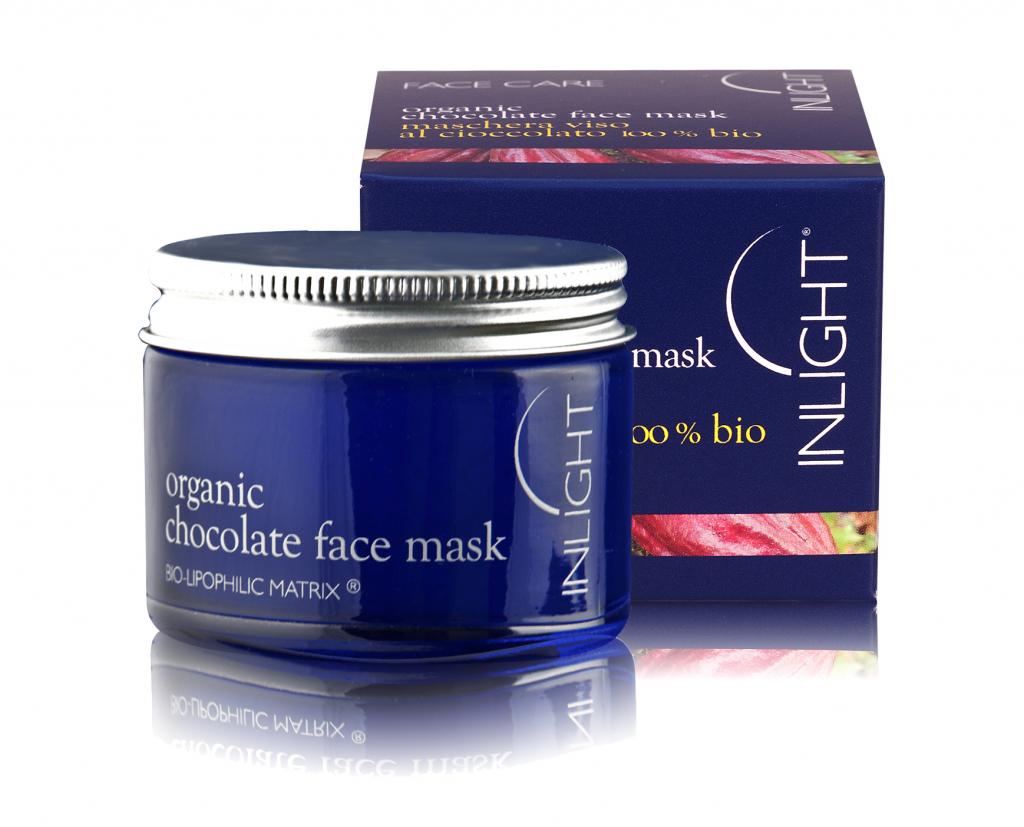 If DIY is not for you, try the gorgeous Organic Chocolate face mask from Inlight. The creator, Dr. Mariano Spiezia says, 'Chocolate contains the lipid anandamide, also known as the chocolate amphetamine, for its ability to lift mood and decrease depression (yet not addictive like caffeine). It also contains more than 300 skin-loving compounds including: iron, zinc, copper, calcium, magnesium and sulphur. What nourishment!'
This good-enough-to-eat mask offers a sensory treat for the face and mind. Great for brightening and calming skin. I love the smell of the chocolate while resting with the mask on my face. It's easy to remove with just warm water and it leaves the skin lovely and soft — this mask has become a monthly habit for me (not a new addiction surely). It is also 100 per cent Organic & Non genetically modified.
50ml (£45) inlight-online.co.uk
3. Best for brightening
Zk'in Brightening & Hydrating Masque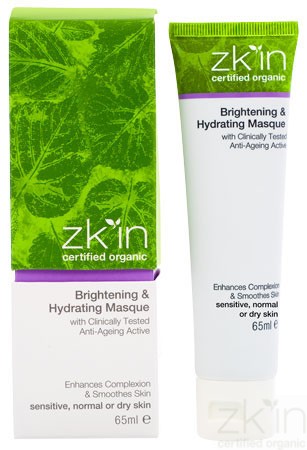 This masque smells incredible! It reminds me of a Terry's chocolate orange smell (showing my age now).   It contains organic cocoa powder, antioxidants help smooth the skin and improve circulation to temporarily brighten your complexion, so I always use it before an event or a big night out. I also take this mask on holiday as the cocoa flavonols aid with UV protection and deliver a unique 'skin smoothing' effect. It contains Aloe Vera which increases hydration to restore summer damaged skin. I use this masque on a weekly basis as it is great for rejuvenating my skin.
£29.90 (65ml)   zkinorganics.com.au
4. Best for lips (and chocolate cravings!)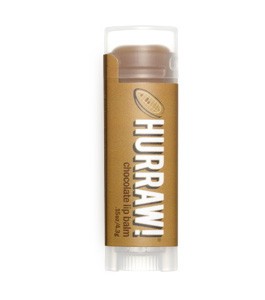 I'm always on the hunt for new lip balms that don't contain any animal ingredients. I gave this one a try and immediately loved it. I love how it moisturizes and softens my lips without that waxy feel. It also gives my lips a nice glossy shine. It is totally vegan with no artificial additives. The stick is shaped to fit the contours of your lips and it goes on smoothly and easily with no caking. Although the stick is small, a little goes a long way so you will get a lot of uses out of it. The chocolate flavour is quite subtle but great if you have a bit of a craving but don't want to ruin your diet.
£4.99 hurrawbalm.com
5. Best for a cleansing treat for your hair
Faith in Nature Chocolate Shampoo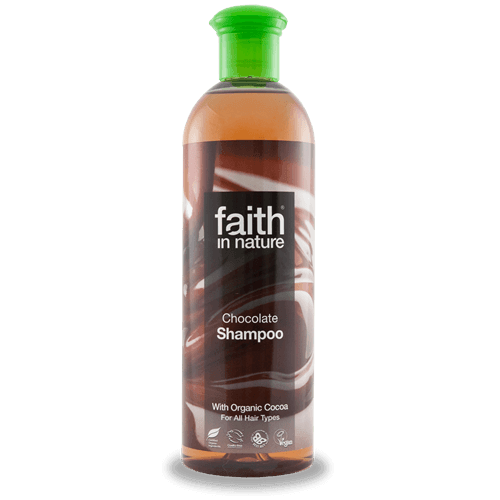 This luxurious blend of organic cocoa and vanilla is infused with sage to nourish your senses. A sumptuous treat for your hair and scalp. It contains anti-oxidant flavonoids, helping to protect against the ageing process. When showering and washing my hair, the sweet aroma of organic chocolate is released which gives me that feel-good factor. The kids love it too.
Faith in Nature's natural hair and body care range is made with carefully selected combinations of natural aromatherapy essential oils and herbal extracts in a pure vegetable base. It has a mild chocolate fragrance and foams up well. The shampoo gently and naturally cleanses and is good for my sensitive skin and it also gives my hair some body. Washing hair with chocolate has been a big hit with my children with the bonus of leaving their hair shiny and soft.
£5.50 (400ml) faithinnature.co.uk
6. Best for sun damaged or coloured hair
Natural Elements Anti-Ageing Luxury Chocolate & Vanilla Conditioner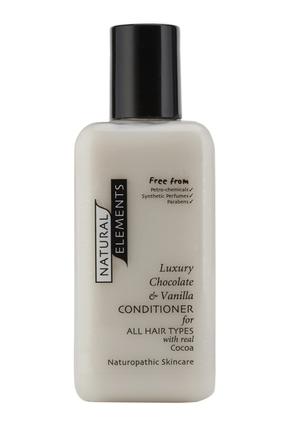 Like the majority of us, I do my best to protect my skin from the ageing process caused by environmental damage such as the sun and free radicals. But what about my hair? I love Luxury Chocolate & Vanilla Conditioner by Natural Elements as it provides a scientifically based, yet natural and organic solution to dry, brittle hair. It leaves my hair looking and feeling healthy and nourished as it contains cocoa and vanilla which are packed full of antioxidants.
In the past conditioners have left my hair lank and dull but I found that this conditioner not only adds volume and shine it leaves my hair smelling gorgeous! A must for taking on holiday as the antioxidants work the same way as they do on the skin, protecting the scalp and hair from UVA and UVB rays. They also protect from free radical damage, thus slowing down the ageing process. This conditioner is ideal for all hair types — definitely worth a try.
£9.99 (250ml) naturalelementsskincare.com
MORE BY JANEY LEE GRACE:
5 best natural body moisturizers to fix winter skin
5 best natural mineral powders under £20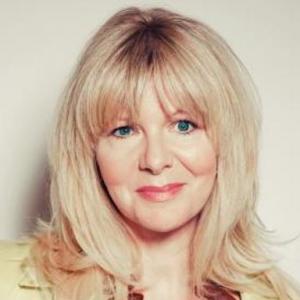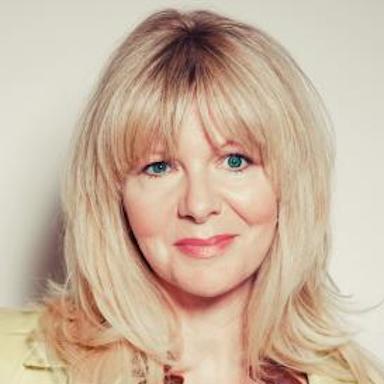 Janey Lee Grace is known to over 8 million daily listeners via BBC Radio 2, is a passionate representative and Media spokesperson for the organic and natural health world, and has been voted number one personality in the 2013 and 2014 Natural Beauty Yearbook.  She currently writes columns for many magazines recommending natural products and services, is a passionate public speaker and interviewee on UK radio and TV, and the author of five bestselling books on natural nealth, including two Amazon Number 1's.
Visit Janey's website, imperfectlynatural.com, follow Janey on Twitter and Facebook.
Like this article? Sign up to our newsletter to get more articles like this delivered straight to your inbox.