Need to reduce stress? Need some new self care tips? Lifestyle coach Jaqueline Hurst reveals her top tips that you can do tonight
Today's 24/7 culture can affect even the calmest of us.
Every day niggles, missing the postman, the waiting on the automated phone systems at your bank, social media's consistent nagging, this fast paced society can induce adrenaline burn out before we have even seen 10am.
All this, as well as daily information overload, by the end of it, unless we have stayed in bed all day doing nothing then most of us need something to simply 'take the edge off' – hence wine o'clock.
Loving yourself is the key to taking the right actions
Self care and self soothing is big business. We live in a society where having a drink after work is considered very 'normal' until we have had two more than we planned.
We meet our friends for dinner after work and as we have had such a hard day then we think we totally deserve the second piece of cheesecake as well as another glass of wine.
When Friday comes around, the lid comes off of the pressure cooker we go at it even harder. We drink, we eat, we do everything we can to relieve the pressure. And the overwhelming problem is that 'taking the edge off' is usually done in self destructive ways.
So many of us have learnt to self soothe with alcohol, cigarettes, food or drugs and getting into those patterns is tricky, many of us don't even know how to do it differently. Learning to self soothe in other ways is exactly that – a learning one has to want to put into place.
To simply 'do it differently' and to do that we need to start with our mindset. Here are my 5 top self care tips…
#1 Get conscious
Stressing out is a choice. For real. It's a choice to stress out about something out of your control. Take a breath and relax.
Getting conscious of what you are thinking really helps. Getting aware of what you are telling yourself is a great step to changing it. Without being conscious of what you are thinking you cannot change it.
Make a diary note, three times a day to ask yourself, what am I thinking and is it helping me or stressing me out?
Mediation is a great start to learn about how your thoughts come so quickly. Learning to meditate even just for five minutes a day is a great start to getting conscious of your mind.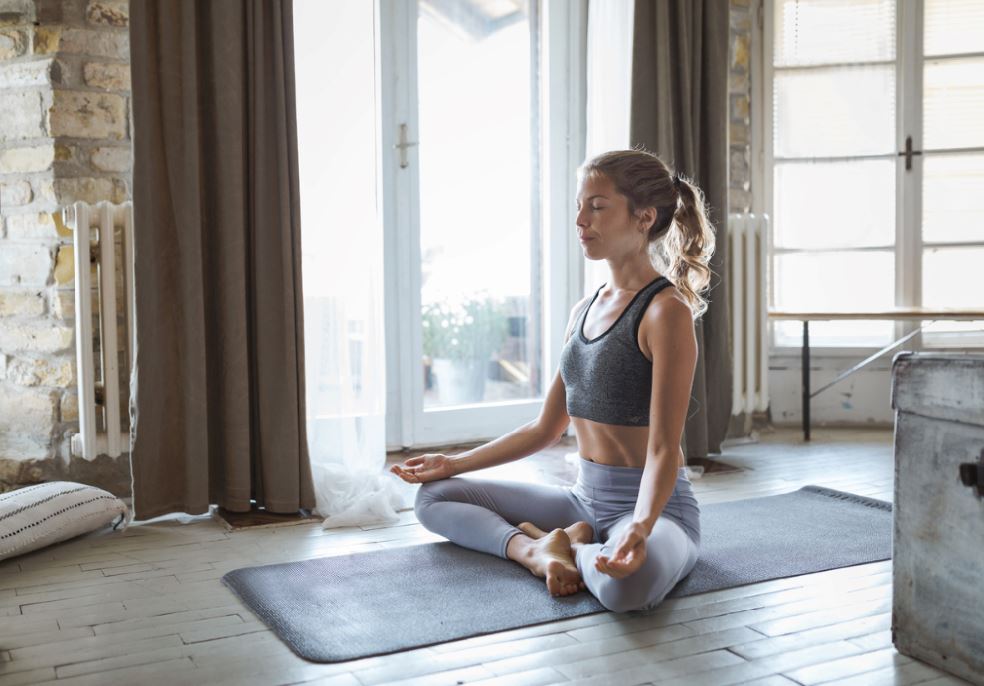 #2 Start writing things down
First of all I want you to know that how you feel i.e. stressed, is coming from how you think and not the situation you are in. Yes you can read that twice if you need to.
If you are thinking about things in the right way, you will find yourself calm no matter what is going down. If you are thinking about things in a way that is negative you will feel stressed, worried or anxious.
So its your thoughts that matter if you want to feel less stressed, you have to think about things in a less stressful way.
Start writing things down. Carry a notepad with you to start jotting down your thoughts and this will help you have a moment to decide if those thoughts are working for you or against you.
#3 Stop taking things personally
I think when we stop taking everything so personally we give ourselves a chance to relax a little more. So many of us take things very personally where we should be understanding that most of those things have nothing to do with us.
With steps one and two above this will be a lot easier to start noticing. So make a point of asking yourself is this personal or am I just assuming that it is.
You will find life a lot easier and a lot less stressful when you stop taking responsibility for everything and everyone and know what is yours and what is not.
When someone says something you think is your problem, ask yourself 'is this personal?'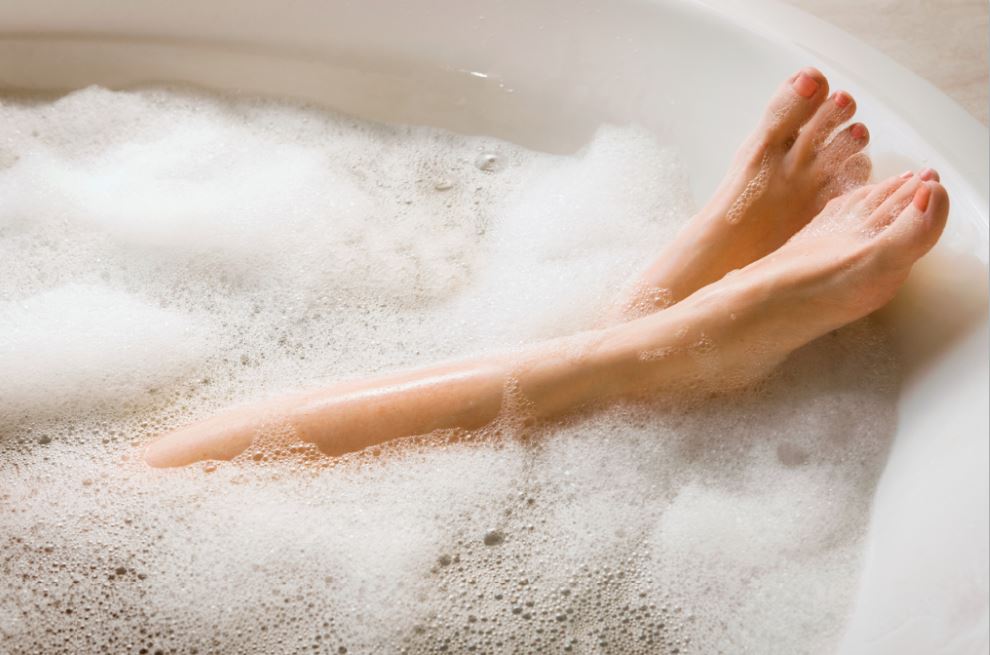 #4 Stop placing yourself as 'less than'
You are not. You are equal to. There will be some things that you can do and some things that others can do. This is called life.
If we could all do and look and be exactly the same as each other, what kind of boring world would that be? Step into your uniqueness and own it.
No one is you, and that in itself is a superpower. Placing yourself as not good enough is a crappy thing to do to you.
If you are comparing yourself to someone ask yourself 'what can I do that they cannot, what can they do that I cannot, this is the balance of life
#5 Take the edge off kindly and love yourself
There are so many ways to take the edge off that are kind and loving. Loving yourself is the key to taking the right actions. Starting the day right, finishing the day right, it all starts from a place of self love and self care.
Start to think about the things you love, is it reading, riding, yoga, cooking, writing, getting creative somewhere. We all have something we love to do that has nothing to do with hurting ourselves.
Find the thing you love to do and explore it. Even if its one night a week, start somewhere. Scheduling in something really kind and loving into your diary will make a big difference.
For example, make Tuesday nights the night for reading in the bath with candles, or movie night. Scheduling me-time to self soothe is the best way to feel amazing. Light the candles, use the oil, wear your favourite shirt in the daytime, remember in the words of L'oreal….you are worth it.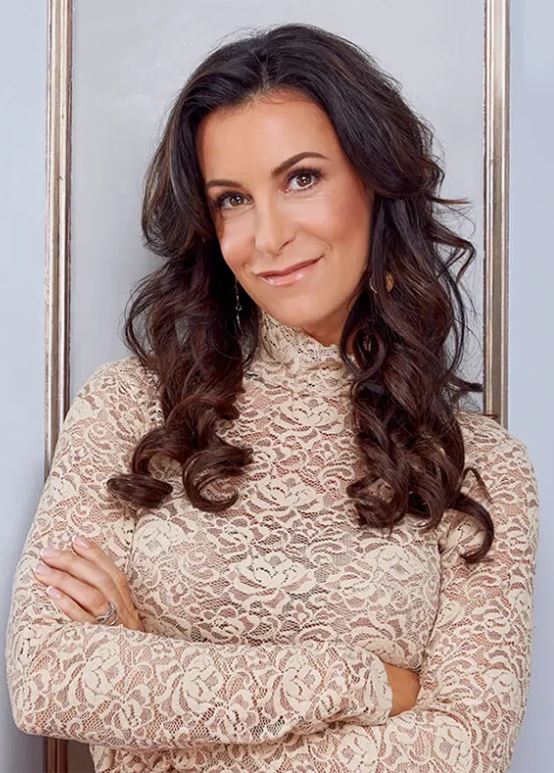 Jacqueline Hurst is a trailblazing 'mind' expert, knowledgeable public speaker and ground breaking life coach. Her worldwide success is based in her unique approach and coaching methods.
Jacqueline works in her private practice helping clients with a wide variety of issues and specialises in emotional eating and body image.
She has been featured in leading media titles including The Sunday Times, The Huffington Post, The Telegraph, Harpers Bazaar, The Oprah Winfrey Network and she regularly talks internationally, for leading brands including Clinique, Eve Lom, Lulu Lemon, Sweaty Betty, Matches Fashion, Space NK and Liberty on issues of the mind.
Follow Jacqueline on Instagram: @jacqueline_hurst_ or Twitter: @jhurstcoaching
Related Healthista Content:
6 daily self-care tips that will make you fall in love with yourself
15 daily self-care tips that help depression
11 self-care tips these wellness experts want you to do daily
How to be charismatic – 7 steps to becoming your most confident self
Healthista Content You May Also Like:
4 steps to happiness – from ancient yogic wisdom
How to be happy everyday – 7 surprising things that really help
Like this article? Sign up to our newsletter to get more articles like this delivered straight to your inbox.