Looking for healthy dinner ideas without the list of ingredients you've not heard of? Here are 5 quick and easy recipes to help you reach your fitness goals
Who else agrees that the thought of cooking a long-winded healthy recipe with ingredients you've never heard of makes you want to cry? Especially after a long day at work.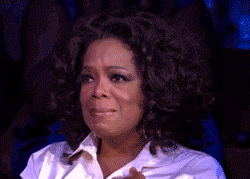 The thought is enough to make the Healthista team call our nearest takeaway and order the whole menu…. am I right?
But seriously, why are so many healthy recipes out there so complicated? Healthy cooking shouldn't be difficult and it shouldn't include a list of ingredients longer than your hit list – we're being serious.
There are plenty of personal trainers out there who aren't Michelin star chefs, yet they make the most interesting and delicious meals that help them get all the nutrition they need in order to reach their fitness goals.
That's why Healthista called upon personal trainer Ryan Le Breton who has just released a free E-book full of some of the most delicious yet easy recipes Healthista has seen in a long time.
Oh and yes you read that correctly, free E-book.
In Ryan's own words his E-book is for people who:
Do not enjoy cooking.
Want to learn some quick, easy, healthy recipes to help reach their goals.
Want to change their eating habits and get some new ideas to share with friends and family.
Need guidance on macronutrients and portion control.
Sound like you?
Healthista has picked their 5 favourite recipes from Ryan's E-book. So if you are looking for some easy dinner ideas to rustle up some delicious healthy grub at the end of a long day – this is the recipe article for you…
#1: Goat's Cheese and Caramelized Onion Frittata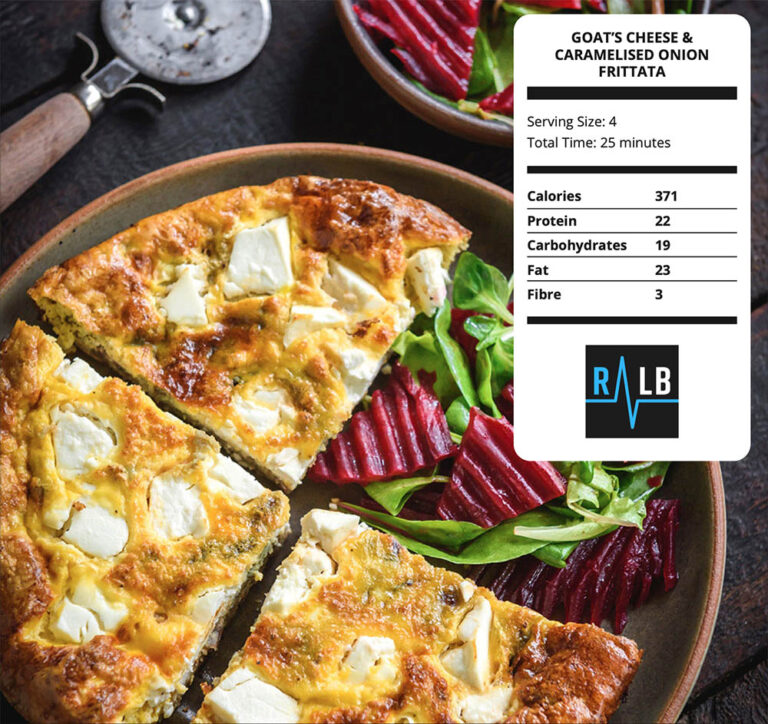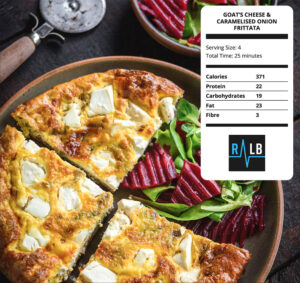 Serves 4
Total time: 25 minutes
Ingredients:
4 teaspoons of rapeseed oil
2 red onions, finely sliced
4 teaspoons honey
8 eggs
140 grams goats cheese
100 grams rocket
250 grams cooked beetroot, sliced
1⁄2 lemon, juiced
Method:
1. Begin by preheating your grill to a high temperature.
2. Meanwhile, in an ovenproof frying pan sauté the onions for 10 minutes until they have softened.
3. Add the honey to the pan and leave to bubble for 2 minutes allowing the onions to caramelise.
4. As the onions caramelise, beat the eggs before adding them to the pan. Cook for 5 minutes until the eggs have almost set before crumbling goat's cheese over the top.
5. Place the frittata under the hot grill and cook until a delicious layer of melted cheese has formed on top and the eggs have firmly set.
6. As the frittata cooks, combine together the rocket and beetroot in a large bowl and dress with lemon juice for some extra zing.
7. To serve, cut the frittata into quarters and serve with the beetroot salad for some added freshness.
Recipe #2 Turkey Chilli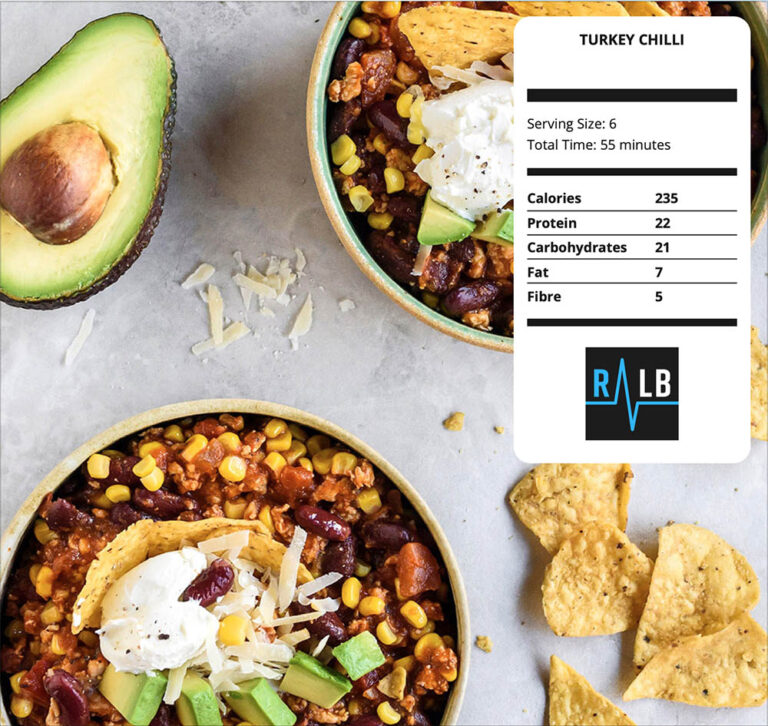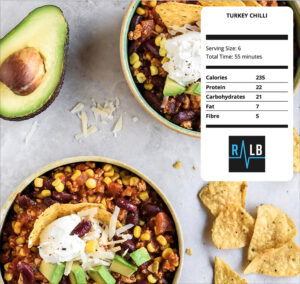 Serves 6
Total time: 55 minutes
Ingredients:
2 teaspoons olive oil
1 white onion, diced
3 garlic cloves, crushed
1 red pepper, chopped
450 grams lean turkey mince
1 tablespoon chilli powder
2 teaspoons ground cumin
1 teaspoon dried oregano
1⁄4 teaspoon cayenne pepper
1⁄2 teaspoon salt
2 400 gram tins chopped tomatoes
300 millilitres chicken stock
2 400 gram tins kidney beans, drained and rinsed
1 400 gram tin sweet corn, drained and rinsed
Method:
1. In a large frying pan, sauté the onion, garlic and red pepper over a medium heat for around 5 minutes, or until the vegetables are tender and beginning to caramelise.
2. Add the turkey to the pan and cook through before adding the spices.
3. Let the spices roast in the pan until they are aromatic before adding the chopped tomatoes, stock, kidney beans and sweet corn.
4. Bring the chilli to the boil and let it reduce for around 30 minutes by which point the sauce will be thick and rich.
5. Season to your taste with a pinch of salt and black pepper before removing from the heat.
6. To serve, top with your favourite Mexican condiments such as guacamole, sour cream or hot sauce.
This is a great, nicely balanced dish, however, if you want to lower the carbs substitute the corn and half the beans for some chopped bell peppers.
Recipe #3 BBQ Chicken Tortilla Pizza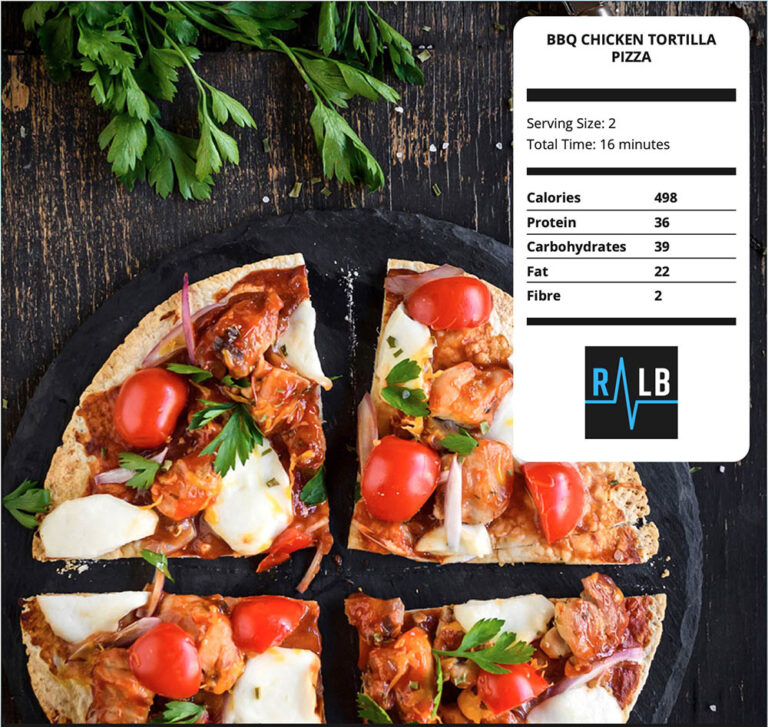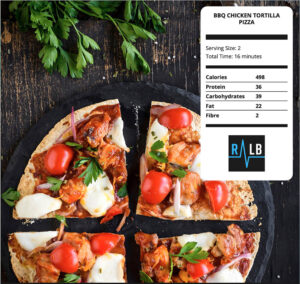 Serves 2
Total time: 16 minutes
Ingredients:
2 flour tortillas
1 white onion, diced
85 grams cooked chicken, shredded
50 millilitres barbeque sauce
1 teaspoon balsamic vinegar
50 grams cherry tomatoes, sliced
100 grams mozzarella cheese, grated
50 grams Parmesan cheese, grated
Method:
1. Begin by preheating your grill to a medium heat.
2. Place the tortillas under the grill for around 1 minute, or until they are lightly toasted all over – remember to watch the tortillas carefully as they will burn very easily.
3. Once cooked, remove from the grill and set aside.
4. To soften the onion, gently sauté in a pan for 5 minutes or, alternatively, cook them in a microwave for 2 minutes.
5. While the onion cooks, add the shredded chicken to a bowl and combine with the barbeque sauce and balsamic vinegar.
6. To assemble the pizza, spread the tortillas with barbeque sauce and scatter over the chicken, onions and tomatoes. Top with the grated mozzarella and Parmesan before placing the pizza under the grill once again.
7. Once the cheese has melted and is beginning to brown, remove the pizza from the oven and serve.
Everyone loves a pizza, by switching your often grease ladened dough for a tortilla wrap you trim the calories and add some crunch. Try it with your favourite toppings.
Recipe #4 Prawn Linguine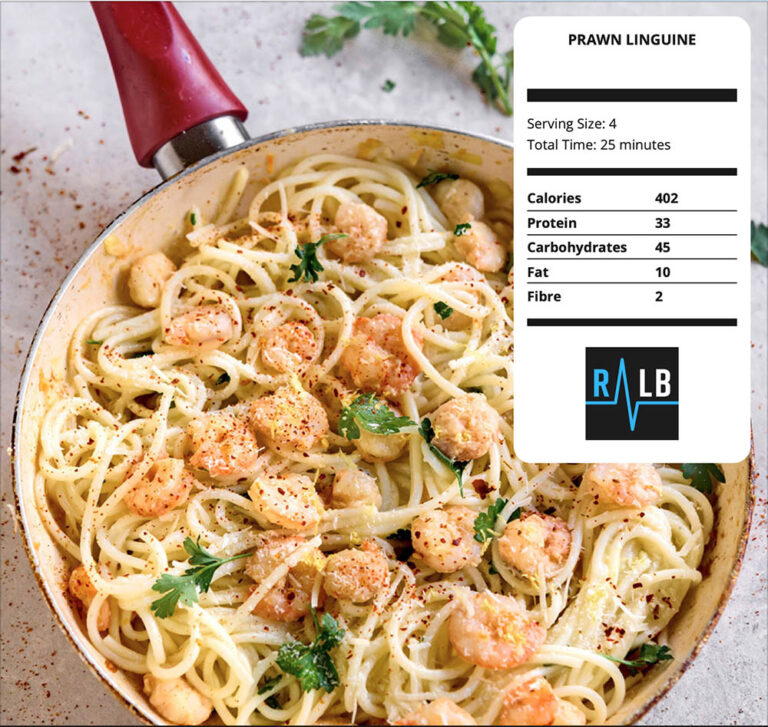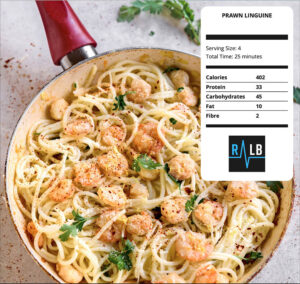 Serves 4
Total time: 25 minutes
Ingredients:
220 grams linguine pasta
2 tablespoons unsalted butter
450 grams prawns, peeled and deveined
3 garlic cloves, crushed
1⁄4 teaspoon crushed red pepper
50 millilitres white wine
1 lemon, juiced and zested
A pinch salt and black pepper
A handful parsley, chopped
A handful Parmesan cheese, grated
Method:
1. In a large pot of boiling salted water, cook the linguine until al dente.
2. Meanwhile, melt the butter in a large pan over a medium heat before adding the prawns, garlic and crushed red pepper. Sauté for 3 minutes, or until the prawns have turned pink and the garlic and pepper smell aromatic.
3. Squeeze the lemon juice and pour the wine into the pan and season to perfection. Let the sauce reduce for 5 minutes before removing from the heat and stirring in the pasta, zest and parsley, which will add some freshness to the dish.
6. Mix well before serving immediately with a handful of Parmesan cheese scattered on top.
Recipe #5 Greek Style Turkey Burgers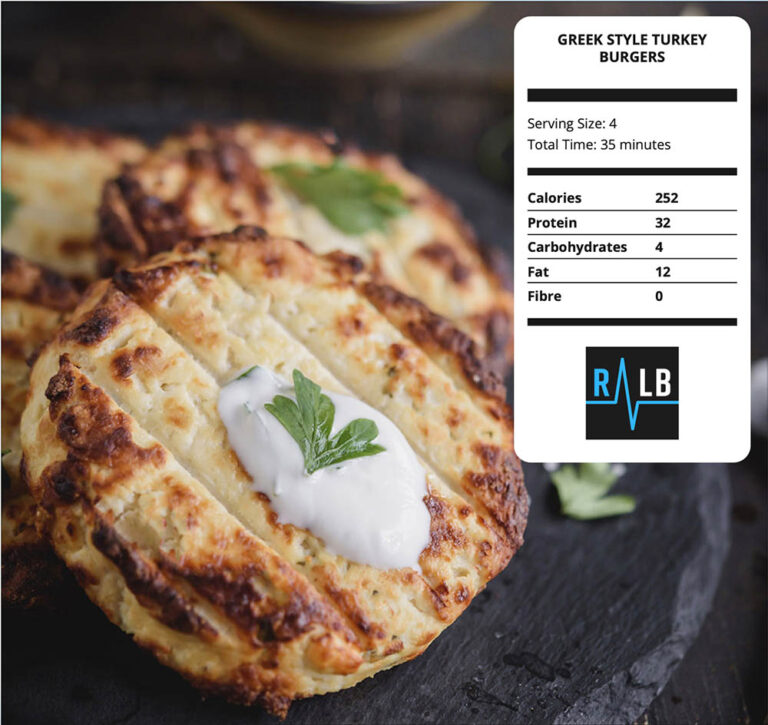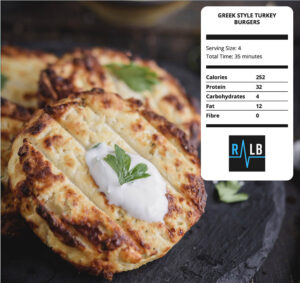 Serves 4
Total time: 35 minutes
Ingredients:
For the burgers…
450 grams turkey mince
50 grams feta cheese, crumbled
1 tablespoon semi-skimmed milk
A handful fresh parsley, chopped
A handful fresh mint, chopped
A pinch salt and black pepper
For the sauce…
150 grams natural low fat yoghurt
1⁄2 lemon, juiced
1⁄2 garlic clove, crushed
A handful fresh parsley, chopped
A handful fresh mint, chopped
A pinch salt and black pepper
Method:
1. Begin making the burger patties by combining the turkey, feta, mint, parsley, milk, salt and pepper in a large bowl.
2. Once well mixed, divide the burger mixture into four patties using your hands to shape them into the classic shape.
3. Arrange the burgers on a baking tray before placing under a high grill.
4. Cook the burgers for 5 minutes until the top side is slightly charred before flipping and continuing to cook for a further 5 minutes.
5. While the burgers are grilling, make the yoghurt sauce by combining all the ingredients in a small bowl before seasoning the sauce to perfection.
6. Serve the burgers with a dollop of yoghurt sauce on top for some added freshness.
Fancy seeing even more recipes from Ryan's FREE E-book? Here's the link: https://ryanlebretoncoach.aweb.page/p/58ce3a33-2f1b-4677-a56c-e867a9ee9de7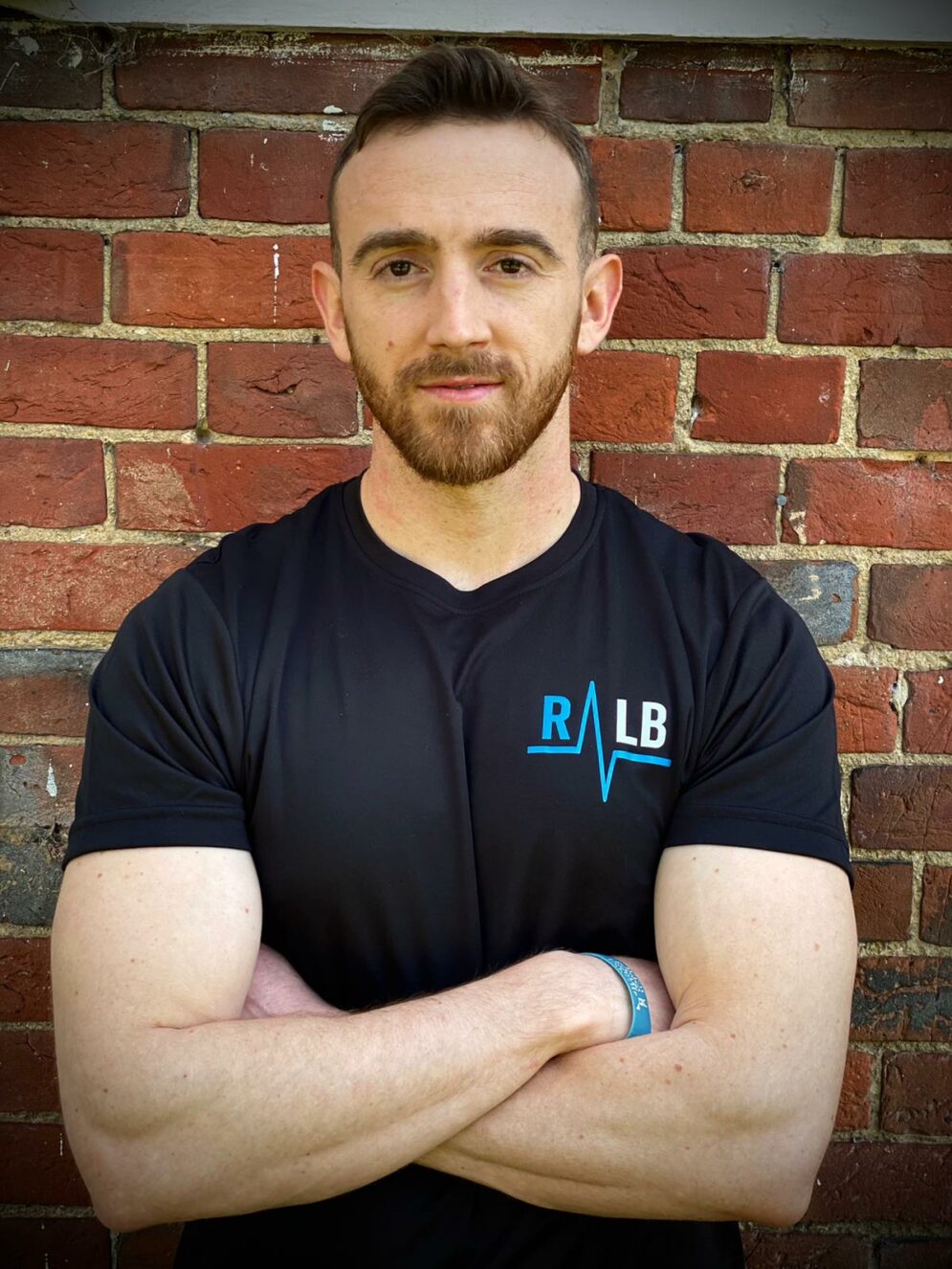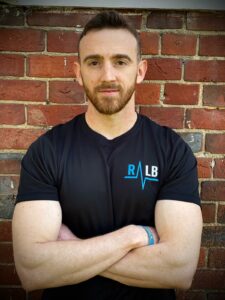 Ryan Le Breton has worked in the fitness industry for nearly ten years and has seen all sorts of struggles from a wide range of individuals varying from body confidence issues, yo-yo dieting struggles and gym floor anxiety.
If you are looking to transform your fitness and live a lifestyle without a restrictive diet, Ryan will help you become more confident, fitter, stronger and still be able to enjoy a social adventure of a weekend, guilt free.
Join Ryan's online coaching community with a group of like minded people all driven to become better versions of themselves, with full support throughout your journey.
Follow Ryan Le Breton:
Instagram: @ryanlebreton  
Facebook: www.facebook.com/ryanlebretoncoach
Website: www.ryanlebretoncoach.com
More Healthista Content:
11 no-nonsense fitness facts PT James Smith wants you to know
11 best vibrators for women – tried and tested
Professional footballer reveals 4 benefits of functional nutrition
Women at work: how to make yourself heard
Masturbation – 8 health benefits from Channel 4's The Sex Clinic expert Sarah Mulindwa
Like this article? Sign up to our newsletter to get more articles like this delivered straight to your inbox.