Celebrities with rosacea include Cynthia Nixon, Sam Smith and Prince William and the chronic skin condition affects almost half of us – often getting worse in winter – but what exactly is it?
Only recently has our awareness of rosacea mildly increased – thanks to beauty blogger, Lex Gillies, from Canning Town, London, when she publicly shared her story of the disruptive condition and how it made her quit her job.
In 2011, one study found that almost half of UK adults reported symptoms of rosacea to their doctor and according to rosacea.org, the website of the US National Rosacea Society, the condition gets worse in winter and wind and cold can even trigger the condition because in winter facial skin becomes drier and more easily irritated.
Though rosacea may now be on our radar, so many of us are still unaware of just how common the chronic skin condition is and what it is.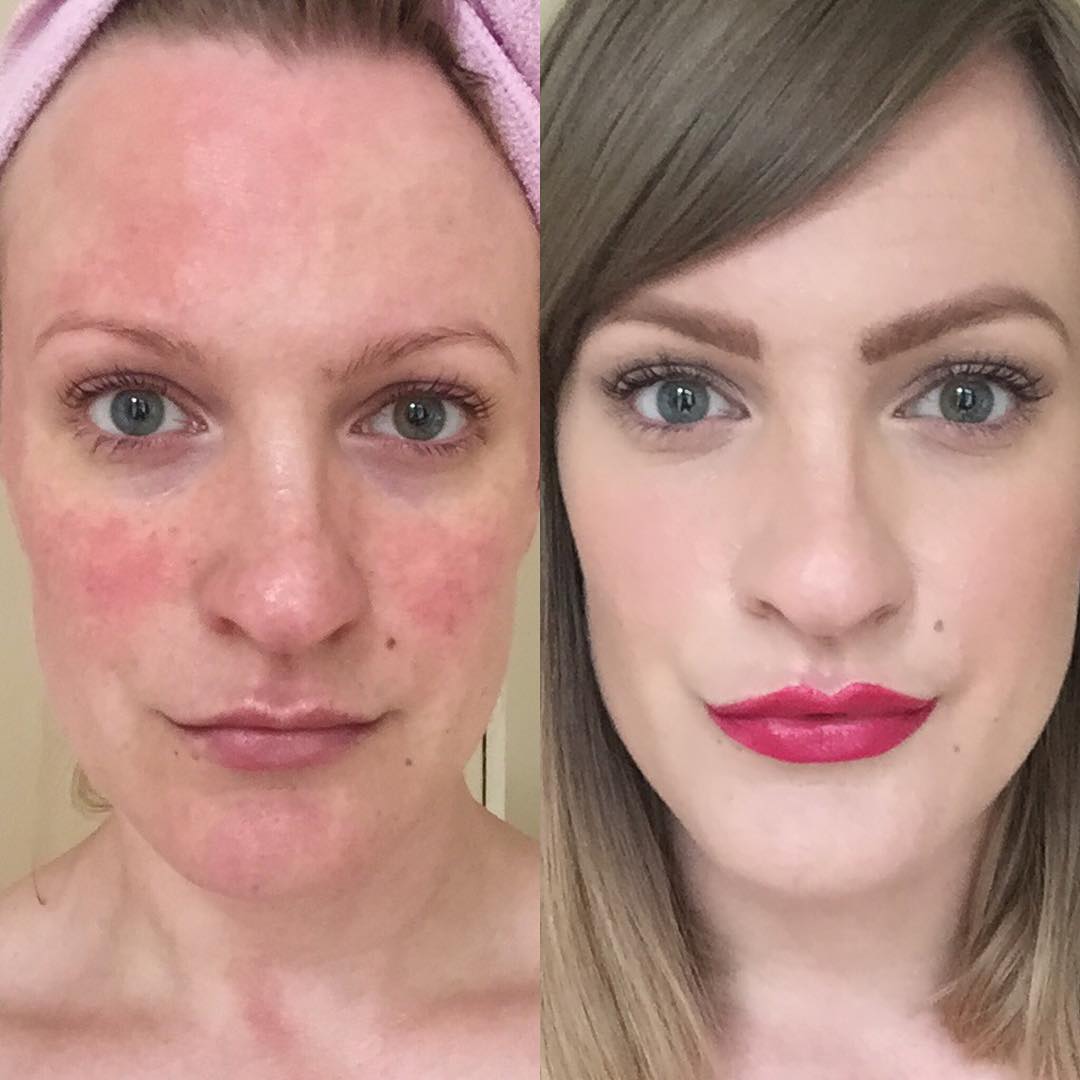 In fact, we have such little knowledge that we were completely shocked to find out that a few famous faces also suffer with the disease.
Sex and the City star, Cynthia Nixon, publicly shared that she suffered with red flare ups for years before she was diagnosed with the mildest form of rosacea.
Speaking to the National Rosacea Society (NRS), Cynthia said 'I had no idea why my skin would get so red. I thought it was just because of my fair complexion. The problem was, it never really went away.'
Now a celebrity spokesman for the National Rosacea Society, she often raises awareness of the condition.
'Rosacea might always be on your mind, but it doesn't have to be on your face,' said Cynthia to the NRS. 'If you think you might have rosacea, go see a dermatologist. Trust me — it'll be so much better.'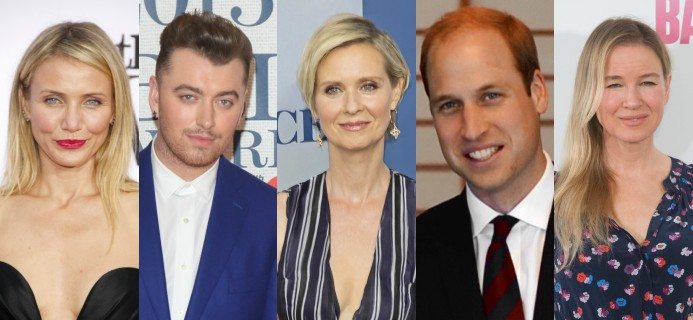 Musician, Sam Smith told US Weekly that he too suffers with rosacea while it has been rumoured that Cameron Diaz and Renee Zellweger have it too and Prince William could have inherited the condition from his late Mother, Princess Diana.
So, true to the normal Healthista form, we decided we needed to find out exactly what rosacea is and how we can treat it.
What is rosacea and how do I know if I have it?
Rosacea is a long term skin condition that can be controlled to some extent but can't be completely cured.
Rosacea is a long term skin condition that can be controlled to some extent but can't be completely cured. In 2011, one study found that almost half of UK adults reported symptoms of rosacea to their doctor and although it normally occurs after the age of 30, Dr Tabi Leslie, London dermatologist and spokesperson for the British Skin Foundation, says that there has been a rise in younger patients.
Typically, rosacea affects the face and can be characterised by flare-ups and redness on the cheeks, nose, chin and forehead. If left untreated, bumps and pimples can develop, and in severe cases, the nose may grow swollen and bulbous.
What causes rosacea?
Although it is common that rosacea runs in families, Dr Tabi confirms that a genetic link hasn't been established and instead, rosacea is much more associated with environmental and lifestyle factors.
Lex Gillies blamed her flare ups on her party lifestyle while she was at university, but soon she realised that they would occur daily, while Cynthia Nixon noted that her triggers were exercise, red wine and spicy food.
'We're not sure why, but rosacea is made worse by red wine, spirits, caffeinated drinks and spicy foods,' says Dr Tabi, 'all of those are on the increase along with increased exposure to other rosacea triggers such as sunlight.'
How can I treat it?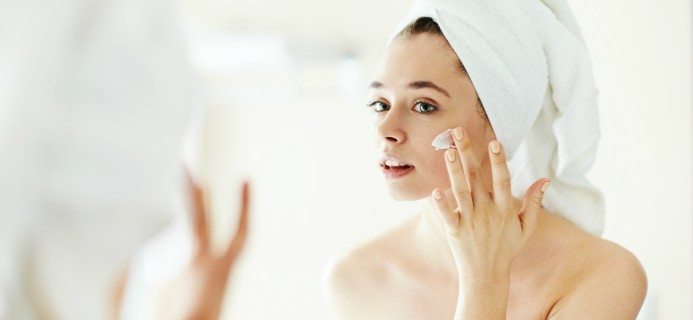 Currently there is no permanent cure for rosacea, but there are plenty of ways you can keep it under control.
If you find that you're flushing a lot or your skin is staying red between flushing episodes then your GP can prescribe an anti-inflammatory ointment called azelaic acid or antibiotics called tratracyclines that work in lower doses to reduce the inflammation.
Additionally, a new drug called bromonidine was licensed earlier this year and it is the first prescription treatment that targets skin redness of roscaea.  It restricts the dilation of blood vessels that cause redness and the effects last 12 hours.
A new drug called bromonidine was licensed earlier this year and it is the first prescription treatment that targets skin redness of roscaea
Laser treatments are also available to help control rosacea. They work as the light travels through the skin and is converted in to heat, clotting the blood and destroying visible blood vessels.
An ND:Yag laser can be used and that emits infared light at low energies in order to reduce redness without leaving white patches on the skin.
You can also use a course of Pulsed Dye Laser (PDL) which uses yellow light to penetrate the skin deeply.
A study published in November 2013 in The Journal of Cosmetic Dermatology compared both treatments and found 73 per cent of patients on ND:Yag laser had improvement after three sessions while 53 per cent of those on PDL saw improved symptoms after three sessions.
MORE: 6 popstars opening up about their anxiety
MORE: 5 breathing exercises for every type of stressed out 
5 skin care products that can really help rosacea
If laser treatments and medication aren't the route you want to take to help your rosacea, then here are five cosmetic treatments you can try.
La Roche Posay Rosaliac AR Intense, RRP £17.50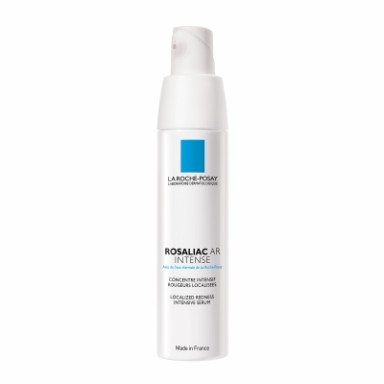 A serum that combines ambophenol, neurosensine and thermal spa water, to help those that have sensitive, dry and fragile skin that is prone to redness.
It helps to immediately reduce skin discomfort and is preservative-free, paraben free, perfume free and alcohol free.
Simply apply in the morning or evening to the areas that need it.
Eau Thermal Avéne, Antirougeurs Jour Redness Relief Moisturising Cream, RRP £14.50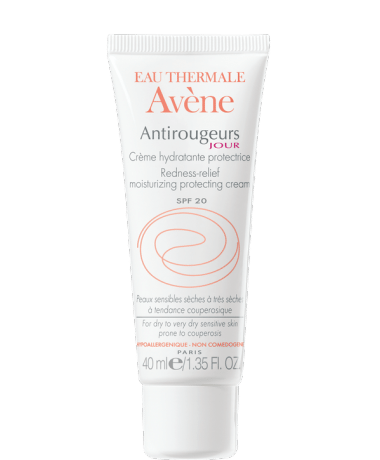 This moisturiser relieves redness by improving the micro-circulation. It's enriched with natural oils for your skins ultimate comfort and helps soothe as it is includes thermal spring water.
NeoStrata Redness Neutralizing Serum, RRP, £34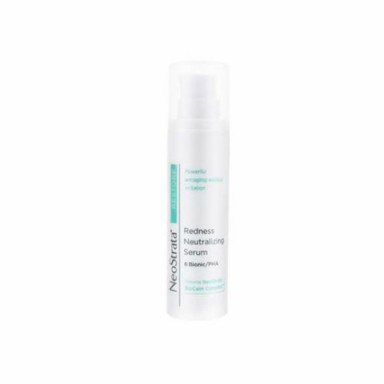 A brand new product that helps combat redness for anyone that blushes easily. The serum blocks the inflammation to decrease the triggers that cause redness. It has a light cooling effect which soothes and improves the skin while reducing the appearance of flushing.
It also has a bionic formula which helps to restore adn strengthen the skin's barrier.
Dermalex Rosacea Treatment, RRP £18.99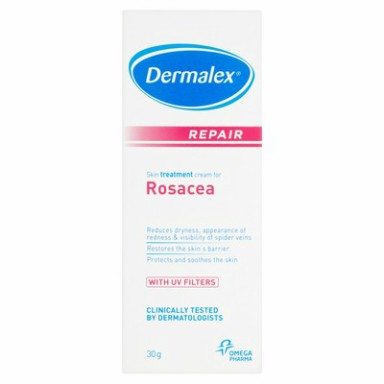 Clinically proven to treat mild to moderate rosacea symptoms Dermalex's unique tri-solve technology repairs and strengthens the skin's barrier function, creating a protective film against external triggers and reducing redness in the skin and spider veins.
Simply apply a thin layer twice a day to the affected areas. You can even wear under make up if desired.
KALME Chameleon Concealer, RRP £19.95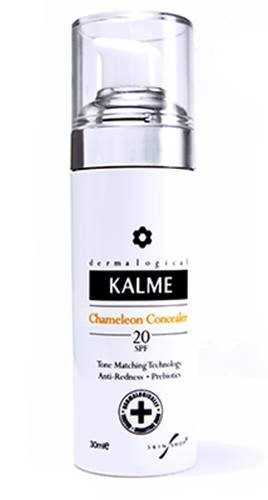 Chameleon concealer uses a new tone-matching and soft-focus technology for perfectly concealing skin that is prone to redness, spots, bumpiness and sensitivity.
The tone-matching technology allows the concealer to change colour as it's applied to match skin tone exactly.
It uses a basket of naturally active ingredients including a patented extract of caper buds proven to reduce redness and sensitivity by up to 70%, biolin, a skin prebiotic proven to repair and strengthen delicate skin and soline, a unique extract taken from sunflower oil proven to provide intense moisturisation and anti-inflammatory actions.