If you're going to give up sugar you might as well do it in a gorgeous destination. Kathryn Brierley of The Healthy Holiday Company has five healthy retreats to help you quit sugar and relax
With recent government advice highlighting the importance of cutting down our daily sugar intake, Kathryn Brierley, co-founder of health and wellbeing holiday specialist The Healthy Holiday Company, recommends her top five healthy and detoxifying holidays designed to help kick the 'sugar habit'. From a juice detox programme in Turkey, to an In:Spa wellbeing retreat in Morocco with gourmet healthy cuisine, who knew sugar-free living could be so glamorous?
1)      Juice detox at Sianji Wellbeing Resort, Turkey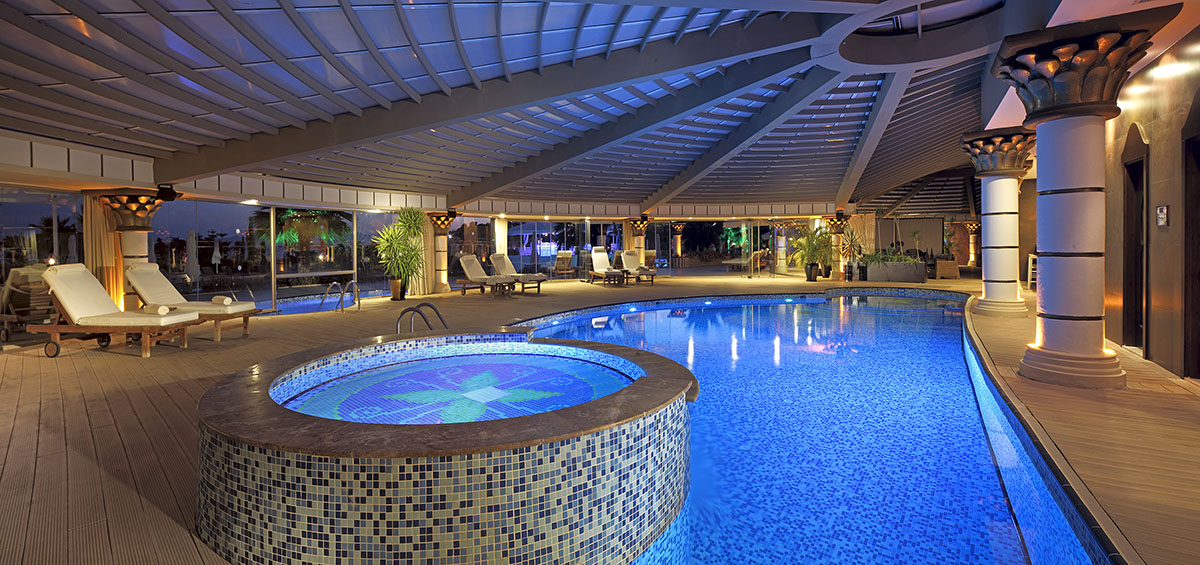 Head to Turkey for the ultimate detox at Sianji Wellbeing Resort – a stylish Bodrum base for those wanting to trial a more alkaline diet favoured by many celebs, including Victoria Beckham. The resort, which overlooks a tranquil bay with incredible island views, offers a specialist juice detox programme designed to flush out toxins and rejuvenate the mind and body. From a body analysis, to a detox specialist consultancy, you will leave totally au fait with everything sugar-free and healthy. Be sure to take the time to serve some aces down at the tennis courts, relax with a yoga or pilates session, stroll along the private beach, and treat yourself to pampering treatments at the spa.
This seven night juice detox is available from £955 per person based on two people sharing a suite. It includes a private consultation with a doctor, body analysis, detox specialist consultancy, an 'introduction to detox' seminar, all juices, detox salads, gourmet raw dishes and detox supplements, fitness classes, access to spa facilities (steam room, sauna, hammam, Thalasso pool) and private airport transfers.
2)      Fitness and detox in:spa retreat at Le Palais Paysan, Morocco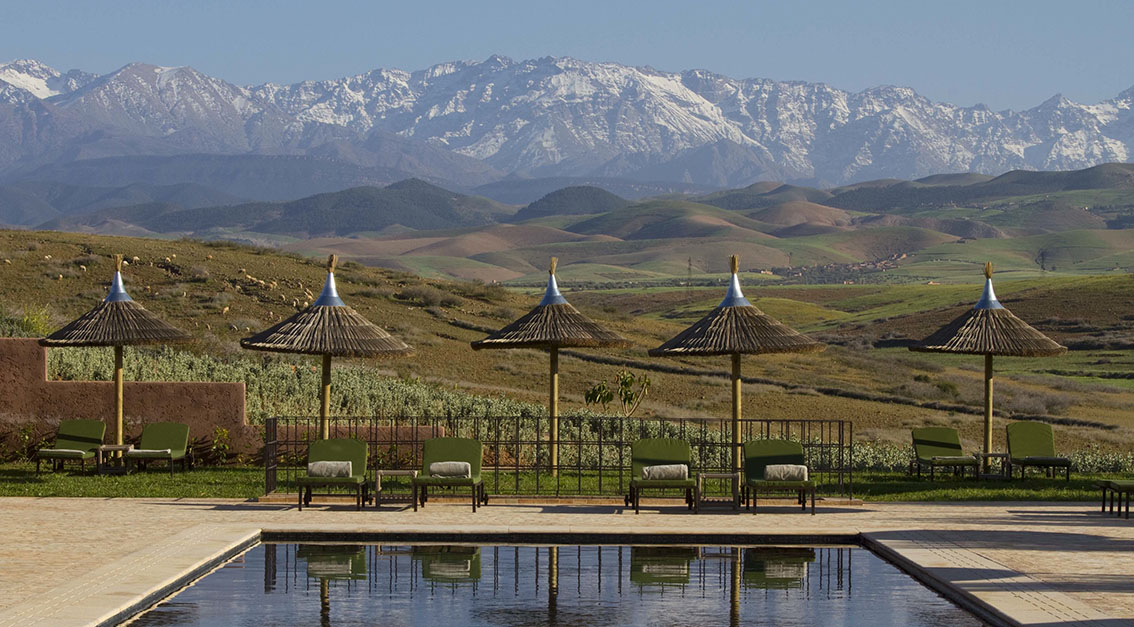 Escape to the Atlas Mountains of Morocco for an invigorating in:spa retreat at Le Palais Paysan  – a secret gem set amongst authentic Berber villages and olive groves. As the first luxury health and wellbeing retreat which has been going for over ten years, in:spa's successful formula  aims to motivate, revive and restore both physical and mental wellbeing, through a proven programme of exercise, yoga, relaxation and a gourmet detox diet – you'll even have access to an excellent team of a professional nutritionist and chef to teach you some clever ways to avoid sugar in your diet when you return. In your downtime there is plenty of opportunity to relax in the Jacuzzi, take a dip in the ever-so-inviting infinity-edged swimming pool and indulge in traditional Moroccan hammam treatments.
A week's retreat is available from £1,995 per person based on two people sharing accommodation on a full board basis. It includes daily yoga sessions, guided hikes and jogs, all yoga and fitness classes, a personal training session and personal nutrition consultation, a cookery demonstration, two massages, constant access to the in:spa team of experts and airport transfers.
3)      Juice detox at Aguas de Ibiza, Ibiza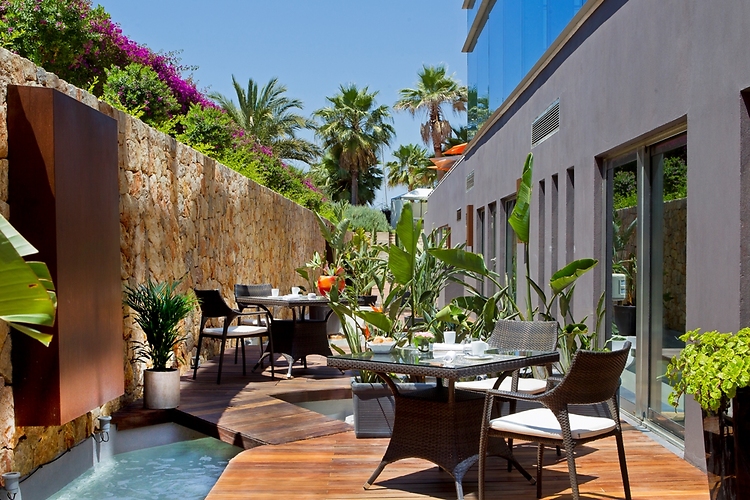 Who says Ibiza is just for partying and boozing? Head out on a six night holiday and cleanse your body and mind on a juice detox programme. Based at Aguas de Ibiza – a stunning, stylish hotel set in the tranquil marina of Santa Eulalia, the programme has been created to influence a healthier way of living. The alkalizing juice is made up of organic fruit and vegetables and has been proven to eliminate toxins, balance PH levels and improve your calorie burning system. It's not all diet and detox though; indulge in pampering treatments, practice your Pilates or simply relax by the plush pool.
This six night juice detox is available from £1,760 per person based on two people sharing a Deluxe Room. It includes detox juice (five juices per day), two wellness and nutrition consultations (beginning and end of programme), full body analysis, a pressotherapy treatment, a Universal Contour Wrap, a 50-minute massage, daily access to the fitness and spa facilities (including group classes) and airport transfers.
4)      Detox week at Shanti Som, Spain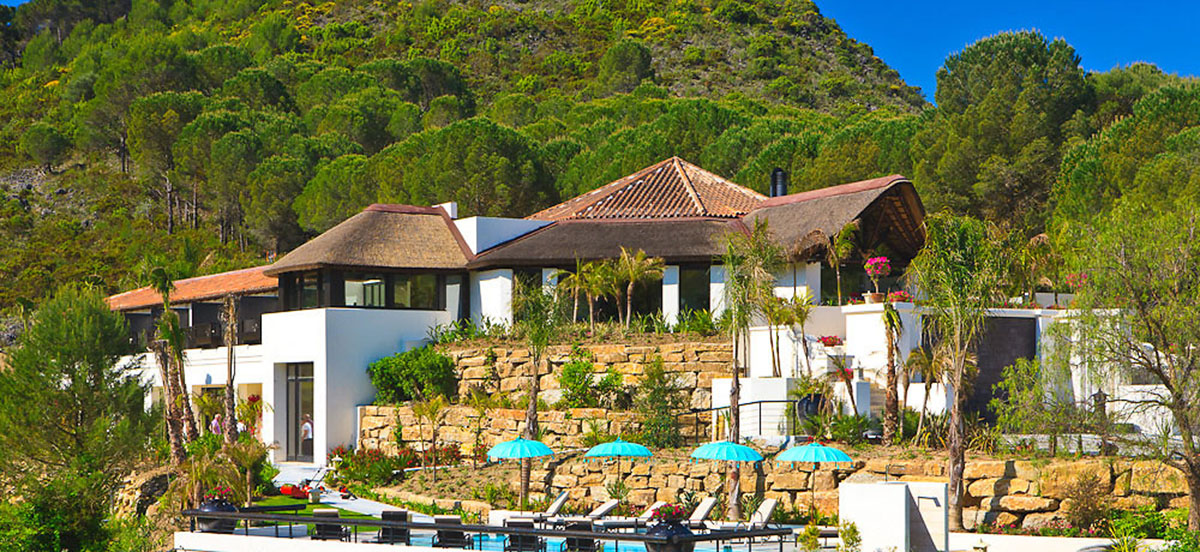 Get into sugar-free shape and escape to The Healthy Holiday Company's answer to a south east Asian retreat –Shanti Som is just a 2 hour flight from the UK and set in stunning Andalucian countryside surrounded by the Sierra de las Nieves Nature Park. The six night programme focuses on detoxifying and cleansing, as well as releasing unwanted toxins. From a menu enriched with functional enzyme rich juices and broths to yoga and meditation classes – the programme will kick-start your way into lower sugar intake and therefore healthier living.
This six night detox programme is available from £1,385 per person based on two people sharing accommodation. It includes pre-retreat detox guide, a welcome healthy dinner on arrival and breakfast on departure day, 5 days of juices and broths, daily yoga classes, complimentary use of spa and gym and airport transfers.
5)      Intro to detox at Kamalaya, Thailand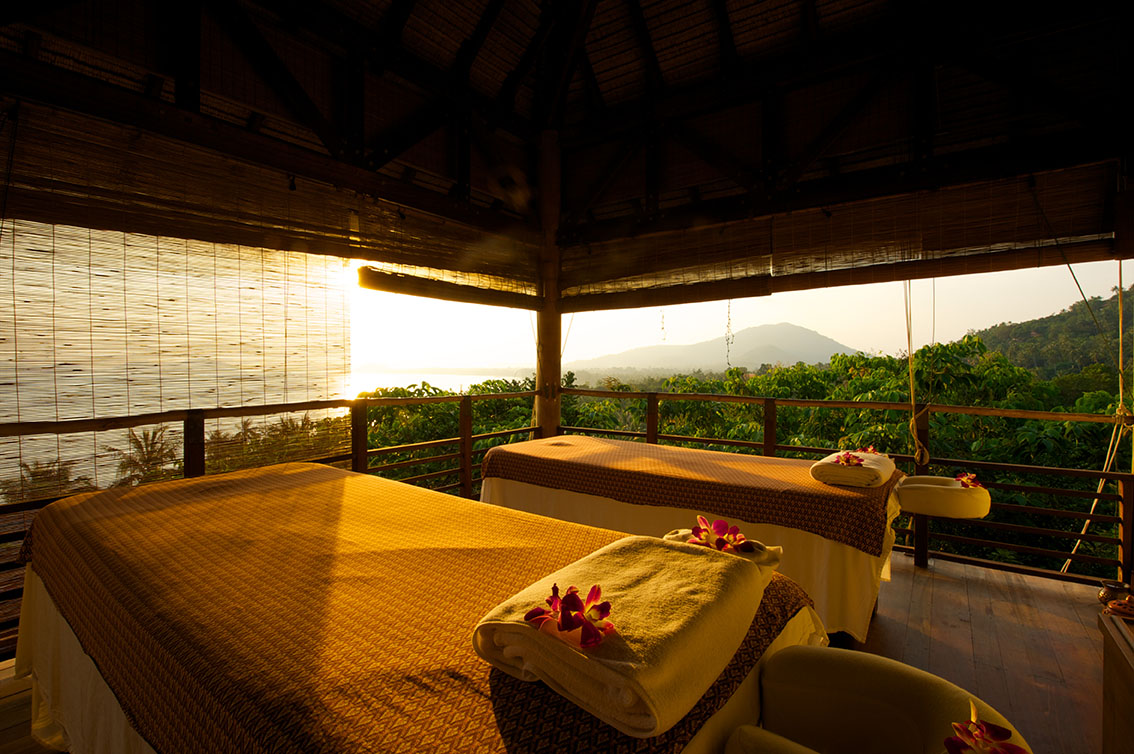 Escape to the Thai island of Koh Samui for a five night 'intro to detox' program at a tranquil holistic wellness retreat. Centred round a tiny cave temple where Buddhist monks used to meditate, Kamalaya offers an idyllic setting with an effective detoxification and cleansing programme.  Enjoy deliciously healthy detox cuisine as well as a range of holistic therapies from rejuvenating fitness classes to a herbal detoxifying body wrap.
This five night 'intro to detox' program is available from £2,410 per person based on two people sharing accommodation on a full board basis. Includes a body bio-impedance analysis, a wellness consultation, an oriental herbal detoxifying body scrub and wrap, a vital essence oil massage, use of spa and fitness centre, daily holistic fitness activities, a wellness gift pack, return flights from London Heathrow and all transfers.
Interested in any of these sugar-free and healthy holidays? For bookings and more information visit The Healthy Holiday Company or call 0208 968 0501.
Like this article? Sign up to our newsletter to get more articles like this delivered straight to your inbox.