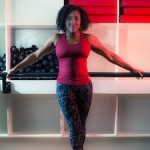 Give your girls some support. Kit Diva gives you the ultimate tried and tested guide to the best sports bras on the market.
I've always found searching for a decent sports bra a hassle and mainly because the ones that I have tried on are so damn uncomfortable and it seems that I am not alone. According to recent research carried out by the University of Bristol millions of women are put off by sport because they cannot find the right bra, and to add to that, one in five British women suffer pain or embarrassment caused by their breasts when exercising.
As alarming as those stats are I am not surprised because although a sports bra is one of the most important bits of kit an active woman can have, it its often the most neglected, with women either wearing the wrong size or, like the reports says, not even bothering to wear one at all. I've lost count of the amount of women that I've seen pounding the pavements or working out in a high-impact class all too happy to let the 'girls' roam free. Not a pretty sight for observers and even worse, potentially, for your breast tissue. I know it can be a pain trawling through the shops deciding what bra is suitable for you but worry not as I've done all the hard work for you with my ultimate, tried and tested guide to selecting the best sports bras on the market. Make sure you get fitted first so you know your size.
Best for: NATURAL LOOK
Berlei Running Bra, £32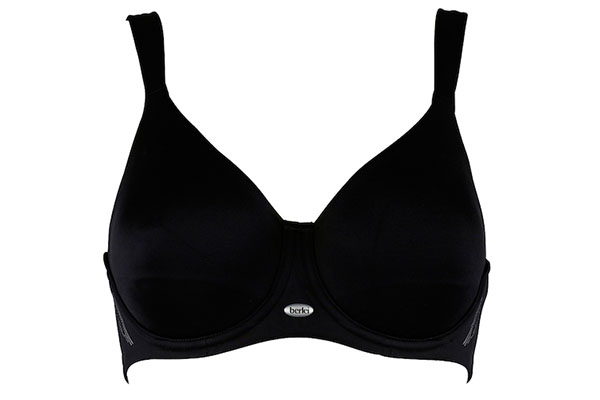 This 'Running Bra' from Berlei has got so much going for it that it's no wonder it's the 'Best Selling Sports Bra in Australia' and has been recommended as 'the best running bra' in The Sun and The Express. First of all it looks and feels like a regular every day bra, none of this strait-jacket-harness style type contraption that most sports bras seems to favour these days and it's easy to put on and take off too. In fact, Berlei say that you can wear it as normal bra even when you aren't working out, which I love. It has no hard corners or scratchy bit either, I tested this on a 25-minute sprint/jog session and it gave me full coverage and no bounce. Other key features include multiway straps, best of all it comes in a 32-38 B-FF size run oh and the price point is pretty impressive too.
Best for: RUNNING
Sweaty Betty Ultra Run Bra, £40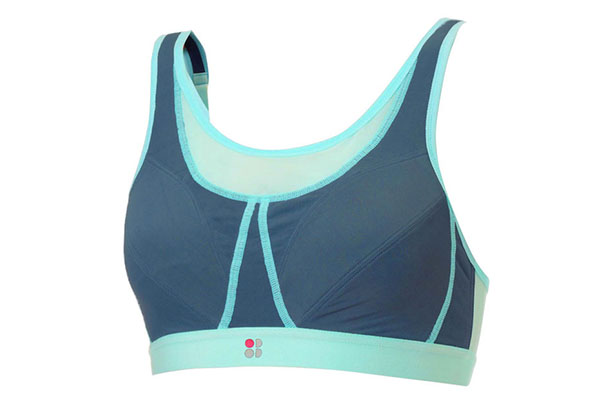 This high-impact bra from Sweat Betty comes in the 'encapsulated' type harness style that I really don't like. When I put it on for the first time I immediately felt something scratching me, which irritated the hell out of my skin and distracted me from my run because I kept thinking about how to stop the thing itching me. It settled after I wriggled around and did some adjustments and turned out to be not so bad when it came to minimising bounce. They fabric was nice and light too so I didn't feel weighed down after my workout, I also liked the way the fabric kept me nice and dry and lived up to its 'quick-drying' claims. Some flat seams would have made this bra a winner but the risk of chaffing makes it lose some points.
Best for: WEIGHT TRAINING AND LOW-IMPACT CARDIO
Striders Edge Engineered Compression Sports Bra, £35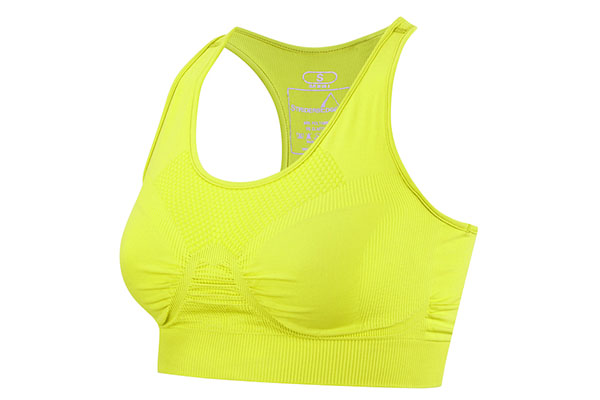 I tested this bra out during one of my tough weights sessions, I squatted, deadlifted and did a bit of spinning in it too and I loved it. This is more of a medium impact bra and although the information says you can run in it, I think that you would only get away with that if you had really small breasts. This bra has an engineered cup designed to mould to your form to give a comfortable fit, which it does perfectly. It's seam-free so there is no digging, scratching or rubbing on the skin and I love the colour, which gave an instant lift to my all black outfit. This bra actually comes in a whole range of colours so you can mix and match with any of your workout outfits. Its crop top design is made to been seen on its own, layered or worn over a high impact bra if you need more support.
Best for: STRONG SUPPORT
TLC Support Bra, £26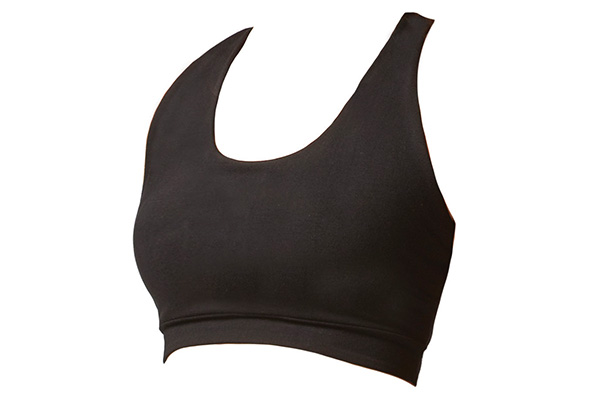 This support bra from TLC is a 'super-strength' doubled lined sports bra, which has been designed for extra strong support. I ordered the wrong size so couldn't test this out properly as it was just too tight around the rib cage when I put it on. I did, however, manage to see if the bras claim to give maximum coverage around the armpits works – it does!!! Armpit over hang is the bane of mine, and most women's lives when they wear a crop top or sports bra, it just doesn't look good. To be frank, it's depressing, so to find a bra that has been designed to stop things spilling out at sides whilst you work out is simply and works well as a base layer or underneath a tank.
Best for: DEFINITION
Nike Pro Women's Sports Bra, £22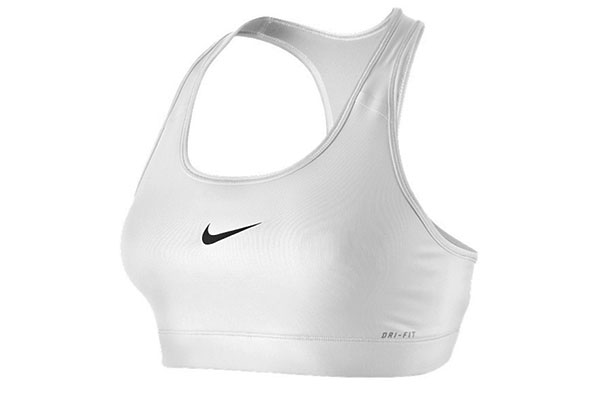 Nike has a few sports bras in their range and I know that they are planning to add some more new styles to their Fall 2014 collection, which is great news. For example, the new Nike Pro Rival Sports Bra claims to be the comfiest ever thanks to high tech fabric but it's lowe rcut design and moulded cups give a more feminine definition, according to Nike. But my training regime these days consists of a lot of strength training and I don't always need a full-on high impact sports bra. Just something that will stop the girls for flapping around but won't completely restrict my movements and the Pro Women's bra does the job. It's lightweight with just the right amount of compression to minimise bounce and has flat seams too so there are no scratchy, rough edges in this bra and it's clean design with the swoosh on the front ticks all the right fashion boxes to allow you to wear this in and out of the gym.
Best for: HIGH IMPACT
Shock Absorber Active Shaped Support, £28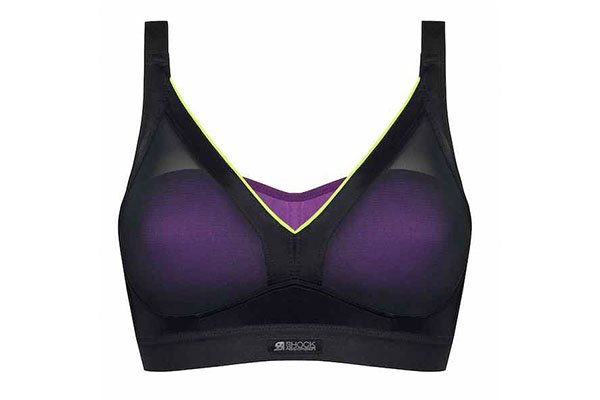 This bra was reviewed by healthista editor Anna Magee: 'I usually wear two sports bras as I am so paranoid about my girls during my workout. Also because I tend to do a lot of plyometrics (jumping) exercises and running so it can actually hurt if they haven't got much support.  So, when this came in I was excited as it has a supportive inner layer and thick straps. The best way to describe wearing it is more like a harness than a bra, which I am quite happy with. I can even get away with wearing only one bra now! The plus is that it looks quite lovely under my kit with the fluorescent trimming. The 'Active Shaped' means the supportive cups inside the bra give your boobs a rounded and sexy look, if that matters to you, as you workout. Good value and a nice-looking functional piece of kit.'
Thelma Mensah is personal trainer, founder of the uber-cool blog kicksandkit.com and Healthista's Kit Diva blogger 

Read Thelma's strength training challenge blog
Like this article? Sign up to our newsletter to get more articles like this delivered straight to your inbox.