Welcome to the NEW Healthista series featuring 30 days of weight loss tips with Nutritionist Rick Hay. Discover why taking a supplement for hormonal regulation can help you reach your weight loss goals
Today's video is about the importance of hormonal regulation for weight loss. For example, the stress hormone cortisol has been shown to lead to more visceral fat or fat around the tummy .  
Ricky Hay suggests taking a supplement containing methionine and choline to help cleanse the liver. Excess hormones can become stuck in the liver if its not eliminating properly.
One study from 2011 found that methionine supplementation increased fat burning by 12 per cent. Studies have also shown that choline can have an effect on suppressing appetite.
TRY: BioCare HEP 194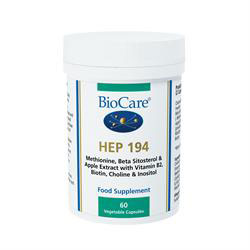 Rick Hay says: 'If you've been trying to lose weight but it's proving to be a little bit stubborn you can try looking at hormonal regulation. The key to hormonal regulation is the liver. I've chosen a BioCare product that I really think will help you improve liver function. It has an amino acid called methionine and also  choline. They are both going to help hormonal regulation through the liver but the methionine can also help with creatine production which means you will get a higher muscle to fat ratio and help with toning.  There are also some B vitamins in there and those B vitamins are going to help with the nervous system. A nourished nervous system means a calmer nervous system, leading to improved weight loss. If you are stressed out it is harder for the body to metabolise fat, the body will become distracted with the nervous system because of the adrenaline and cortisol produced under stress. More adrenaline and cortisol means more weight around the middle.'
Available for £11.60 for 60 capsules, from the Healthista shop
Rick Hay is an Anti-Ageing and Fitness Nutritionist with many years clinical experience in nutrition, naturopathy, botanical medicine and iridology. He specializes in obesity treatment and weight management. He writes a regular Natural Health and Fitness Blog for Healthista. Find out more at rickhay.co.uk. Follow Rick on Twitter @nutritiomalphys
READ MORE
The heart health supplement proven by science
5 symptoms of vitamin D deficiency even doctors miss
What is the best probiotic pill? If you're looking for one, read this first