Welcome to the NEW Healthista series featuring 30 days of weight loss tips with Nutritionist Rick Hay. Discover why having a nutrient powder for better sleep can help you reach your weight loss goals
Today's tip is about the importance of getting enough sleep to losing weight, maintaining a healthy weight and regulating appetite. Countless studies have shown that specifically, not getting enough quality sleep increases our appetites and this academic review of the evidence goes so far as to link the global obesity problem with the corresponding drop in sleep average hours we sleep for in Western countries!  Although the reasons are not exactly clear, it appears that lack of sleep upset the body's balance of appetite regulating hormones, one of the reasons why after a bad (or short) night's sleep you often feel famished.
We developed Night Food at Healthista as a food-sourced powder that is rich in powerful botanicals and nutrients  that have a fast-acting effect on the nervous system, calming the nerves pre-sleep with no morning drowsiness. It's rich in L-Theanine, which helps calm anxiety and that 'tired-but-wired' feeling, camomile, ginger and passiflora which help soothe the nervous system and cinnamon which balances blood sugar to help you stay asleep once you nod off. Take a 7g scoop full in a little juice or water 15–30 minutes before bed. To find out more about the science behind the ingredients in Healthista's Night Food, click here.
TRY: Healthista Night Food £18.95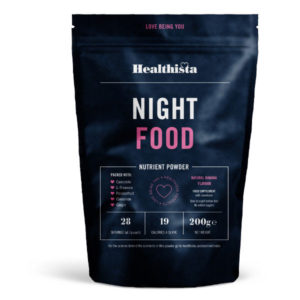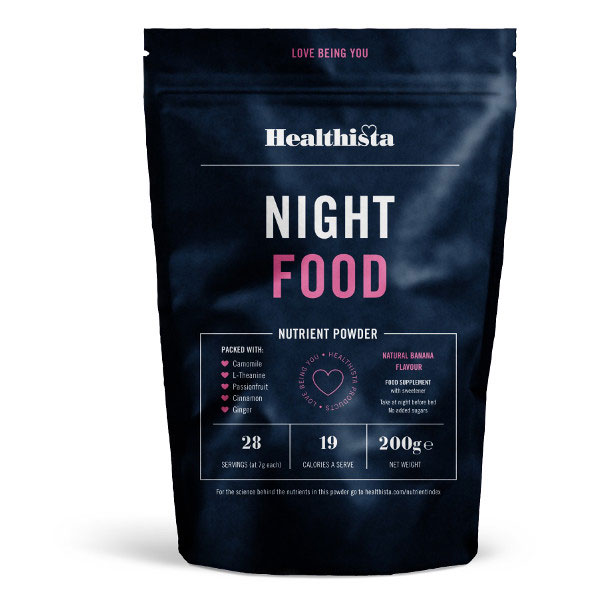 Rick Hay says: 'If you're not sleeping properly and not getting sufficient rest, this will adversely impact  your weight loss goals. It's really important you get sufficient sleep, which is why I formulated Night Food for Healthista. You just put it in a smoothie or a juice, take it before bed, one teaspoon or seven gram scoop full is enough. This will nourish the nervous system, creating a better nights sleep. When you sleep better your nervous system is more under control and your body will respond better to other tasks it has to do. If you're not sleeping well you can gain weight around the middle more. It has L-theanine, which is an amino acid and creates alpha waves in the brain, leading to good mood. There is also passionfruit and camomile, both of these ingredients calm the nervous system. If you are less stressed your body will not keep as much fat around the middle and this will help you to metabolise that fat and help towards that weight loss you are after.'
Available for £18.95 for 200g, from the Healthista shop
Rick Hay is an Anti-Ageing and Fitness Nutritionist with many years clinical experience in nutrition, naturopathy, botanical medicine and iridology. He specializes in obesity treatment and weight management. He writes a regular Natural Health and Fitness Blog for Healthista. Find out more at rickhay.co.uk. Follow Rick on Twitter @nutritiomalphys
READ MORE
The heart health supplement proven by science
5 symptoms of vitamin D deficiency even doctors miss
What is the best probiotic pill? If you're looking for one, read this first