Caring for the planet and loving your skin can go hand in hand. All it takes is educating yourself on what toxic and cruelty free products are out there. Healthista answers 10 burning FAQ's plus 19 product recommendations
The importance of cruelty free and toxic free beauty has never been more popular and in demand. Savvy, urbanite consumers are switched on more than ever when it comes to investing in companies that do right by the animals, their people and the planet.
Brands now have to be consciously mindful and transparent when out comes to their products and customer satisfaction.
Remember, every time you endorse something with your hard earned cash, you are funding and allowing it to continue its practice.
It is super easy and extremely accessible to make the switch so what's stopping you? Opting for toxic and crueltyfree beauty products is not only better for your overall health and your skin but it's also better for the planet and all of its inhabitants.
So, why should we all be making the switch to cruelty free products?
Ethics – animal testing is cruel and unnecessary.
You will be supporting improved business practices and doing your bit to help the planet.
Cruelty and toxic free products are healthier and safer for your skin and health.
You have the power to create a change for good.
Healthista wanted to take a deeper dive into the beauty products that you should be purchasing, by learning what she should and shouldn't be putting on our skin.
Dr. Paula Morgan, is a board-certified dermatologist and medical advisor for BetterGoods.org –  an independent organisation that audits the ingredients in for safe care products.
As a clinician, Paula has worked with many people suffering from skin and scalp issues directly linked to the products they use every day.
For many people with skin issues, simply swapping out their products for cleaner options makes a huge difference to their symptoms.
When researching the topic, Paula discovered that many products we use on a daily basis are having an affect on us that we are totally unaware of.
In a bid to help spread the message and help people choose safer products, Paula answers some key FAQ's surrounding how to buy safe beauty cosmetics…
Question #1 What toxins in products should we avoid or look out for & what are their dangers?
The number one ingredient I'd recommend looking out for is parabens. These synthetic preservatives have been linked to cancer, and are found in a large percentage of breast cancer samples.
There are much safer alternatives and many brands are moving away from them.
I also recommend avoiding any product with chemical SPF, often found in your sunscreen. Chemical UV absorbers have been found to absorb into the bloodstream, where they accumulate and have unknown effects on the body.
Alternatively, mineral sunscreens that use the ingredients zinc oxide and titanium dioxide physically sit on the skin and reflect the suns rays, and will not absorb into the bloodstream.
READ MORE: 7 environmentally friendly product swaps you didn't know you needed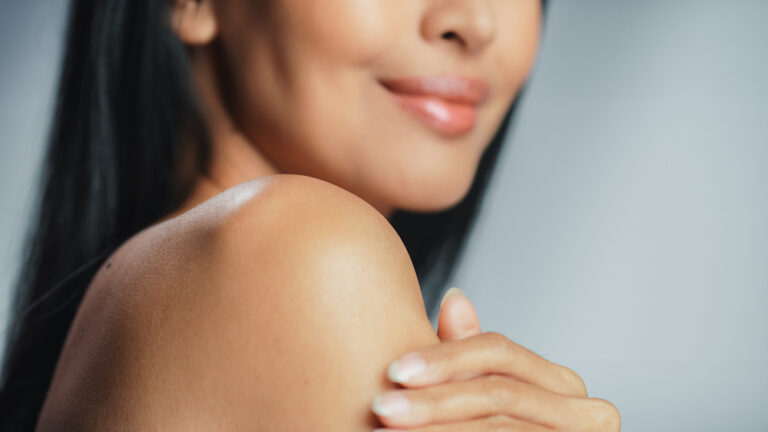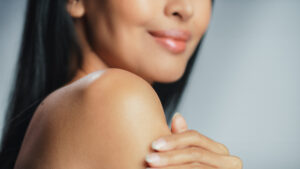 Question #2 How do we know if the product contains toxic ingredients?
Doing your own research is key if you want to avoid toxic ingredients. We must educate ourselves on which ingredients should be avoided in the first place.
Question #3 How can we educate ourselves on using non-toxic products?
At Better Goods, we regularly write on the topic and have many guides and informational resources for people who wish to avoid non-toxic products and lead a healthier lifestyle. Whether you're a beginner or have experience shopping for non-toxic products, it's the best resource.
Question #4 What certifications and symbols should we look out for on products?
Organic certifications are a good place to look. In the United States, the USDA certifies products as being organic. If you're looking at a product that claims to be organic but you don't see the USDA certified organic logo, be aware that the product might not actually be organic.
Symbols like the PETA and Leaping Bunny logos signify that the products are not tested on animals, but this in no way means that the products are safe or non-toxic.
READ MORE: Made In Chelsea's Lucy Watson talks to Healthista about being vegan and her new cruelty free lipstick range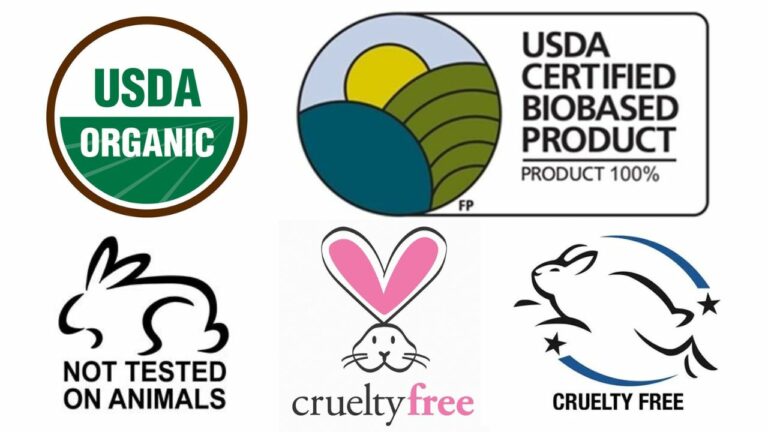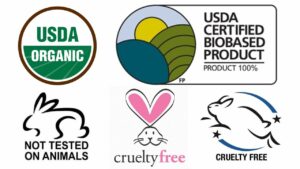 Question #5 Why is it so important to avoid toxic products and shop toxic-free?
We're only just starting to realise the negative impact of the toxic ingredients  found in our products.
There are ingredients used in everyday products that can harm our bodies in many ways, such as disrupting our reproductive system, causing allergic skin reactions, lowering IQ in children, and even potentially causing cancer.
Not only that, but many of these ingredients are also toxic to the environment, so by using them we're not only harming ourselves but aquatic life too as these ingredients find their way into our water supply.
Question #6 How bad are toxic products for skin?
Contact dermatitis is a common ailment often triggered by the ingredients in skincare products. This condition is a rapid onset skin irritation often resulting in redness, rashes, itching and sometimes even pain.
Another example is shampoos with harsh sulphates, which can dry and damage the hair over time, resulting in limp, lifeless looking hair.
READ MORE: In what order should I apply my skincare products?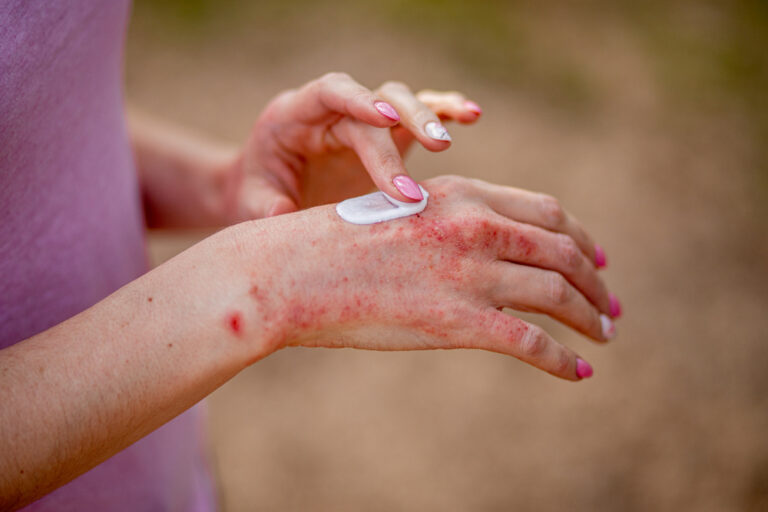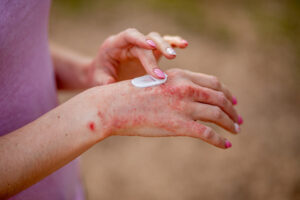 Question #7 What are the long term health risks associated with using toxic products?
Long-term studies on the potential risks of toxic products are few and far between.
However, there are many studies linking toxic ingredients to adverse health effects, and although in many cases there's no concrete proof that the long-term use of a specific product will cause cancer, my philosophy is that if we can avoid them, why not do that and ensure we stay safe?
Question #8 What are the best apps that tell you if a product is toxic-free?
Better Goods is the best resource for finding products and understanding if they're clean.
We analyse every ingredient in a product, referencing studies and publicly available information to audit them and give them a rating based on their safety.
Question #9 How can we help spread the importance of toxic and cruelty free beauty?
Do your own research and then tell all of your friends and family about it. It's important not to be preachy – don't tell them they're doing something wrong, but rather tell them about your own experiences and research.
No one wants to be told they're doing something wrong, or buying the wrong products. Lead by example, and you'll be able to spread the word.
Like this article? Sign up to our newsletter to get more articles like this delivered straight to your inbox.