From skincare tips and hangover hacks to CBD lubricants and anti-chafe balm, we pick 20 of the best tried & tested summer essentials 
Summer season has finally arrived in the UK, and this year, we are free to roam and enjoy life to the full. In no particular order, here are our summer essentials, handpicked by the Healthista Team…
Dresses, skirts, sleeveless-tops and of course swimwear – there are many reasons to have smooth, hair free legs during the summer. But finding the right razor can be a pain – literally. Razor bumps and shaving rash is no fun, especially when you want your skin looking tip top.
The Friction Free Shaving full set will ensure you have smoothest of legs every day. With premium quality blades that use a diamond carbon coating, FFS ensures an extra sharp blade that can remove the most hairs in a single stroke, reducing the number of times you need to go over the same area more than once.
premium quality blades that use a diamond carbon coating
Not only that, but they're also designed with the woman's body shape in mind, the pivoting head ensures they can adapt effortlessly to the natural contours of the body and easily reach tricky areas.
The full set includes the brand's award-winning metal women's razor, available in an array of beautiful colours and if you wish, a personalised engraving with their name.
The box also comes with a pre-shave scrub, shave cream, post-shave balm, four diamond-coated blades, a handy shower hook, travel pouch and a blade cover. What else could you possible need for smooth leg goals?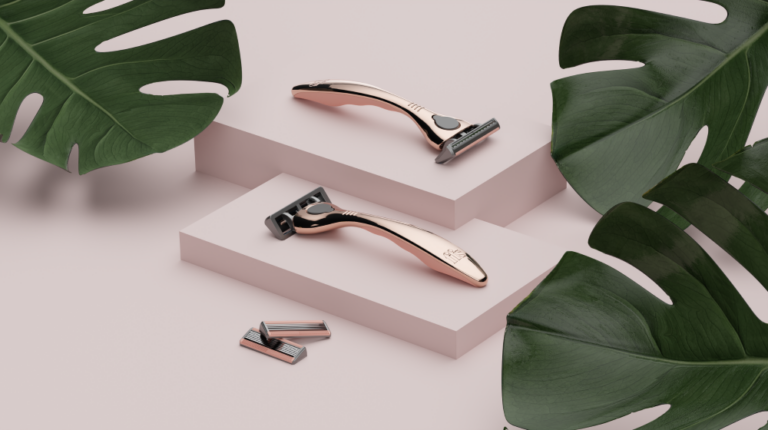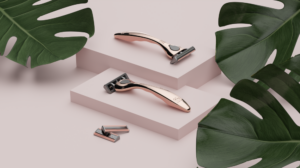 Healthista are obsessed with Waterdrop water bottles. We can never decide which ones we like more, the glass bottles or the steel bottles. Why? Because they are all so darn pretty!
Plus having a water bottle that is THAT good to look at will probably mean you drink more water, and you'll also be reducing your carbon footprint. With waterdrop® you save up to 98 per cent of plastic and CO2 compared to conventional plastic bottles.
All Waterdrop water bottles are available individually or in personalised sets.
READ MORE: Dehydration symptoms? 5 signs you aren't drinking enough water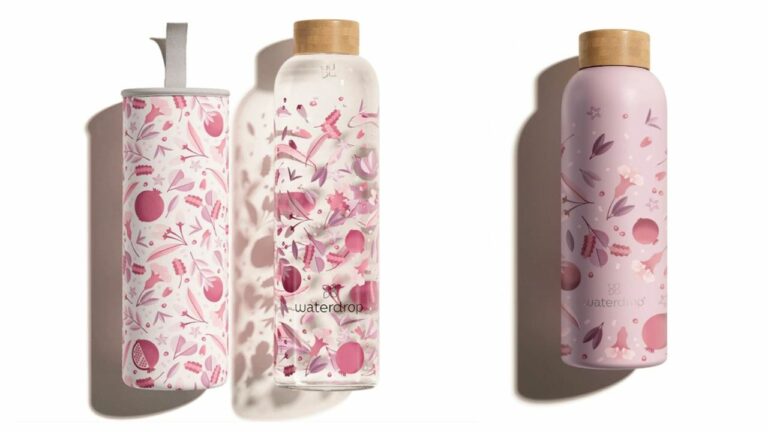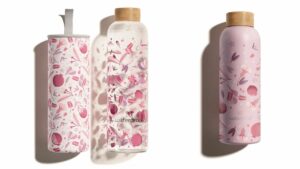 Climate Veil – tinted SPF, available in four shades combines high tech anti-ageing ingredients such as polyphenol-rich Lingonberry stem cells and hyaluronic acid, with reef safe, non-nano mineral-based zinc oxide to deliver a lightweight broad spectrum protection against UVA and UVB rays.
The best of British – award-winning natural skincare handmade with love in small batches, to ensure freshness of the precious antioxidants in their natural oils, butters and extracts. Vegan, cruelty-free and eco-friendly. Their product range covers everything from skin, body to hair.
Summer nights are all about unwinding and relaxing and there is nothing better than to unwind your senses to a room full of exquisite natural aroma's, along with some good wine of course..
Owen Drew is a natural, luxury fragrance brand, made in England using the most finest natural soy wax and essential oil, made entirely by hand using traditional artisan methods. Sustainable vegan, cruelty and toxic-free, powerful fragrances from candles to room sprays, giving your home that extra luxurious bliss.


Late nights, too many Sangrias and hours of basking in the sun are all the things so many of us like to enjoy during our time off in the summer. Frustratingly, these simple pleasures can play havoc with our skin.
Whether it's breakouts from the heat and layering on sun cream or dryness and sensitivity from the sun, it can cause our skin to look a little parched.
Treat dehydrated, spotty and sun-parched skin with INUR – a new skincare range that has been cleverly formulated with some key nutritional ingredients that support the overall health of your skin. These include aloe vera, matcha green tea, AHA, prebiotics and probiotics.
the active superfood ingredients penetrate into the deep layers of the skin
INUR have a range of night shots and a sleep mask that you apply before you go to bed, which work overnight to repair and replenish moisture lost in the skin, as well as rebalancing the skins microbiome (just the same as you have in your gut a balance of good and bad bacteria) to help reduce sensitivity and breakouts.
You mix the Renew Sleeping Mask, £32 with your chosen night shot and apply it after cleansing your skin. Then, whilst you sleep, the active superfood ingredients penetrate into the deep layers of the skin, and in the morning, you will wake up with more hydrated, glowing skin.
READ MORE: Melasma, freckles & SPF – 6 ways to care for your skin in time for Summer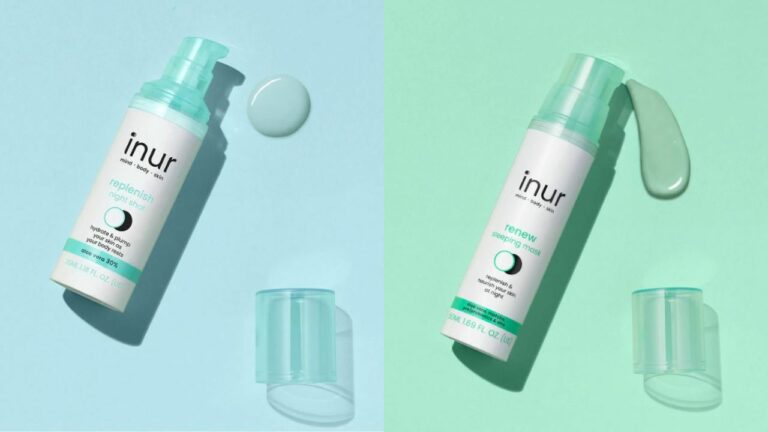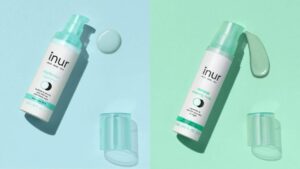 Travelling and long car journeys often mean grabbing overpriced junk food on the go. It also often results in long waits at service stations and running around the place frantically in search of a healthy snack to consume.
Cut the crap and stay on track with FOGA. We couldn't be happier that the brand have created a range of instant smoothie powders and the amazingly helpful FOGAmatic USB charged portable blender that you can use to make an instant smoothie anywhere and everywhere – be that a tent in a field or stuck in a traffic jam on the motorway.
make an instant smoothie anywhere and everywhere
The  powder just needs to be added to water to transform into a delicious healthy smoothie that takes a matter of seconds. They are vegan, gluten free, made with organic freeze-dried fruit and no added sugar.
Each blend (there are 20+ flavours to choose from) contain all your essential vitamins and minerals to charge you up and power you through the day. A much healthier and time saving solution for you than a service station stop off.
READ MORE: Feeling hangry? 7 ways to control your hunger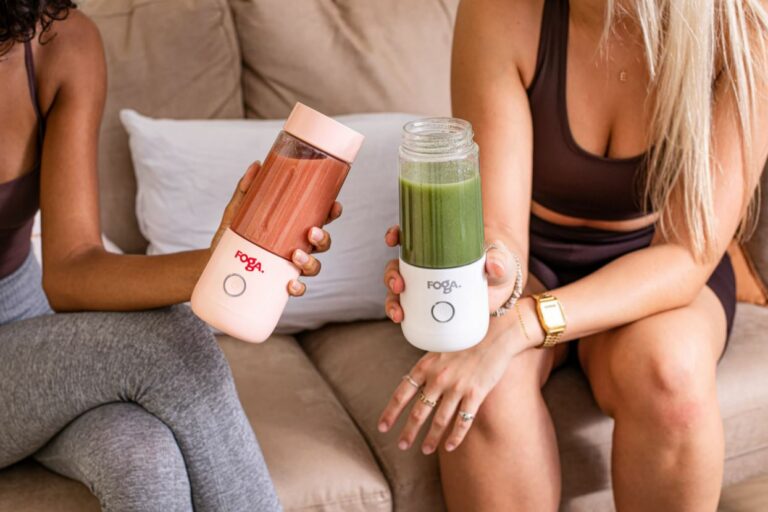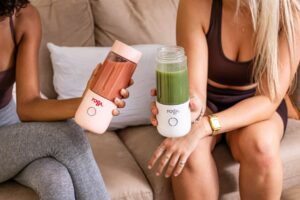 Okay people – hear us out – it's time to move your Brita's to the side and invest in ZEROWATER – a water filter that gives you the control over your water quality.
ZeroWater filters are superior, like nothing out there, putting your water through a patented five stage filtration system, reducing 99.6 per cent of all total dissolved solids in your drinking water and delivering you with the most purest tasting water in minutes.
The filter removes metals, salts, pesticides and organic compounds and even comes with its own water meter which gives you a clear reading of the purity of your water and helps you navigate when the filter needs changing.
They also come in all shapes and sizes to suit you and your available space.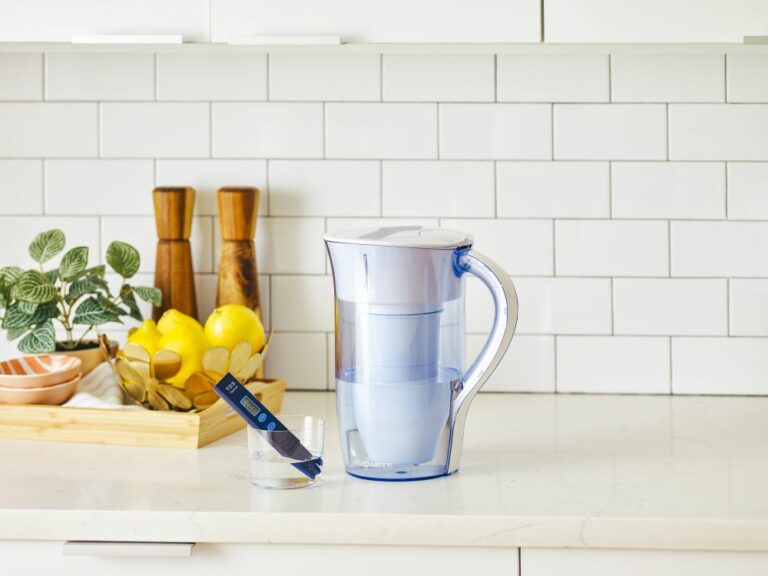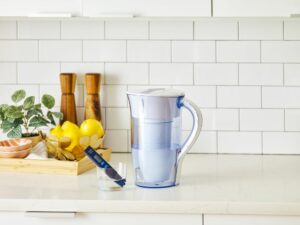 Keep it cool ladies and also share with your gents. This little miracle balm will soothe that chafe with Aloe Vera, Camomile and Rosehip loving goodness.
Whether you waxed, shaved or just had an intense workout session – this is your saviour in a tube. Especially during the summer months – it's important to keep the skin cool, protected and friction free.
Tight, firm, soothing luxury, exactly what the skin doctor ordered. The sun can be dehydrating, so it's always wise to keep the skin extra moisturised an protected during the summer months.
This super hydrating formula includes meadowfoam and rice extracts to help protect against dehydration, and the alaria esculenta extract works together with crowberry extract, to help reduce collagen degradation.
Antioxidant rich with rosemary, patchouli and cell renewing with Papaya enzyme giving you that supple, soft skin; boosting its collagen production making it extra alluring to the squeeze of a lovers hand.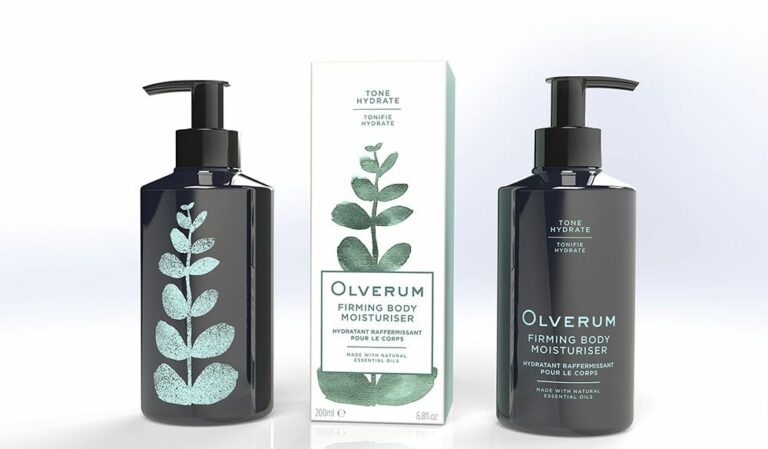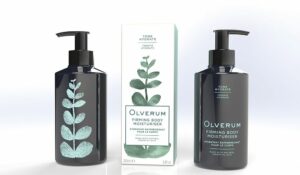 We love everything Weleda and this hydrating mist is an essential summer handbag necessity.
If you're feeling hot and bothered this refreshing facial mist, freshens the skin and boosts moisture. It is long-lasting, light, absorbent and thirst quenching for instant hydration.
Not only is it mattifying, it's also smoothing and totally natural, infused with active botanicals such as prickly pear cactus extract, aloe vera, cooling witch hazel and green mandarin pure essential oil.
Colds and flu suck at any time of the year, especially in the summer when we want to get out, be social and have fun. It doesn't seem so bad staying in with a box of tissues, a ginger and lemon tea and Netflix when it's cold outside, but when the sun is shining, no thank you.
Our immune systems are challenged all day every day, and continually have to fight off viruses and bacteria from making us sick. Sometimes when we travel to a new location, go on aeroplanes where they are full of germs, or take time off to relax, our immune systems just need that extra TLC to keep us on top form.
Bee Prepared Capsules are formulated with immune-supportive plant-based ingredients
Taking supplements is a really good idea if you are prone to summer viruses or tend to get an upset tummy when you go on vacay.
The Unbeelievable Bee Prepared Capsules are formulated with immune-supportive plant-based ingredients such as olive leaf and acerola cherry to help the body fight viruses, as well as high levels of bee propolis, which is an effective antibacterial tonic.
Take 2 capsules daily when you are feeling run down to keep your immunity strong, and each day for a week before you travel.
READ MORE: 5 natural ways to boost your immune system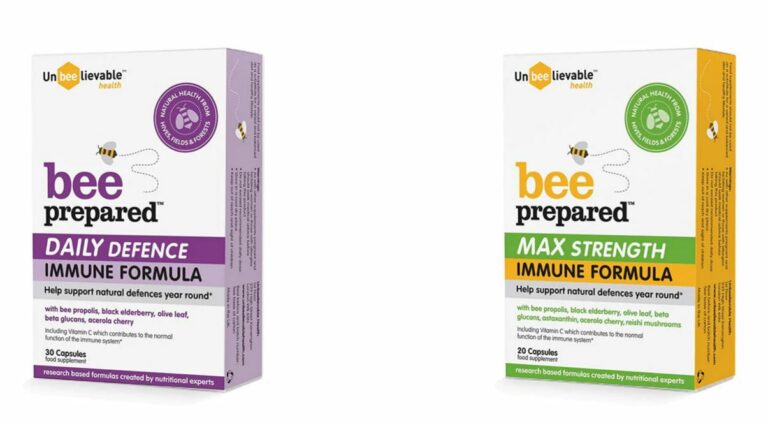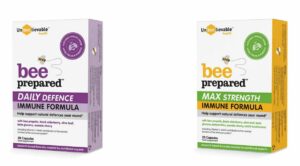 #12 MOJU Tropical Prebiotic Shots, £27.80
Ever feel more bloated in the warmer summer weather?
When you're dehydrated the body may hold onto water until the next time it is needed causing the dreaded water retention that can cause not only tummy bloating but also swelling in other parts of the body such as the ankles.
Not staying hydrated can also lead to constipation and further digestive discomfort.
'There are trillions of microbes that call your gut home and keeping them happy is integral to your health,' says Ross Austen, nutrition & research lead at MOJU.
daily prebiotic shots that support your gut health and your immune system
'The microbes have several functions; including making vitamins, maintaining a well functioning immune system, creating energy and may even improve your mood via the gut brain axis.
'Expertly created to support immune and digestive health by encouraging a healthier and more diverse gut microbiome, MOJU Tropical Prebiotic bridges the gap between flavour-first, plant-powered and gut friendly products'.
MOJU is your delicious way of getting around your gut health and keeping you hydrated – seven sensational mixes of home made cold pressed juices to delight your palate and cleanse your gut. A prebiotic drink that is refreshing to the senses and works a treat on the gut to get things moving.
Natural plant fibre, daily prebiotic shots that support your gut health and your immune system in an array of flavours that are low in natural sugar and pack a punch that is straight from the source.
READ MORE: THIS is how you improve digestion and help your bloated stomach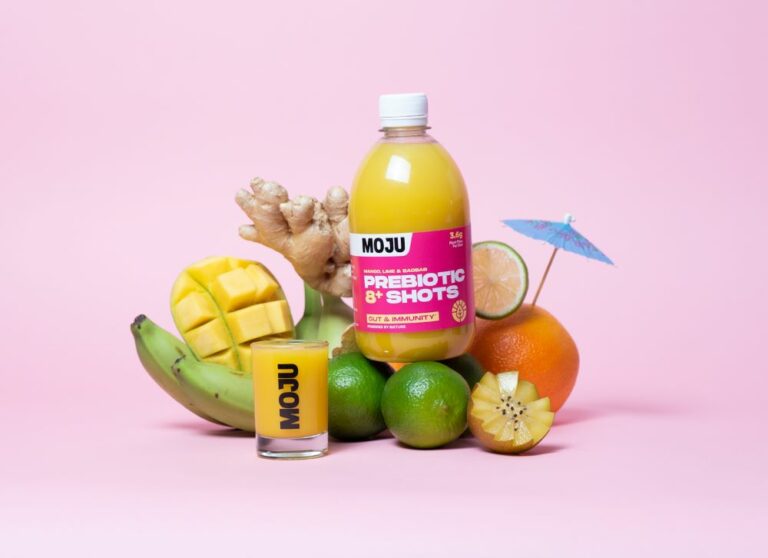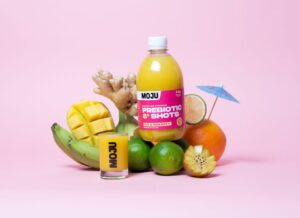 If you are looking for your next pair of summer work out shorts, look no further than these supportive, slimming and comfortable shorts from Lorna Jane.
combine a soft fold waist fabric so you don't get that annoying digging feel, along with that very essential moisture management properties. Light weight, stretchy and high rise for that ultra flattering fit.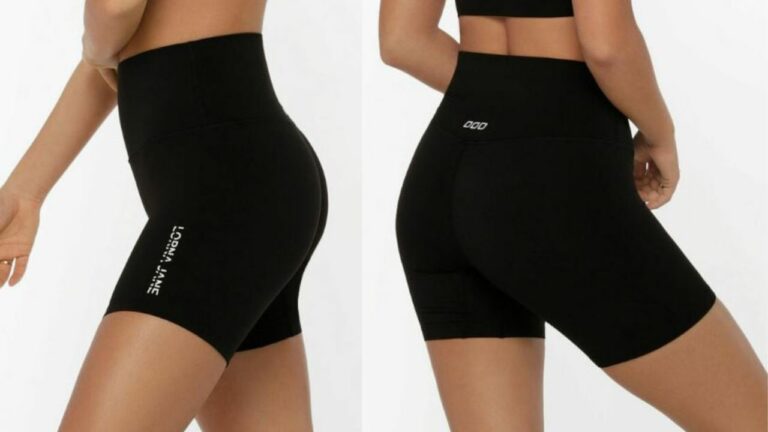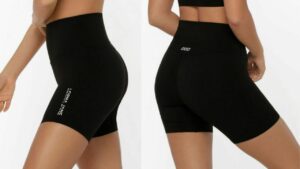 When it comes to travelling, most people settle for packing a manual toothbrush over their electric one – which can be annoying when you're used to the intense clean feel an electric brush usually provides.
Not only are electric toothbrushes bigger and heavier, they also need to be charged – which means losing yet more space in your travel bag to yet another charger.
That's why Sonisk have created a battery powered toothbrush with vibrating bristles that prevents decay, preserves the tooth surface and cleans even the hard to reach surfaces.
portable size means its perfect for slipping into a travel bag
Compact and lightweight, Sonisk Pulse's professional sonic toothbrush technology, antimicrobial protection and portable size means its perfect for slipping into a travel bag or keeping in your handbag.
With a 90-day battery life, changeable heads and only needing a AAA battery, this toothbrush is ideal for your travels. The toothbrush also comes with a neat travel cap too to keep your brush germ-free.
Check out Sonisk's website for more contemporary colours.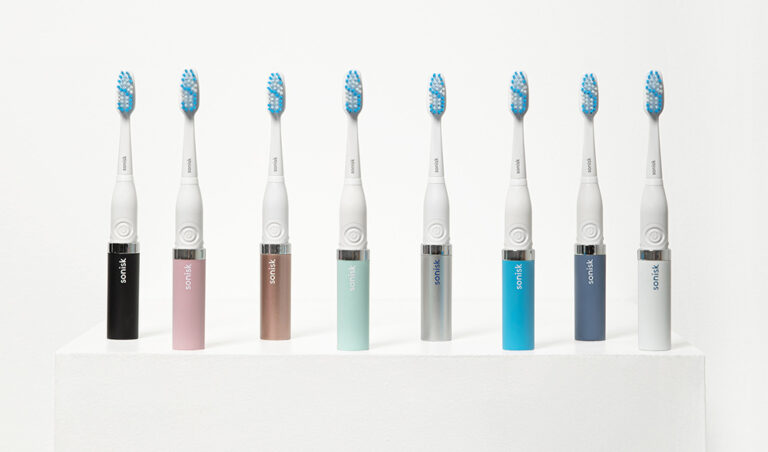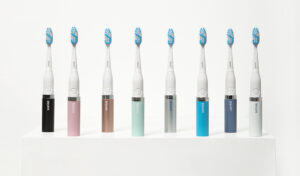 Ever found yourself in the middle of nowhere with a dead phone and no way to call an Uber? We've all been there.
But with a Rush Charge portable charger in your travel bag, you'll no longer be left stranded.
The Rush Charge Trident is a three-in-one small and compact (weighing 184 grams), portable charger that can be used to recharge smartphones (Apple and Android), tablets and other electronic devices on the go.
it comes pre-charged so it's ready to use right out of the box
Providing high-speed charging, it comes pre-charged so it's ready to use right out of the box. Then all you need to do is recharge your Rush Charge with the USB charging cable connected to the Trident.
A necessity for everyone and every bag, with pass-through technology it means you can charge devices and the Rush Charge Trident simultaneously.
Check out Rush Charge's website for other exciting patterns and colours. 
READ MORE: 11 travel essentials you didn't even know you needed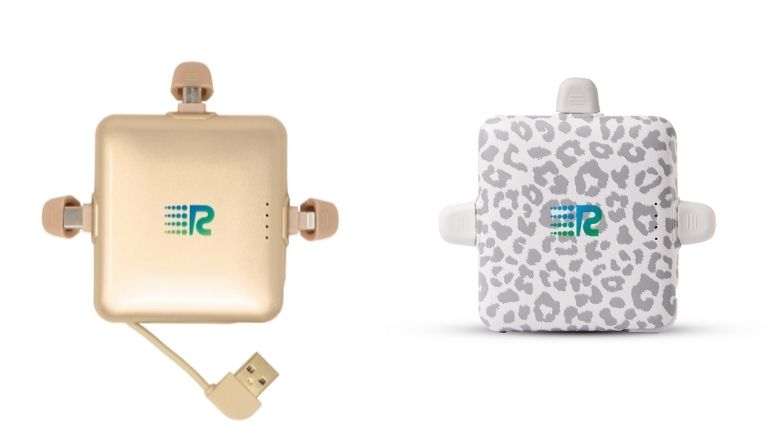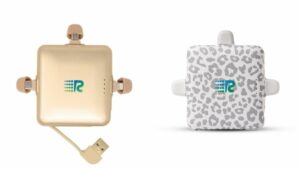 Smelly pits are not going to make you the most popular of people when hanging out with your mates, and even less popular with those 'potential mates' we might be spending the summer with.
However, if, like me, you're concerned about the cocktail of chemicals in many big brand deodorants, then you may have also had the challenge to find a natural deodorant alternative that will actually work, and smell good.
Keep your armpits fresh and free of chemicals
Good news, you don't need to sweat the small stuff on that issue anymore (excuse the pun), as we've taken the stress of it for you by working my way through most of the natural deodorants on the market.
Keep your armpits fresh and free of chemicals with Melon & Cucumber. It ticks the boxes for good scent, easy application, health and eco credentials and overall effectiveness to keep you smelling good.
Enjoy some summer 'self lovin' with LELO IDA WAVE – Lelo's latest launch is a dual stimulation massager that sure packs a punch, gentle yet super arousing, its motions will stir your inner oceans.
Boasting its WaveMotion 2.0 Technology, which mimics finger like motion, with an insertable tail that rotates simultaneously through all of its ten powerful pleasure settings, just lie back and let IDA do the work.
READ MORE: 7 best orgasm guaranteed sex toys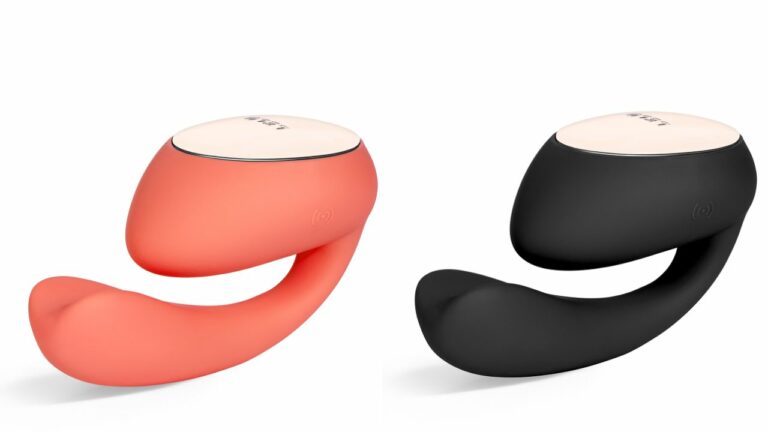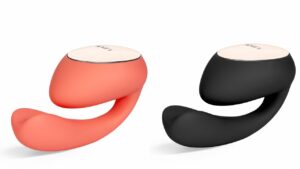 Having really good sex is always a great thing and at Healthista, we take the 'good' and 'great' part very seriously.
Over the years, we have spent a great deal of time discovering the best lubes, sex toys and positions to increase our chances of pleasure. So, when there's a new lube in town to try out, we are always happy to give it a go.
the CBD is there to improve overall pleasure
Oomf is a water-based lubricant with three significant benefits. Firstly, it looks great and not obviously like a lube – nice stylish packaging and no embarrassment to be had if your bag gets checked at the airport or you leave it on the side at the hotel when the cleaners come by – but aside the good looks, Oomf is completely natural and infused with CBD and prebiotics.
The prebiotics are added to help eliminate aggravating issues such as cystitis and BV, and the CBD is there to improve overall pleasure.
CBD helps to increase blood flow and make sex more comfortable, enjoyable and overall a better time. It can be used with sex toys and condoms.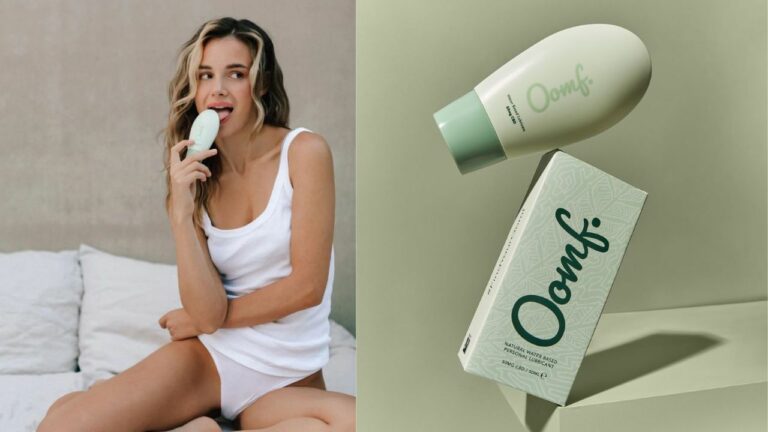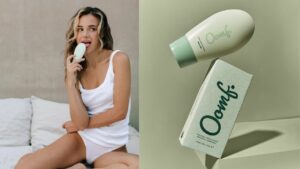 Also available to buy on Amazon.
Hands up, who feels a jittery-crazed mess after drinking too much strong coffee or energy drinks? You're not the only one.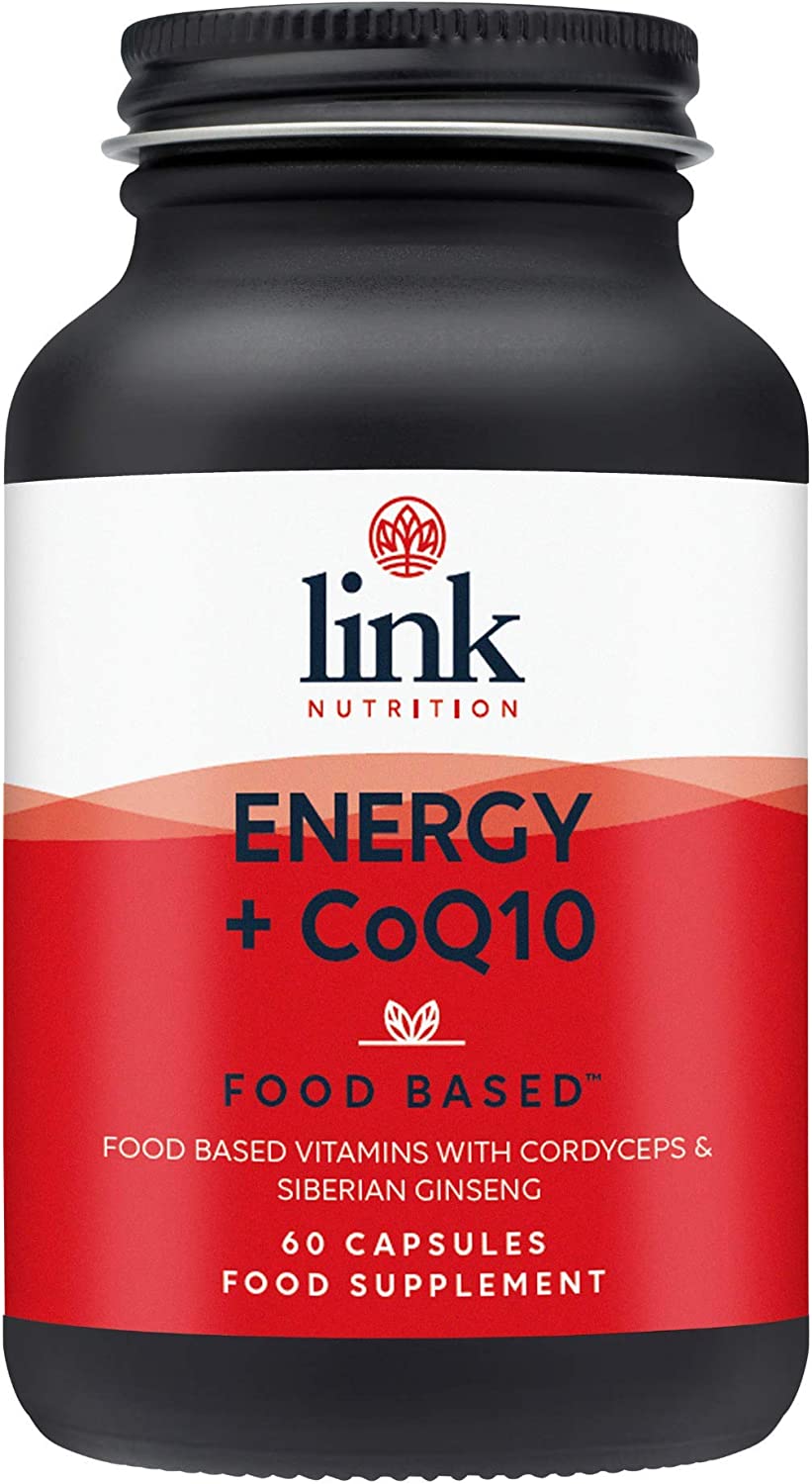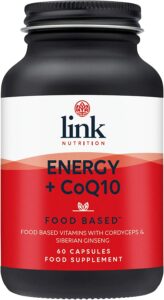 As much as it seems like a good idea at the time to down double espressos or knock back a Red Bull when our energy is flat on the floor after a long week of work and we have a late night of partying ahead of us; however if you are sensitive to caffeine, you might find yourself feeling like you're having a mild panic attack by the end of the night and lying awake until the early hours not being able to sleep.
This go-to supplement will provide you with a good type of uplifting high
Fight fatigue and party on with Link Nutrition – a food-based nutritional supplement with some key fatigue-fighting ingredients, such as vitamin B12, Co-Q10 and cordyceps mushroom and ginseng that help to give you a more sustained boost of energy.
This go-to supplement will provide you with a good type of uplifting high rather than a jittery HELP ME I feel crazy type of high – that will help you stay up dancing the night away with the other hardcore party animals.
READ MORE: Best mocktails and non-alcoholic drinks with the glam factor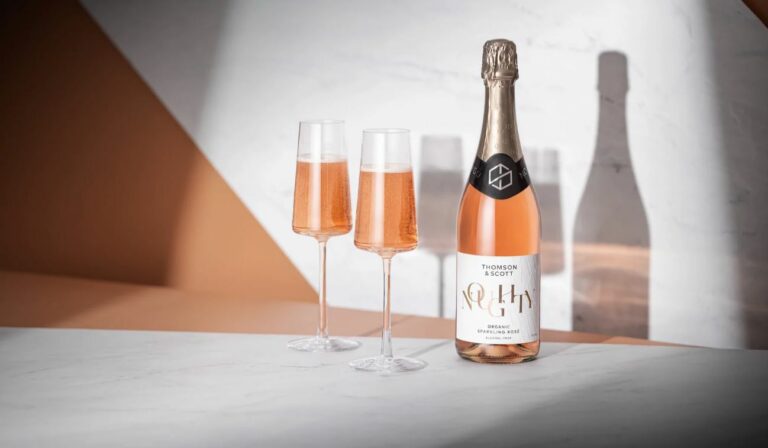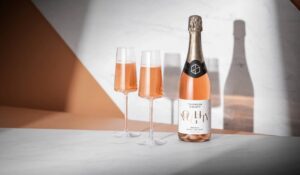 The sun is shining, and summer vibes are in full swing, which makes it just so darn easy to get carried away with one too many drinks at your neighbour's BBQ party.
Daytime drinking, especially in the heat and sunshine, can make you feel even more drunk than usual, so it's normally a far better idea to pace yourself and drink water in between the boozy ones – but really, who remembers to do that?
Whether you want to avoid a hangover entirely by going teetotal at the party, just want to drink less because you have a big work meeting the next day, or have been nominated as the designated driver, having a really good alcohol-free option that actually looks and tastes like alcohol is a brilliant thing.
enjoy one or two glasses of regular alcohol and then switch to alcohol-free
We love the Noughty Alcohol Free range of organic sparkling wines. They look the part, taste the part, and so much better than having to sip on a sicky lemonade pretending to enjoy it whilst everyone else is knocking back the prosecco.
A good tip for anyone wanting to cut back on their alcohol intake and avoid waking up with those 'I want to die' hangovers is to enjoy one or two glasses of regular alcohol and then switch to alcohol-free.
This way you get to greatly reduce your chances of having a hangover, as well as eliminate all chances of finding yourself asleep on a sun lounger after everyone left the party because you drank too much wine. Cheers!
Like this article? Sign up to our newsletter to get more articles like this delivered straight to your inbox.