Melasma and freckles are common summer skin issues. From using SPF religiously to specific skin treatments here are 6 ways we can look after our skin
As the seasons change, your skin requirements and routine must change too.
In the lead up to summer, with the weather getting warmer, it can be difficult to keep your skin hydrated, protected and glowing.
The warmer temperatures will cause the skin to expel more water, causing the sebaceous (or oil glands) to compensate by producing even more oil. This can result in the skin appearing more oily, but also leave it feeling water dehydrated and parched.
This is not an ideal combination, especially for acne or congested prone skin, as the dehydrated skin cells can become stuck in the lining of your pores leading to even more spots.
Sweat also attracts more bacteria, this combination can lead to what I call summer acne.
Not only that but for people who are sensitive to the sun, freckles, melasma and other skin pigmentation can also make summer skincare tricky.
Healthista spoke to Sara Waterman, Senior Aesthetician at Young LDN, who reveals 6 key ways we can look after our skin in time for the summer…
#1 SPF is a MUST
Although freckles are cute in your youth, they are in fact a sign of too much heat in the skin.
Your skin tans as a form or natural protection from the sun, and applying SPF will ensure this is achieved in a safe way; without lasting damage which will reveal itself in years to come.
I recommend heliocare SPF factor 50, this multi-level protection creates a safe barrier against all forms of UV as well as blue HEV light from mobile devices and lighting.
Plus, they come in beautiful shades to add a touch of coverage on the beach.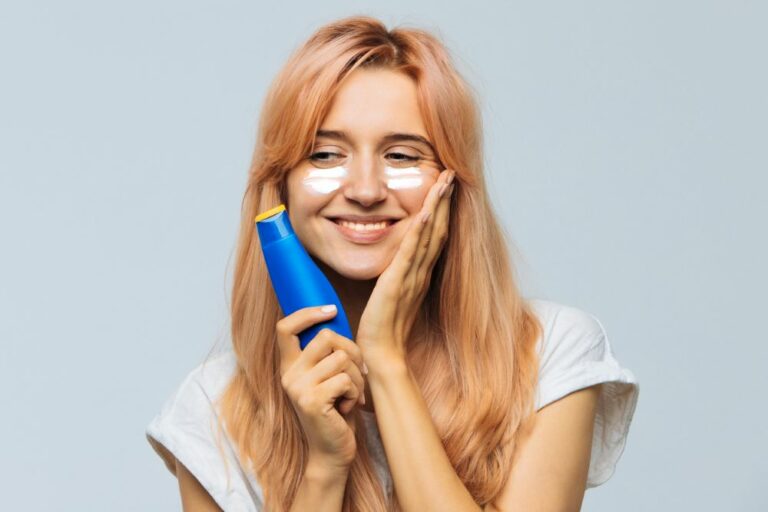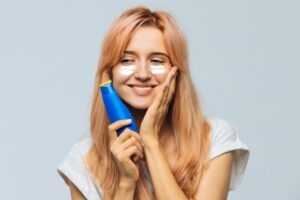 #2 Don't over-exfoliate
We must take care to not overly exfoliate the skin prior to hot sunny days of sunbathing or whilst on prolonged holiday.
Your upper layer of dead skin is an additional form of protection, along with a generous application of a broad-spectrum UV protection.
use a gentle exfoliating cleanser a few nights a week
When exfoliating over the summer period, avoid harsh products or high strength retinoids. Instead, use a gentle exfoliating cleanser a few nights a week, I like IS Clinical cleaning complex; which contains a gentle mix of plant based AHA/BHA and won't overly strip your skin during the summer months.
READ MORE: 8 healthy recipes for glowing skin
#3 Try hyaluronic acid
If you're not already using hyaluronic acid, now would be a good time to start!
Hyaluronic acid or HA is the water found in our skin, it's lightweight and can give an instant glow and bounce to your skin, plumping up fine lines along the way.
Lines and wrinkles often start as dehydration, think of tiny cracks in the sand, keep your skin hydrated to prevent premature aging and dehydration.
I recommend Circadia vitamin C reversal serum. This lightweight HA also contains a water-soluble vitamin C, perfect for oily prone skin, this version will not break you out as some vitamin c can.
Vitamin C is essential for skin health, being the main antioxidant the skin utilises. It also aids in sun protection, neutralising any harmful UV that makes it through your SPF protection.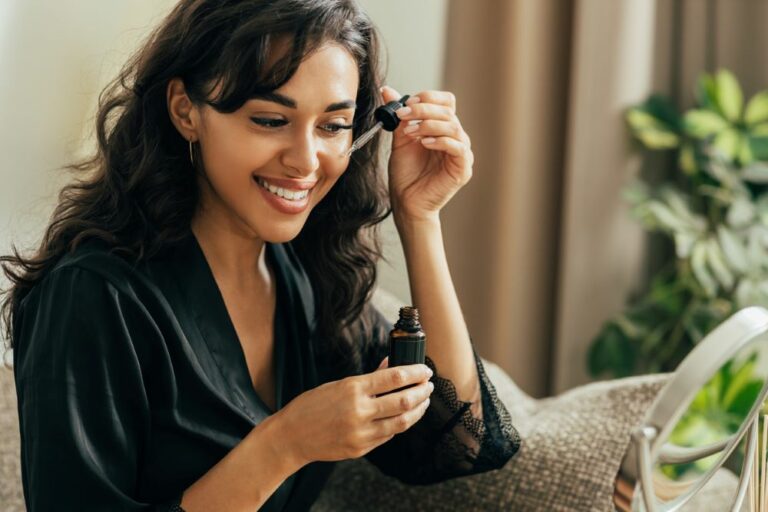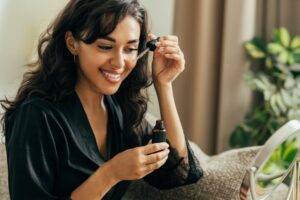 #4 Treat yourself to a beauty treatment
There are some great hydrating beauty treatments available which can improve the appearance of your skin over the summer months.
I recommend Young LDN's Hydrating Dermabrasion, which starts with a gentle exfoliation to clear pores and unclog the skins pathways for a deeper penetration of ingredients. This is followed by a choice of mask to either brighten, exfoliate or deeply hydrate the skin.
The treatment is finished by infusing the skin with several types of hyaluronic and skin hydrating mists before you relax under a medical grade LED light, which will assist with further product penetration into the skin and increased cell turn over, leaving your skin soft, supple and hydrated. Perfect for a post-holiday glow to clear and refresh the skin.
READ MORE: Adult Acne: expert reveals what causes it plus 7 important skincare tips
#5 Boost hydration with Cryotherapy
Cryotherapy has also become increasingly popular for its beauty benefits and can help improve the appearance of your skin in the lead up to summer.
Incorporating Cryotherapy into your skincare regime could also help to boost hydration
With its use of extremely low temperatures, cryotherapy rejuvenates the skin by creating a micro-circulation effect that reduces inflammation, eliminates puffiness, brightens dull complexions, and sculpts cheek bones.
Incorporating Cryotherapy into your skincare regime could also help to boost hydration. I'd recommend the using the Young LDN Cryoball daily and infusing the skin with a hyaluronic acid serum like Circadia' vitamin C reversal serum, Image ormedic bio peptide or Dermaceutics Hyal, all available from Young LDN.
Simply massage the face with the Cryoball for a deep infusion and lifting action.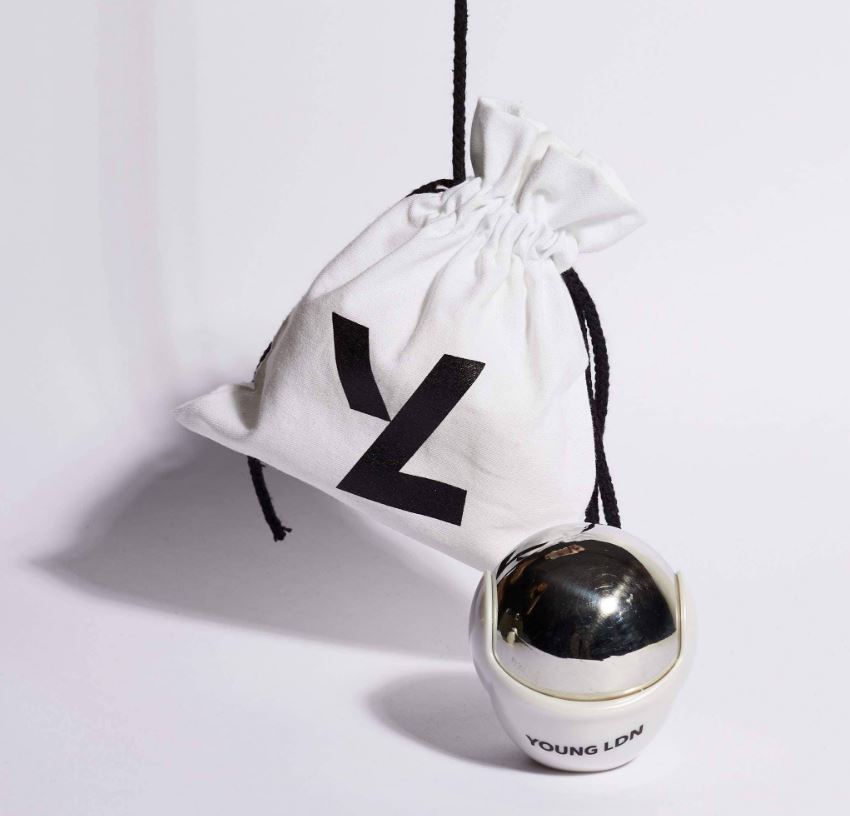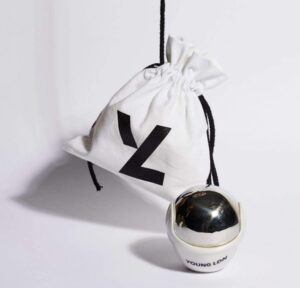 #6 Invest in pigmentation suppression products
Pigmentation can be an issue for many during the summer months.
Melasma loves the sun, although summer may not be the ideal time for treatment, you can greatly prevent its flair up in the run up to the warmer weather.
Pigmentation suppression products are a great way to do this, with twice daily application, along with a SPF, darkening of pigment can be greatly prevented.
I like ZO brightalive serum, this multi fictional product blocks the chemical messengers which lead to the production of excess melanin (skin pigment) you must be consistent and start application 2-3 weeks before sun exposure for best results.
Avoid combination brightening products with heavy exfoliants like vitamin A in the sun. These can do the opposite and are best saved when sun exposure has finished.
Like this article? Sign up to our newsletter to get more articles like this delivered straight to your inbox.