Vegan food is everywhere on the high street, with Domino's being the latest to give vegan cheese a go on its pizzas. Vanessa Chalmers shares the 15 best options for plant-based dining this World Vegan Month
Veganism is far from its original image of a boring, anaemic eating raw broccoli. It's now more mainstream than ever, with large chain restaurants and supermarkets catering to the plant based way of life. This week, pizza takeaway giant Domino's hinted at trialling vegan cheese in it's Australia branches after an overwhelming response on it's Facebook poll asking, 'Do you want vegan cheese?'. McDonald's too, possibly the biggest fast food chair ever, is offering the McVegan for a short period in Finland, a soy-based patty with tomato, salad, picked and McFeast sauce.
Veganism no longer considered niche, now that over half of Brits adopt vegan buying behaviours, according to new research from the Vegan Society.  This World Vegan Month, the society has found that one in five of us have cut down on the amount of meat we buy, making way for a veggie revolution. And it's looking delicious – menus are able to offer all cuisines so you don't miss out on the authentic Italian, fragrant Asian or hearty British food. Check out these restaurants on the high street where you get the best bang for your buck.
Vegan Italian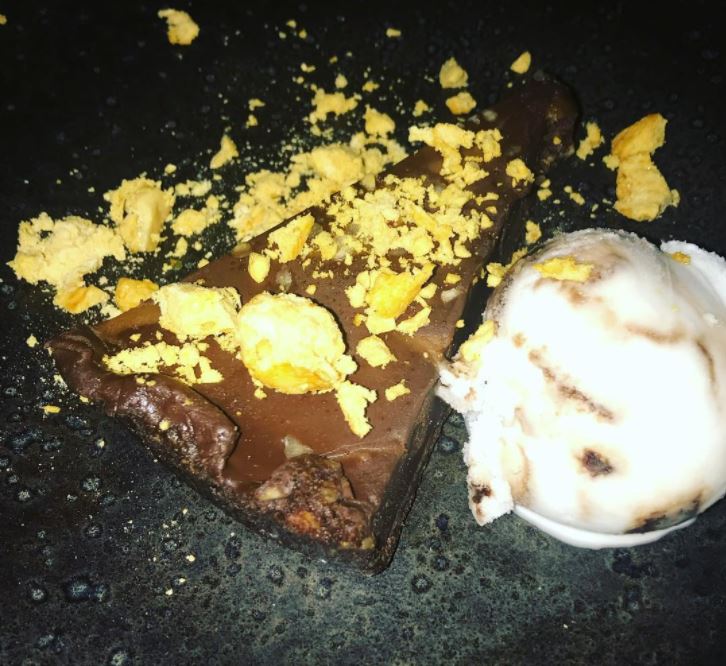 Zizzi have made dining easy by providing a menu only for vegan food – and it's big too. Their vegan pizzas use a mozzarella cheese alternative made with coconut oil and customisation of toppings leaves you spoilt for choice. The Vegan Rustica Margherita pizza is a winner of the PETA Vegan Food Awards and pastas include classics of lentil ragu and spaghetti Pomodoro. But surprisingly, vegan and wine and desserts are even on offer. New to the menu is the warm calzone, full of sugar, banana, caramelised pecans and blueberries with coconut & chocolate ripple gelato. Yes please.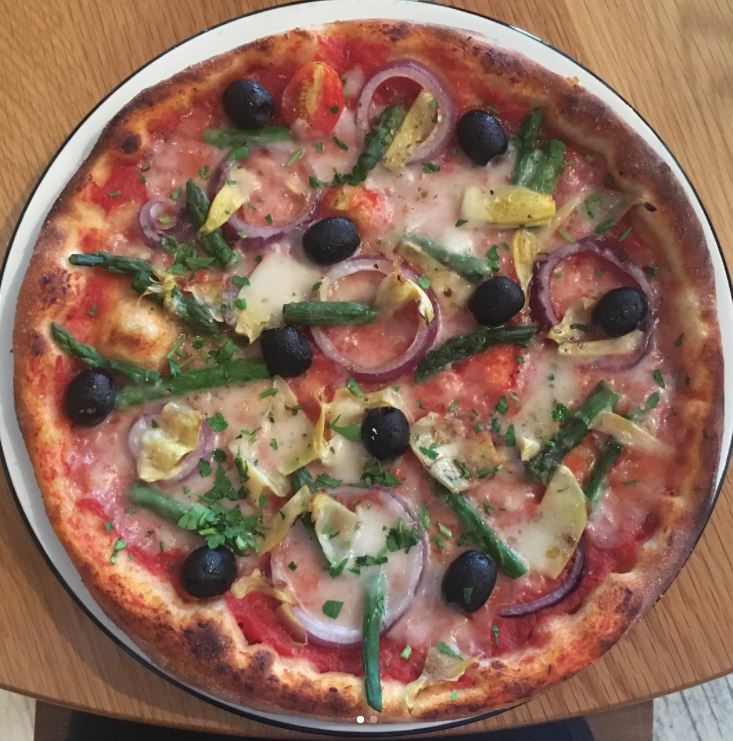 What's an outing to PizzaExpress without the dough balls? Luckily they are vegan friendly and you can swap the garlic butter for balsamic vinegar or oils. As for their delicious pizzas, their Pianta and Vegan Giardiniera, topped with olives, artichoke and asparagus, are award winning, but their dairy-free cheese alternative can be swapped in on any pizza – all of which have a vegan base. No missing out here.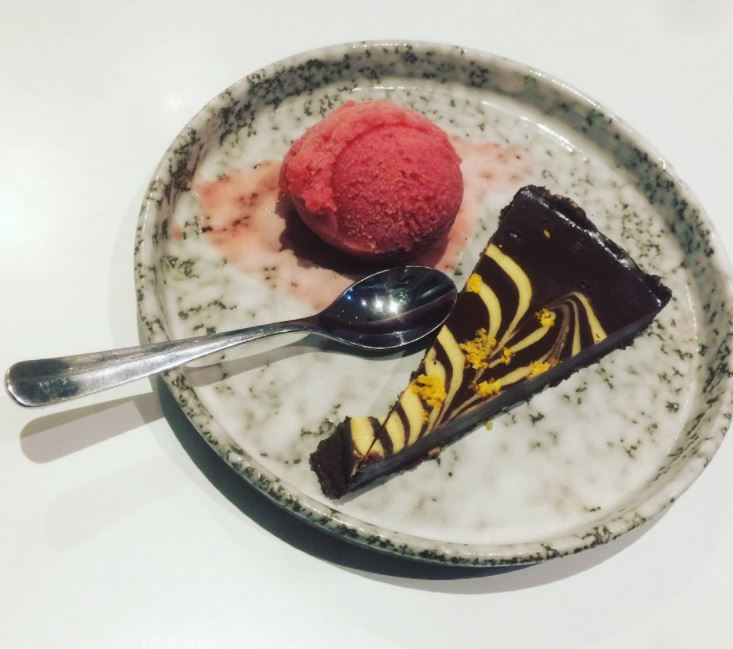 Head to the ASK Italian website and you'll find a quick link to their extensive vegan menu which covers the kids, too. Get a real taste of authentic Italian cuisine with the Fettuccine Con Verdure, flat ribbon pasta with courgettes, oven-roasted tomatoes and spinach, seasoned with chilli and garlic, and topped with olive tapenade. They've just added a Vegan Spaghetti Bolognese, made with mixed vegetable and lentil ragu. What's most exciting is their desserts include a blood orange and chocolate tart so you're not missing out.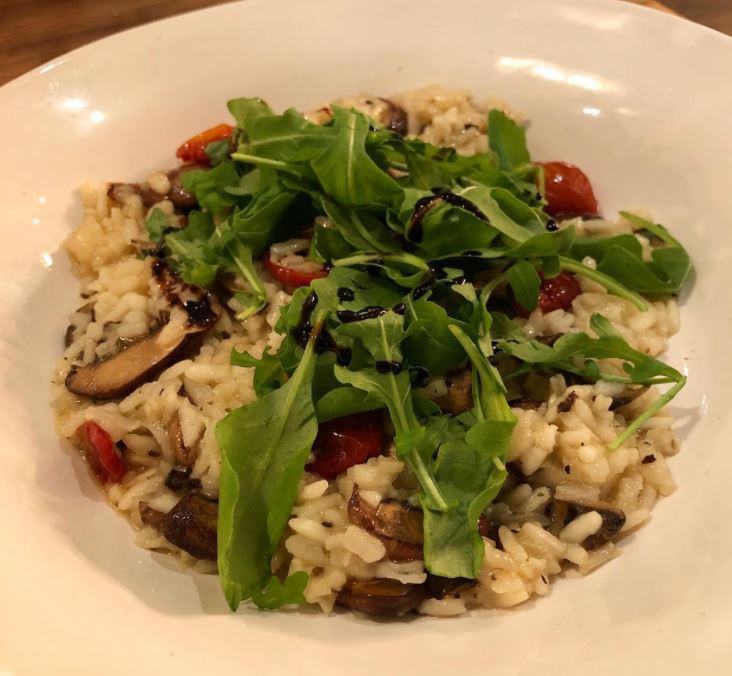 Bella Italia will be popular with vegans, considering they offer not only a 'create your own pizza' option, but a mushroom risotto, a cannellini bean and Italian herb burger patty, served with a salsa verde, salads and soups. Best of all, you can swap pasta for spiralized vegetables, including courgettes, carrots and golden beetroot, so you're not just stuck with the carby overload option.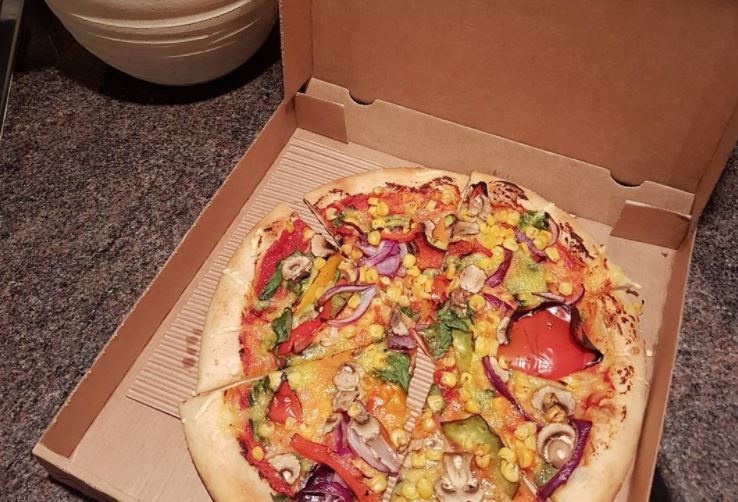 When we think of Pizza Hut, we think of deep pan pizzas, stringy with cheese and pure indulgence. Well, the chain have upped their game by introducing a vegan cheese option for a short period on trial. Bluewater, Canterbury, Chatham, Crawley and Thanet will serve the meat-free option until Sunday 26th November to see how its received. What are you waiting for? Get down there and show them it's needed! (And let's not forget how quickly you get stuffed on their unlimited salad bar).

Vegan Asian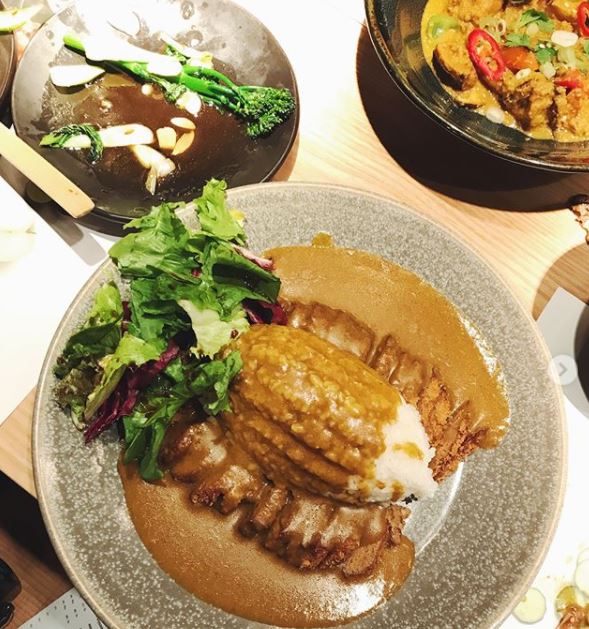 Things got really exciting amongst vegans recently when Wagamama announced the launch of their vegan menu. Already many of their mains were suitable, but due to popular demand, they've added to the range some mouth-watering dishes. The new kare burosa ramen uses udon noodles in a curried vegetable broth, topped with mixed mushrooms and shichimi coated tofu to keep their punchy flavours. Sides such as steamed yasai dumplings and soy wok-fried greens will make sure you don't leave disappointed.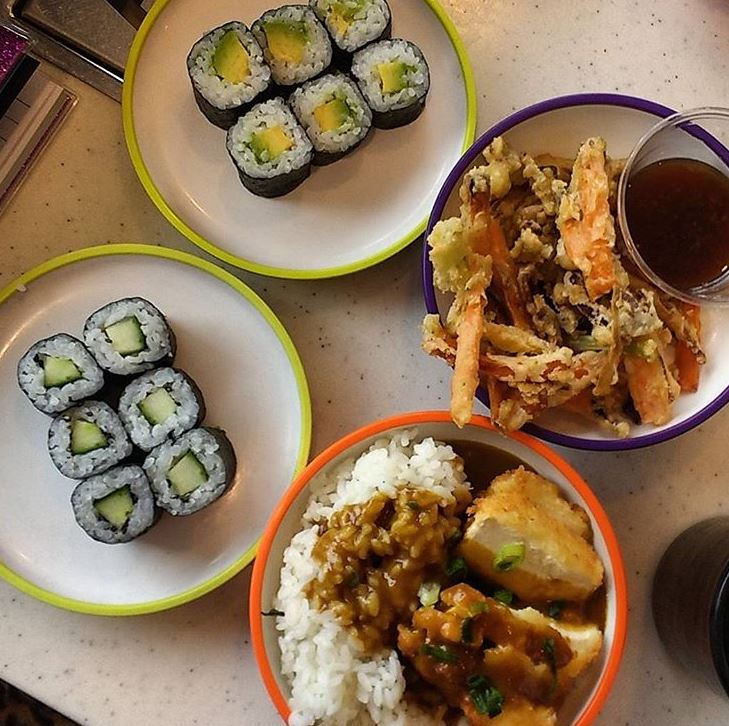 There are up to 17 vegan options to feast your eyes upon at Yo! Sushi. Katsu curry has had a makeover, being made with either tofu or pumpkin, and salads are far from boring with the likes of Harusame Aubergine and Kaiso Seaweed. Whereas classic ramen, miso soups, vegetable tempura and gyoza dumplings with a dipping sauce keep their fantastic tastes whilst being free from.
Harusame Aubergine
You can also view the nutritional breakdown and calories of all the meals online too, which is ideal for other dietary requirements.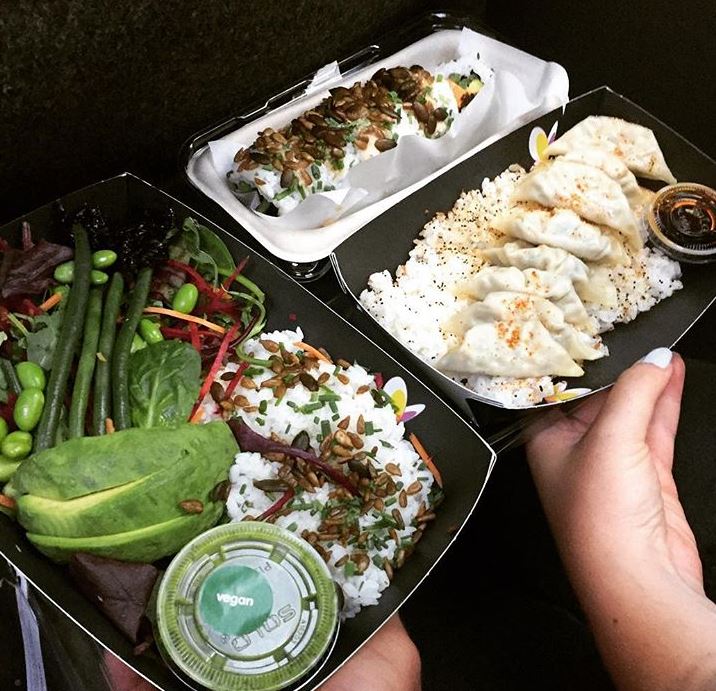 Head to Itsu on a lunch break and you'll be bowled over by what vegan meals are available to you. Amongst six sushi options, is the sushi salad, which although it sounds plain, it boasts 'no lettuce', veggie maki, avocado baby maki, veggie gyoza dumplings with shichimi pepper and red ginger. Who said vegan flavours were boring? Under the salad menu, you can find four options including the 'humble warrior', a falafel and vegetable extravaganza, or for a lower calorie option, the zero noodles come in at 176 calories despite its gyoza and heaps of veggies.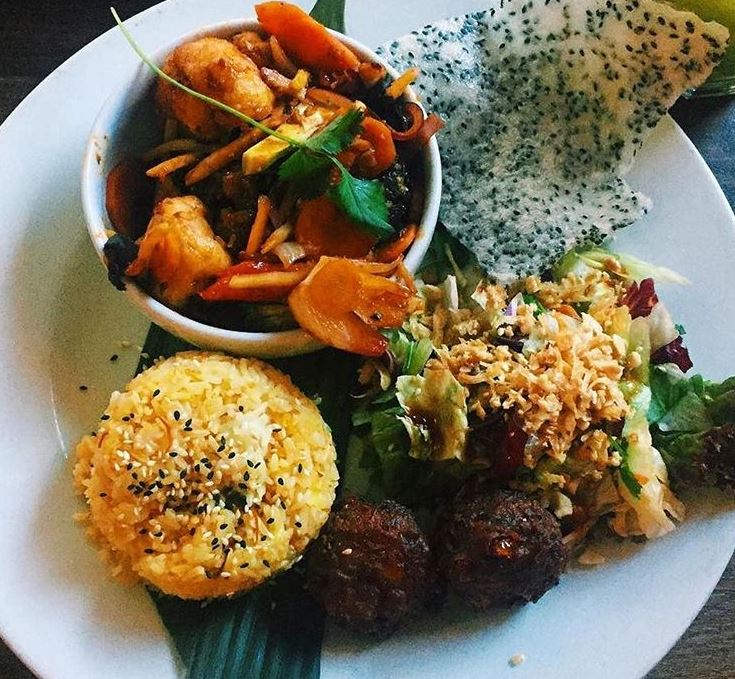 A taste of authentic South East Asian food is easy at the Banana Tree, who offer foods of Vietnam, Laos, Cambodia, Thailand and more. Noodles with crunchy vegetables and tofu, vegetable fried rice, tamarind spicy aubergine and a chilli, ginger and basil tofu stir fry are bursting with flavours, and if you're new to the cuisine, the vegan platter of regional specialities will make vegan eating out exciting again.
Brits' favourites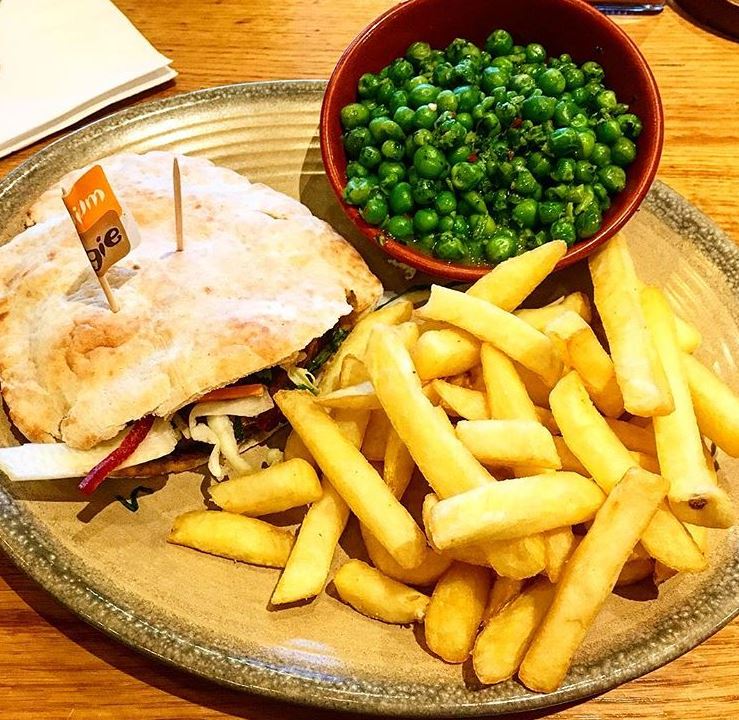 Nando's is known for being the cheeky place to drop by for some chicken and chips. But you may be surprised (and excited) to hear their garlic bread is vegan, amongst other unexpected items. Apart from their long list of sides including corn-on-the-cob and their staple peri peri chips or hummus, the veggie burger, sweet potato and butternut, wraps and pittas will fill you up (but you need to specify no mayo or yoghurt). Luckily you can go mad on the best part, the sauces and glazes, which are vegan.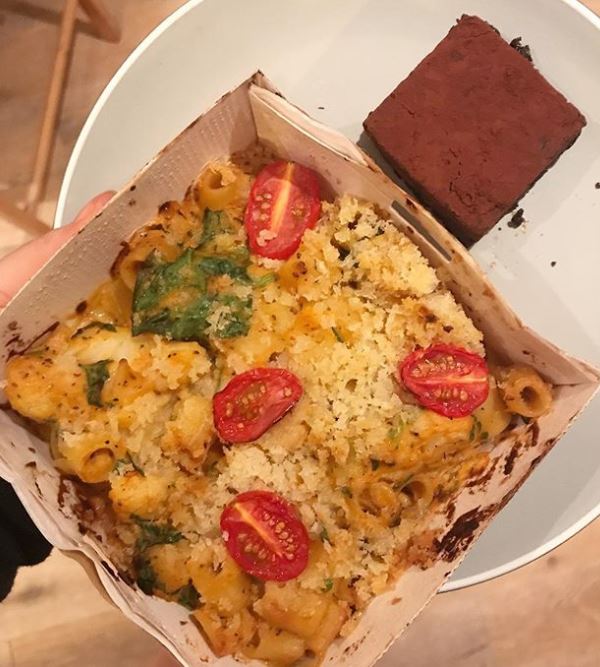 Vegan brownies, vegan mac and greens, curried chickpeas – Veggie Pret, only currently in three locations but expanding, is the ultimate place to head to. They have won a PETA UK vegan food award for their options, which change all the time around the seasons. Looking for a sweet option? The dairy-free chocolate chia pot, coconut porridge or popcorn are brimming with nutrients and are just a touch on what they have. In their general stores, you can still find vegan baguettes such as the Artichoke, Olives & Tapenade, pittas, wraps such as the Super-Veg Rainbow, and even soups to warm the wintery days.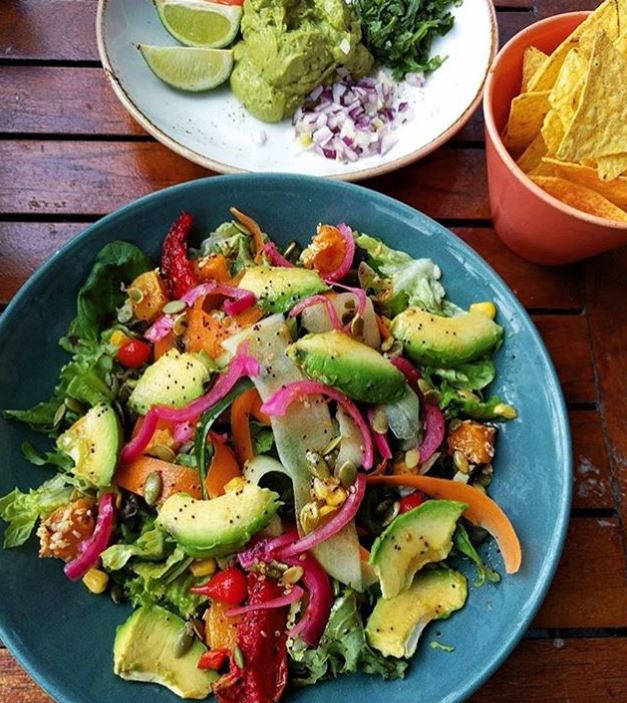 Vegan Mexican? Yes please. Las Iguanas are able to make lots of their meals vegan friendly, including fajitas, tacos, salads and desserts. They have their own vegan and vegetarian menu with options to die for, including a beetroot, avocado and cranberry ensalada with candied spiced almonds or 'moqueca de palmitos', a creamy coconut curry with butternut squash, spring onion rice and sweet plaintain.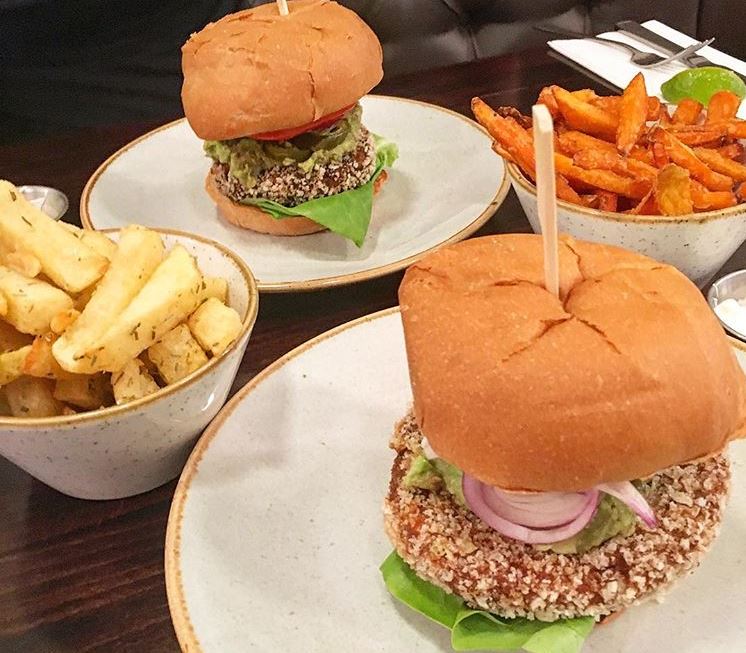 It can be disappointing to say the least when the only vegan option is a beanburger. But what if you had five to chose from instead? Handmade Burger Co made sure their veggie options were also vegan, so you can chose from a Cajun spice, veg-mex, falafel, sweet potato and bean, thai vegetable or veggie stack of chargrilled peppers, mushroom and caramelised red onion relish (without the goats cheese). Side with some fries and you'll feel part of the club for once.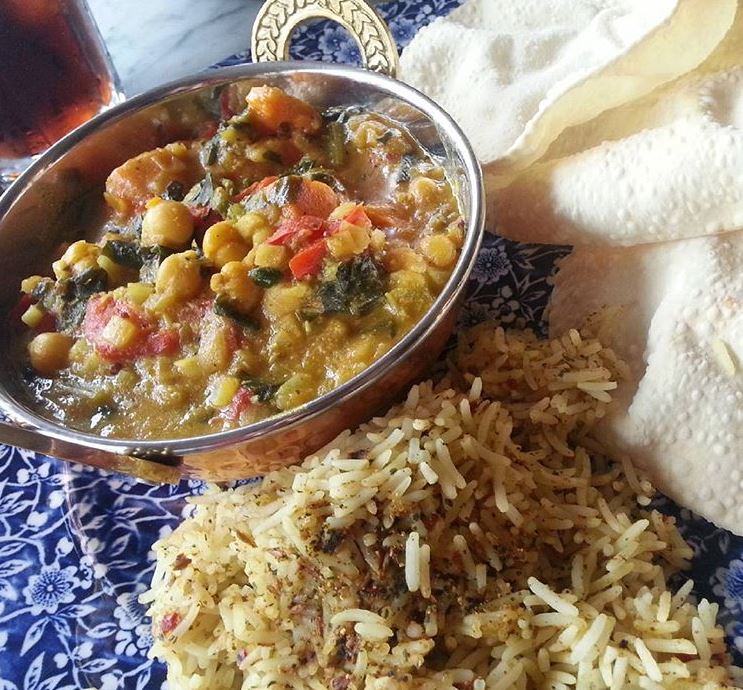 We'd never have thought it, but the most simple things are often the best. Wetherspoons have a vegan (and vegetarian menu), catering for the huge amount of customers who pop into their chains for budget meals. The sweet potato, chickpea and spinach curry (without the naan) or a five-bean chilli are the best option, and they'll be happy to add more guacamole or salsa to your nachos than the cheese and sour cream. 'Build your own breakfast' for a personalized full English is what catches our eye, or go for the avocado bagel – hangover? What hangover?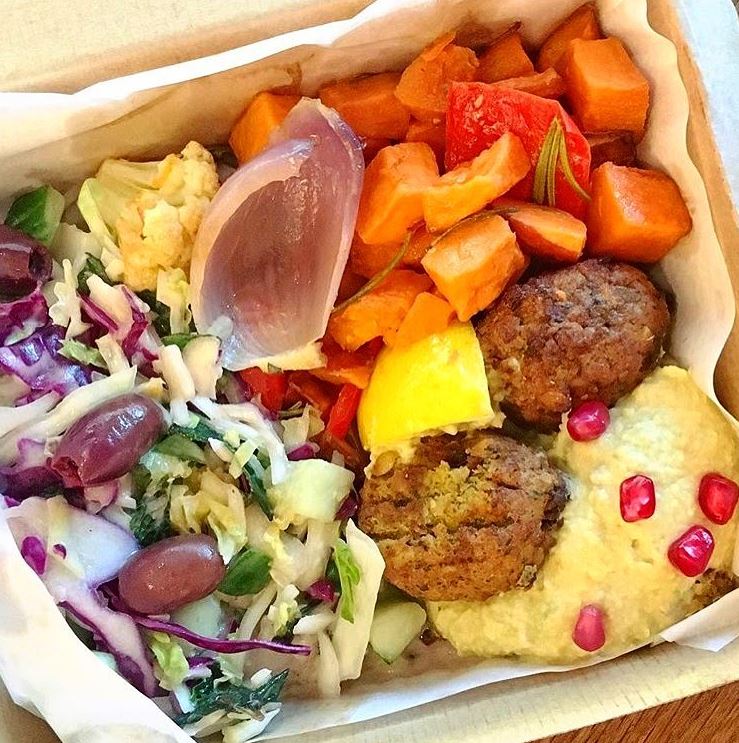 On-the-go food is super easy with Leon, who strive to make healthy eating easy. For breakfast, their porridges topped with the likes of fruit, dark chocolate and organic honey can be made with cashew milk, and to our delight, the cinnamon and date butter on their wholemeal toast is vegan. Mains are dominated by falafel, sweet potato and hummus, but the hearty  Brazilian Black Bean box has a paprika kick. For dessert, there are plenty of vegan snacks on offer, the best of all being the Vegan Billionaire, a date and polenta shortbread base topped with our date caramel and dark chocolate. Yep.
On a budget? tastecard offers 50% off or 2 for 1 at thousands of major UK restaurants including Zizzi, Prezzo, ASK Italian, PizzaExpress, Banana Tree, as well as over 5,000 independent restaurants. Head to the website to find out more.
READ MORE
12 things this hot vegan bodybuilder wants you to know about health and fitness
7 best ready meals for a vegan diet
8 healthy food essentials from the UK's hottest vegan couple
10 new vegan protein powders that pass the taste test
'I went vegan for 60 days – and never looked back'
Like this article? Sign up to our newsletter to get more articles like this delivered straight to your inbox.