A TV ad raising awareness of breast cancer symptoms has banned in New Zealand because it features images of women's nipples. Meanwhile, a new and hard-hitting UK campaign features images of women's breasts post-mastectomy.
The NZ ad, featuring actress and comedienne Elaine C. Smith, aired originally in Scotland and resulted in a 50 per cent rise in the number of women contacting their GPs about the disease.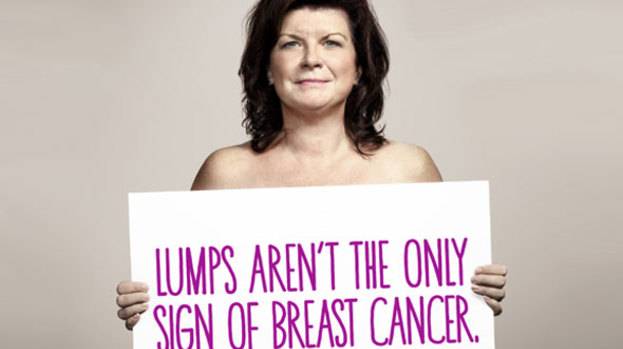 On this side of the pond, a survey carried out by the charity Breast Cancer Care has found that for 88 per cent of sufferers, the disease made a negative impact on the way they feel about their bodies.
To combat this, three survivors Heather, Jill and Ismena have been photographed post-mastecomy. They have also written letters to their bodies, something the charity is also  asking other survivors of the disease to do for October's Breast Cancer Awareness Month.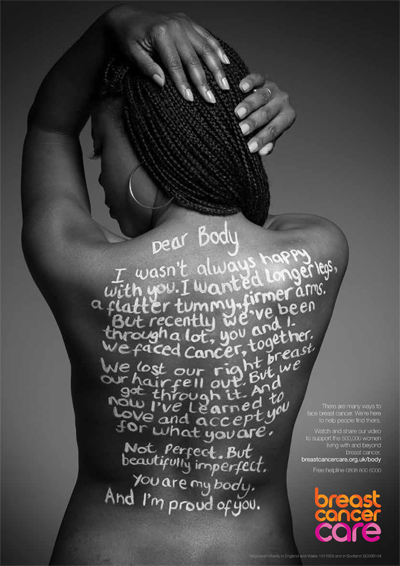 Heather's three-year-old son first found the lump in her breast six years ago and she was diagnosed with cancer soon after.
The diagnosis left her feeling 'floored', as she had always been fit and healthy, with no history of breast cancer in her family.
Heather has learnt to accept her body now and feel proud of it for being 'beautifully imperfect' (despite the loss of her right breast).
Although the journey was tough, she says 'I'm here and I'm me, and for me that's the big thing.'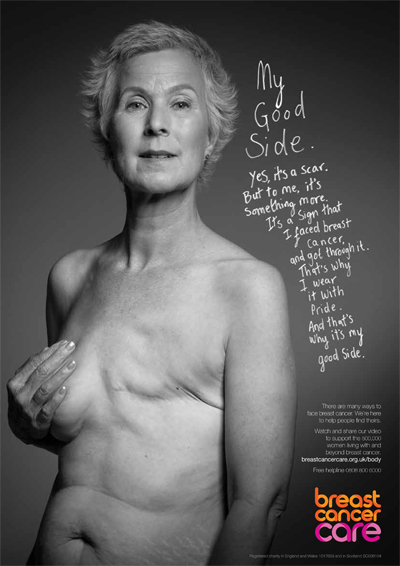 Jill has had to deal with more than just the loss of her breast due to cancer, as whilst undergoing chemotherapy, she lost her hair, her eyebrows, and her eyelashes – she describes this as her 'lowest point'.
Still battling with the disease, she is taking Herceptin, but feels lucky to have great colleagues and a very supportive family: 'When my hair began to fall out in clumps, one of my sons agreed to cut it off with his clippers'.
Despite all of this, she feels more body confident now than she ever has before.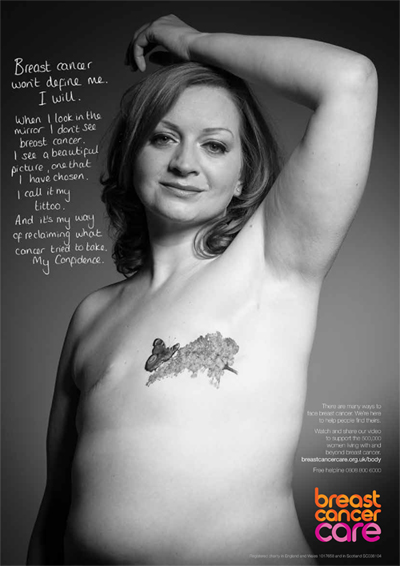 Ismena has had to face a breast cancer diagnosis not once but twice, and has been through multiple operations.
She wore a prosthesis for seven years, but found it painful when the bra straps rubbed on her scars, and was fed up of clothes not fitting her.
She hated feeling 'uneven', so after her second mastectomy eighteen months ago, she decided to embrace her body the way it is. Ismena a tattoo drawn over her left scar: 'I thought, 'Why am I still looking at these scars everyday, a constant reminder about the breasts I have lost?' Instead I want a tattoo there, a 'tittoo' of an image that means so much to me so every day I smile in the mirror instead.'
There are 500,000 people in the UK living with breast cancer and each year, 55,000 more are diagnosed.
Breast Cancer Care's survey of 600 survivors found 88 per cent said the disease and its treatment had had a negative impact on the way they now feel about their bodies and nearly two thirds said it had affected their sexual and intimate relationships
Shockingly, 62 per cent felt they weren't about to talk to their healthcare professional about the impact of breast cancer on their body and only a quarter had been offered or told about support in relation to these problems.
Breast Cancer Care wants to be there for breast cancer sufferers and survivers, offering free information and support to whoever needs it.
October is Breast Cancer Awareness Month, and everyone can help the charity by donating, fundraising, or campaigning with them.
If you are living with or beyond breast cancer, you can write your own message to your body and post it on their website.
But this new ad campaign isn't just about raising awareness for this hideous disease – as Ismena says, 'through these photos other women, and actually myself, can see that I am still beautiful, and I'm still confident in my body.'
See the Breast Cancer Care website for more details on how you can support their campaign. On the website you can also find a behind-the-scenes video of Ismena, Heather and Jill posing for the shoot.  Breast Cancer Care is encouraging as many people as possible to share this video through social media sites so as to help reach anyone affected by the disease.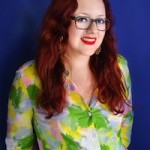 Lydia Jones blogs at abitofwhatifancy.blogspot.co.uk
Like this article? Sign up to our newsletter to get more articles like this delivered straight to your inbox.