Editor Anna Magee reviews the latest Pink Soda Sport range featuring new functional fabrics and even more flattering lines
When the latest Pink Soda Sport collection hit Healthista Towers last week I was excited almost to the point of hysteria.  The first collection came out in January this year and got bloggers – including everyone at Healthista – raving about their sporty style and spurred a huge celebrity following including Ferne McCann (below), Vicky Pattinson and Lucy Watson.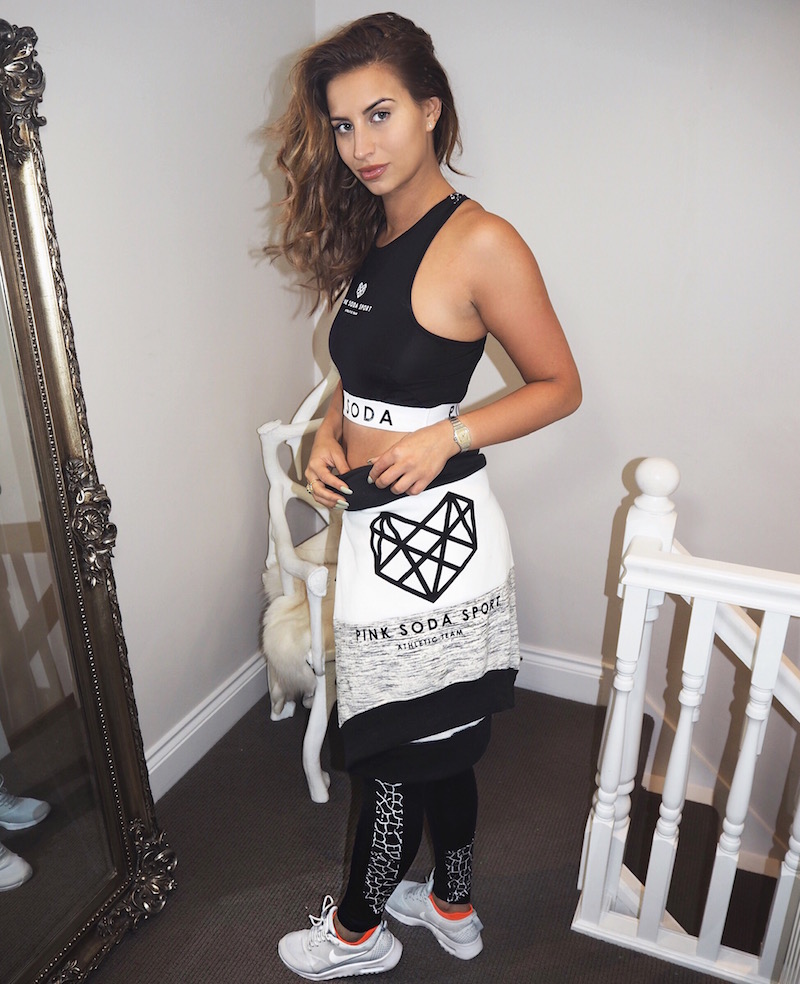 The new collectiion is again inspired by the clean-living LA lifestyle but this time it has more wicking fabrics to keep you cool while you sweat and new shapes that are super flattering. The Contrast Fitness Leggings £28 I am wearing in the pic below feature a white border around the glute and calf area and give your booty an instant lift and in the left of the waistband, there's even a little pocket for your locker key. Little hidden features like these abound in the range including phone pockets and even headphone loops. The Logo Crop £20 is a joy to wear with good support and shape but without digging into skin.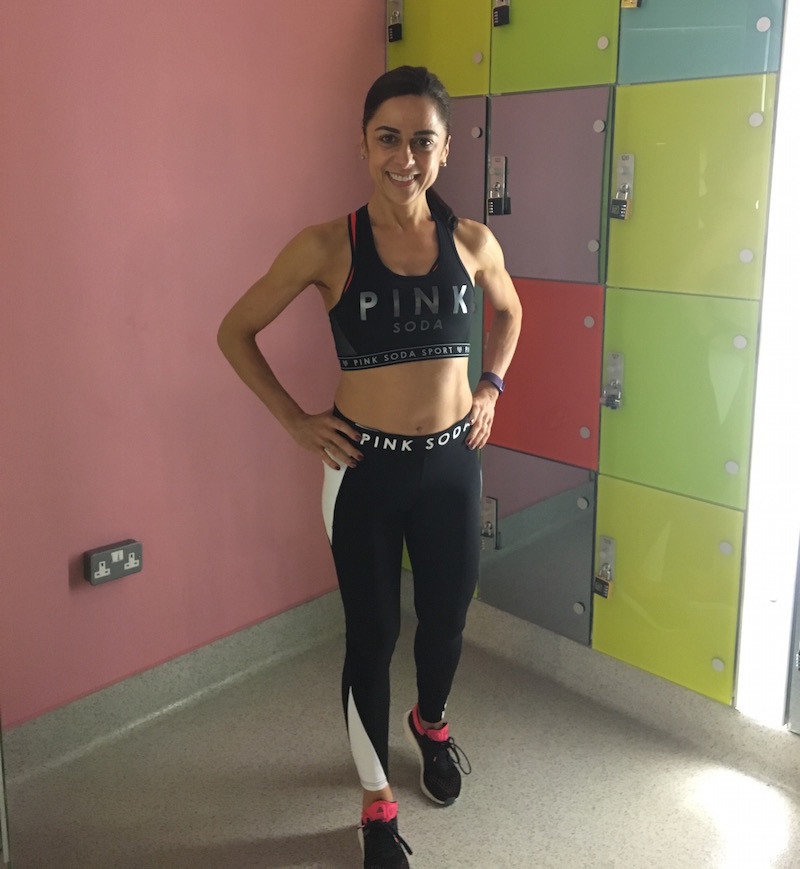 I'm also a huge fan of the colours and love how they have picked one bright colour – the coral pink – and then accented it only with white, black and grey, giving the collection distinctive style (even the male trainers at the gym can spot Pink Soda now because of the bright pink hues – well, maybe the giant 'Pink Soda Sport' on much of the kit is also a giveaway!). The set below features the Capri Leggings £25 with pink waistband and trimmings which never crawl up or down while you run or squat – important, right? – and the Reversible Crop £18 flips into predominantly black with pink trimmings crop (see pic below).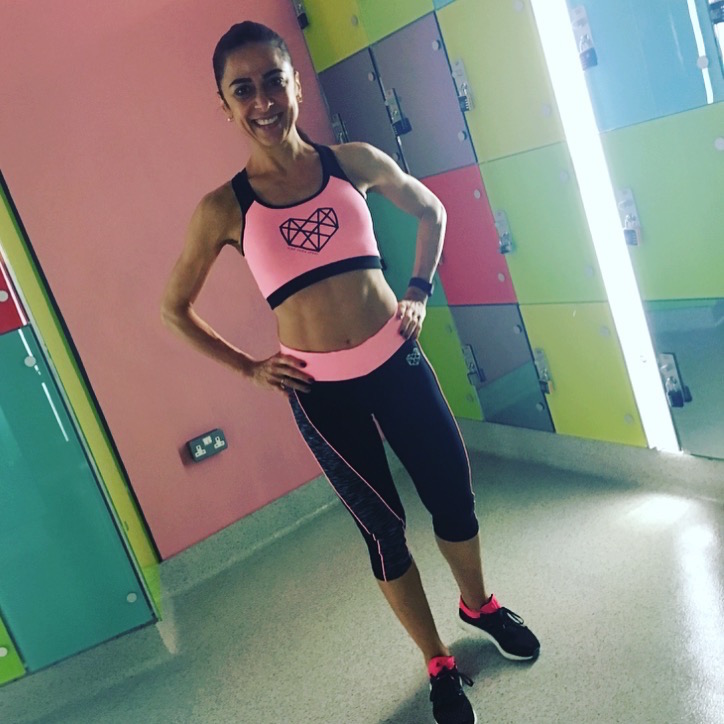 The crop top reverses into this: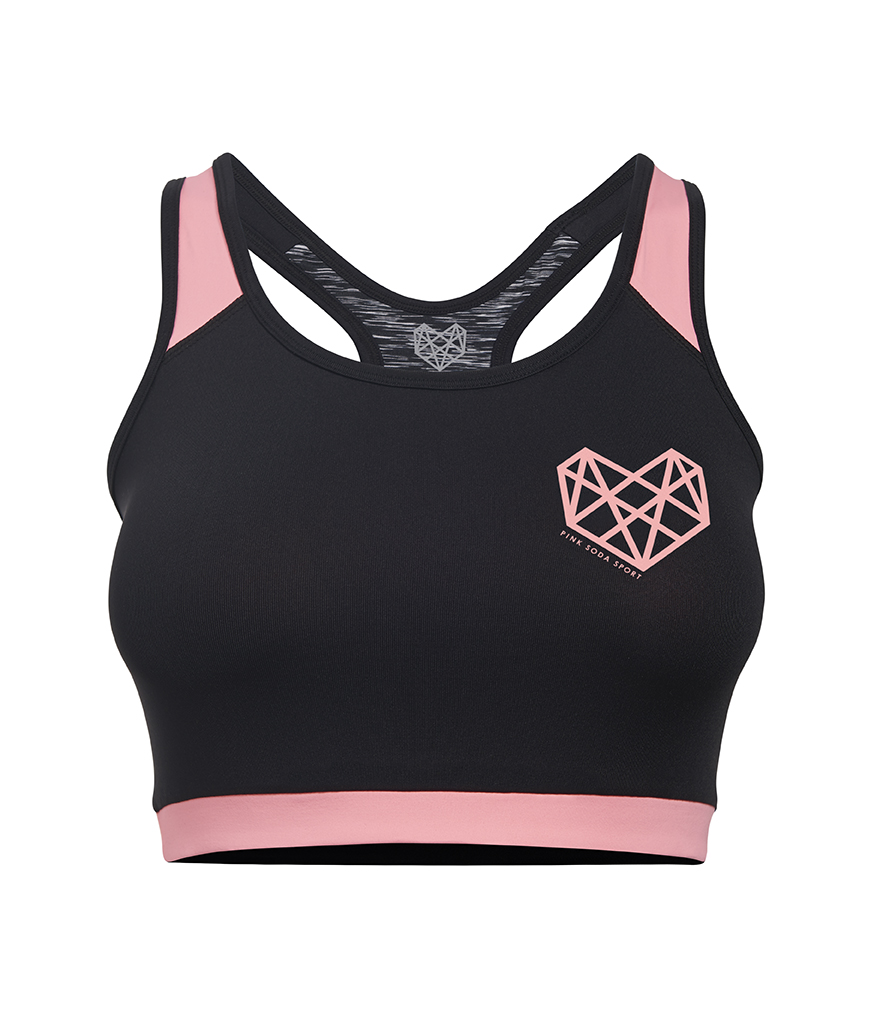 The tank tops fall quite low on the chest and loose around the hips (not too loose) which I love because it allows for range of movement while maintaining a flattering shape. The fabric has a light, silky feel, a bit like a midway between shiny lycra and cotton.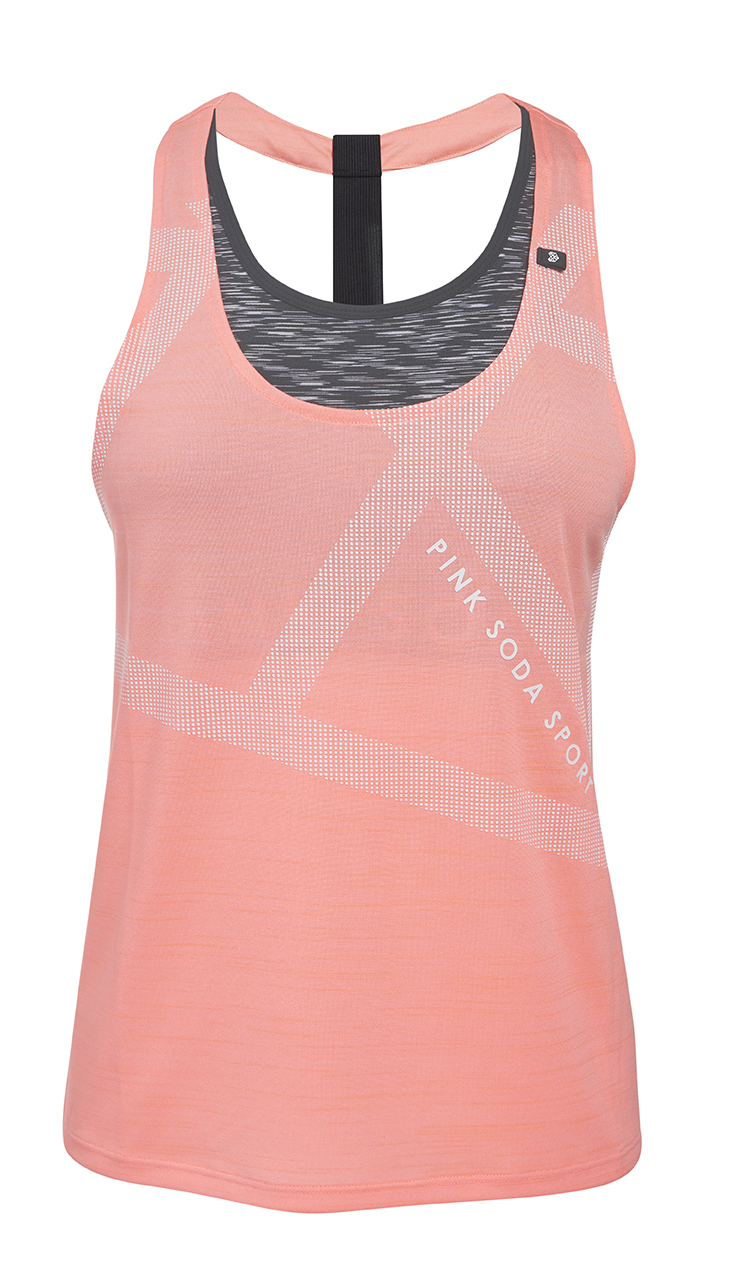 Here's a mash-up of moves from my leg day training in the Pink Soda Sport range – I'm wearing the Printed 2-in-1 Vest £25 that comes with its own removable crop top.
Happy training Healthistas!
Pink Soda Sport is available exclusively at JD Sports
Like this article? Sign up to our newsletter to get more articles like this delivered straight to your inbox.