Not an ice-cream.  Not a frozen yoghurt.  A taste like a sweet treat and containing cultures to boot.  No lactose, gluten or fat.  Is it a bird, a plane, a pipe dream? No, it's new Lifeway Frozen Kefir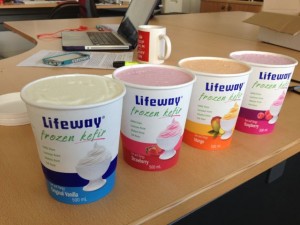 What is it? Kefir, which originates in eastern Europe, is a cultured dairy milk product rich in probiotics and active cultures. It's usually drunk as a yogurty liquid drink.  This is frozen kefir which has the consistency of ice cream so tastes like a bona-fide cool and decadent, sweet treat – but it's fat free and has no nasty sweeteners.  It comes in vanilla, strawberry, mango, and raspberry.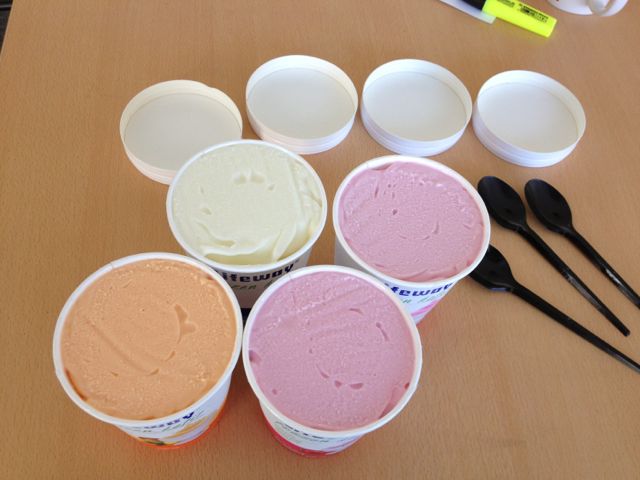 Why we love it It tastes incredibly splurge-worthy but only contains 90 calories per serve (compared to Haagen Daaz's 225) and it makes us feel saintly due to its high calcium and probiotic content. It's got less sugar and fat even than frozen yoghurt and frankly tastes better with a consistency similar to Greek yoghurt.  What also sets Lifeway's frozen kefir apart from other healthy frozen options are what it doesn't contain. All four flavors have all natural ingredients, are made from milk provided by organic grass feeding farms, contain no GMOs, no gluten, no lactose, and no fat.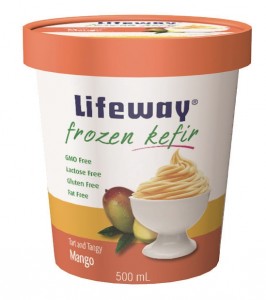 What exactly does it taste like then?  Somewhere between ice cream and sorbet, its lightness prevents you feeling heavy and guilty after eating it which is also an advantage over ice cream. Where store bought frozen yogurt can often taste a bit flat or bland, and definitely leave something to be desired in the taste department, frozen kefir is far from boring and feels like something you might actually choose to eat over ice cream.  We know, miracle. The overall flavour winner at Healthista Towers was mango, refreshing and natural and not overpoweringly flavoured like some mango products.
Lifeway Frozen Kefir costs £4.95 a tub at Harvey Nichols food halls
Like this article? Sign up to our newsletter to get more articles like this delivered straight to your inbox.