Bored of the usual array of black and grey gym wear? Say goodbye to blending in with Ginger Orange, the new range of eccentric, eye catching and gorgeous gym leggings 
Ginger Orange have launched an insane  new range of leggings. Now if your're one to shy away and blend in these are not for you. If you want to stand out and look fabulous then they definitely are.
Inspired by ever-changing City life Ginger Orange offers exclusive women's activewear which is brought straight from edgy East London. The designs are eye catching, elegant, colourful, bold and full of energy. They only use premium performance fabrics that will flatter any figure, provide excellent moisture management, shape retention and are super durable and comfortable.
https://youtu.be/3jrnE-csX-A
Shown above are the Sakura No Hana leggings, which are specifically tailored for the 'powerful, sultry, and demure femme fatale'. They're so comfortable to wear, high stretch, they have shape retention,  great support and are super Breathable.
They also have moisture-wicking anti piling fabric so they're easy to wear and you feel very safe and held in wearing them. There are three amazing leggings in the special edition range, Dreamboat Duchess, Sakura No Hana, and La Reina Mora, all at £69.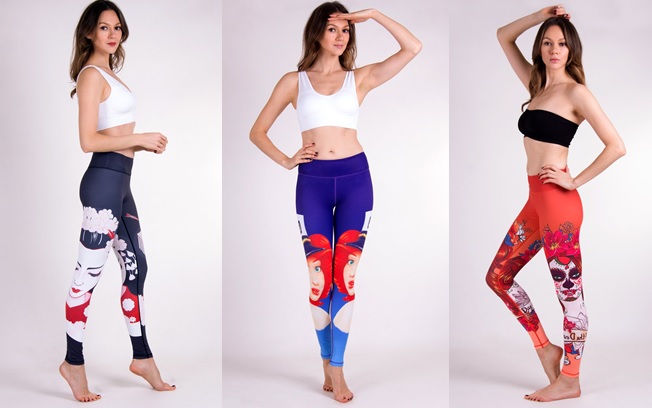 They also do leggings for those who are not quite ready enough for the colour explosion of the special edition range. They come in plain black, royal purple and azure and are £59.
Like this article? Sign up to our newsletter to get more articles like this delivered straight to your inbox.