We love Day 23's tweak! That thing about eating off smaller plates works to reduce your food intake by 22 per cent – but only if they're not too small. For more information about how to get on the Tweak Diet, scroll down
We're often told to eat off smaller plates but Dr Brian Wansink, the director of the Food and Brand Lab at Cornell University found that they can't be too small.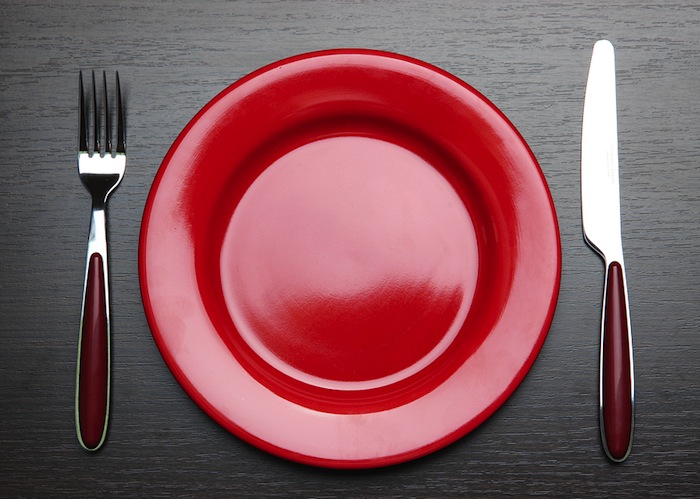 'People eating off plates with a diameter of eight and half to nine and a half inches ate around 22 per cent less than those that ate from larger plates,' he explains.  'But when we gave them much smaller plates they went back for seconds!'
To eat less, also choose plates that contrast with the colour of what you're eating too, he also advises.  'Serving rice on a white plate led to people eating 20 per cent more so rice and white foods on darker plates and darker foods on lighter plates could help you eat less,' says Dr Wansink.
Got a favourite diet tweak you wouldn't be without? Tell us in the comments
JUST JOINED THE HEALTHISTA JANUARY TWEAK DIET? here are some guidelines to get you started
What is the Tweak diet? Designed for anyone who doesn't want to go on a big starv-y diet during January, we deliver you one new small change to make to your diet or lifestyle on each day in January. You continue each change throughout the month and come February, be on your way to weight loss and new healthy habits you can keep all year. You in?
1. Start anytime. Some of you will be starting on January 1st, but that's not compulsory. If you're joining us after January 1st, simply go back to Day 1 and start from there.
Like this article? Sign up to our newsletter to get more articles like this delivered straight to your inbox.