In this week's  5-minute therapist Christine Webber talks to Liza who despite being successful and solvent is wondering why she doesn't feel happy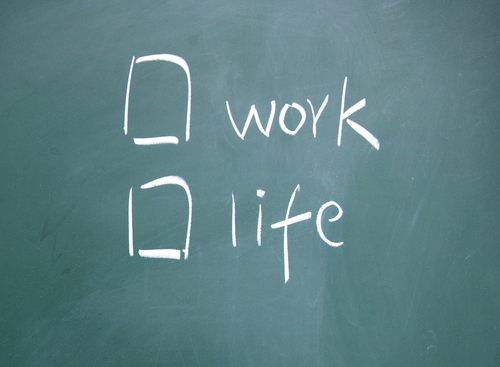 Hi, Christine. My name's Liza. I'm contacting you because I don't like my life, or the person I'm becoming.
I can't tell anyone else this because my friends and family think I have the career of my dreams, and that everything's terrific. I work in PR for a large financial institution. I'm 35, and single.
I fly all round Europe, and stay in top-class hotels. I own a gorgeous flat in Kensington. I make lots of money. I've achieved all my ambitions, but I feel empty inside and as if there has to be more to life than this. What's wrong with me? I can't believe that anyone else who is as successful as me could feel this way. Can you help?
Christine: Hi, Liza. I've seen plenty of people like you in my consulting rooms – saying exactly the same things as you. So you're certainly not alone. But I do think you need to make some changes. What sort of hours do you work?
Liza: Really long. I get up before six am. I go and have a swim at a nearby gym. I feel I have to do that or I get no exercise. I'm always at my desk by eight and I rarely leave before eight at night.
Christine: That sounds pretty unhealthy – what about lunch?
Liza: A sandwich at my desk unless I have a business lunch.
Christine: Any chance of a walk at lunchtime?
Liza: Very occasionally, if I have a meeting elsewhere in the City, I walk there rather than take a cab. But it doesn't happen often.
Christine: How do your evenings go?
Liza: To be honest, I often catch up with company stuff at home. I rarely cook. I tend to pick up a takeaway and a bottle of wine near my flat. I sometimes go on facebook, or email friends. But mostly I don't because I'm too tired. Most nights I drink the whole bottle of wine and fall asleep in front of the TV.
Christine: Well, in 2013, lots of highly-motivated adults share your kind of lifestyle. And often those people know lots of other individuals who live in the same way.
Liza: What's happened to the clients you've had who were like me?
Christine: I saw a top banker who decided to retrain as a maths teacher. He's a much happier man now – though considerably poorer!  Another client of mine embarked on a big volunteer project. That way he felt he could stay in his high-powered job but feel better about himself because he was giving some of his skill and time to less privileged people. I also saw a woman who worked extraordinarily long hours in HR and she retrained as an aromatherapist. In other words, most of them made changes – which they felt they had to make in order to stay sane and to feel better about themselves.
Liza: So it can be done. What about relationships?
Christine: Sadly, lots of highly successful people don't have a relationship – at least not a good one. Plenty of them are so exhausted they have no libido either! There's no balance in it – and no food for the soul. And I don't mean that necessarily in any religious sense.
Liza: I'd like to have a partner. But though I have masses of male colleagues, they're not interested in me long-term – though they don't mind a one-night stand. They all seem to marry quiet domesticated types who live in the country.
Christine: That's quite a common scenario. I've noticed it myself! So you need to think about altering your life so that you start meeting different guys with different agendas.  One way of doing that is to pursue an interest that you love, where you might also meet new people. What might cheer you up? Is there something you used to do – that you no longer have time for – which would make your heart and soul sing?
Liza: It's funny that you use the word 'sing' because I was in a choir at university, which I loved.
Christine: Well, there are loads of choirs in London. But you'd have to find time to rehearse at least once a week. Can you ever get out of the office before 8?
Liza: It would be hard – but maybe not impossible. If I could spend one evening a week singing, life would feel much better.
Chrsitine: I agree. Also you'd meet a different bunch of people – including possible potential partners.
Liza: You mentioned volunteering. Do people feel better if they spend some time helping others?
Christine: They do. Particularly if they work in a job where the emphasis is mostly on getting to the top and making as much money as possible! Research has shown that volunteering makes people feel better about themselves. So, though the object of the exercise is to help other individuals, volunteers tend to get huge benefits themselves in that they increase their self-esteem, and find more perspective and value in their lives.
Liza: I remember hearing about a project where volunteers help kids in poorer areas to learn to read. Maybe I could do something like that. It must be rewarding. And I'd probably feel a better person if I did.
Christine: There's a great website (www.do-it.org.uk) which covers every kind of volunteering opportunity. Why not take a look?
Lisa: I'll do that. Talking with you has made me realise that I've let my career take over my life. I'm an idiot. And I think it's damaged me.
Christine: Don't be too hard on yourself. You've realised this before you've had a complete breakdown, or before you've become so self-interested that you've turned into a monster! I'm sure that, with your intelligence, you can make alterations to your life so that it's a more balanced and mentally healthy one.
Liza: I'm definitely up for it. Thanks, Christine.
Christine Webber is a former TV news presenter. Since 1995, she has been an award-winning health writer. She is also a psychotherapist with a practice in Harley Street. She holds diplomas in integrative psychotherapy and cognitive behaviour therapy. And she also has numerous coaching qualifications.  Christine is the author of 12 self-help and therapy books.  Find out more at   christinewebber.com.
Like this article? Sign up to our newsletter to get more articles like this delivered straight to your inbox.