Looking for a new yoga studio to test out? Healthista reports on triyoga opening the doors to their newest location in Camden on December 11th
If you haven't managed to take a class at any of the triyoga locations in London, you're missing out.
Triyoga, one of our favorite yoga centres in London, is opening up the doors to a new studio this December on the 11th. After their original location in Primrose Hill had to close, Triyoga has created a new space just off Regent's Canal in Camden.
The new studio is in an old, converted Victorian Piano factory with maple floors and a flood of natural lighting. There are 150 classes a week to choose from between yoga, Pilates, Barre (an exercise program based on ballet)  and Infared Sauna for Hot Yoga, along with other accommodations include therapeutic rooms for massage, natural facials and Reiki (a Japanese technique for stress reduction and relaxation). The new centre will have four yoga studios, a meditation room, six treatment rooms, a Pilates studio and a Barre Studio, along with a new natural café within the renovated space of their new Camden location.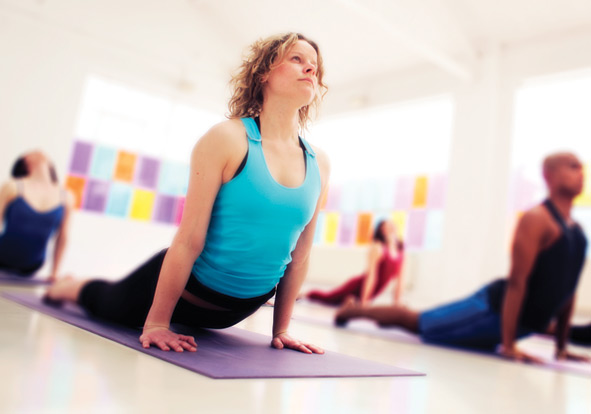 Triyoga's first location opened its doors back in 2000 by founder Jonathan Sattin. The vision for the studio was to have all three of yoga, Pilates and treatments available to promote rounded well-being. Hosting classes of authentic yoga accessible for everyone in a welcoming environment was and still is another one of the studio's goals.
The class we're most looking forward to is triyoga's Hot classes. One of their studio spaces is filled with infrared heat panels for hot yoga that heat the body during practice instead of heating the room. This helps to keep temperatures not excruciatingly hot while still maintaining the stretching benefits that come with yoga in the heat. These same infrared panels are in the new sauna and help to improve flexibility and circulation.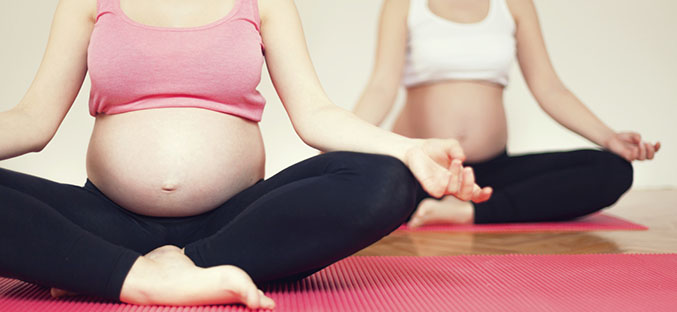 Along with triyoga's extensive list of available classes, several workshops and teacher training events will be taught by internationally acclaimed yoga teachers such as David Swenson, Simon Low, John Scott and Gahl Sasson and will be taking place at the new studio.
Outside of workshops and events, there are a few teachers on the regular schedule that we're rather excited for, as well. Nadia Narain is one of triyoga's celebrated teachers who specializes in hatha yoga, pregnancy and mummy and me classes. Introduced to yoga by Gurmukh Khalsa from Golden Bridge of LA, Narain's love for pre- and post- natal yoga is the reason so many mums and mums to be want to take her classes.
Another teacher we'd love you to take a class with is Bridget Woods Kramer (her classes are unbelievable). An internationally renowned teacher who began her yoga practice in India in 1975, she's recently helped with designing and demonstrating yoga for a book called 'Everyone Try Yoga,' and her teaching style is known for her sense of humour and close attention to alignment throughout classes. When the new Triyoga in Camden opens, we'll be checking the schedule for these two instructors.
If you make your way to the triyoga spa in Camden after their official opening on December 11, there is also a range of holistic treatments to try out. With Avuredic massage, Acupunture, Osteopathy, Reiki, natural facials and nutritional consultations there are a plethora of options to suit relaxation needs.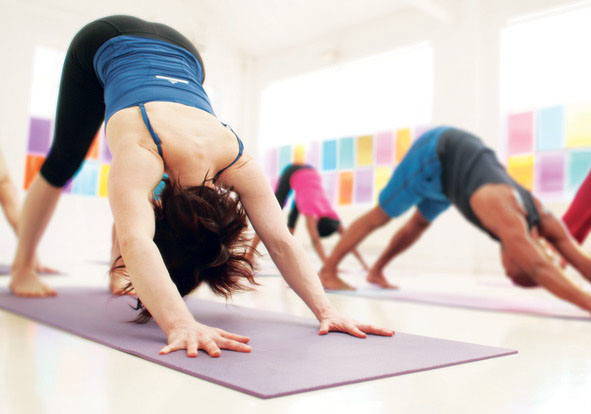 But, the newest addition to Triyoga's studio lineup is a the café that will be present in the new location. With a healthy and raw food menu, the café will be open every day from 6am till 10pm for triyoga class takers in Camden.
While it's sad that Triyoga has to close its doors to their Primrose Hill location – our editor Anna Magee thought the old studio was just the biz and trained as a yoga teacher with Triyoga teachers Susannah Hoffmann and Jeff Phenix  – we're extremely excited to see the new studio with it's location on the Regent's Canal and in the bustling space of Camden.
The triyoga Camden location officially opens on December 11
Like this article? Sign up to our newsletter to get more articles like this delivered straight to your inbox.