For Day 8 of Healthista's get-fit-in-your-living-room DVD challenge, editor Anna Magee has tried the latest from Gwyneth Paltrow's A-list super-trainer Tracy Anderson
I first tried Tracy Anderson's method in 2008 when her original DVD The Tracy Anderson Method Dance Cardio Workout first came out. A workout from the woman who trains Gwyneth and Shakira seemed like a great way to spend an hour of my life. Tracy's body is  pint-sized and superbly toned which helped.
But after the first ten minutes, I gave up. The moves were so fast and so new, it was like an aerobics class where the grapevines and knee lifts I knew had been replaced Tracy's own souped up hybrids and I didn't know what to put where. I couldn't keep up so I gave up. Anderson has since become a worldwide fitness phenomenon, releasing another ten or so DVDs in the last five years, most of which I have ignored. Until now.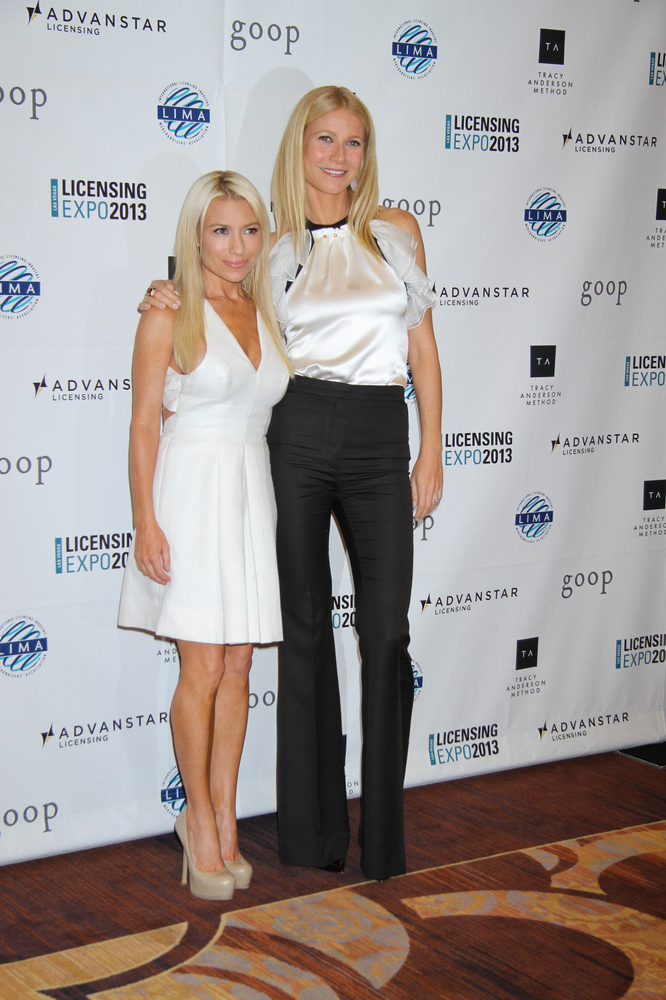 In her latest DVD, Tracy Anderson: The Method For Beginners, Anderson admits that as people – like myself – were jumping into her DVDs without any prior knowledge of the moves, she felt the need to release one that taught the basics.
There are two workouts, both 30 minutes, which not only show the moves but slowly-ish work through them, while Anderson talks you through exactly what goes where for each one.
The intention is that you work through this DVD until you feel confident enough to progress onto the other more advanced ones or to Anderson's total body diet and fitness system, Metamorphosis that's sweeping the US at the moment.
'Believe it or not,' Anderson says, 'some of my biggest celebrity clients have had to start with these basics before they ended up becoming dance-tastic.'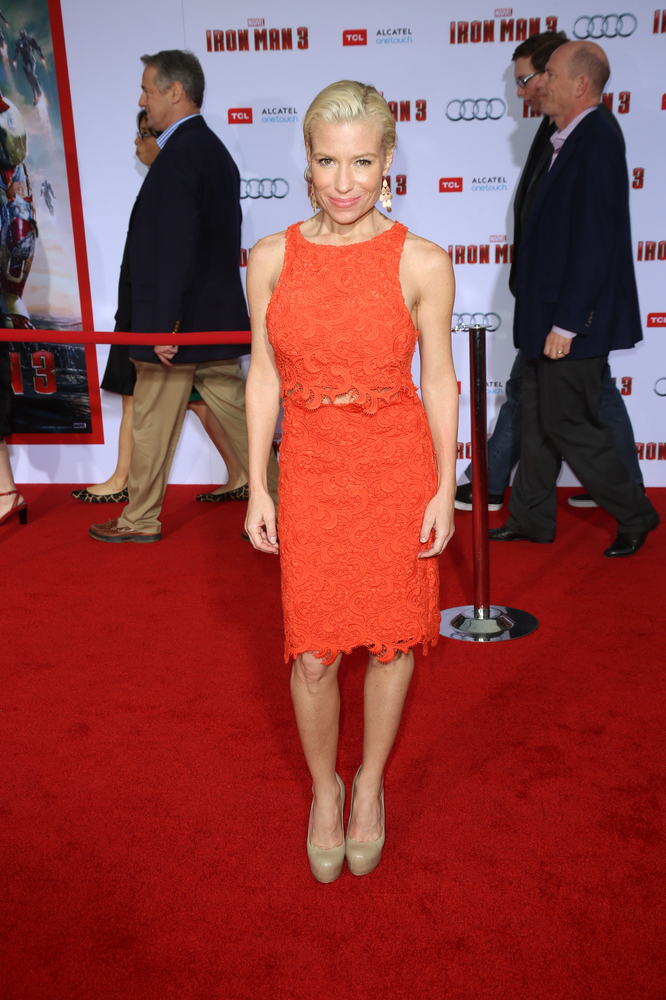 How hard can it be, I hear you ask? I am pretty fit but the thing about Tracy Anderson's method is that it's different to regular training. Squats aren't just squats, kicks aren't just kicks. There are small details such as the placement of a knee or ankle that Anderson has designed within each move to ensure it recruits extra muscles and gets you that sleek dancer's look she is known for.
'You have 600 muscles in your body but most workouts use only 230,' says Anderson in the introduction to the workouts. 'My workouts wake up all the accessory muscles in your body to help you get the body you've always dreamed of.'
You need ankle and wrist weights (2.5 pounds each) and dumbbells that are no more than three pounds. Anderson advocates not going higher than this because of the nature of the moves. You'll also need a chair.
With plenty of moves influenced by dance and ballet, this isn't your average workout. There are plies and leg lifts that go in all directions but tend to remain small. Yet you'll feel it deep within your muscles and in places that don't normally get worked, one of the reasons I liked the workout. Even at this basic level, it felt like it was waking up my body in new places.
The ab workout is novel – instead of sit ups which Anderson has told me in the past can sometimes make the abs get bigger – she does this thing where you stand up, keep your hips still and shift your ribs side to side as well back and diagonally. Kind of like half your body is doing a body roll and the other half is staying stone still. Strange. I did it in the mirror and could see my ab muscles contracting, then I wondered if it was just me and asked my husband to do it while I watched and the same thing happened. I could really see his ab muscles working. Lastly, as there are no large traditional moves such as squats or lunges, burpees or push ups either, if you're more of a fan of ballet and less of a fan of bootcamp you'll like this.
The Method for Beginners by Tracy Anderson £7.20 from Amazon
PROS: Works small, deep muscles that regular workouts often neglect to help sculpt a body that is small, lean and strong. Tracy gives clear instructions for each move and modifications. Feels achievable for people starting from scratch.
CONS: May not feel hard enough but it's worth persevering to learn Tracy's unique moves before progressing onto her harder DVDs.
Healthista rating: 4/5
HOW YOU COULD WIN ALL 12 WORKOUT DVDS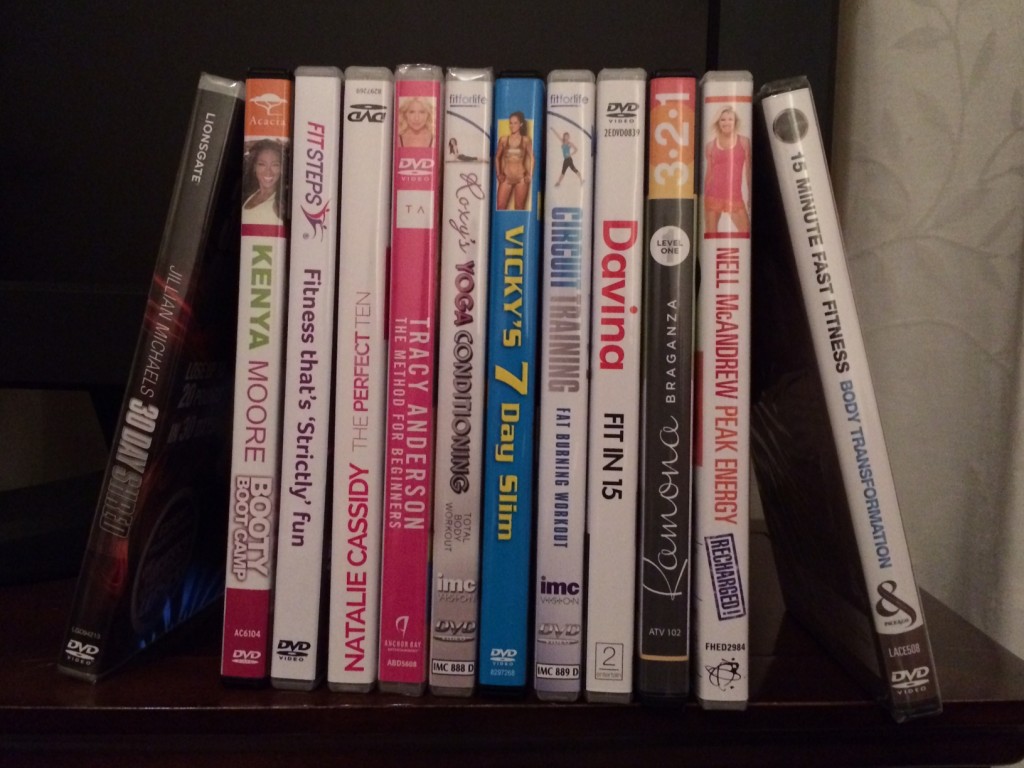 Sign up to our Daily Dose newsletter or share this on Twitter or Facebook and you could win all 12 of the DVDs we review. Great way to start 2012!
Note: Healthista has purchased all the DVDs in this review – they're not press gifts
Read other reviews in the Healthista 12 days of Christmas Get-fit-in-your-living room DVD challenge: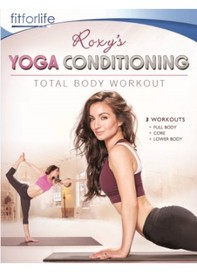 Day 7: Roxy's Yoga Conditioning Total Body Workout from Roxy Shahidi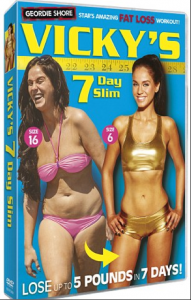 Day 6: Vicky's 7-Day Slim from Vicky Pattison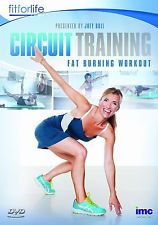 Day 5: The Circuit Training Fat-Burning Workout from Joey Bull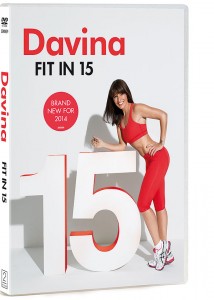 Day 4: Fit in 15 with Davina McCall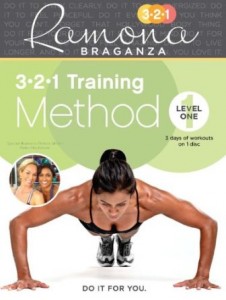 Day 3 Celebrity Trainer Ramona Braganza's 3-2-1 Training Method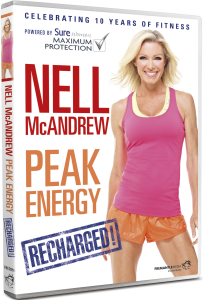 Day 2: Nell McAndrew's Peak Energy Recharged (£7.49 Amazon)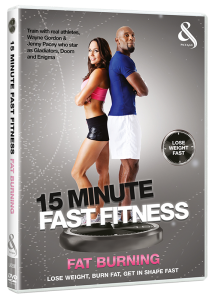 DAY 1: 15 minute fast fitness – Fat Burning with former Gladiators Jenny Pacey and Wayne Gordon
Like this article? Sign up to our newsletter to get more articles like this delivered straight to your inbox.