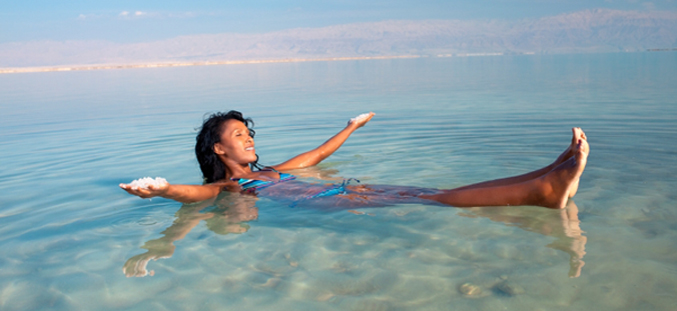 If you're looking to focus on your mind and body on holiday, a retreat seems like the obvious solution. Whatever your budget or time constraints, give yourself the chance to really unwind and enrich your senses in one of these healthy havens, where you can restore your inner balance.  As time is tight for most of us, we have chosen all five destinations within easy reach from the UK.  Travel and lifestyle writer Polly Allen reports 
Best for yoga BALEARIC ISLANDS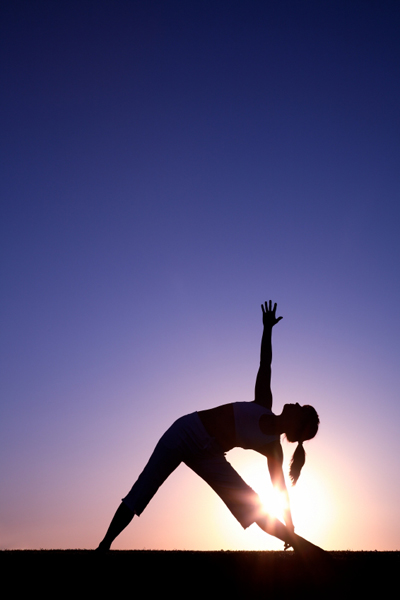 Yoga should probably be the official sport of the Balearics, particularly in Majorca and Ibiza. Ana Ramos Retamero, an Ibiza tour guide, understands the appeal.  'Travellers feel time has stopped,' she explains. 'You can go to any beach and practice yoga and meditation… you have quietness, nature and the scent of the sea.' Base yourself in Santa Eulalia for the best selection of yogis, then enjoy beautiful Ibizan views from the top of the Puig de Missa hill.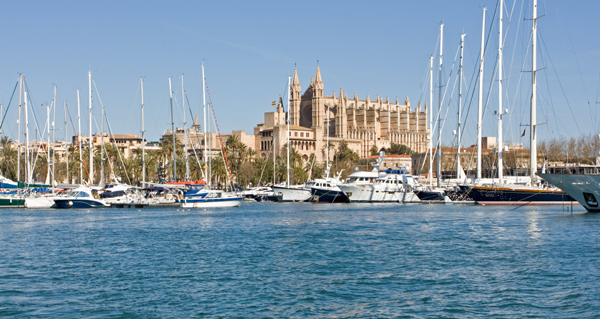 As for Majorca, 'Palma is the centre for the yoga scene in Majorca, with regular schedules,' says Sandra Wijkman Donovan, a founding member of the city's Earth Yoga studio who trained in vinyasa flow yoga in New York.  'We are happy to have tourists come and practice with us.'
Meanwhile, Ashtanga Yoga Palma offers five day passes for tourists. Teacher Yogi Pepe says: 'Majorca is known as 'la isla de la calma' (the island of calm). It radiates calm, and yoga is ideal for that; it gives you extra time for yourself.'
Follow up your class with raw local food and detox sessions at Ziva To Go, near Santa Catalina Market, or sample nutritional meals at the guilt-free but delicious Mas Natural café in Plaza España. Afterwards, hop on the 100-year-old wooden train running from Palma through the Tramuntana Mountains to Soller, a town surrounded by orange groves.
Best for creativity and art PRAGUE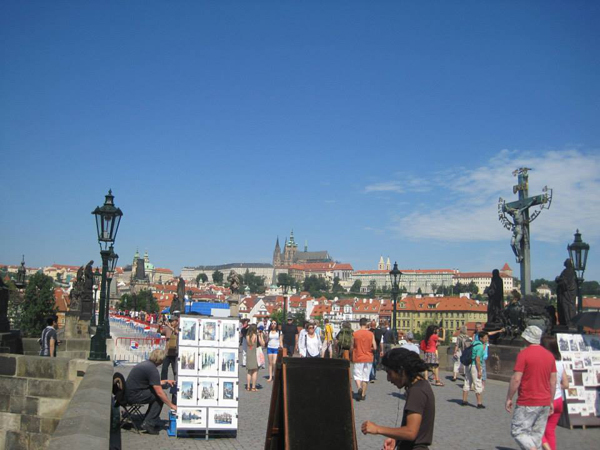 From traditional Art Deco buildings to the Mucha Museum (celebrating Art Nouveau legend Alphonse Mucha), it's clear that Prague is the place to indulge your creativity. Modern artist David Černý's sculptures – think cars with legs and a statue of Franz Kafka suspended from a city roof – add a contemporary and controversial twist, and you can visit his arts centre, MeetFactory, which holds open studio days and workshops throughout the year. For something a little more traditional, make a beeline for the tours at the Ceramic Studio in Prague 4, to learn about pottery and take your turn at the potter's wheel. If you have the knack, sign up for their intensive one-day or weekend courses and develop your new skill.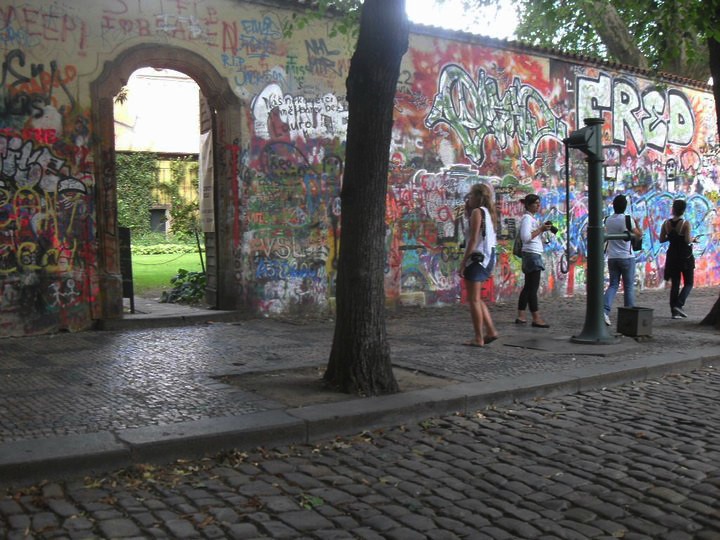 If wall art is more your thing, don't miss the John Lennon Wall, in Mala Strana, which was first covered in pacifist graffiti during the Velvet Revolution. It's now a busy tourist attraction, with new layers of peace-themed scrawls and images constantly being added. Whatever your thoughts on graffiti, this is a powerful display that says something about the triumph of human nature.
Best for cycling and food COPENHAGEN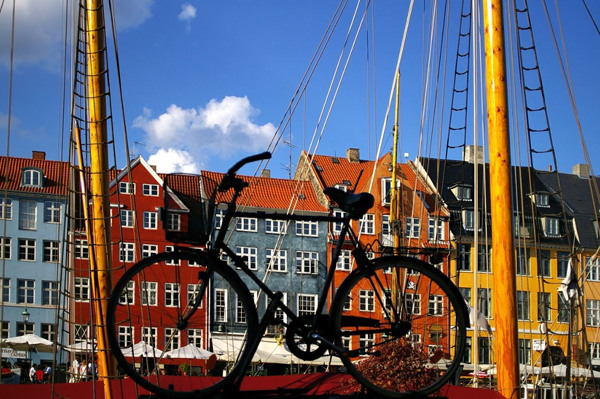 Copenhagen's cycling culture will certainly appeal to outdoorsy types, as riding a bike is second nature here. 'The city takes the bicycle seriously as transport,' admits Mikael Colville-Andersen, of Copenhagenize, which specialises in cycling. 'If you make the bicycle the fastest way from A to B, people will ride.' And they certainly do, with 50 per cent of residents choosing to cycle. To get into it during your visit, Mikael advises: 'Practice on quieter streets first, and become acquainted with the traffic culture.' You'll be keeping fit whilst thinking like a local.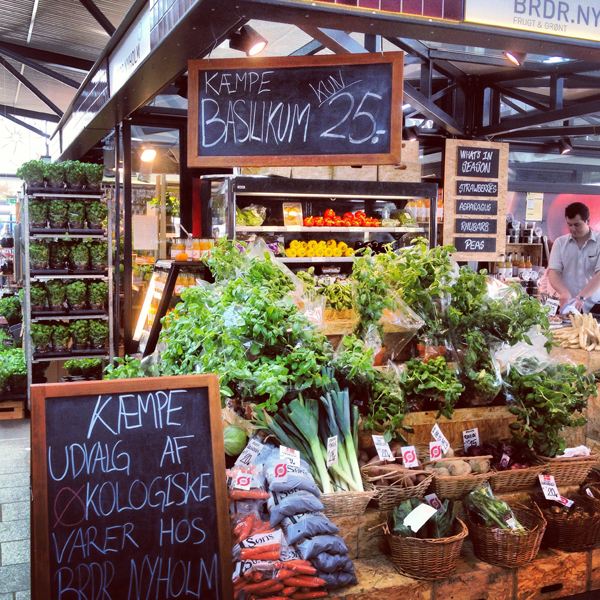 The Danish attitude to food is just as refreshing, with simple dishes, such as smørrebrød (open rye bread sandwiches) taking precedent. But where should serious foodies get their fix? Juliet Searle Moran, creator of travel guide Milk in the City, knows – she's just begun a series looking at Copenhagen. 'Tornhallverne market is the ultimate destination for food done right. Every time I visit, I'm blown away by the amazing quality and variety on offer.' Beyond the market, the chefs are ready to experiment. Juliet reports that many of them 'forage wild herbs and mushrooms outside the city, then cook up what they found back in their gourmet kitchens'. Expect to expand your palate and play with new tastes.
Best for eco-fabulousness MARRAKECH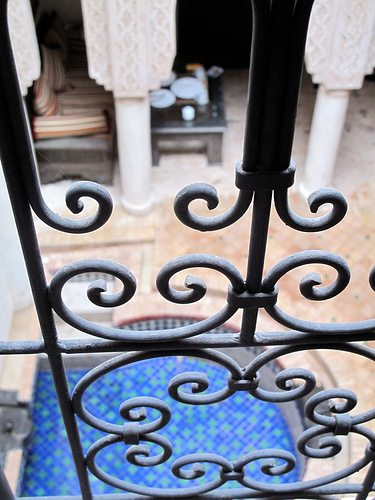 In the 60s and 70s it was known as a hippy hangout, but modern Marrakech still has a lot to offer travellers seeking equilibrium. Bypass the new flashy hotels and book yourself into a traditional riad, which is a guesthouse with a distinctive Moroccan flavour, overlooking a peaceful garden or courtyard. Riad Dar Justo has a 15th century heritage, balanced with a contemporary eco conscience from its social responsibility program. You'll find solar energy, purified water and a stunning rooftop garden here, along with a cleansing Hammam. What's more, you're only a short distance from the Medina, home to the Djemaa el-Fna square and the souks, littered with tiny brightly-coloured stalls selling everything from sandals to silverware.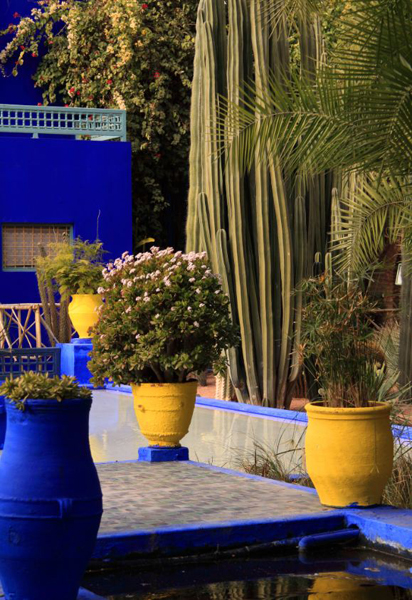 Another nearby attraction is The Majorelle Gardens, a real oasis of calm. Created over a period of 40 years by painter Jacques Majorelle, using plants from all five continents, it was restored by Pierre Bergé and fashion legend Yves Saint-Laurent. Look out for fountains, water lilies and plenty of signature 'Majorelle blue' hues in the décor. 'This city led me to colour,' Saint-Laurent once said, and it can do the same for you.
Best for swimming and springs REYKJAVIK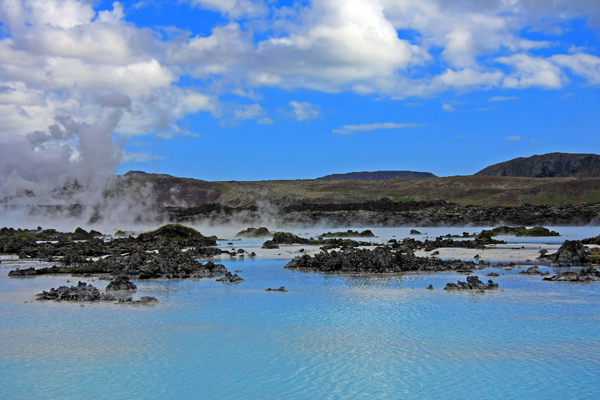 Iceland's abundance of geothermal energy means that nature warms everything from swimming pools to running water, so going for a swim is really popular. 'We have great swimming pools in Reykjavik and it's cheap,' explains Haukur Magnusson, editor of the Reykjavik Grapevine newspaper. His advice to visitors is to: 'try every pool in Reykjavik, then drive out to the countryside's natural hot springs.' With many outside swim spots boasting gorgeous views, as well as the famous Blue Lagoon boasting thermal spa treatments, what better way to reconnect with nature?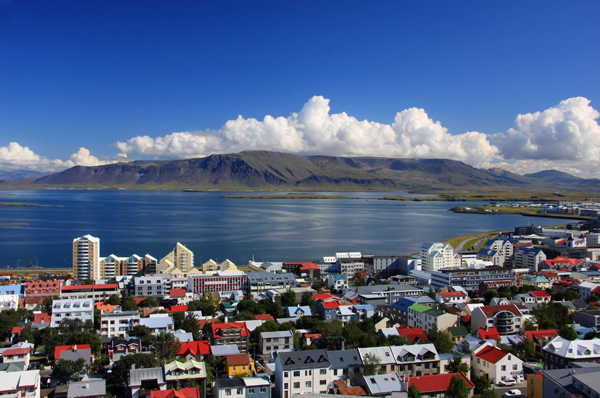 The Laundromat Café is one of the best places to refuel after a swim. As the name suggests, you can actually do your laundry here, but there's also a play area for children, whilst adults can enjoy a coffee. Below the counter, you can see shelves full of colour-coordinated English and Icelandic books for sale; choose your favourite and then retreat to a quiet spot by the incredible Harpa Concert Hall, overlooking the water and the mountains. You could be reading until midnight if you take advantage of the long summer daylight hours.
Travel providers include easyJet Holidays and lowcostholidays.com.
Like this article? Sign up to our newsletter to get more articles like this delivered straight to your inbox.