It's a tempting equation:  Need to lose weight. Go online.  Buy diet pills.   But online weight loss pills have been found to contain high levels of a dangerous, banned drug that could cause heart attack and stroke.
Yesterday, the UK medicines watchdog the Medicines and Healthcare Regulatory Authority (MHRA) seized £12.2 million of fake and unlicensed medicines, most of them slimming pills, along with medicines for hair loss and erectile dysfunction.
Most worryingly, one of the MHRA's raids found 12,000 tablets from a company in Stockport selling Trim Fast, which claims to be a herbal remedy that actually contains sibutramine, a slimming drug banned in the UK.
'Products bought online were labelled natural or herbal but found to contain substances such as sibutramine, which was taken off the market last year,' Neal Patel, of the Royal Pharmaceutical Society told Healthista.
Sibutramine can cause increased risk of heart attack, stroke and long-term use has been associated with heart damage, he said.
Danny Lee-Frost, head of operations for the MHRA told The Times: 'Someone goes online to buy this type of product thinking they're safe and natural.  They're not.  They will do you harm.'
Lee-Frost's team found pills worth more than £11,000.  He told the newspaper that they arrive in blank packages covered in dust from industrial workshops and are then packaged with labels declaring innocuous ingredients such as citrus extracts, mulberry leaves and cassia seeds.
'People are buying these anonymously online,' said Mr Lee-Frost.  'They're not telling anyone what they're taking.  If it does interact with other medications and something awful happens, I don't think we would even know about it.  That's the danger.'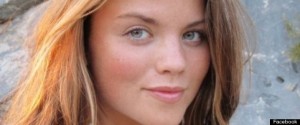 In April this year, medical student Sarah Houston, 23 died after taking the banned slimming drug DNP for 18 months.
The MHRA closed down almost 1300 UK websites that sell medicines online.
When it comes to buying medicines online Neal Patel emphasised the importance of knowing what you're buying and who you're buying it from.
'We would urge the public if they wish to buy medicines online to always check that they are dealing with a genuine pharmacy,' he advised.
So how to know if you're dealing with the real thing?
'Look for the internet pharmacy logo,' Patel explains.  'It's a green cross which should have a serial number with it.'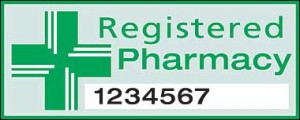 Importantly, he says you need to be able to click on the logo and be taken through to the Register of Pharmacies where that pharmacy will be listed as an approved UK medicine supplier.
'Some of the online suppliers are getting wise and making their own counterfeit logos, so being able to click through is important along with looking for a UK-based pharmacy with a phone number and an address supplied,' said Patel.
If you're buying a prescription medicine the site should ask for your prescription number or offer a consultation with a prescribing pharmacist or doctor as it's illegal to supply prescription medicines without these.
'If they're offering you a prescription medicine to buy with a simple click, then you are probably dealing with an illegal site,' said Patel.
'If something looks too good to be true, it probably is – these are prescription medicines, they shouldn't be as easy to buy as a pair of shoes on Ebay,' said Patel.
The only legal prescription medicine for slimming is a substance called orlistat, used to treat obesity.  You need a BMI of 28 or above to be prescribed it buy your doctor.
Orlistat comes with side effects, the most notable of which is fat is passed out with your faeces.  This means fatty smelly stools, urgency to get to the toilet, oily spotting on your underclothes, and excess wind.
Find out more about counterfeit meds at the Royal Pharmaceutical Society's website
What's been your experience of buying pills online?  Email and let us know
Like this article? Sign up to our newsletter to get more articles like this delivered straight to your inbox.