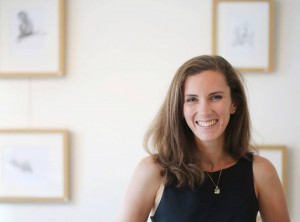 Bonnie Friend, 27 is the editor at Spabreaks.com. Here she describes how a wax bath she at Champneys led to a lifelong obsession with spa-going
As Editor at spabreaks.com, it sort of goes without saying that I am a bit of a spa fan, but before I joined the professionally pampered ranks, there was one spa experience that made me realise the world of wellbeing was always going to be so much more than a day job for me, it's a way of life.
From as soon as she was permitted to take me into a spa with her, my mother had made a point of having a regular mother/daughter day, just for us, without the interference of younger brothers, fathers, or anyone else.  As a sickly teenager, with all the tendencies towards self-flagellation characteristic of an adolescent girl, this time was extremely important, and when I reached an age that I could start going to spas (16), they began to feature heavily in the repertoire; a significant development because it was in this environment that I was able to not only learn the real importance of giving yourself a bit of a break, but also how to actually do just that.
It seems a peculiar thing to think that we need to learn how to relax, but girls in particular are good at developing an internal monologue that goes ten to the dozen telling them everything that they have done wrong, everything they should be and are not, and generally giving themselves a bit of a psychological battering that can impact on physical health, and certainly one's general enjoyment of life.
That first spa experience wasn't the most expensive, the most decadent, or the most extravagant of trips, although it was definitely a treat beyond the everyday running of things but it had a long-term impact on me and played a big part I think in what I find myself doing for a living.
Mum had taken me to Champneys, that powerful moniker that inspires feelings of confidence, history, and professionalism as well as a few celebrity patrons including Naomi Campbell and David Beckham.  I had been treated to the odd manicure and pedicure before, but this time, it was about having something that only a spa can deliver.
The treatment was a Wax Bath which is essentially like being swaddled in your very own chrysalis and left to sweat until you feel as though you have sat for several hours in a sauna.  I can't say it was entirely pleasant, but the mere act of paying attention to your body, time to realize where it aches, and giving yourself a little breathing space that isn't about work (or schoolwork at the time), Facebook, emails, or any of the things that seem so important and insurmountable when they are worrying you, felt priceless.  Plus, there was no better time to put the world to rights with my mother than when we were both lying on beds with our arms strapped to our sides like two giant, perspiring candles; that was bonding.
The upshot of that first eye-opening experience was that I have made a point of putting a little time aside each day (what can I say, I'm indulgent), to regroup and do something just for me.  In my case that invariably falls into the category of going for a run or doing some exercise, but naturally there are a few spa breaks thrown in there for good measure.  What a therapist can do with some essential oils and a heated poultice is something worth experiencing first hand, so I shan't carry on, but I will leave you with this: don't underestimate the power of treating yourself every now and again, I have no doubt that you deserve it … that, and if you're looking for some inspiration on where to go, I'm now in a considerably better position to advise!
Spabreaks.com is the UK's largest spa booking agency.  For more information visit www.spabreaks.com or contact 0800 043 6600.  Spabreaks.com are launching the first  Women's Wellness Week on 16th-20th September 2013. Find out more at http://womenswellnessweek.com/ or the hashtag #bekindtoyou
Like this article? Sign up to our newsletter to get more articles like this delivered straight to your inbox.