Have you got regular bloating, abdominal pain and other symptoms of Irritable Bowel Syndrome? A new diet, created by medics and backed by bona-fide medical research, claims it can alleviate the symptoms – for good
Bloating, abdominal pain, nausea, diarrhoea and constipation – most of us occasionally suffer with these. But if you get a catalogue of these symptoms regularly, you've probably had a diagnosis of Irritable Bowel Syndrome, (IBS), a problem that stumps medics as there's no known cure. Now, a new diet created by medics and backed by bona-fide medical research, claims it can alleviate the symptoms.
IBS affects one in ten people and is staggeringly, the most common disorder diagnosed by doctors. In fact, a third of the population are believed to suffer from symptoms at some point in their lives.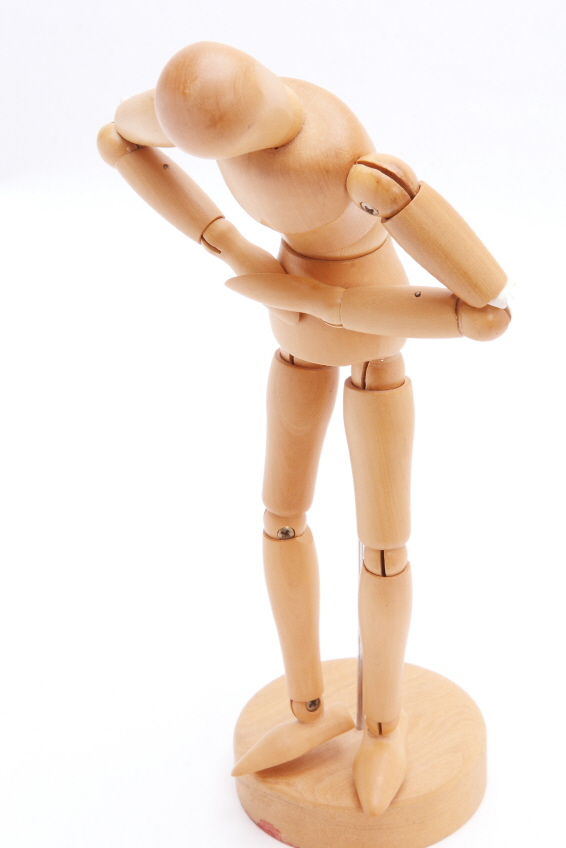 Unbelievably, IBS is one of the most common reasons why people take time off work. Figures from NHS Health and Social Care Information Centre (HSCIC) show that IBS affects twice as many women compared to men, most commonly those aged 40-44. In 2011, there were over 5,000 hospital admissions due to IBS, and 70 per cent of them were women.
Dr Sue Sheperd, an Advanced Accredited Practising Dietitian and an Advanced Accredited Nutritionist in Australia, developed the low FODMAP diet in 1999. Through her PhD research, Sheperd proved that the diet worked effectively for IBS sufferers, as well as other digestive disorders such as Crohn's and coeliac diesase.
Now, alongside Dr Peter Gibson, Professor of Gastroenterology at Monash University and Director of the Department of Gastroenterology, she's written a book based on on the FODMAP diet that promises to revolutionise the lives of IBS sufferers.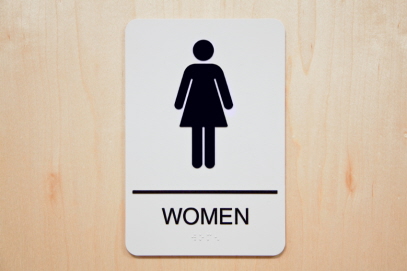 So – what are FODMAPS? 

Quite simply, FODMAPS are carbohydrates that IBS sufferers' digestive systems find difficult to absorb. The word FODMAP stands for Fermentable Oligosaccharides Disaccharides Monosaccharides And Polyols.
I'm hoping that, like me, most people read that thinking `what the heck?` and are having difficulty pronouncing them. FODMAP food are off limits for IBS sufferers and there are hundreds in each category. We've defined the categories below and given you some examples of food that are off limits for IBS sufferers in each one. Some background: saccharides is a medic's way of saying sugars.
Fermentable – In IBS the small intestine finds it difficult to digest certain carbohydrates so they're passed to the large intestine, along with water, where bacteria feasts on them and quickly breaks them down, a process otherwise known as fermentation. This stretches the intestines' walls and produces carbon dioxide, methane and hydrogen leading to IBS symptoms.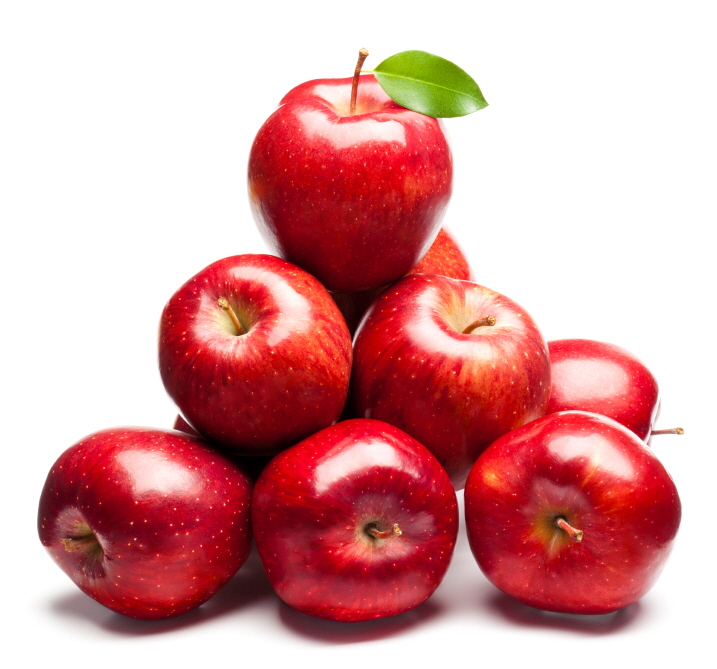 Oligosaccharides – Oligio derives from the Greek word 'few' and therefore means people should have few foods that involve short-chain carboyhdrates found in food substances known as galactans and fructans. Foods to avoid: Galactans are found in kidney beans, baked beans, lentils and chickpeas whilst fructans  are found in wheat, rye and barley (when consumed in large amounts). 
Disaccharides – 'Di' means two and in this instance stands for two molecules linked together, commonly found in lactose (the sugar in milk). Foods to avoid: dairy products including milk, yogurt, ice-cream, and soft cheeses such as ricotta and mascarpone. 
Monosaccharides – 'Mono' stands for 'one' and is a sugar that cannot be broken down. Foods to avoid: Fructose such as honey, mango, watermelon and apples.
Polyols are sugar alcohols found in certain foods. Foods to avoid: mushrooms, avocado, cherries, plums, prunes, pears and nectarines.
This may seem complicated but the book provides lists of foods under all of the above categories which are split into High and Moderate FODMAPS with Low FODMAP alternatives to make the diet easier to follow. 
Dr Gibson says you should view these as an 'exchange'. He explains: 'If apples and pears are restricted and they are the usual fruit the person eats, then bananas, strawberries and kiwifruit should be taken instead. In that way, nutritional inadequancie or deficiencies should not occur.'
To make shopping easier, Dr Gibson recommends downloading the Monash University Low FODMAP diet App via the Apple or Google shop which provides an accurate and up-to-date list of foods allowed on the diet..
Will it work?
A number of studies have shown the FODMAP diet works on IBS.  For example, one from The Department of Medicine at University of Otago, New Zealand, found the diet alleviated 72 per cent patients' IBS symptoms. The research, published in the International Journal of Clinical Practice in September 2013 was done on 90 IBS patients over a 15 month period.
Getting Started
It's recommended people starting the diet avoid all FODMAP foods for two months and slowly start introducing one FODMAP category at a time, otherwise known as 'step-down'. This is because certain FODMAPS will affect people in different ways so you will need to learn what your body is less tolerant to.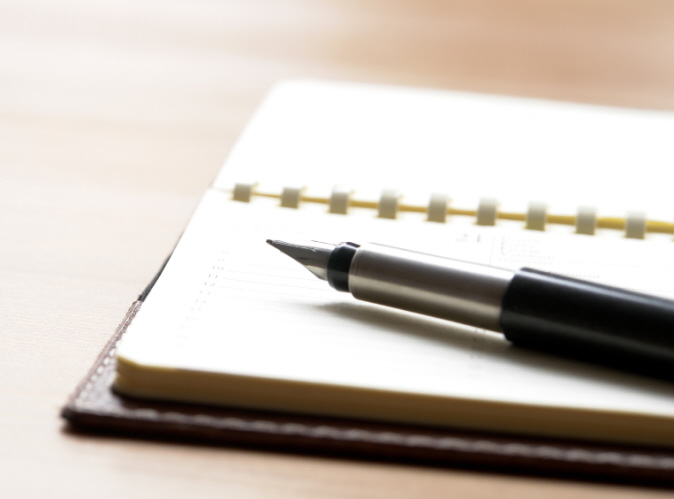 To help you get started, the book provides a 14 day menu plan for a general low FODMAP diet, a vegan diet, and even a dairy free alternative, amongst others.
As Peter H.R Green, MD, Professor of Clinical Medicine and Director of the Celiac Disease Center at Columbia University states' '…the low-FODMAP diet can be individualised, liberalised and tailored to each patient.'
Primary no-go foods for IBS sufferers?
Several foods should be completely avoided if you have IBS. 
`Avoid onions and learn to read food labels to see where the onions have been added,' advises Dr Gibson. 'Large quantities of wheat products, for example breads and pasta, as well as legumes, apples, pears, dried fruits, watermelon and most fruit juices are to avoided by IBS sufferers on the low FODMAP diet.'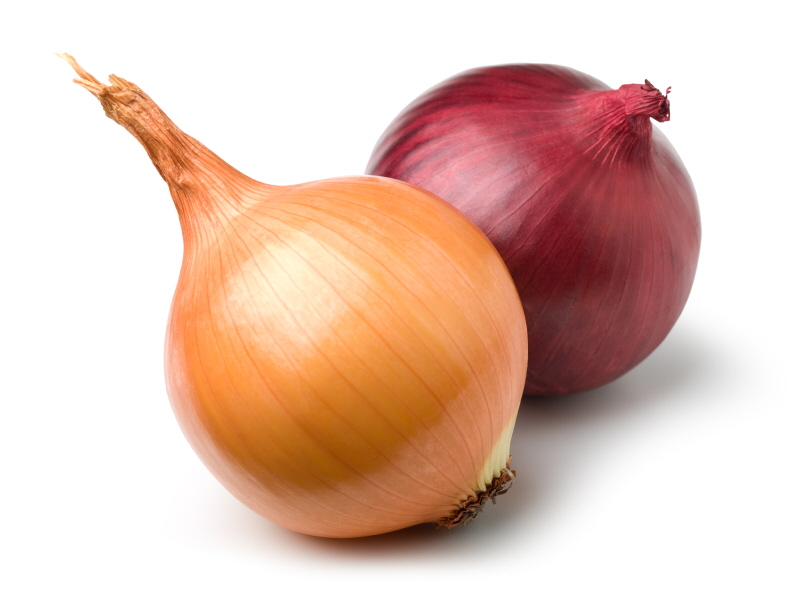 3 FODMAP FRIENDLY RECIPES FOR IBS SUFFERERS 
We've chosen three FODMAP-friendly recipes from the book for IBS sufferers, but delicious for anyone who wants to eat healthily
Olive and Aubergine Gluten-Free Focaccia
Serves 6 to 8
3 tablespoons of garlic-infused olive oil
2 teaspoons of balsamic vinegar
1/4 teaspoon of dried parsley
1/4 teaspoon of dried oregano
1/4 teaspoon of dried basil
1/2 small aubergine, cut into 1 cm slices
280 grams of gluten-free bread mix
3 tablespoons of garlic-free basil pesto (gluten-free for gluten-free diet)
75 grams sliced kalamata olives
40 grams of grated Parmesan cheese
Salt and freshly ground black pepper
Small basil leaves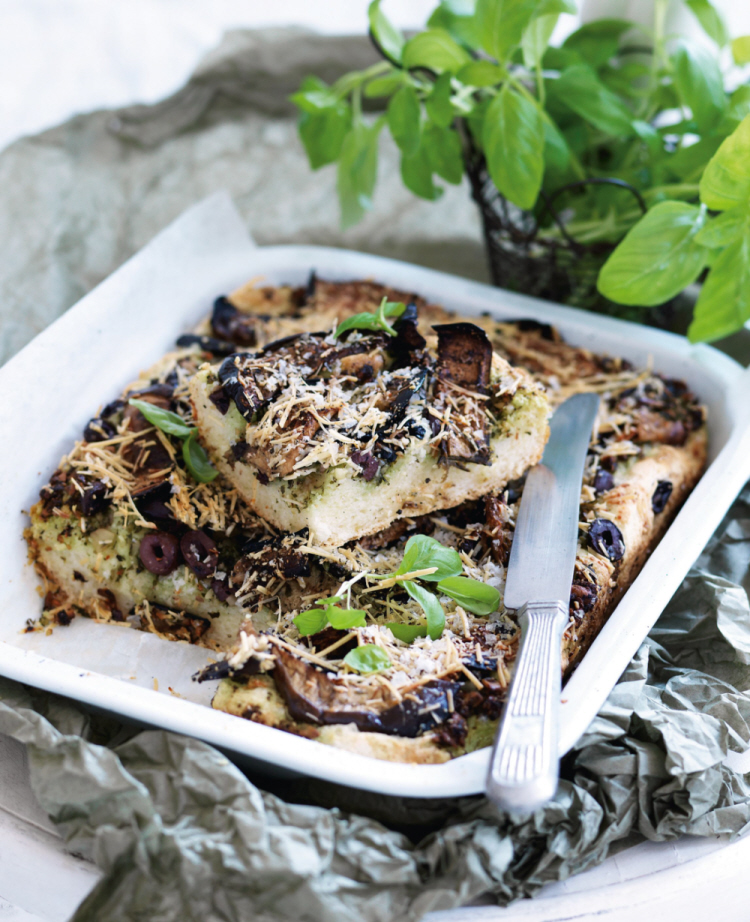 1) In a large shallow dish, mix together the oil, vinegar, parsley, oregano and basil. Add the aubergine and turn to evenly coat, then let it marinate while you prepare the bread.
2) Preheat the oven to 180 degrees and line a rimmed baking sheet with parchment paper. Make the gluten-free bread mix following the package directions and spoon onto the baking sheet. Using a spatula or the back of a spoon, spread out the mixture to cover the sheet (it should be about 2 cm thick).
3) Add a small amount of the aubergine marinade to a ridged griddle pan or cast-iron frying pan and heat over medium high heat. Add the aubergine  slices and cook, turning once, until lightly charred, 3 to 4 minutes.
4) Spread the pesto evenly over the bread dough using a spatula or the back of a metal spoon, dipping the spoon in water if required to keep it from sticking to the dough. Top with the olives, aubergine and Parmesan, and season with salt and pepper. Bake for 25-35 minutes., until lightly browned. Remove from the oven and cool to room temperature on the baking sheet. Cut into pieces, sprinkle with the basil leaves and serve warm.
PER SERVING (one eight of recipe): 208 calories; 3.6 protein; 12.6 g total fat; 2.9 saturated fat; 20.4 carbohydrates; 0.5 g fibre; 494 mg sodium
Chinese Chicken on Fried Wild Rice
Serves 6
Wild rice looks and tastes sensational, and it makes a nice change from white rice. Here, its distinctive nutty flavour is enhanced by a handful of roasted peanuts.
3 tablespoons of gluten-free Soy Sauce
2 teaspoons of grated ginger
1 tablespoon of garlic-infused Canola Oil

1 teaspoon Chinese five-spice powder
Four 170 grams boneless skinless chicken breasts
For the Fried Wild Rice
200 grams wild rice
2 teaspoons peanut oil
75 grams roasted peanuts, roughly chopped
2 eggs, lightly beaten
1 tablespoon soy sauce (gluten-free for a gluten-free diet)
2 tablespoons of coarsely chopped coriander, plus additional for garnish
Salt and freshly ground black pepper
Steamed Asian greens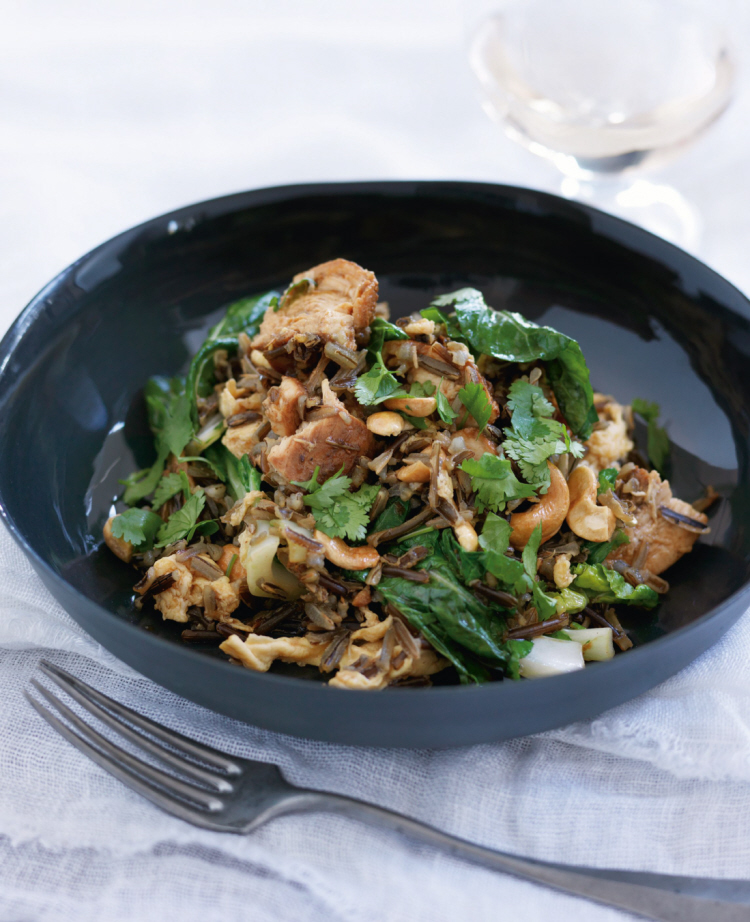 1) Combine the soy sauce, ginger, garlic-infused oil and five-spice powder in a small bowl. Place the chicken in a non-metallic dish, pour in the marinade and toss to coat. Cover and marinate in the fridge for 2 – 3 hours.
2) To start preparing the fried rice, place the rice in a medium saucepan and cover with 900 ml cold water. Bring to a boil and cook, covered, over medium heat fro 45 minutes, or until tender and beginning to curl. Drain and set aside 20 minutes to cool completely.
3) Preheat oven to 180 degrees.
4) Spray a large nonstick frying pan with cooking spray, add the chicken and cook over medium-high heat for 2 minutes on each side. Transfer to a roasting pan and bake for 20 to 25 minutes, until cooked through, turning once. Remove from the oven and keep warm.
5) Meanwhile, heat 1 teaspoon if the peanut oil in a wok or large frying pan. Add the peanuts and cook, stirring frequently, until lightly toasted. Transfer to a plate. Heat the remaining oil in the pan. Add the eggs and cook, stirring and breaking it up into pieces. Add the cooked wild rice, peanuts and soy sauce and cook, stirring regularly, for 2 to 3 minutes, until heated through. Remove from the heat. Stir in the coriander and season to taste with salt and pepper.
6) Cut the chicken in 1 cm slices and toss with the fried rice. Divide among six plates, garnish with the additional coriander and serve immediately with the steamed Asian greens.
PER SERVING (including 100 g steamed Asian greens): 522 calories; 57.4 g protein; 18.7 g total fat; 4.2 saturated fat; 28.2 g carbohydrates; 6.0 g fibre; 856 mg sodium
Baked Caramel Cheesecake
Serves 14
200 grams of gluten-free vanilla biscuits
110 grams unsalted butter, melted
500 grams cream cheese, at room temperature
150 grams castor sugar
2 teaspoons vanilla extract
3 eggs
1 egg yolk
250 grams of chewy caramels (gluten-free for gluten-free diet)
Icing sugar (optional)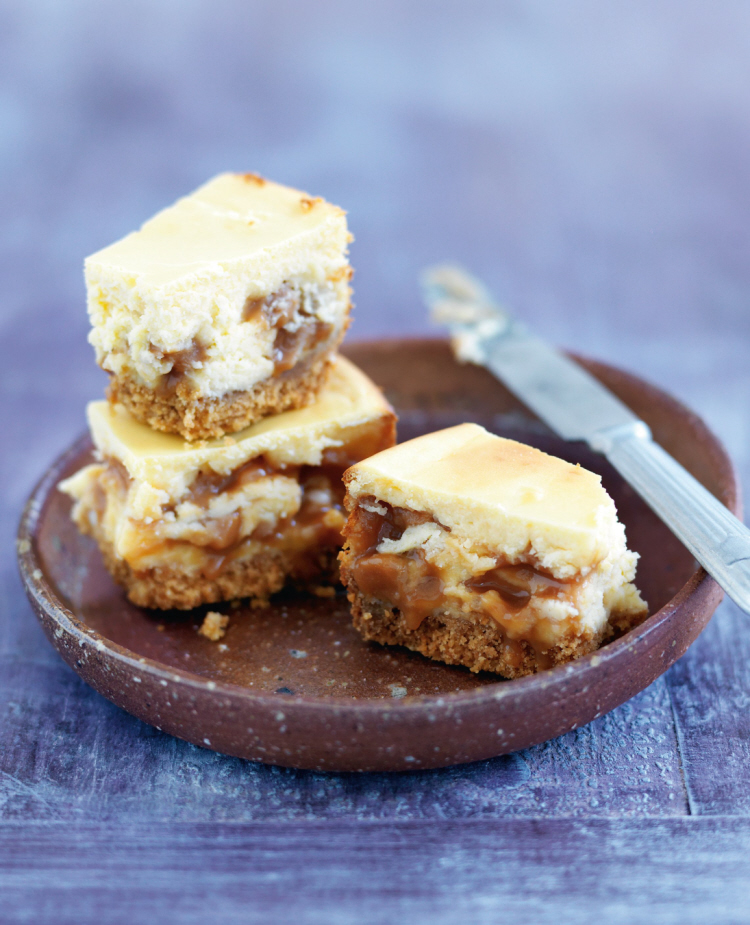 1) Preheat the oven to 150 degrees and grease a 20 cm spring-from tin.
2) Place the biscuits in a food processor and pulse to make crumbs. Add the melted butter and pulse until well combined. Press the mixture into the bottom of the prepared tin, cover with cling film and refrigerate for 30 minutes.
3) Beat the cream cheese, sugar and vanilla with an electric mixer until well combined. Add the eggs, one at a time, beating between the additions, then add the egg yolk. Add the caramel pieces and stir well. Pour the mixture into the tin over the biscuit crust and bake for 1 hour, or until just firm.
4) Turn the oven off and leave the cheesecake int the oven with the oven door ajar for 4 hours, or until completely cool. (This prevents the cheesecake from cracking). When cool, cover with clingfilm and refrigerate for at lest 2 hours before serving. Dust with icing sugar, if desired.
PER SERVING (not including icing sugar): 368 calories; 5.5 g protein; 25.3 g total fat; 15.7 g saturated fat; 31.1 g carbohydrates; 0.1 g fibre; 219 mg sodium
These recipes show that flavour is definitely not off the table and that the diet still provides naughty goods.
Click here to buy your copy of The Complete Low-FODMAP Diet: The revolutionary plan for managing symptoms in IBS, Crohn's disease, coeliac disease and other digestive disorders by Dr Sue Shepherd and Dr Peter Gibson, (£16.99), (published by Vermilion). Photography by Mark O'Meara.
To find out more about IBS, please visit the IBS network site.
RELATED:
EXPERT: I've suddenly developed bloating what can I do?'
GOT BLOAT? 6 stomach fixes that work  
Like this article? Sign up to our newsletter to get more articles like this delivered straight to your inbox.