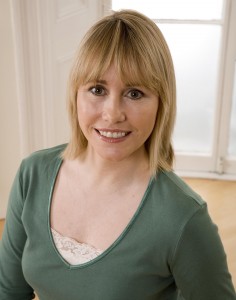 When a tiny red spot appeared on the back of her upper arm, beauty writer and blogger Karen Heath didn't think much of it.  But one thing was certain, she didn't like the look of it and eventually saw a doctor to have it removed. For Healthista's Summer Skin Week, Karen writes about how it was the decision that saved her life
Mid-summers day 2006 was a beautiful hot and sunny day in London but for me it was very dark. You see I'd just been told the tiny lesion I'd had removed from my upper arm three weeks before, purely for cosmetic reasons, was in fact melanoma the most lethal form of skin cancer. I'd heard those terrifying words we all dread 'I'm sorry, it's not good news, it's cancer.' Worse news was to come, because the lesion was 1.4 millimeters deep it was over that crucial millimetre and further investigative and preventative surgery was required 'without delay.'
It all began a year or so before, I think. If I'm honest I don't really know because the tiny red spot, more like a blood blister had appeared out of my direct view on the back of my upper arm without me paying much attention to it. As a journalist who has covered health issues, I knew the six signs of skin cancer well, and this tiny red blister didn't even tick one box. It wasn't till I ran a pumice stone over the top of my arms to smooth them out before a holiday (yes I DO, use a pumice stone on my upper arms), that I didn't realise I'd pumiced this little 'blister' thingy and found blood all over my lovely white towelling dressing gown. 'I'm not putting up with this.' I thought, 'It's going to have to come off!'
However I was little prepared for what was to come…
What seemed particularly galling and cruelly ironic was that I'd always been careful with my fair skin, protecting it well with high factor sunscreens, being the 'boring' one on holidays with the girls by insisting on shade and not going out 'till I've put my sunblock on!' The reaction I heard again and again from friends was 'You? Skincancer?' rather like the non-smoker who gets lung cancer.
It's difficult to describe how I felt a as I walked into St George's Hospital in Tooting for the surgery on my upper arm and armpit. I was in a state of total disbelief and terror. None of it made sense, I didn't look ill, I certainly didn't feel ill and yet there I was walking into a hospital for quite extensive surgery. It was madness! I was fit and healthy, wasn't I? I certainly felt good and was enjoying that rare entity – a hot British Summer!  In fact I'd spent the day before my diagnosis whiling away the afternoon picnicking with friends on the grass making daisy chains and in the evening pottering around my little garden enjoying the long, light evenings. And now I could be facing the fight of my life – it seemed impossible, sort of ridiculous really.
Tragically my first cousin had died some twenty years ago at the age of 32, but he had an existing mole on his ankle that became malignant, and didn't do anything about it till the cancer was well advanced. With a huge family such as mine I thought it was unlikely that just two of us would get the rogue gene and it was more a question of coincidence. I hope that some time in my lifetime I'll be offered a genetic test as if it is such a rare, rogue gene then I've got quite a lot of nieces and nephews, as have my cousins who should all be made aware of it.'
I was terrified of the surgery itself – I'm ashamed to say I'm not a good patient at the best of times and previous general anaesethics had left me feeling sick for days – but I also had to deal with the fact of what the surgery was going to reveal, not to mention the 'shark-bite' type scar I was told to expect on my arm.
In actual fact the surgery was not nearly as bad as I had expected. I had a wide surface excision, meaning two inches of flesh is removed around the site of the original lesion, and sentinel lymph node surgery, whereby nuclear dye (less scary than it sounds) is injected into the site of the original lesion and the dye followed to the lymph nodes which are then removed. In my case the lymphs were under the arm. Post surgery I was bandaged up but didn't feel any pain or any sickness and went home to recuperate, but I had a whole three weeks to wait for the results.
My chances, I had been told, were 50 per cent of living another ten years if any skin cancer cells were found. Pretty rubbish odds and that was the state of limbo I had to deal with for over three weeks. The only thing I can liken it to is waiting for the results of an exam that is really important to you. Which is a ludicrous comparison because exams can usually be retaken and don't mean the end of your life however much you think they do at the time. I dealt with it, much to the total horror of my mother by keeping busy reading books about skin cancer, researching on the internet and deciding how I was going to go forward if the news was bad. Others, I hear, live in denial and decide to deal with the future when it arrives. Not me, I wanted to be armed with the information and to have made the decisions should the news be bad. I even knew where I would buy my wig and get it styled if I was lose my hair.
Luckily for me the news was good. No further cancer cells had been detected. The only further 'treatment' I needed was three monthly check ups for the next five years. It's scary to think that if I'd had breast cancer at the same stage I would be undergoing a course of chemo and radio therapy to kill any cancer cells roaming around the body, but there is no such equivalent treatment with melanoma. Rather it's just cross your fingers and hope for the best and that is all the doctors can offer you.
The 'shark-bite' like scar on my upper arm fortunately never materialised. It turns out I have a fabulously elastic, quick-healing skin and the scar is just a faint line. I'm more than happy to wear sleeveless tops.
I've since be told by the leading Consultant Dermatologist at St George's Hospital that my lesion was so unusual I was incredibly lucky a GP picked it up as suspicious, and I remain eternally gratefully to that lady GP who did her job so well that day. Amazingly it was my vanity that saved my life – I didn't like the blood blister and wanted it gone. I never suspected it was a tumour. It's quite easy to see how such a small lesion would be ignored by most people, particularly men who tend to have hairier limbs than we females. If I learnt anything from the experience it is that anything, ANYTHING, at all unusual on your skin should be seen by a doctor and if you're still not happy get a second opinion …… and always ALWAYS protect your skin from the sun.
Karen Heath is a beauty writer and blogger at  thebeautyblog.co.uk
To find out about the signs, symptoms and risk factors of skin cancer, read Healthista's related post which includes graphic but useful mole changes to look for
Like this article? Sign up to our newsletter to get more articles like this delivered straight to your inbox.