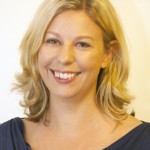 Meet our new blogger, Helen Foster aka The Bodyologist.  What  she doesn't know about the latest in shaping up isn't worth knowing and each month, she'll be bringing you a round up of the hottest news
1. THE FRENCH WAY TO FIGHT CELLULITE Hydrofit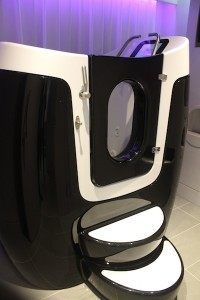 If you're French and you want to fight cellulite, you get your butt on a bike – an underwater bike. L'aquabiking as it's known across the Channel sees you getting into a small chamber with a bike in it. This then fills to the waist with water, spa jets switch on and you pedal as fast as you can. Theory has it that the combinations of the exercise and the massage of the water jets blitzes cellulitic lumps and bumps. And now it's here. Hydrofit has just launched in London's Fulham Road and costs £30 for a 30 minute session. See more details atwww.hydrofit.co.uk, and for a full review visit www.healthehelen.wordpress.com
2. THE REAL REASON YOU CAN'T SHIFT WEIGHT Nutri-hormones
It's now being realised that the calories in, calories out model of weight loss is too simplistic and that foods may trigger reactions in our body in the way hormones do. For example, high saturated fat foods switch on genes that trigger fat storage and switch off enzymes that tell cells to burn fat. It's an emerging science, but expect diets manipulating the nutri-hormones to be big news in the future.

3. THE CALORIE-PERFECT SNACK Whitworth's Shots
These mini mixes of dried fruit and seeds, nuts or chocolate are perfect for mid afternoon energy hits. The little tubes all weigh in at under 100 calories and, while they look small, they're sweet enough to satisfy. I'm a fan. Arriving at Tesco, Morrisons and Asda this week priced 49p
4. THE INSTANT FIGURE FIX Up T-Shirt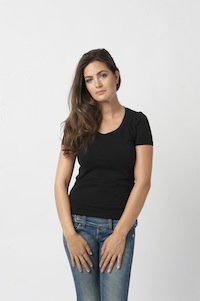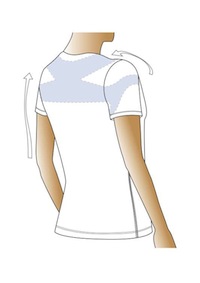 It's a cliché, but it's true – good posture does make you look thinner, so, behold, the t-shirt that helps you stand up straight. It looks pretty normal from the outside, but inside lycra panels around the back and shoulder help gently pull your shoulders back encouraging you to sit straight. I wore it for a day and did feel straighter (though still slumped the next day, it's clothes not surgery) – but seriously, for 127 euros a pop they need to have made it in a thicker fabric! Buy it at upcouture.com. For a fuller review, visitwww.healthehelen.wordpress.com
5. THE DRINK THAT MAKES DIETING BEARABLE Koji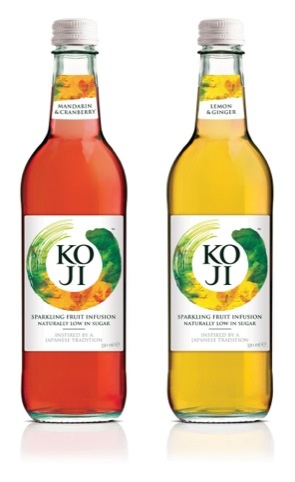 Love this. Dieting and socialising don't always mix; there's only so much diet cola/soda and lime you can drink. Which is why we love new KOJI drinks; described as soft drinks for adults the 49-calorie fruit infusions aren't exactly the alternative to wine they claim to be, but they do make a great non-sickly choice over things like J20, particularly the lemon and ginger one. See more at kojidrinks.co.uk
6. THE FAST WORKOUT THAT WORKS Shaun T's Focus T25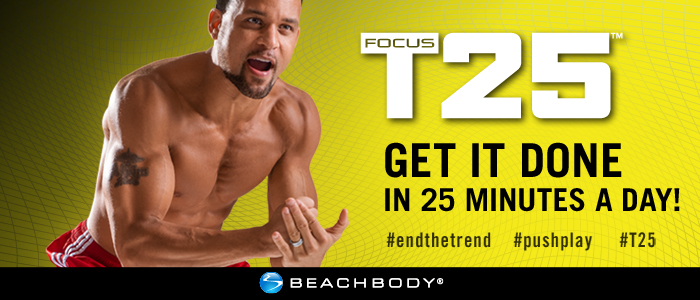 While celebs like Ellie Goulding swear by the fat shredding powers of Shaun T's Insanity workout, he's moved on. His new program Focus T25 (tagline 'You can rest when you go to bed') – sees you mixing up high intensity moves for 25 minutes and seriously reminds me of the Grit class Anna tested for her 30 workouts in 30 days challenge – but you do it in the lounge. Okay, so it's not exactly 'easy' as this post's title suggests, but it does work. Ignore the shonky infomercial website, this man delivers. beachbody.com
7.  THE SCIENCE BIT WE LIKE More sleep could help you eat less
You know how if you're tired you want to eat EVERYTHING, well brain scans carried out at the University of California Berkley now tell us why. Sleep deprivation makes the part of your brain that governs the motivation to eat more active and the bits that process smell and flavour less active. Result – you see food, you want to eat food – but you don't get the same sense of satisfaction from food.
Healthista's new Bodyologist Helen Foster blogs daily on all things health, fitness and diet related at healthehelen.wordpress.com.  Follow her on Twitter @healthehelen 
Like this article? Sign up to our newsletter to get more articles like this delivered straight to your inbox.