Healthista's gluten-free blogger Rochelle Cobbina reviewed the gluten-free afternoon tea at The Kensington Hotel
After suffering horrific stomach pains for a month and realising that this isn't something I should get used to as I get older, I decided to take a trip to the doctor's and my GP said I needed to change my diet and I may be allergic to gluten. This meant I had to cut all the gluten out of my life and begin a new gluten free journey. I thought to myself, okay this will be easy, I guess I'll just read the product before eating and that's it.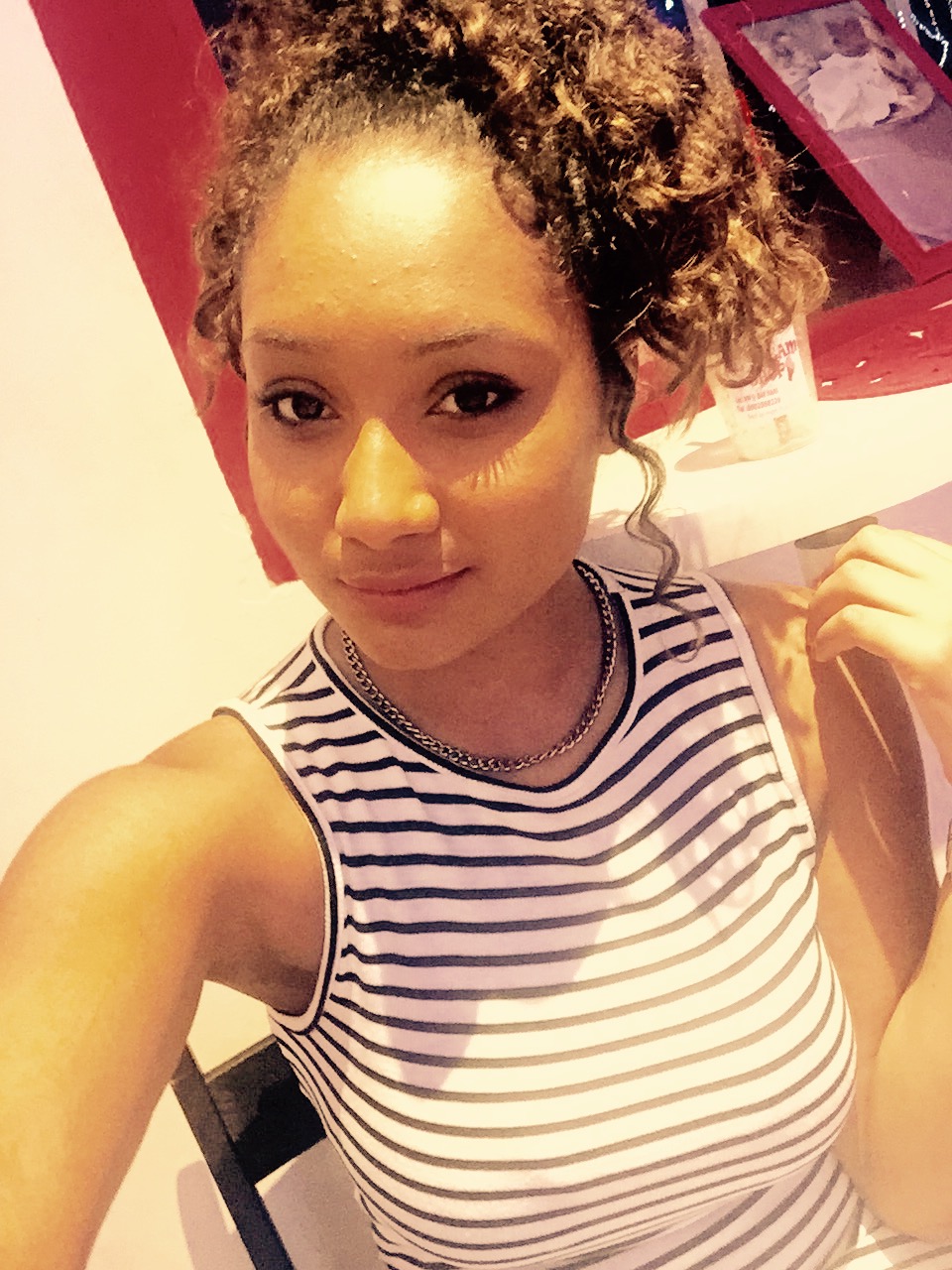 A few days went by and I found out that just reading the labels was not the only answer, I actually had to do some research to find out what I can buy in local stores, supermarkets and online that would be good for me.
As I began to research, this became easier as places like Sainsbury's had their own gluten free section. Brilliant. How did I not notice this before? This means I don't have to look too much into every individual product to find out if it had gluten in.
But what was I going to do if I wanted to go out to eat? Restaurants, Hotels, takeaways? So I researched a few highly recommended hotels and restaurants in London to see if they had a gluten free menus available. To my surprise I found out that The Kensington Hotel was one of the most popular places for a gluten free afternoon tea.
If you have celiac disease or you are just intolerant to gluten you would know or understand the issues you can face when going out for a meal.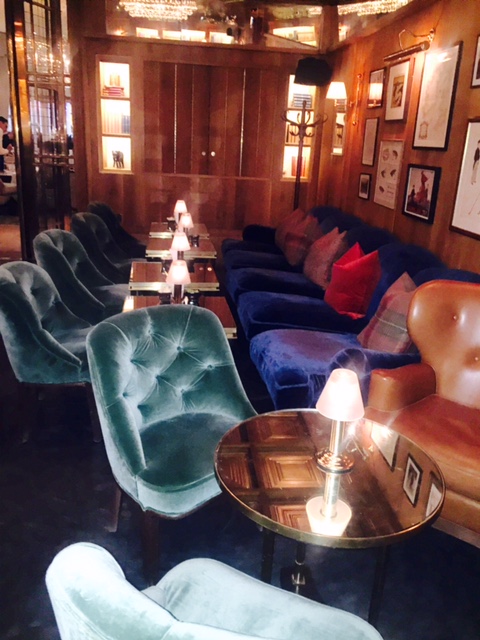 So I interviewed Swadeshing Muthoor, the restaurant manager of the hotel to find out how beneficial the menu has been to customers and certain foods to look out for that may contain traces of gluten in.
He says, 'At the Kensington, there has always been an option of having the gluten free menu, this is even if you want the gluten free dessert, sandwich, or if you order any of the gluten free scones. '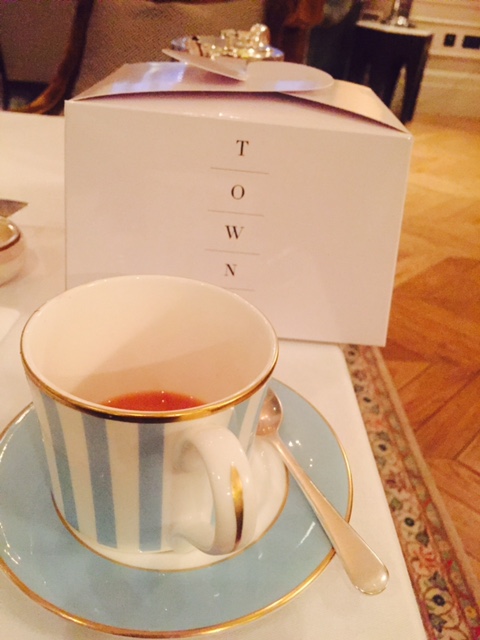 After being offered a nice cup of English tea I was presented with samples and palettes of gluten free food that included fluffy light sandwiches, cakes, scones, sweets and a caramelised Pana cotta. It was time to put the food to the test. Here's more about what I ate:
Wiltshire ham & tarragon mustard & pea shoots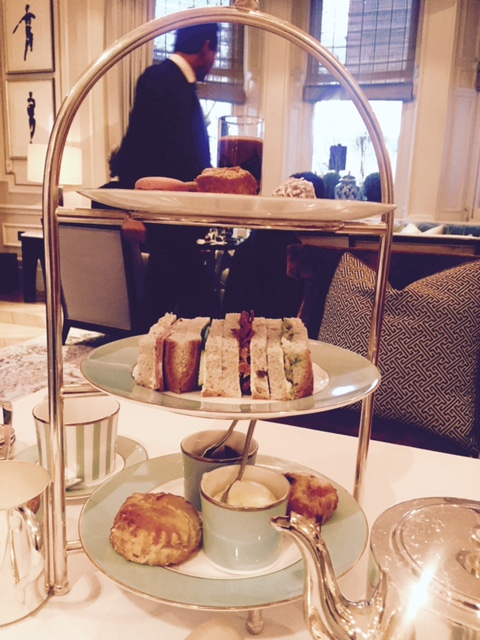 Just by looking at the texture of the bread I could tell straight away it was not the normal bread I was used to. This was much thicker and the crust looked heavier than than usual crush
The bread had a slight sweet taste to it and I felt as though I could eat it on its own, the ham and tarragon mustard with the pea shoots tasted as though it was its own flavour I couldn't really pick out the individual pieces of food at all – a creamy yet slight twist of sweetness.
Cucumber & cream cheese on gluten free bread with baby watercress
This had a light and fluffy texture with a mildly acidic flavour to it. I almost felt as though there was a party in my mouth, so fresh, filling and sensationally creamy was it.
When I dipped my mini tea spoon into the Pana Cotta and swirled the caramel sauce and put it into my mouth I can honestly say I was in heaven
Dark chocolate & cherry Pana cotta with sea salt caramel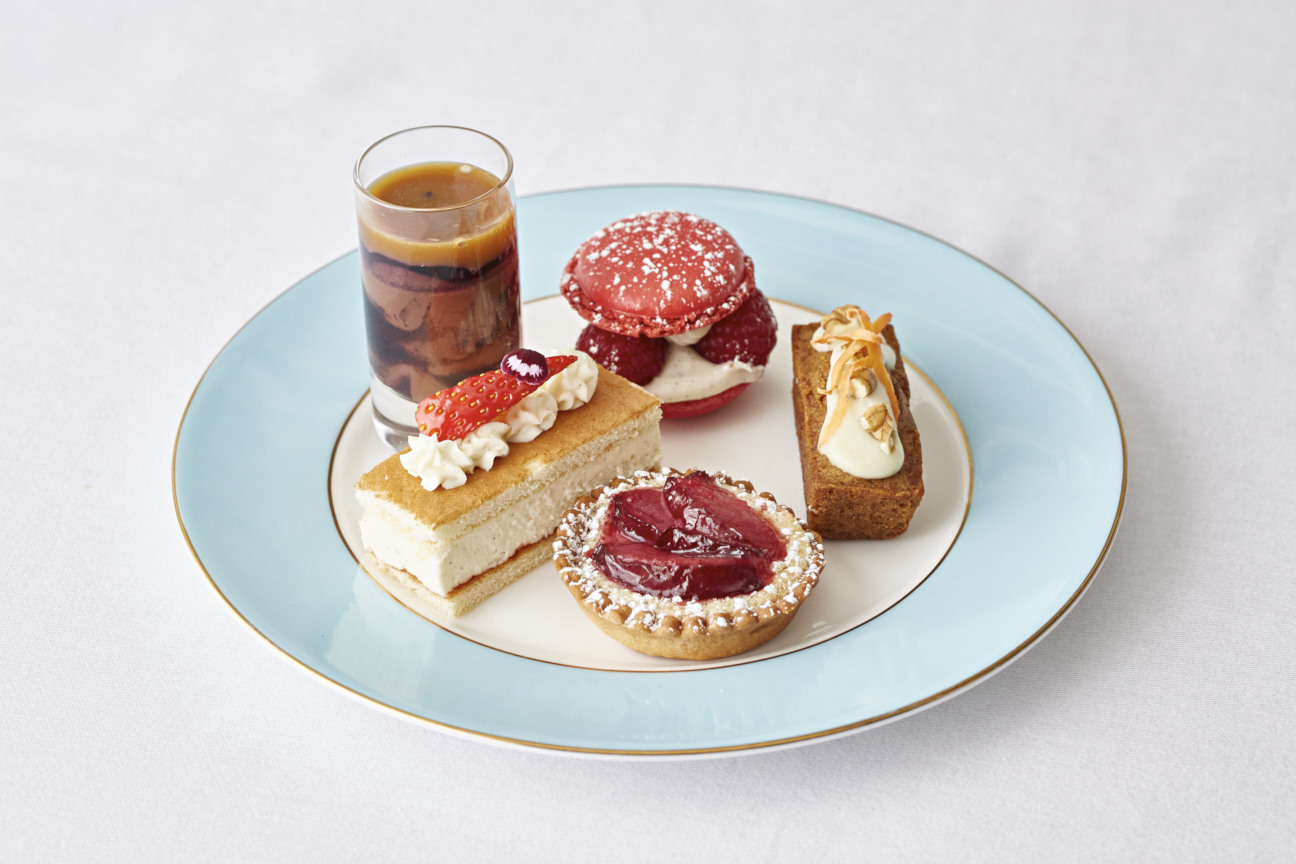 I have never tried a Pana cotta before so I had no idea what to expect. Although it came in what looked like a chocolate liquid form it was in fact in a form of a mousse. When I dipped my mini tea spoon into the Pana Cotta and swirled the caramel sauce and put it into my mouth I can honestly say I was in heaven. Although the ingredients are sweet and some sour, when blended they complemented each other well.
Vanilla & raspberry macaroons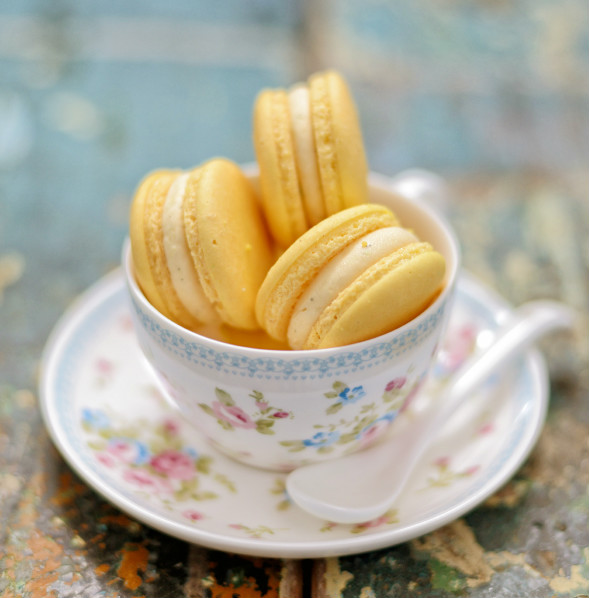 I was introduced to the vanilla and raspberry macaroons they were very colourful and appealing to the eye and looked like mini burgers. One was enough to be filled as the texture was thick, sticky and chewy.  Absolutely to-die-for. I couldn't stop at one.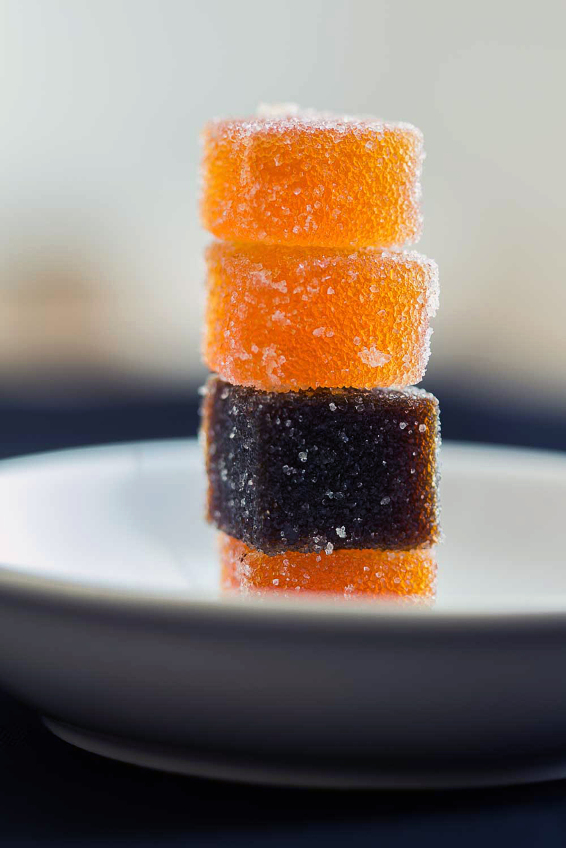 I also tried the Pate de fruit. If you love your fruit pastels, this is the one for you. It was completely sugar coated and colourful in a square shape, tasted just like a fruit pastel but softer and easier to chew.
Gluten free buttermilk scones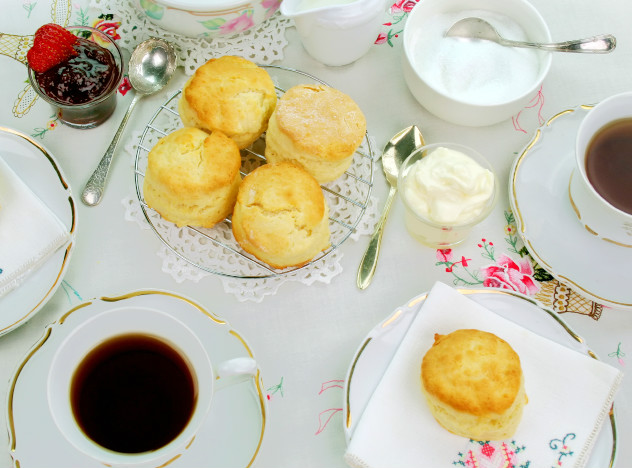 Freshly baked scones with strawberry jam & Devonshire clotted cream
The scones were a thick yet flaky texture with a golden crispy top and fluffy on the inside the cream looked and tasted like a vanilla ice cream. The whole experience was bursting with strong flavours of vanilla and strawberry. If you want a satisfying and filling dessert then this rich tasty scone will fill your taste buds as well as your stomach.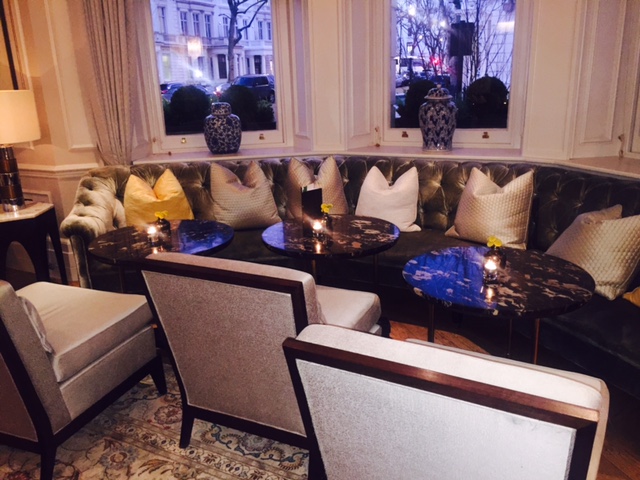 So, if you fancy a week away in London or just simply want to take an afternoon trip to the Townhouse with the ladies but do not want to have to think about whether the food is really gluten free, then The Kensington Hotel is the place for you. Loved it.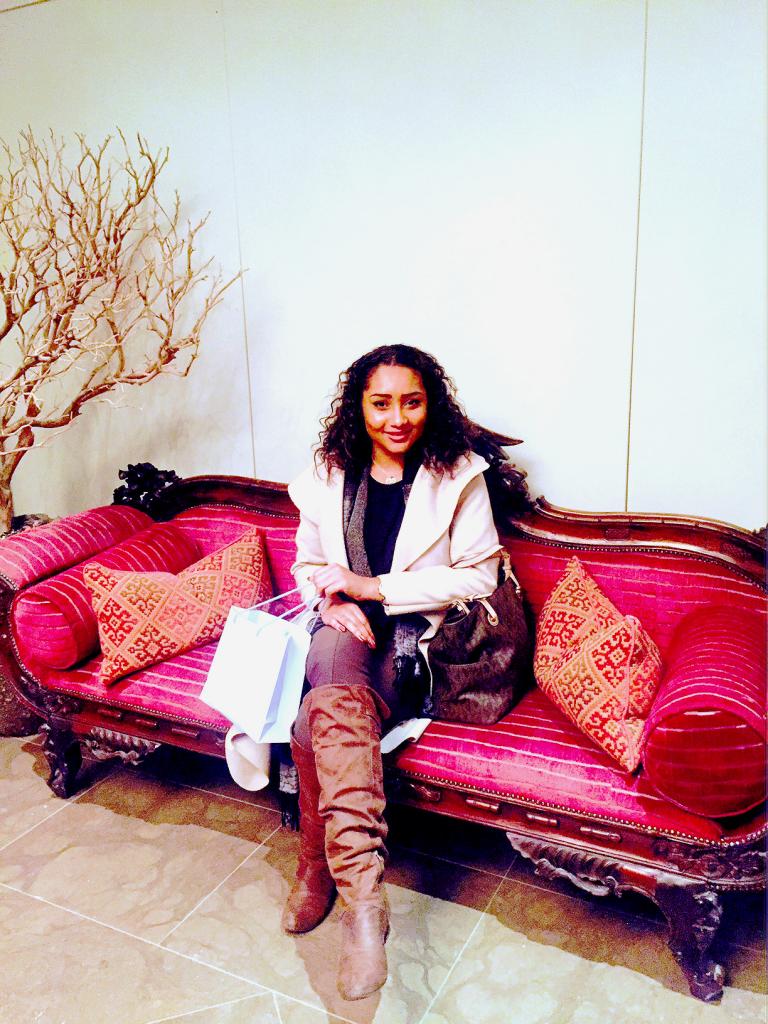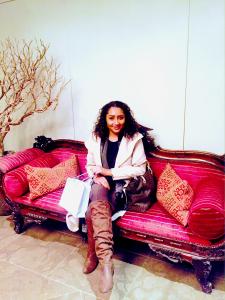 For a chance to win this gorgeous hamper of gluten free goodies please Retweet our gluten free hamper competition @HealthistaTV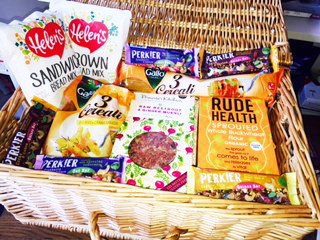 Like this article? Sign up to our newsletter to get more articles like this delivered straight to your inbox.