Is the Christmas season leaving you overwhelmed and irritable? Setting boundaries could be helpful, says psychotherapist Jennie Miller – here's how
Christmas means we spend a lot more time with loved ones, family and friends, eating, drinking and making merry. That sounds lovely in theory – but all that extra time spent together (often indoors) combined with the added pressure of trying to be happy while pleasing everyone else can be truly stressful.  When you also consider that times such as Christmas can invoke the memories and influences of our youth – good and bad – it is not surprising that for many, the festive season can be particularly difficult to navigate.
But the solution is surprisingly simple. We need to look at our boundaries – those invisible rules which govern our behaviour and relationships – to see if they are strong enough to support us through the holidays ahead while being flexible enough to allow us to ask for help when we need it. Here are 12 crucial boundaries – one for each of the 12 days of Christmas – we all need to consider:
1. The Christmas choice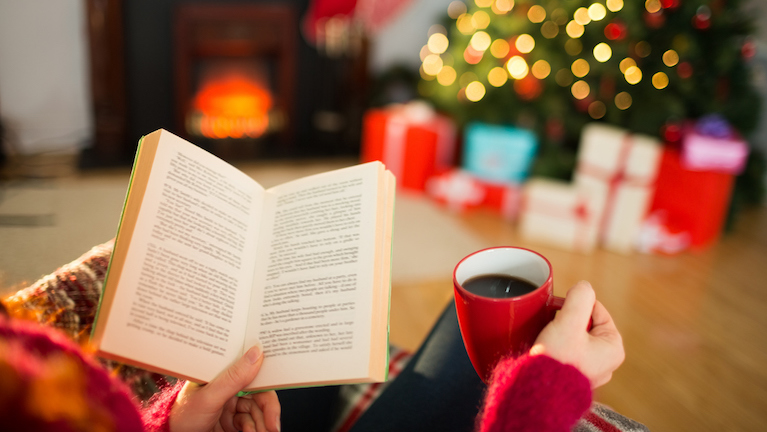 Are you in control of your own destiny this year? It only happens once a year, but you don't need to spend Christmas with family or friends who don't make you feel good. You are the master of your own ship – and if you want to stay at home, wearing pyjamas and eating cheese, that is your choice. One of the most important boundaries we ever make concerns self-care. This doesn't mean being selfish. No one can be truly helpful to others if they are working from a position of guilt or martyrdom.
2. Set a boundary budget
In the UK, we spent more than £5.76bn over the Christmas weekend in present, food and Boxing Day sales, according to the Centre for Retail Research and VoucherCodes.co.uk – no wonder so many of us feel out of control financially at this time of year. It's important to set a budget – per person or overall – and keep to it. Don't allow yourself to feel guilty or worry you are being too Scrooge-like. You may find your boundary helps others rein in their spending too and feel relieved as a result. It could be part of your present to them.
3. The diet plan
We're not being killjoys, but you will feel happier being in control of the sheer quantity of what you eat.  This can be particularly difficult if you follow a restricted diet at other times; the temptation to let go for one day can be huge. But according to a report by Wren Kitchens last year, the average Brit will consume nearly 6,000 calories on Christmas Day alone – nearly three times the recommended daily intake for women and over twice the recommended amount for men.
A bit of what you fancy is fine, but we all need to be mindful of not going overboard.
Nearly a day's worth of calories are consumed before the festive lunch even begins.  Why not set a boundary around eating by planning your meals carefully so that you eat lightly outside the festive meals and avoid the late afternoon slump which might see you tempted to dip into the chocolate box by playing a board game or taking an energising walk instead. Which brings us to…
MORE: How to get rid of heartburn this Christmas
4. Keep on the move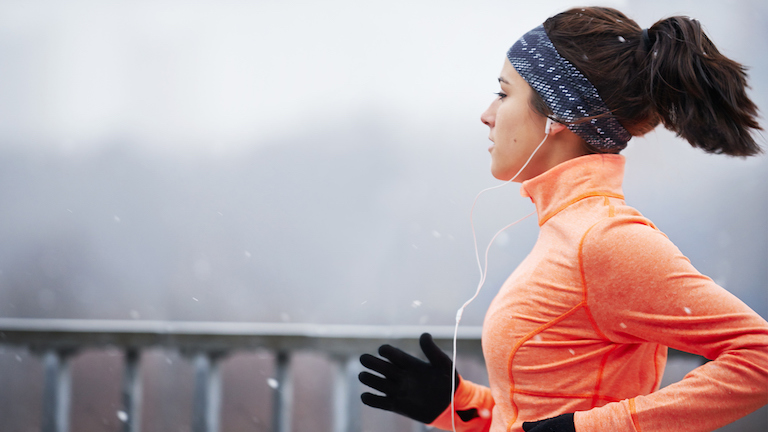 Setting yourself a simple activity goal every day is a way of bringing a fitness boundary in which might even outlast the festive season. You could sign up to the Marcothon – a challenge to run three miles or for 25 minutes every day in December – or decide to take a brisk walk after breakfast every morning or follow a yoga DVD at night before bed.
5. Gifts unwrapped
Swapping presents can be a surprising minefield. How often has your heart sank after unwrapping a gift which seems at best to have been chosen at random or worse still to be utterly inappropriate. It shouldn't matter, of course, yet somehow it stings.  In these cases, it is worth remembering that presents usually say more about the giver than the recipient. An anodyne gift – another scented candle or box of pralines, for example – may be the result of the giver being overly stressed or even being over cautious about buying a present which might offend. A tasteless gift may be a joke gone horribly wrong.
Your boundary here is around your own expectations: don't expect the answer to all your troubles to be wrapped in ribbon and stored under the tree.   
Accept all gifts lightly and with good grace. It really is the thought that counts. And when you open them, really enjoy the moment. Don't just focus on the children – you can enjoy Christmas too, and they need to see you do that.
6. Sibling squabbles
Why do so many of us fight with our siblings at Christmas even if we see them rarely and look forward to spending family time together? Often, the arguments are rooted in childhood experience. You may be confident you have left your family role – the intellectual, the carer, the clown, the bossy boots – behind but as soon as you return to the family nest, all the patterns re-emerge regardless of age, thanks to our early experiences.
Don't fall into the trap of thinking you might as well behave in that certain way just because it is almost expected.
To help you stay in a more mature place, consider and analyse yourself – not your sibling: perhaps your old image was of someone who was constantly late. Perhaps it was true. Chances are you have changed as you have grown up and entered the world of work.  Make a conscious decision to be the good timekeeper you are at work now you are at home.  Also be aware that you cannot control the actions of others (in this case, your siblings) but you can be boundaried in response. Don't rise to the comments or old jokes. Don't push them back into their old roles either. Treat them with respect and expect the courtesy to be returned.
7. Family ping pong
Couples feel drawn to spend Christmas with one set of parents or the other, driving up and down the motorway. If it drives you mad – while it's too late to change plans for this year – now is the time to decide what will happen next year. Here is the magic wand question: what would be your perfect Christmas? Now, how can you make it happen? If you fancy a luxury hotel, with just your partner (and children if you have them), but can't afford it, start saving in January and aim to go away somewhere whatever your budget. Do tell everyone what you have decided at once – get in early so they can adjust too.
8. Bah Humbug!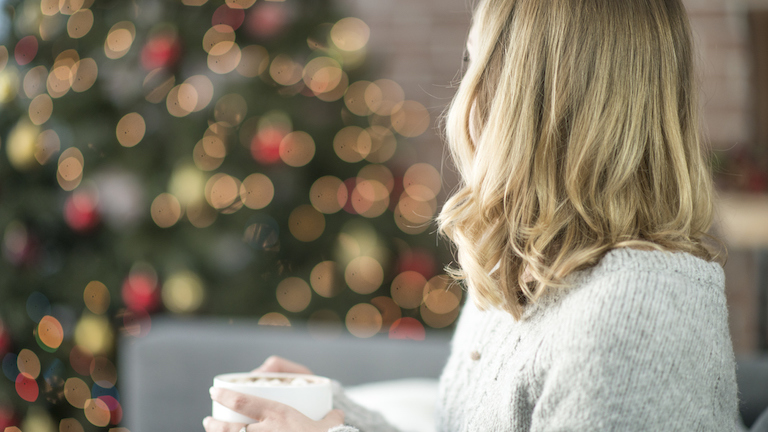 Do you think you hate Christmas but find yourself sad, angry or lonely on the day? Your challenge is to take "Christmas" out of the day and make it a regular holiday. Treat yourself kindly and take time to plan a different sort of day next year. That could be a walking holiday or a week in the sun. You don't have to fake feeling Festive.  
9. Break the routine
If you are always chief organiser but feel wiped out by Christmas Day or Evening, now is the time to delegate. You may be great at "Doing it all" but doesn't mean you have to. Allow others to help – ignore the fact that their Christmas pudding might not be as good as yours.  However, notice you will have time to sit with your feet up and open a present.
10. The list can get lost
Getting your loved ones to write Christmas lists is helpful but that doesn't mean you have to buy everything on it. Start calling them "wish lists" not gift lists.  No one will be offended at not getting everything on the list.
11. Christmas wishes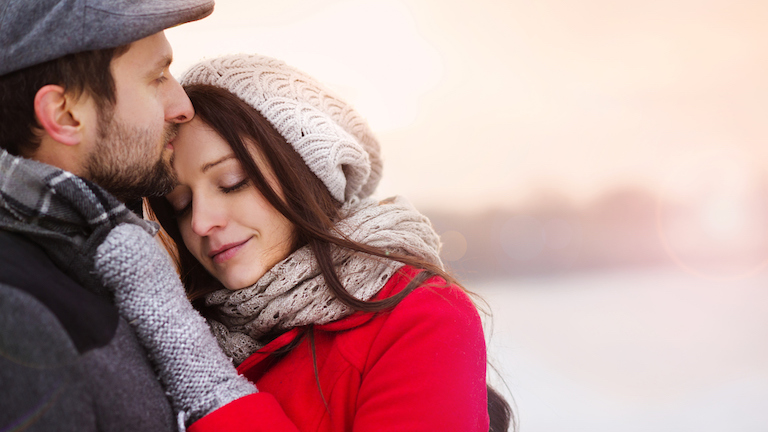 What is the non-tangible gift you might wish for over Christmas if you could? A chance to see an old friend for a heart-to-heart? Daily hugs? Spend Christmas Eve asking everyone in your family to make a non-present wish list and see what emerges. Don't forget to note down your own wishes too.
12. And breathe
Make sure everyone has a bit of down time over the Christmas holiday. There doesn't have to be non -stop entertainment provided by you. This is wonderful time for everyone to stop, breathe and enjoy the peace.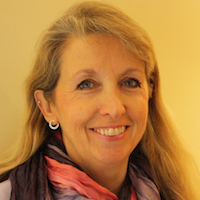 Boundaries: How to Draw the Line in Your Head, Heart and Home
by Jennie Miller and Victoria Lambert is out now
Like this article? Sign up to our newsletter to get more articles like this delivered straight to your inbox.